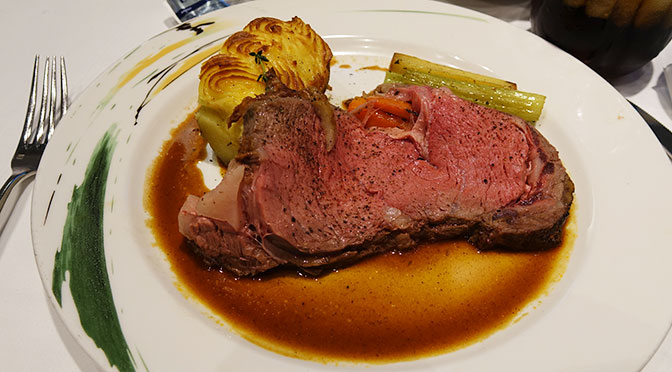 With the release of the 2018 Walt Disney World room rates and package rates, the Disney Dining Plan has increased its cost and added the ability to purchase alcoholic beverages using your plan.   The cost increase is 12 to 13%!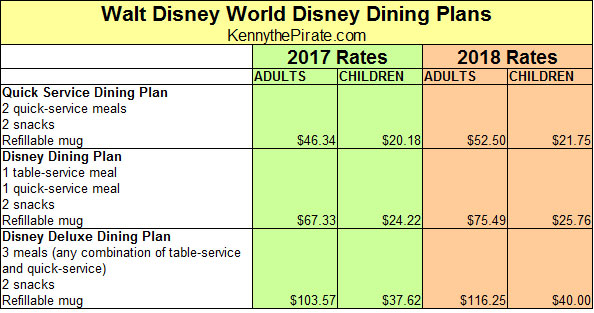 It would be good news for those who wish to order an alcoholic beverage with their meal, but those do choose not to imbibe are coming out FAR behind.  If you and your family do not consume alcoholic beverages, you may wish to just purchase your meals out of pocket (MagicBand, Credit Card, Cash) in 2018.
If a guest wishes to order more than 1 alcoholic beverage per meal, they will be required to purchase the additional one out of pocket as well.
New for 2018 vacation packages! 
Guests have several new beverage options available including non-alcoholic specialty beverages and, for Guests 21 and older, beer, wine and cocktails.
Each Quick-Service meal includes (for breakfast, lunch or dinner):
1 Entrée
1 Non-alcoholic Beverage or Alcoholic Beverage—for Guests 21 and older
Snacks:
At Quick-Service restaurants, most Outdoor Carts and select merchandise locations, snacks may include a single serving of items such as:
Frozen ice cream novelty, popsicle or fruit bar
Popcorn scoop
12 oz. coffee, hot chocolate or hot tea
Prepackaged milk or juice
Piece of whole fruit
Bag of snacks
20 oz. bottle of Coca-Cola®, Sprite® or Dasani® water
20 oz. fountain soft drink
Beverages:
Guests under 21 years of age can choose one non-alcoholic beverage (including specialty beverages where offered). Guests 21 and older can choose either one non-alcoholic beverage (including specialty beverages where offered) or one single-serving mixed cocktail, beer, or wine (where offered) within their meal entitlement. Guests 21 and older must present valid ID to be served alcoholic beverages. Alcoholic beverages may only be redeemed with a Quick-Service or Table-Service meal entitlement.
A single-serving non-alcoholic beverage includes items such as:
Artisanal Milkshakes
Fresh Smoothies
Premium Hot Chocolate
Soda, Coffee or Tea
A single-serving alcoholic beverage includes items such as:
Beer or Cider
Wine or Sangria
Mixed Drinks and Specialty Cocktails
For special dietary requests, Guests should speak with a chef or manager upon arrival at the dining location.
Guests ages 3-9 must order from the children's menu, where available.