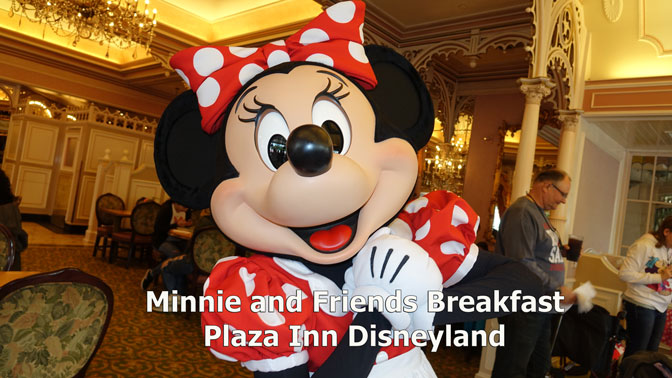 If you're planning a trip to visit Disneyland Park in California, you should be sure to book Minnie and Friends Breakfast in the Park at the Plaza Inn! You can meet at least 10 characters in a very short time and some are hard to find elsewhere. Here's the details!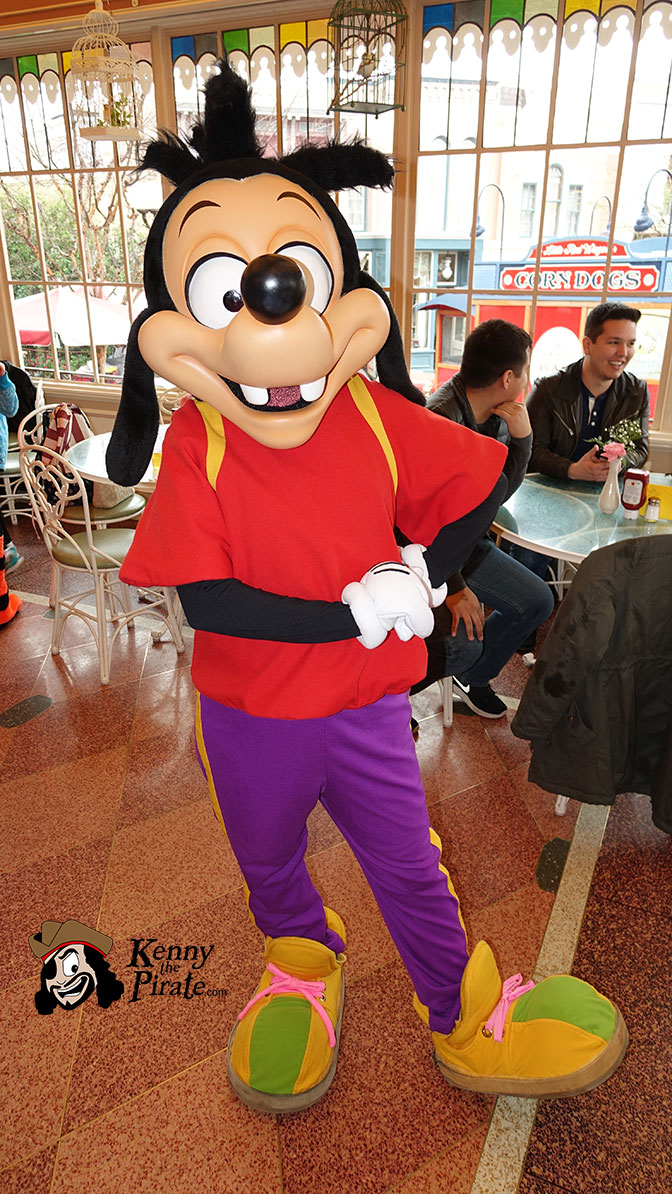 Menu – a sampling of what you'll find.
Assorted Cereal
Made to order Omelets
Scrambled Eggs
Sausage
Bacon
Biscuits and Gravy
Oatmeal
Hash Browns
French Toast
Mickey Waffles
Variety of Muffins, Croissants, Danish, and Fruit
It's an all-you-care-to-eat meal, so fill up on some great grub before continuing your day in the park. I enjoy the Bananas Foster French Toast and you can't go wrong with the Made-to-order Omelets. Drinks are included in the cost of the meal and will be refilled frequently.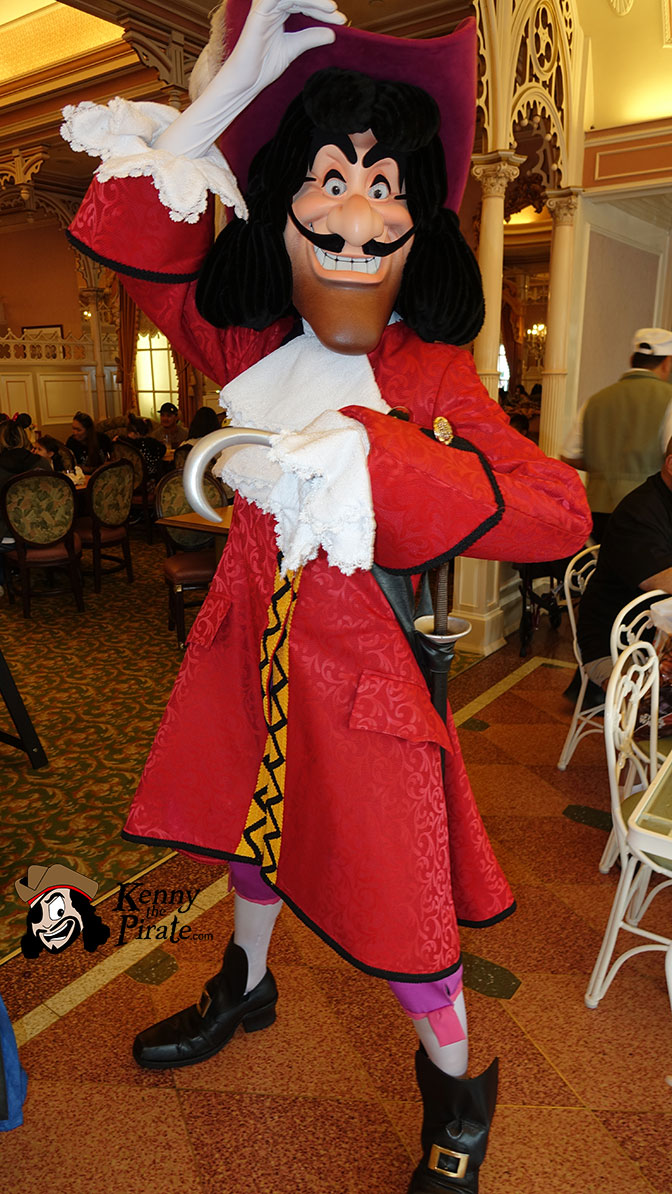 The Cost
Adult $32 Child $18
Seating is available both indoors and outdoors with covered tables. If the weather is nice, request an outdoor seating. You can enjoy your food, meet the characters in a casual atmosphere and do some people watching in the Castle hub area.
Reservations are available 60 days in advance and this meal is popular, so I advise booking this one early! You can call (714) 781-DINE or visit the Disneyland Website.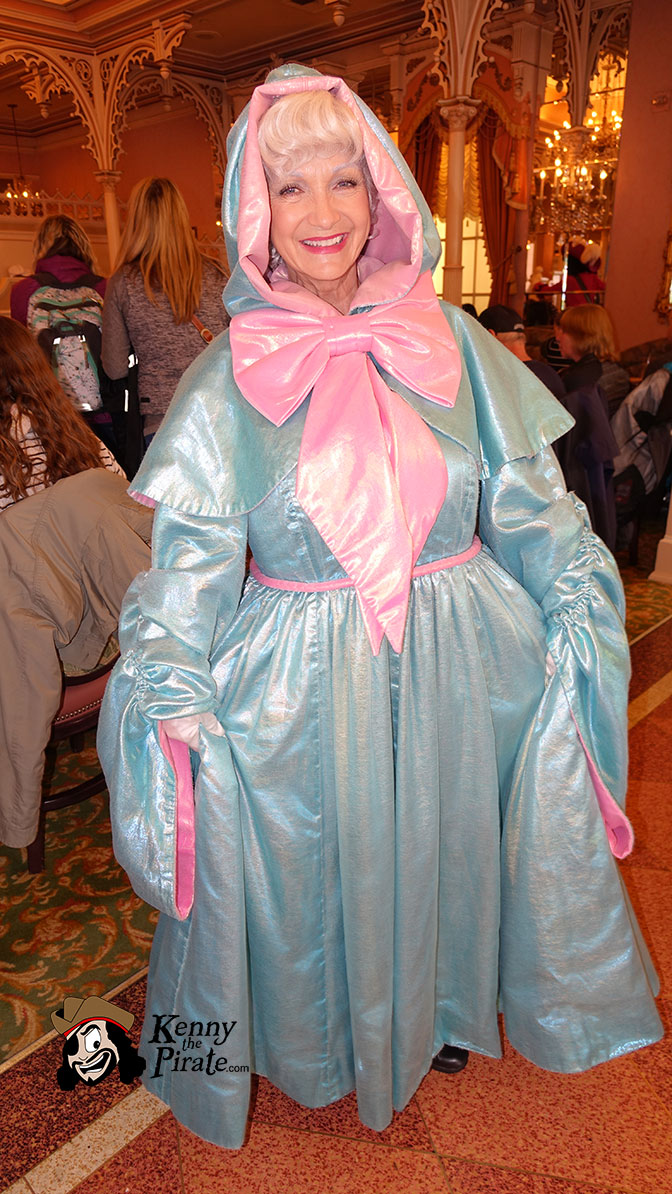 The Characters
The food is terrific, but the main reason I suggest booking Minnie and Friends Breakfast in the Park is for the character selection. That's the reason I call it the Character Palooza of Disneyland. We've always made it a part of our trips to make sure to eat here at least once per trip, just to visit a bunch of characters in a short amount of time.
Over the years we've met Alice, Brer Fox, Captain Hook, Chip, Dale, Eeyore, Fairy Godmother, Gideon, J. Worthington Foulfellow, Mad Hatter, Mary Poppins, Max Goof, Perla, Rafiiki, Suzy, Tigger, White Rabbit.
Characters vary from day to day. We've had as few as 7 characters at a meal and as many as 12! Be sure to bring along your autograph books as all the characters enjoy leaving their mark. Minnie and friends mingle from table to table with no main "greeter," although Minnie is your hostess.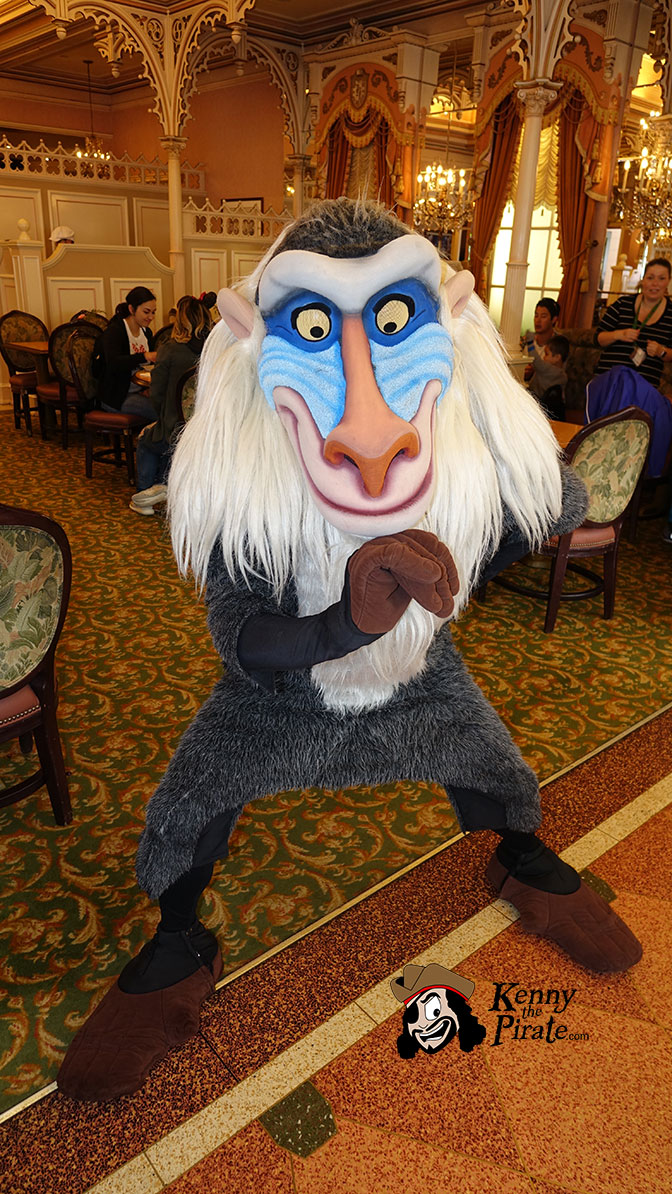 I suggest booking the meal as close to 10:30am as possible so you can use your prime early touring time in Fantasyland and acquire a Fastpass or two.
I met all of the following characters in a single meal on a recent trip to Disneyland.
I offer Minnie and Friends Breakfast a hearty 2 thumbs way up for character variety, and delicious American fare breakfast foods. You should book this as soon as you know you're going to Disneyland.