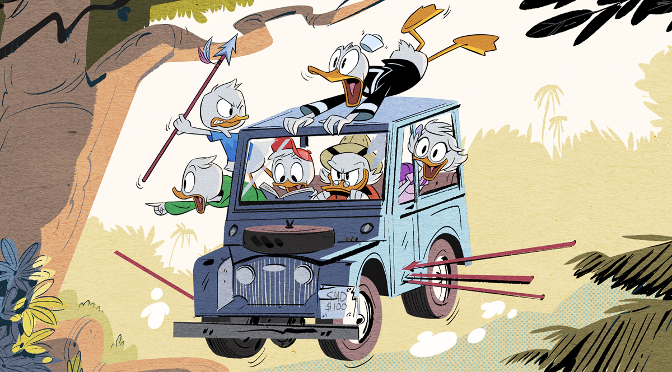 Travel back to the days of sugary cereal and Saturday morning cartoons with the cast of the new DuckTales series coming to Disney XD this year! Disney XD has released our first look at the official cast for the new rebooted series and I can honestly say I've never been more excited for a reboot!
DuckTales, originally released in 1987, running three seasons, until the show aired its last episode in 1990. DuckTales, alongside shows like TaleSpin and Darkwing Duck, were a Saturday morning staple for many young kids. What better way to announce the new series than to introduce its new star-studded cast singing the original DuckTales theme song!?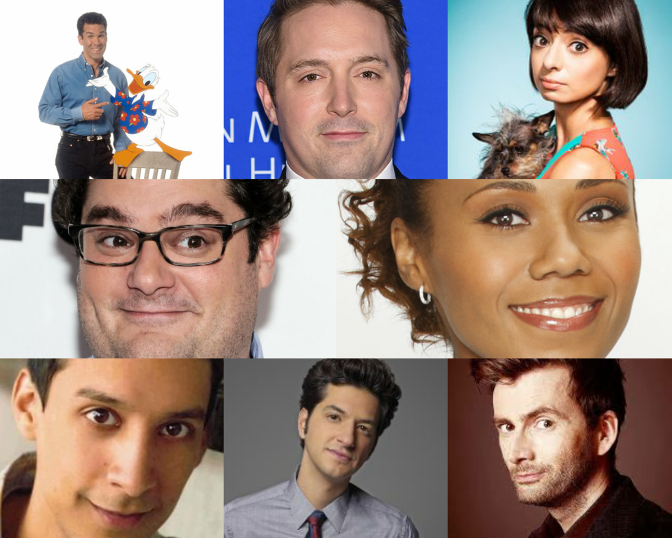 The impressive cast consists of: Tony Anselmo reprising his role from the original DuckTales as Donald Duck, Beck Bennett (SING, Saturday Night Live) as Launchpad McQuack, Kate Micucci (The Big Bang Theory, Steven Universe) as Webby Vanderquack, Toks Olagundoye (Castle, The Neighbors) as Mrs. Beakley, Danny Pudi (Community, Captain America: The Winter Soldier) as Huey, Ben Schwartz (Parks and Recreation) as Dewey, Bobby Moynihan (Inside Out, Saturday Night Live) as Louie, and David Tennant (Doctor Who, Marvel's Jessica Jones) as Scrooge McDuck.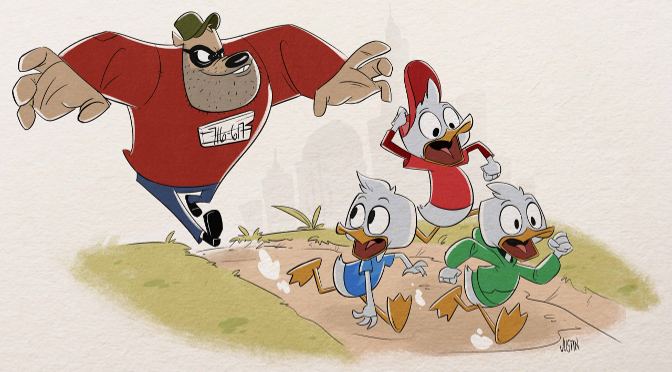 Currently there is no official release date and not much else is known about the reboot however, with the announced cast and the fun trailer/theme video released, I am personally excited for this show to be revived and I hope it's success paves the way for my favorite Saturday morning cartoon to return, Darkwing Duck.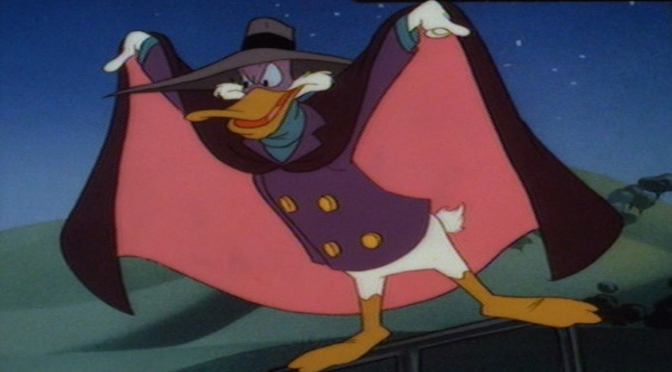 Are you excited for DuckTales to return to TV or are you tired of all the reboots? Let me know in the comments!
Danny
SuperPoweredFancast.com
Twitter: @dwhitemss, @superpoweredfan