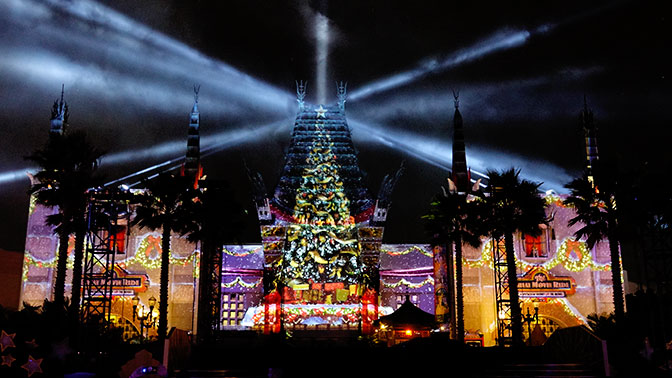 Jingle Bell, Jingle BAM has begun it's holiday run at Disney's Hollywood Studios.  Many were expecting a great Christmas themed fireworks spectacular as a Christmas gift.  What did we actually receive?
In my opinion, we received a disappointing projection show with few large scale fireworks except the 90 second grand finale.  Most of the time I felt like I was watching a fireworks show presented by Universal, instead of Disney.  It was mostly low level single shot burts that come from the left and far right of the viewer.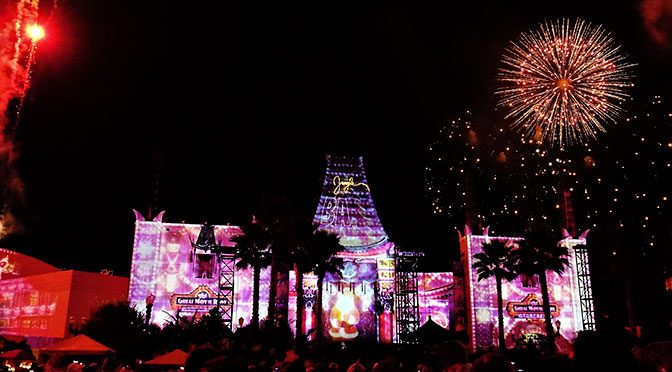 I understand why the large fireworks are shown off center.  It's because Hollywood Studios lost their large scale fireworks shooting zone in the Backlot and had to construct a new one across World Drive.  But why is there hardly any of the large fireworks?  Is this another case of trying to do excellence cheaply?  We watch the show for 12 minutes and see only 5 large blasts before the 90 second finale.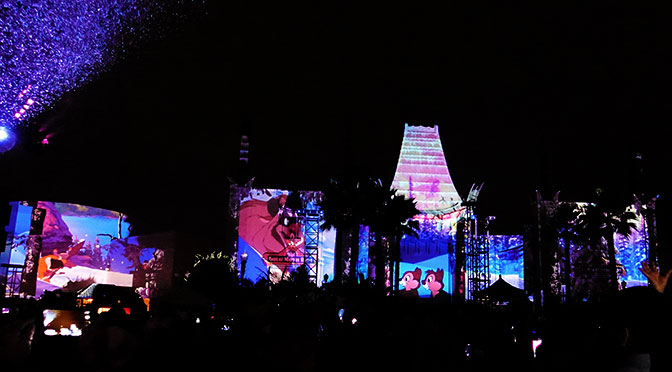 Perhaps the 12 minute projection and laser show could stand on its own?  Not in my opinion.  There's not enough fun, joyful Christmas songs.  Do we really need Oogie Boogie in the Christmas show?  I get that Jack Skellington took Santa hostage, but perhaps the song "What's This?" would have been a better choice, or just do a different show altogether.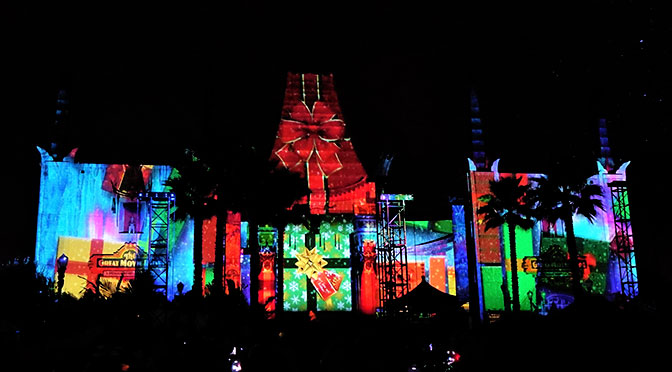 The hodgepodge of vignettes feel more like a webpage of pop up ads than a seamless show of the joy of Christmas.  I really like the Prep and Landing movies but 2 minutes just to introduce the show and then they rarely even used the characters much to tie together what is going on.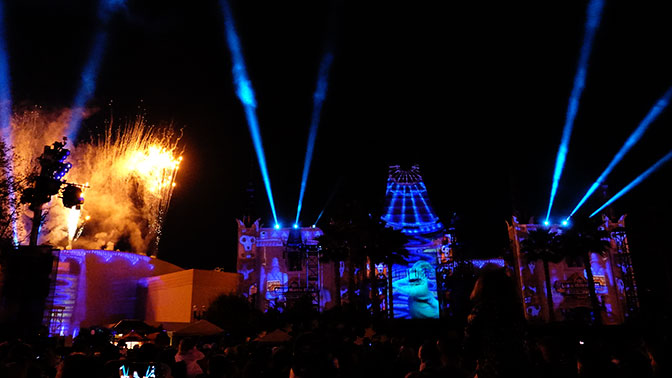 The lasers are one of the redeeming parts of the show.  They really bring a sense of awe when they are synced together to create a sky of laser light.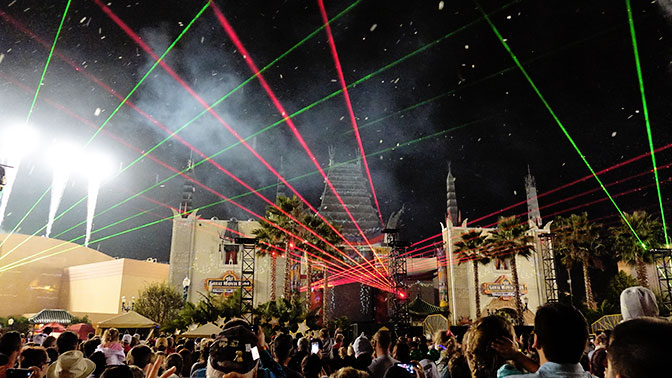 I had hoped that Jingle Bell, Jingle BAM would help fill the gigantic void we experienced in losing the terrific Osborne Family Lights, but it just left me feeling like I miss that experience even more.  Hey, Disney owns thousands of acres.  Why not bulldoze a few trees for more than shopping malls and create a special Osborne Lights area somewhere on property.  You could even make it bigger and charge us all a day on our tickets or park hoppers or even make it a giant dessert party.
I'll have some planning details after the video.
Check out my full Youtube video of the experience and follow me while you're there!
Some details you may want if you are planning to experience this show:
 Arrive at least 30 minutes early.  Don't be like the people leaving Indiana Jones Stunt show and trying to force their way into a crowded area.
You MUST be standing in front of the enormous projection towers in the Great Movie Ride Courtyard area.   You need to be able to see the buildings to the left and right of the ride.  The large fireworks that appear at the end will be on the right side of the Great Movie Ride.
You don't need a dessert party to experience this show.  If you like desserts and libations, feel free, but it's not necessary.  You'll still be standing behind a bunch of people watching the show just like all the other people.
You might want to sit down and watch Prep and Landing  and Nightmare Before Christmas with the kids before you visit.
There's no view that will allow you to see without the large palm trees obstructing your view.
Have your expectations set for a projection show and you'll like the 90 second fireworks blasts.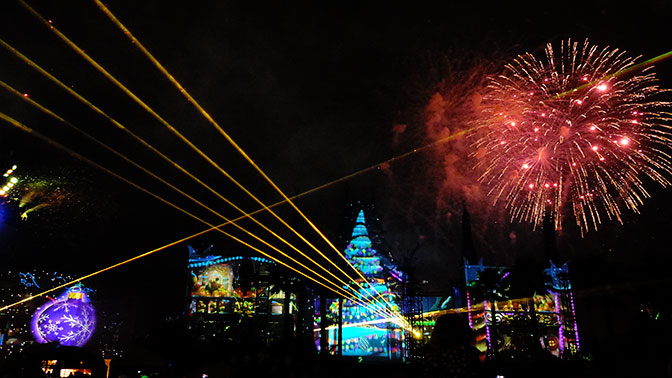 Pros:
Colorful projections
Great use of lasers
Mickey "Snow" which continues for 20 minutes after the show.
Cons:
Palm trees block your view
Hardly any large fireworks
Hodgepodge story
Poor choice of music
What are your thoughts on the new show?