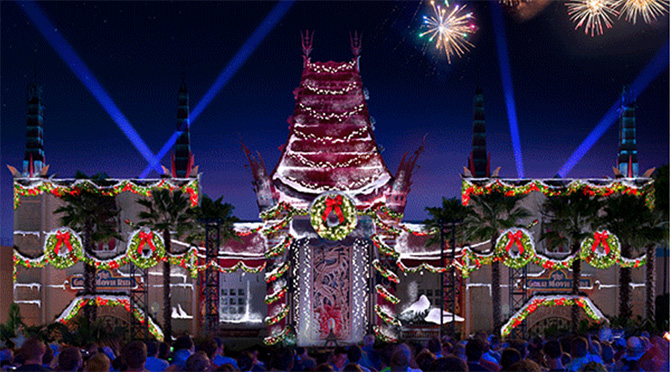 Molly Pierce, a faithful reader of this blog visited the Jingle Bell, Jingle BAM Dessert Party on the first night and wants to share her thoughts on the experience.  
We checked in for the dessert party at 5:05 and started to stand in line for the party around 5:15. They allowed people to enter at 5:30.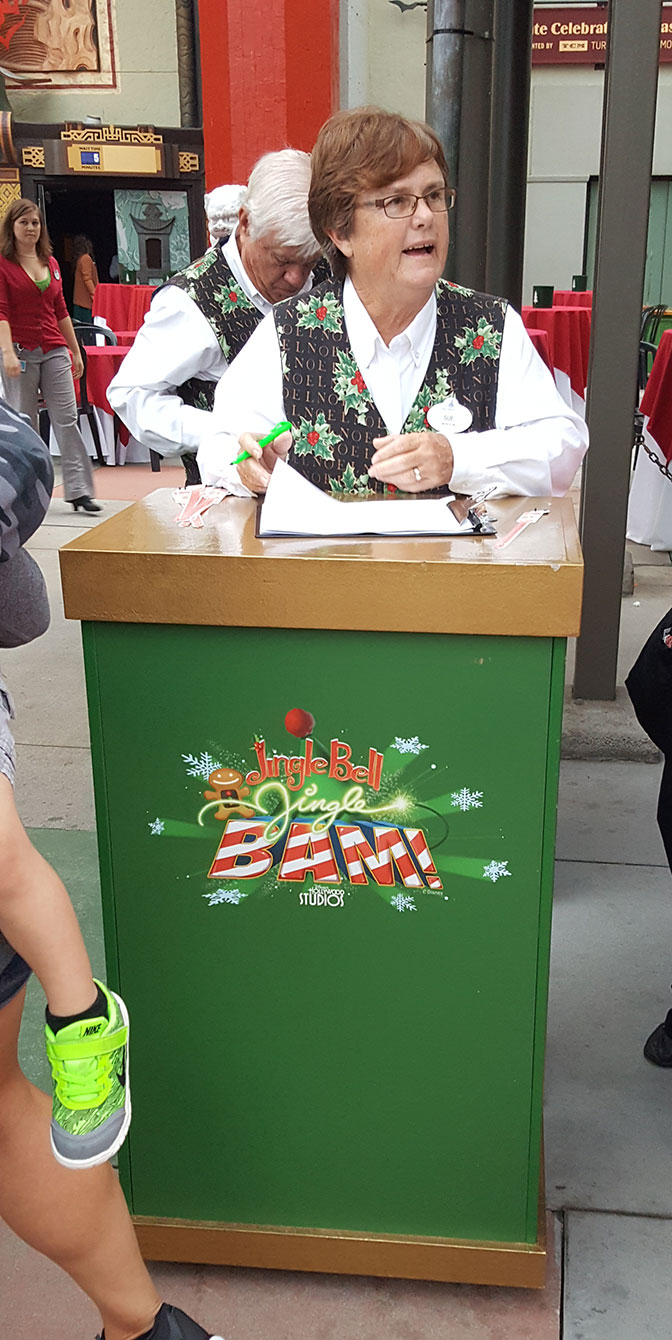 Upon entering the dessert party there were cast members standing on either side offering their seasonal cocktails (listed on the menu pic)…the gingerbread one was very tasty.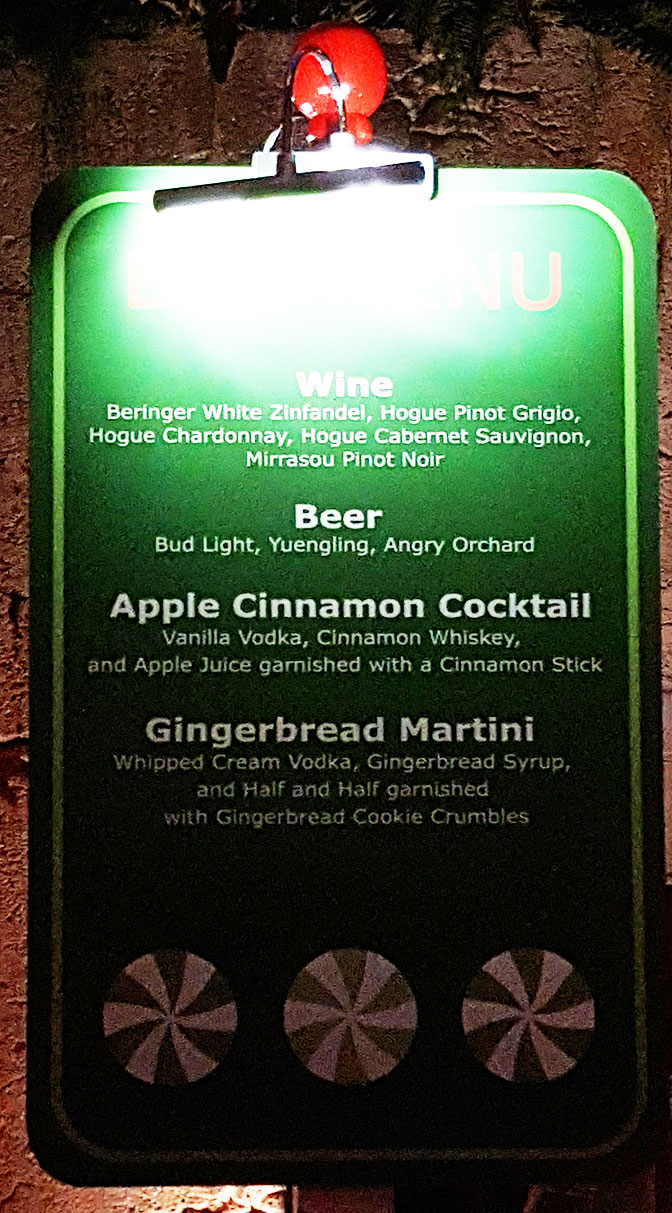 There are four different food tables set up throughout the event. One of the four tables had savory items – the cast member said they are brand new items made just for this event.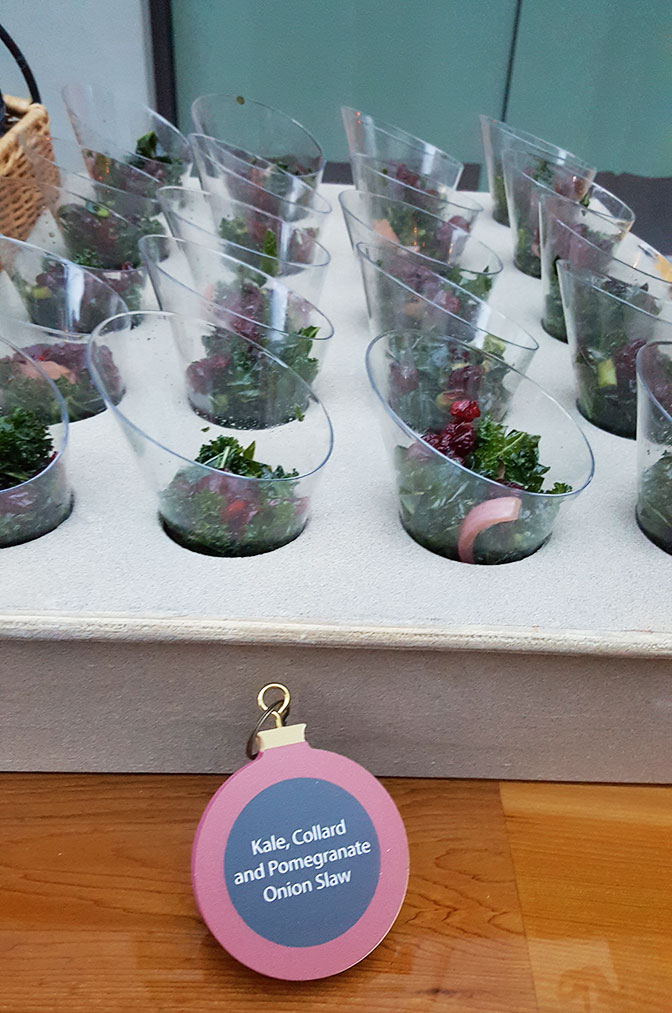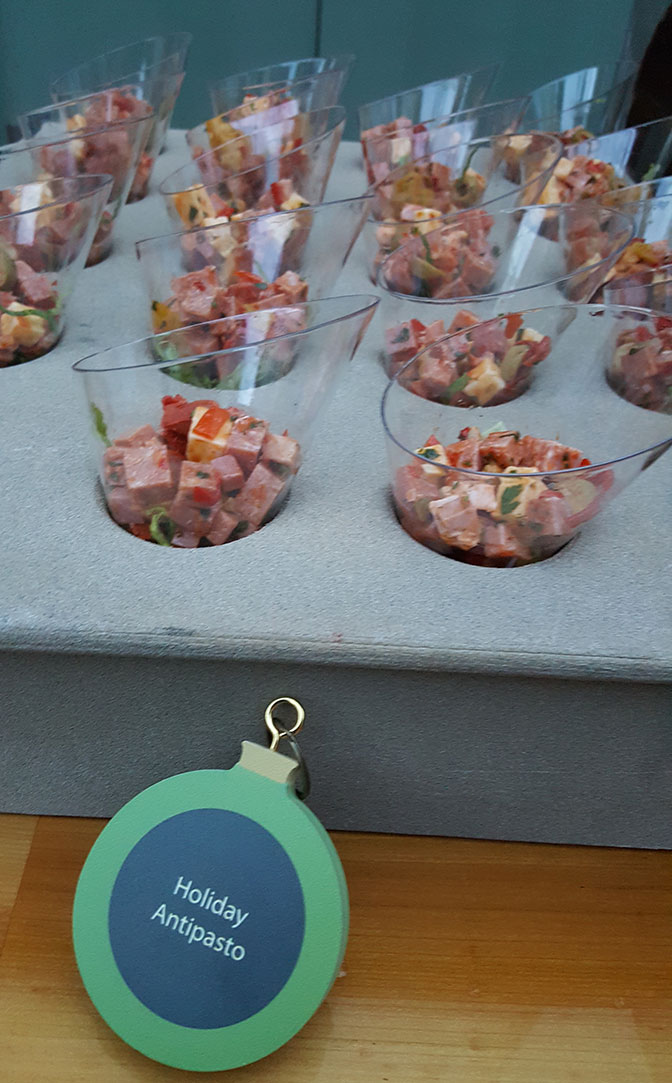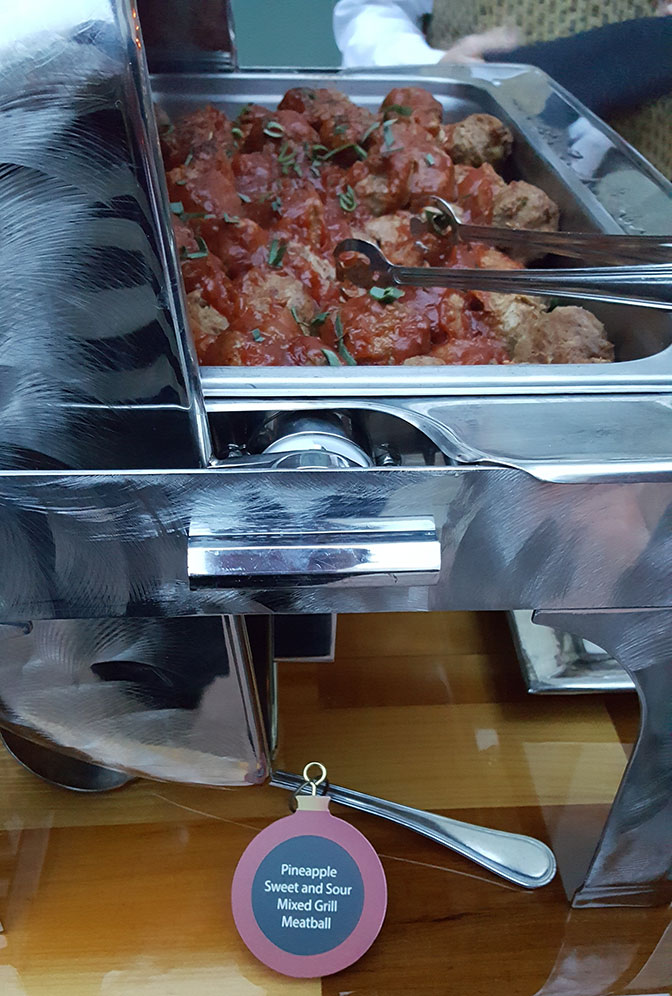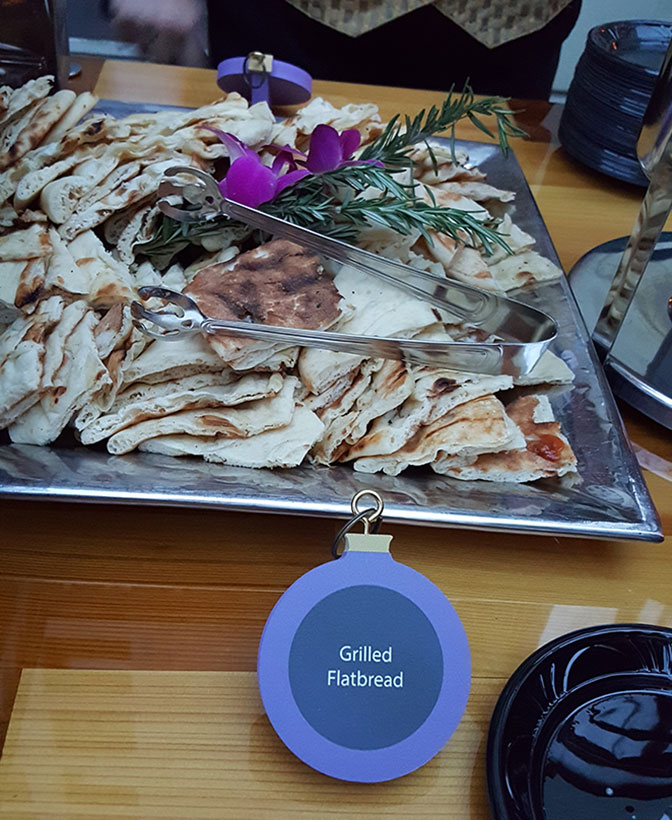 There were several tables to stand at and a few tables to sit at.  It seemed pretty congested around the bar area and cast members were eager to assist people waiting for drinks trying to shorten the line (they came out and asked people waiting what they would like and ran back behind the bar to grab it).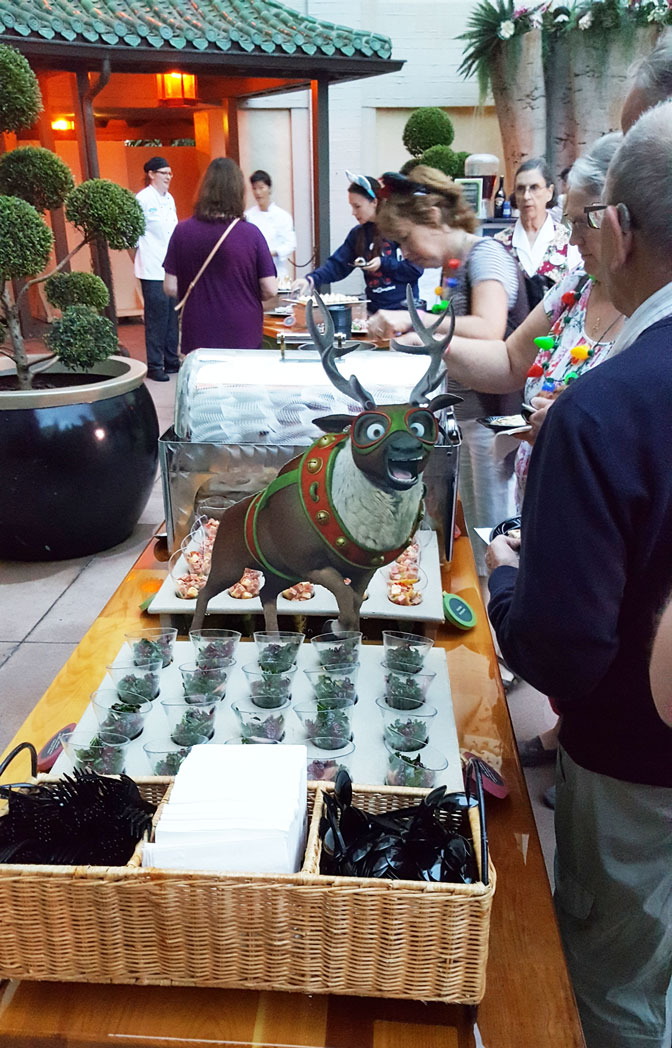 The nitrogen chocolate station was pretty neat and offered very small portions of mint flavored frozen chocolate.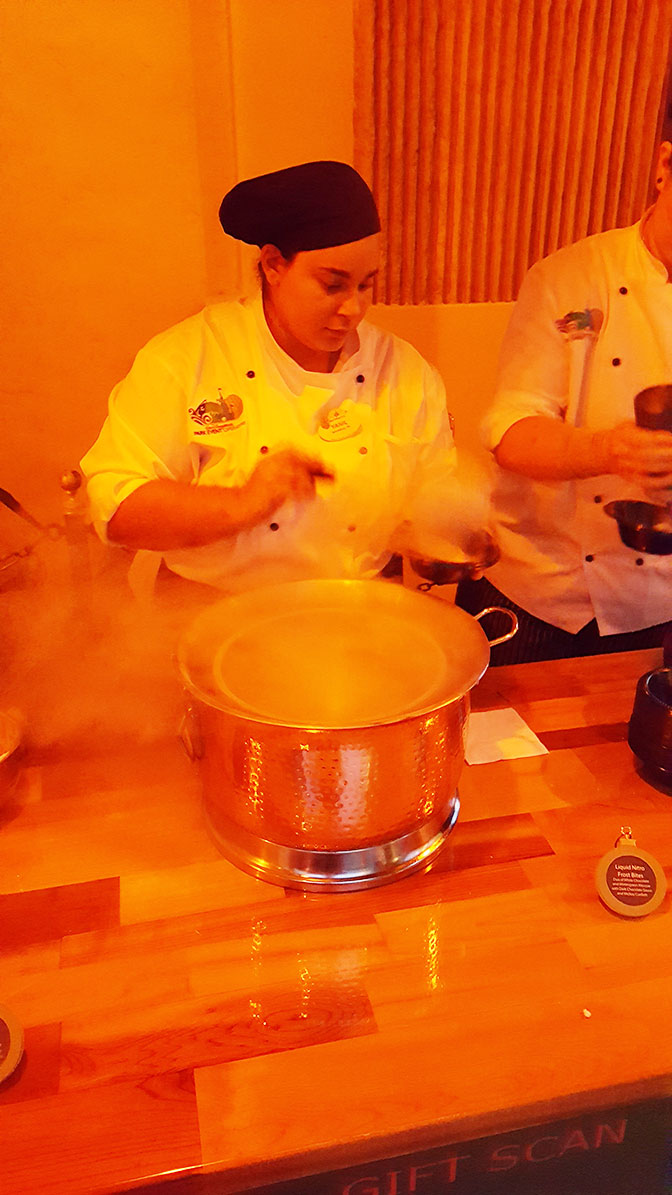 The other desserts were tasty but I preferred the savory stuff.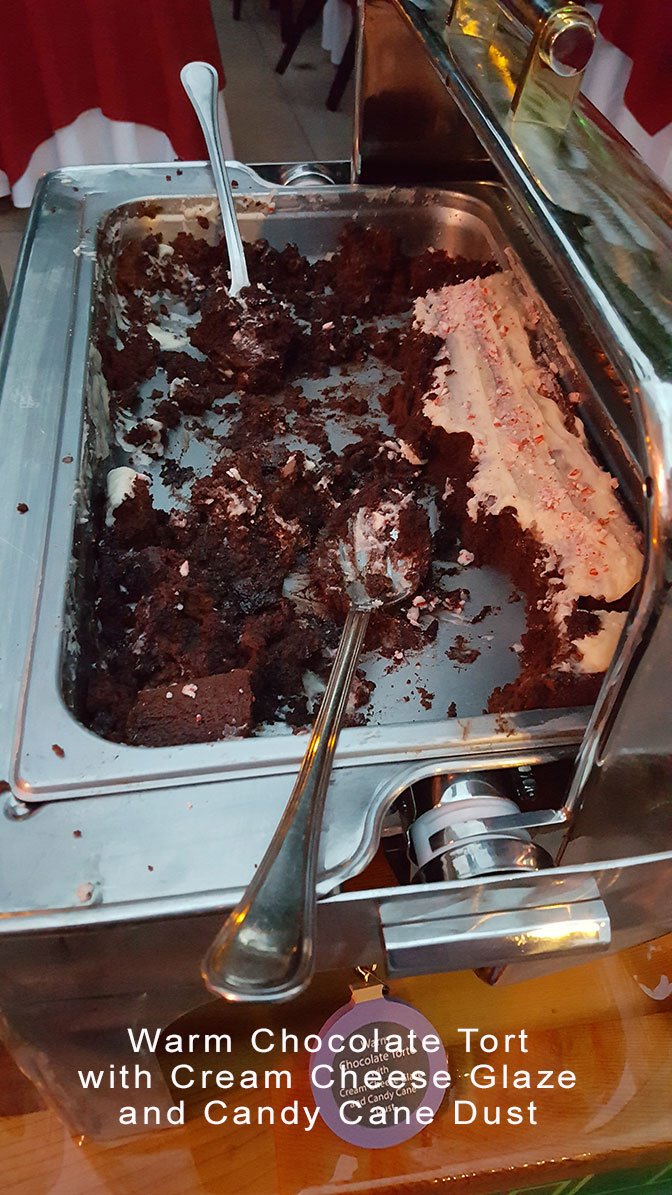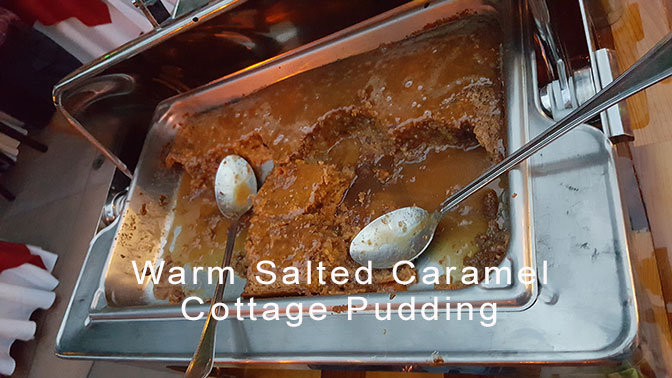 Santa Goofy arrived halfway through the party and immediately started visiting tables.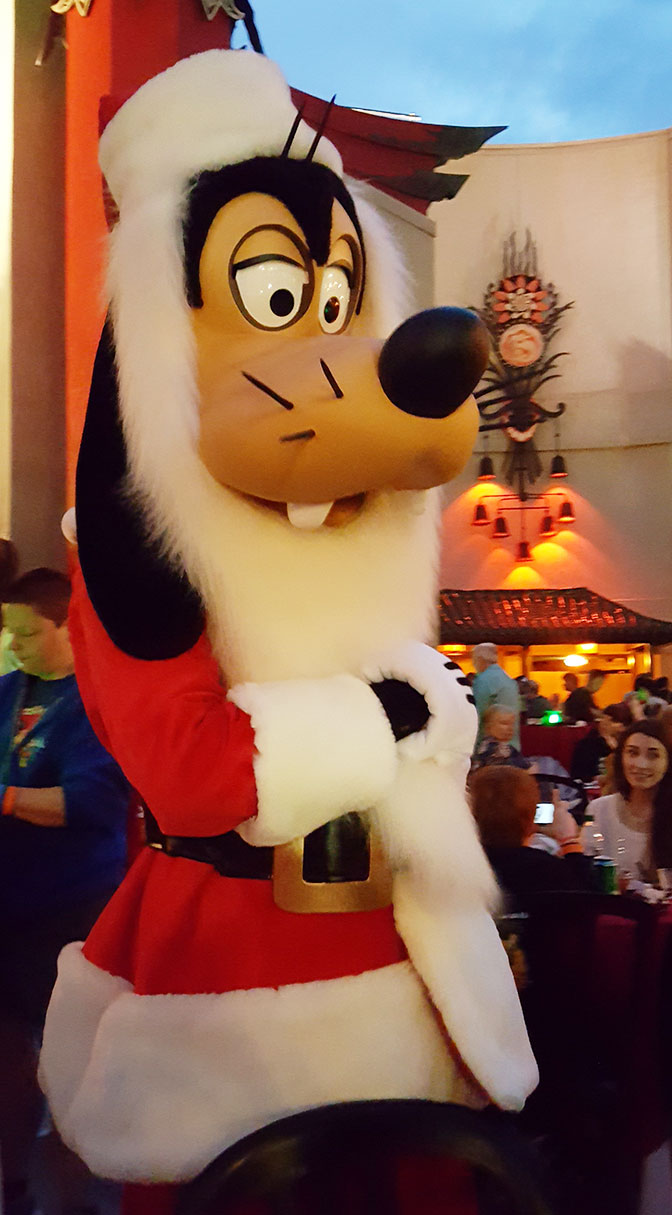 Before leaving the party to head to the reserved fireworks viewing area they gave you a gingerbread mickey!  The viewing area was in a good location but I know that some parents were frustrated that the kiddos couldn't stand in front half of the viewing area (as was previously told to them by CM's). They had water bottles available for dessert party guests.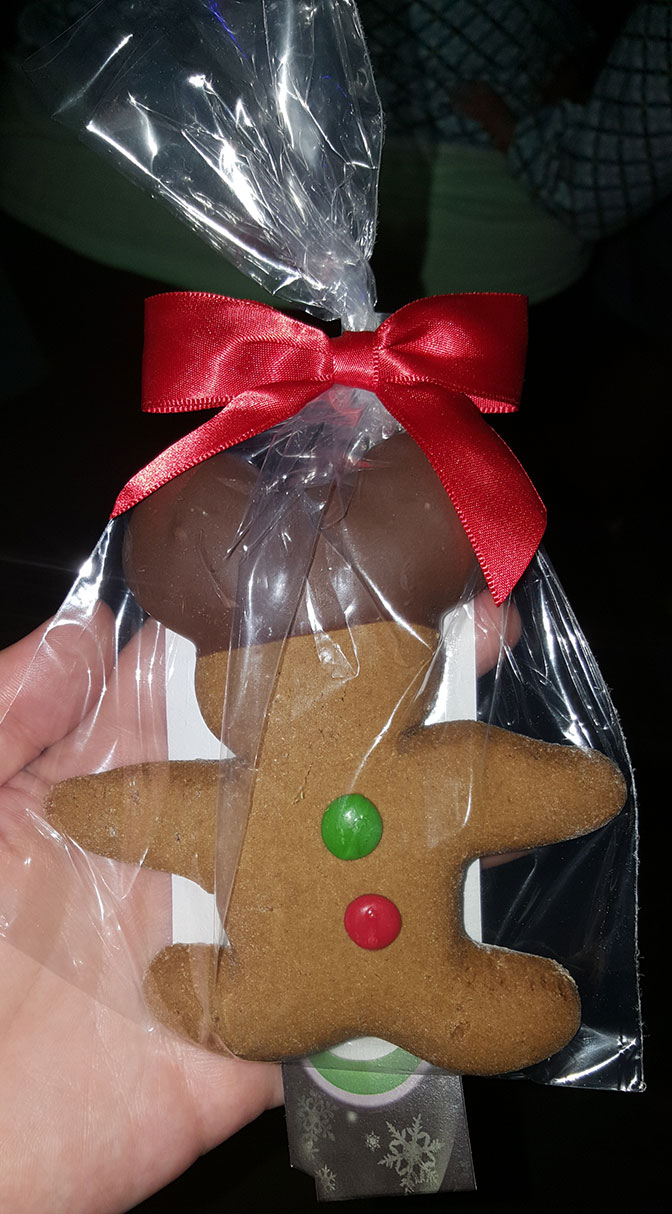 They also gave you special viewing glasses which made every pinpoint of light into a reindeer head!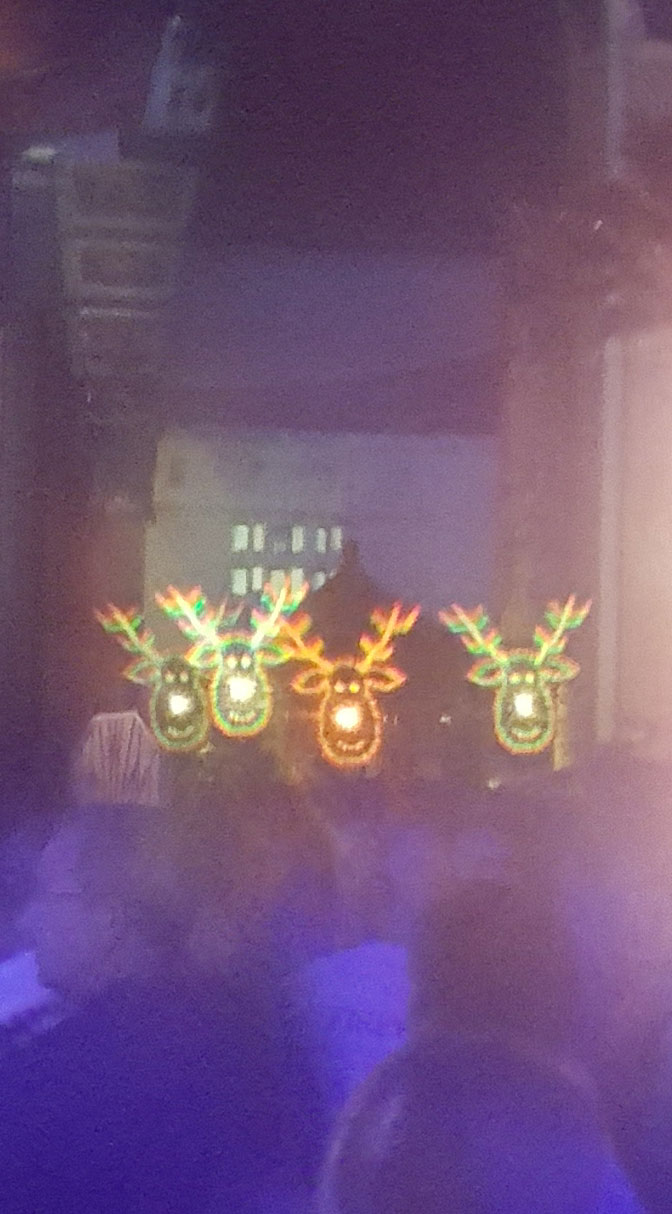 All-in-all it was fun and I'm glad I experienced it but I wouldn't do it again.
If you have any questions for Molly, post them here or on my Facebook Page and I'll ask her to answer for you!