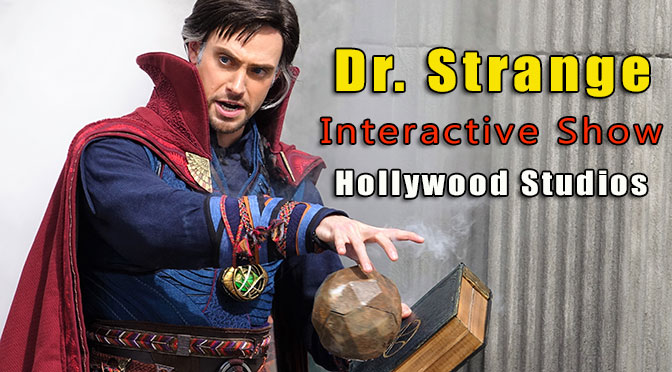 The Dr. Strange interactive show is a new part of the Hollywood Studios entertainment offerings.  Here's the details on what it is, where it is and how to participate in the experience.
The experience (notice I'm not calling this a "Meet and greet") takes place on the far end of Pixar Place in Hollywood Studios.  Make your way under the sign and pass by Toy Story Midway Mania.  Go all the way to the construction fence and turn left.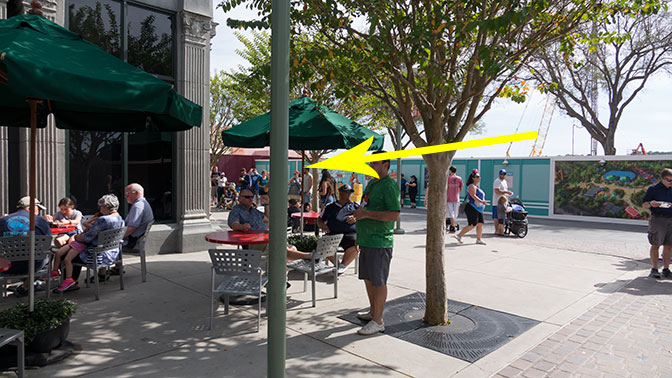 You'll see this green door.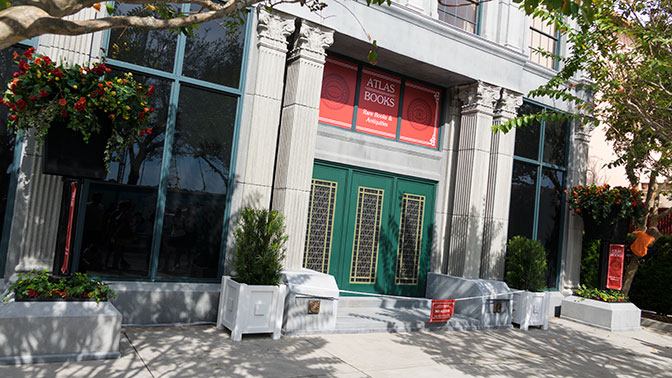 Dr. Strange will pop out at the times I provided for you on Character Locator.  The experience is not listed in any Disney publication including the Times Guide or any type of online publication, so use Character Locator to include it in your Touring Plan.
The experience takes place in 3 phases:
 Phase one – Choose the kids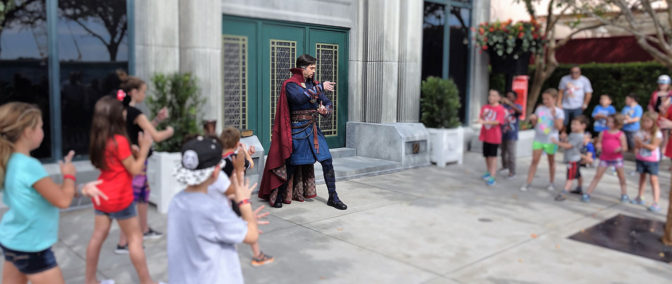 Once Dr. Strange appears there's already a little group gathered around the area waiting on him.  Make sure your children are standing up front and encourage them to make eye contact with him.  He picks the kids, so there is no sign ups like Jedi Training Academy.  He is looking for children who have some "mystical power."
The process of choosing the kids usually takes 8 to 10 minutes as he is trying to set the stage for what is about to take place.  After each child agrees to participate, they are asked to stand on an icon on the ground and stay put.
2.  Phase Two- Do the "magic"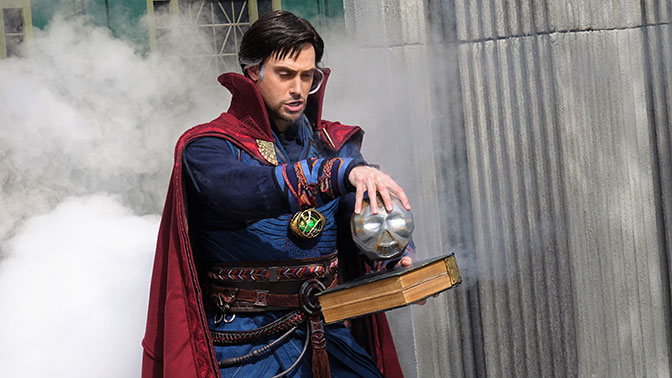 The next phase take about 10 minutes and Dr. Strange uses his mystical powers to do a couple of simple magic tricks.  One of them is pretty cool.  One of the pre-chosen children is invited forward, and he then pulls out a token that is frozen in ice.  You'll see what I mean in the video above.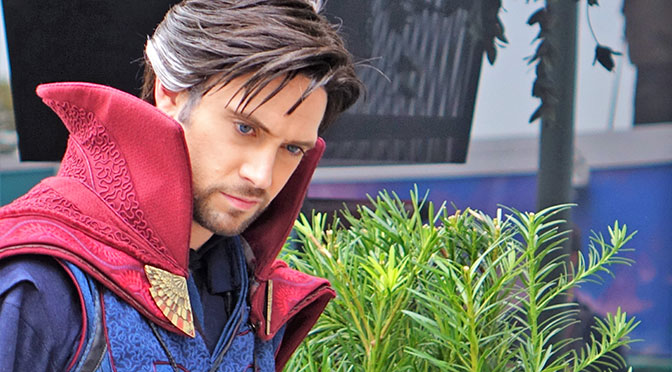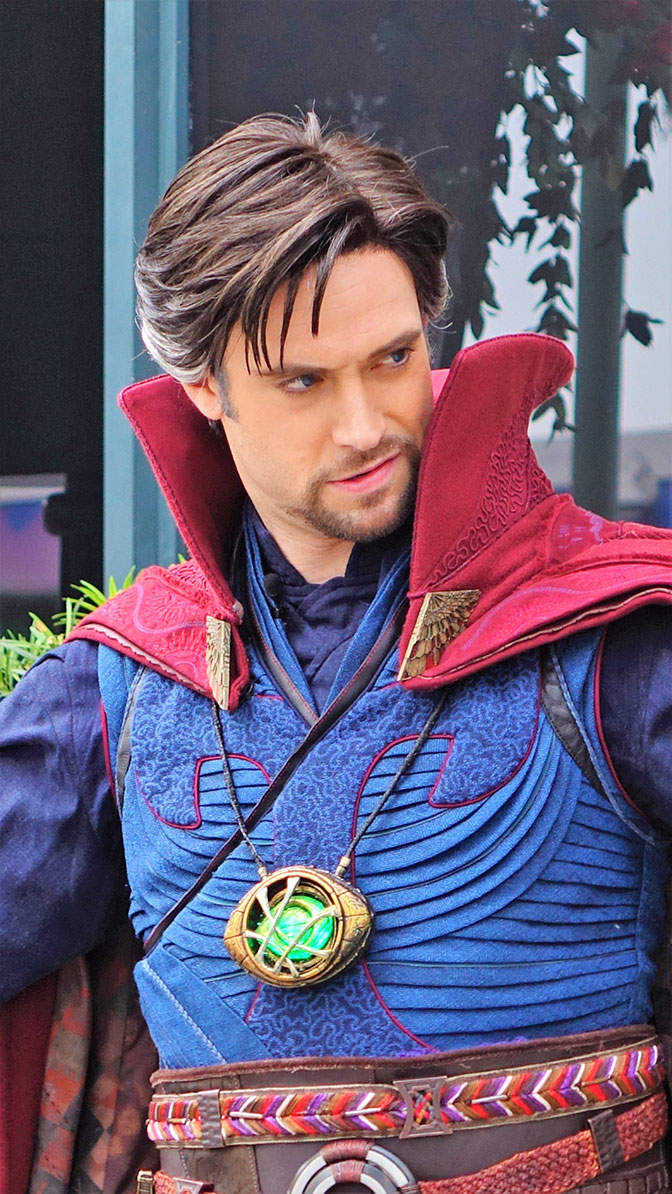 He then does another trick with a spinning head object.  The object appears to levitate while it spins.  It's the more exciting of the tricks from the kid's perspective because they can all see the trick taking place.  There's no rabbits, canes or magic hats involved.  It's all about this mystical force type thing.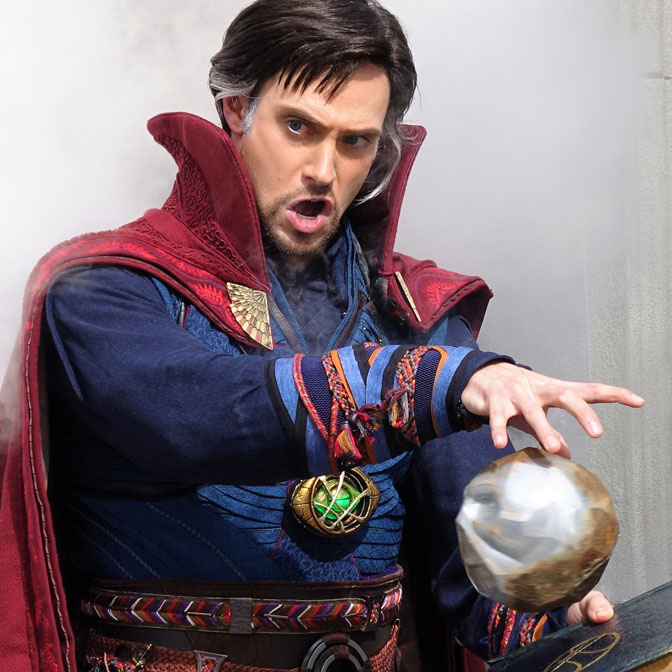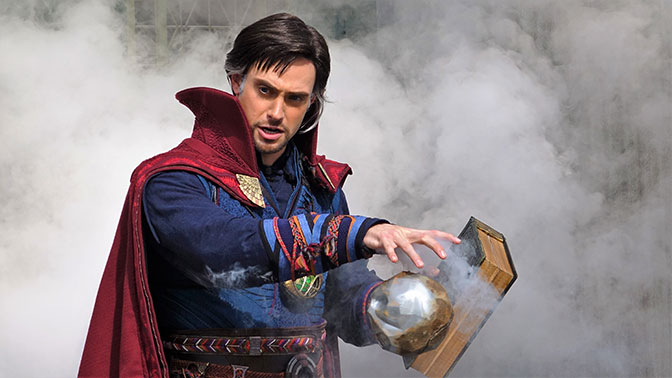 3.  Phase Three – Photos with the kids who participated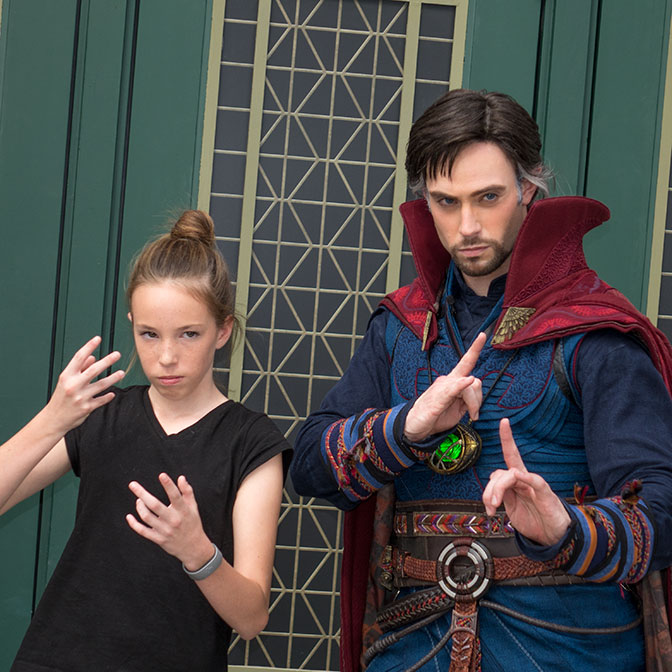 After Dr. Strange has completed his training of sorts with the kids, he offers them an opportunity to have a photo made with him.  Every kid that participated is allowed the photo op and a Photopass person is on hand to snap that all important photo.  You may also take a photo of your child with Dr. Strange.  There is no autograph opportunity.  Be sure to check your Photopass account as it will include a little video like this one:
I see this experience as one very similar to Enchanted Tales with Belle without the elaborate set and props.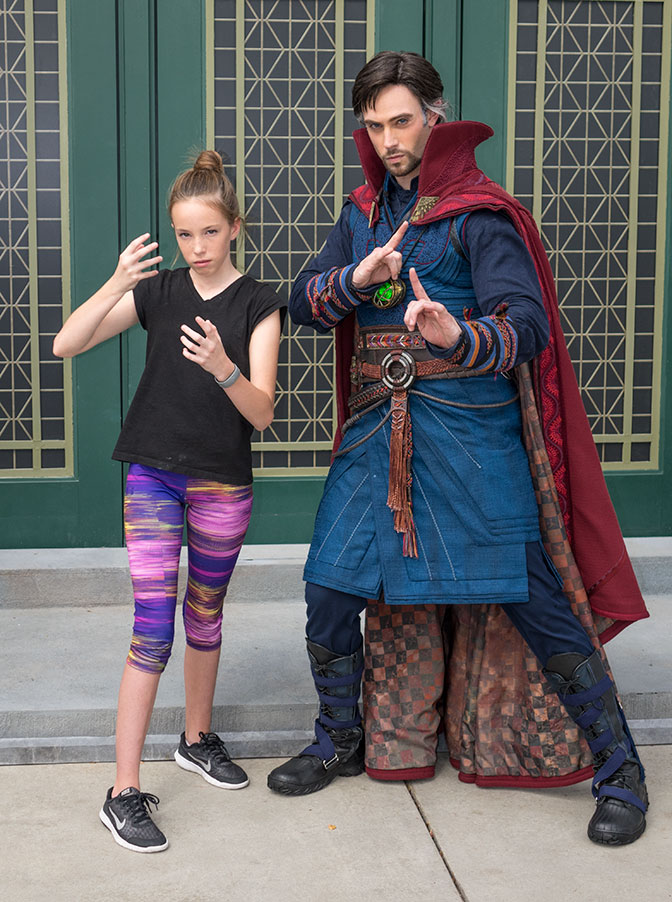 After taking the photo, Dr. Strange presents each child with this special token to remember the experience and keep practicing their magic at home.  Debbie pinned it to her special pins she's gotten over the years from different experiences.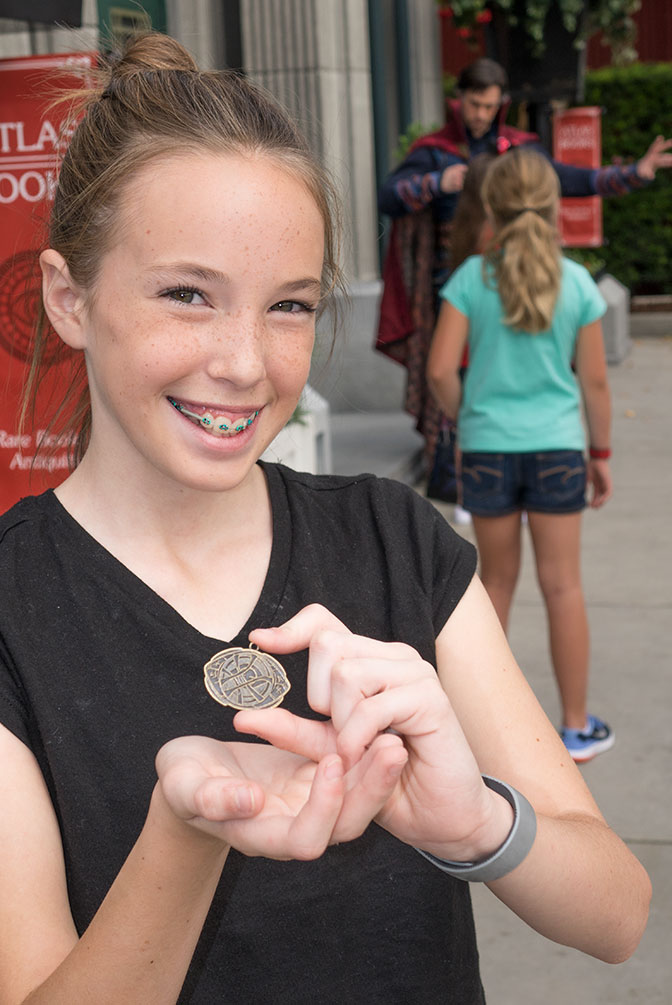 Summary:
I think the beginning of the show where it takes 10 minutes to pick the kids takes too long, but kids who are interested in the photo will be willing to endure the extra time at the beginning of the show.  The magic trick portion is cute and the kids love all the smoke.  It could be a tad bit larger scale tricks or more mystical, but still fun.  Most of the kids are there to get that coveted photo with Dr. Strange.
Some younger children may be intimidated by Dr. Strange.  The music sets the dark, mystical appeal of the show and that could be another reason why some children aren't interested.  Dr. Strange will give an opportunity to many children, but will not force them.  I was actually impressed that he gave one child the token without participating to build good will.
The Dr. Strange experience doesn't occur every day, so be sure to check Character Locator on your week of visit to make sure he's appearing.  There's no way to know how long this show will last, so be sure to get your child involved as soon as you can.  Some things at Disney last for years and others only last for weeks!
Feel free to share the post so others can find Dr. Strange too!