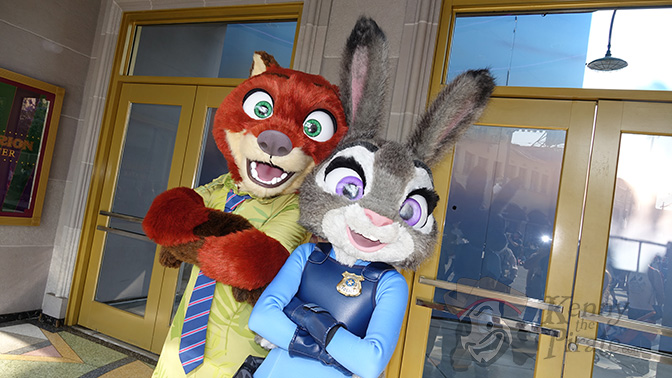 There's a RUMOR on the internet that Nick and Judy could offer a meet and greet at Mickey's Very Merry Christmas Party.
The website Thrillgeek is reporting that Nick and Judy will appear for a "Character experience."  In the past these characters were only available for Move It, Shake It Street Party and they are currently appearing for a pre-parade experience at Mickey's Not So Scary Halloween Party.
If the rumor holds true, this would be the first time Nick and Judy from "Zootopia" would be available for an actual meet and greet.  Of course, many things get lost in translation during the rumor phase and they could just dance in another pre-parade.  Hopefully, Disney will speak to the situation in an official manner soon.
If you have the chance to travel to Disneyland, you should be sure to meet them in California Adventure.  We were blown away how short the lines were over there.  If they actually meet here, it would place them in the "line up early" category at the Christmas Party.  Don't go buying tickets or booking rooms until we know if it's accurate!!!
I'll be attending the first Christmas Party and will be on hand to provide you live updates on my Facebook page!
Would you like to see an actual Nick and Judy meet and greet?