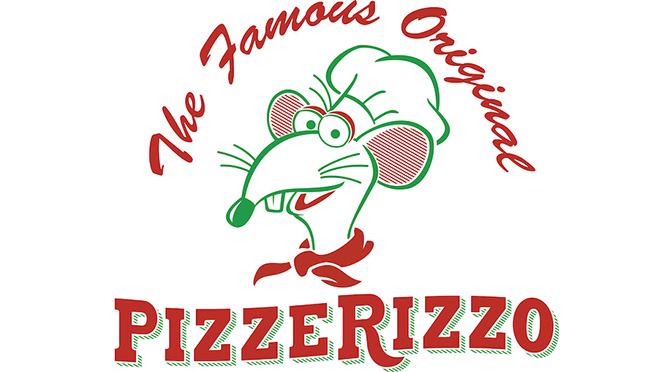 PizzeRizzo is the replacement location for Pizza Planet in Hollywood Studios.  It finally has an opening date and a few menu items have been shared.
PizzeRizzo is scheduled to open November 18, 2016 in the Muppets Courtyard area in Disney's Hollywood Studios.  The menu will be very similar to what was offered that the former Pizza Planet, with a couple of nice additions.
PizzeRizzo will offer the same personal sized pizzas that was in the former location with a unique Muppets style and theme in the restaurant.  The upstairs area is said to be called "Rizzo's Deluxe Supreme Banquet Hall" where a wedding reception is always in progress.
Entrees include those personal sized pizzas that will be offered as cheese, meat lovers, pepperoni and vegetable lovers.  The meatball sub will return along with the Antipasto Salad that will be on a bed of Romaine lettuce with mozzarella, kalamata olives, pepperoni, ham, salami, tomatoes and Balsamic vinaigrette.
Dessert will offer some new items for your enjoyment including traditonal Italian desserts like Cannoli and Tiramisu.  Specialty drinks include non-alcoholic Peach Bellini, a Wildberry-Basil Lemoncello along with beer and wine for adults who wish to imbibe.
This will be a Quick Service location for the Disney Dining Plans.
Are you excited to visit PizzeRizzo on a upcoming trip?