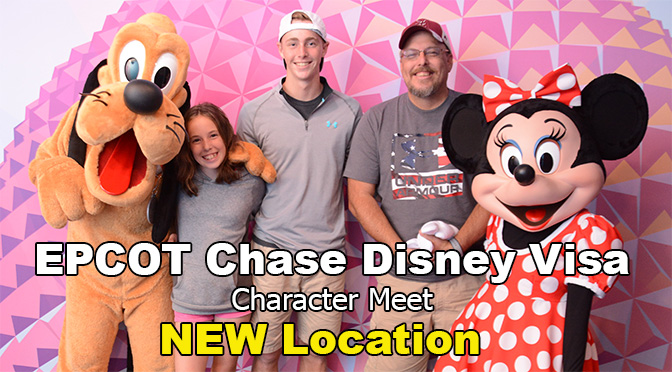 Chase Disney Visa currently offers it's cardholders 2 different special meet and greet areas in Walt Disney World.  One is located in Hollywood Studios' Star Wars Launch Bay and features a "dark side" character and the other is located in Epcot.
Until recently the Epcot Chase Disney Visa meet was located inside Innoventions West, but with the constant closures of exhibits, the Epcot Chase Disney Visa character meet and greet was recently moved.
The new location is beside the Imagination Pavilion in Future World West.
You head toward the pavilion, then bear to the left like you are heading to the Pixar Film Festival area.
You'll see the small building on the left hand side.  It has a blue roof.  When looking at the small building, you'll see the following sign that points you to the entrance.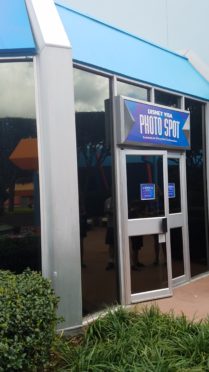 So, let's go ahead and answer the question that is so often asked about this meet.  "Can I use any Chase Visa card to enter the meet?"  No, this meet is exclusive for those with the Chase Disney Visa card.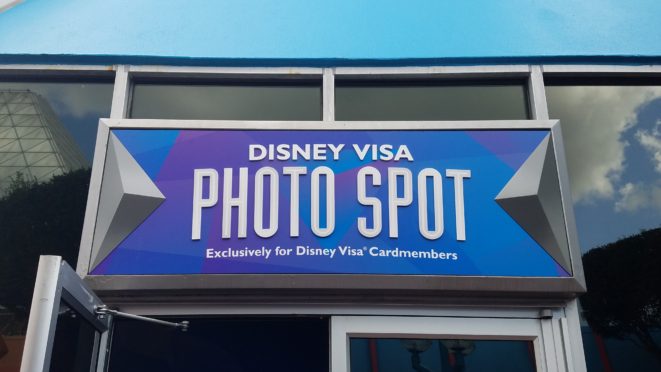 Currently the hours for this meet are from 1pm to 7pm.  I include these hours on Character Locator for those who wish to include it in your Touring Plans.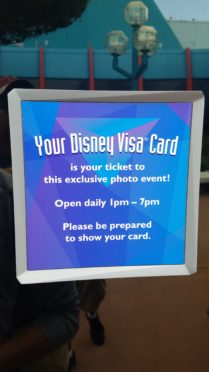 As you enter the small area, you'll find the queue is themed in a classic Epcot style custom wallpaper.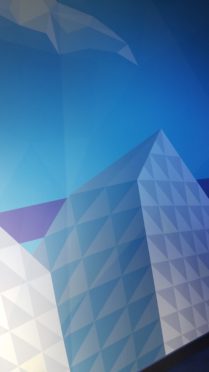 It has some futuristic type triangle lighting along one wall.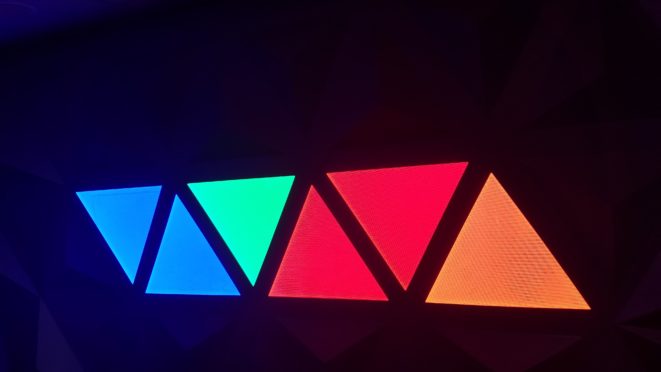 My kids enjoyed this divider wall.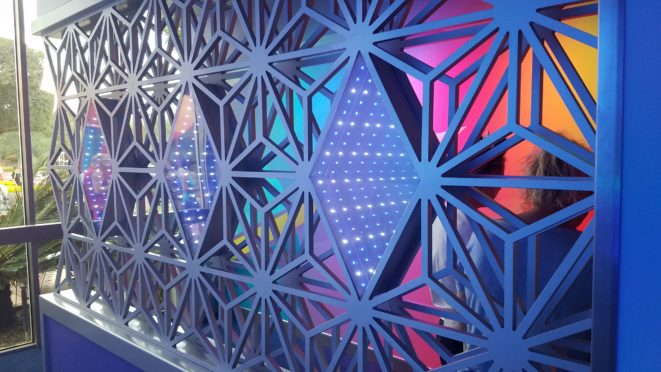 You look into the light areas and they appear to go on for infinity due to the use of mirrors.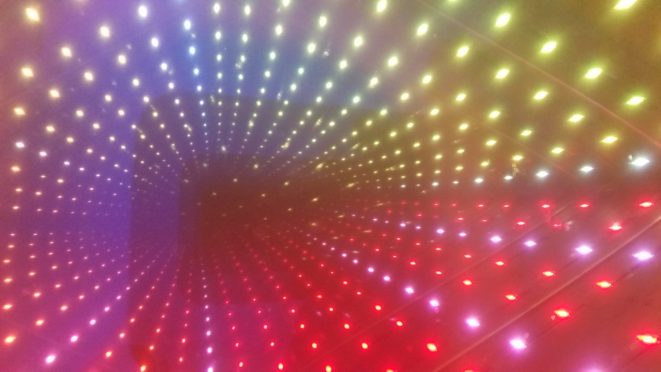 Mission: Space tribute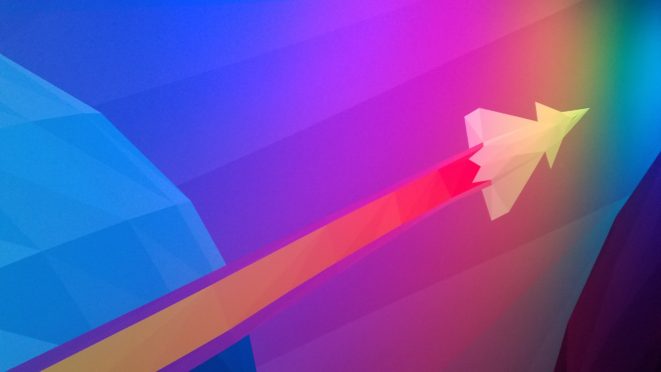 Monorail!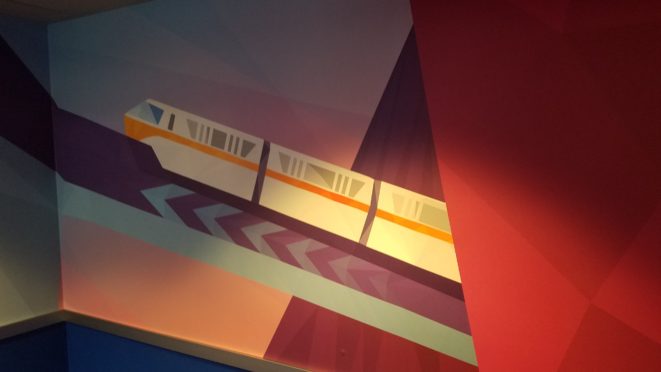 As you make it around the final little turn, you'll find the actual meet space.  Many people were underwhelmed by this new Spaceship Earth wall paper versus the former meet which was a much larger room with many more details.  
Minnie was a great hostess and Pluto enjoyed having his nose scratched a bit.  We thought it would be difficult to get a good photo of a really large group in this new location.  You'll meet an assortment of Mickey, Minnie, Pluto and Goofy.  Usually there are 2 available for your meet, but it could be more or less.  You could actually look in the window at the exit to see who is inside at this new location.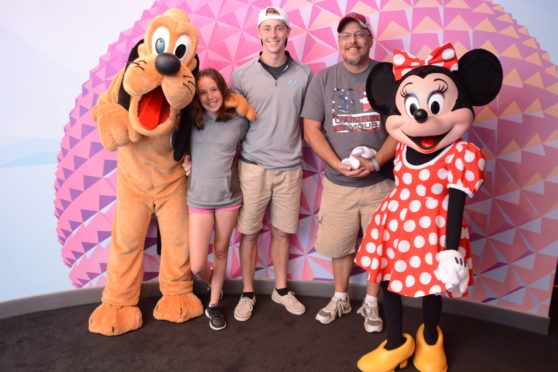 Each Chase Disney Visa cardholder is given the photos that are taken in the room as a FREE download on their photopass account.  They stopped doing the free prints a while back.