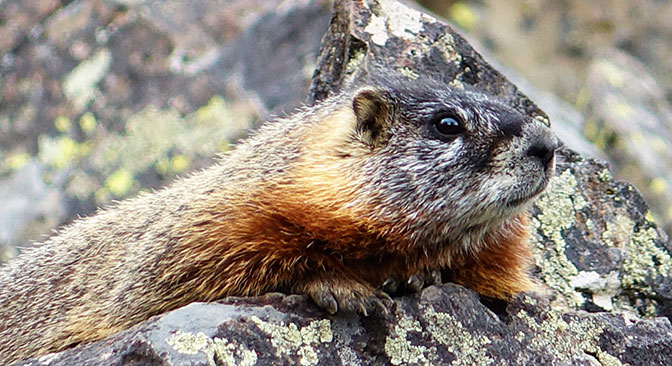 Our Yellowstone Adventure – Day 2 heading North
This was our first day to actually enter Yellowstone National Park.  As we entered, my kids said the entrance looked just like Fort Wilderness.  It's a great deal cheaper though!  For $30 you can visit Yellowstone for 7 days for your entire family.  Add an extra $20 and you can enter Grand Teton too.  For only $80 you can receive an annual pass to every National Park for your entire family!  That's crazy cheap.  Here's our story and photos from our adventures to Beryl Springs, Artist Paintpots, Gibbons Falls, Norris Geyser Basin, Mammoth Hot Springs Terraces and Lamar Valley.
The 14 mile drive from the West Yellowstone entrance to the Madison Junction is absolutely stunning.  You'll see mountains, streams, fly fishermen and animals.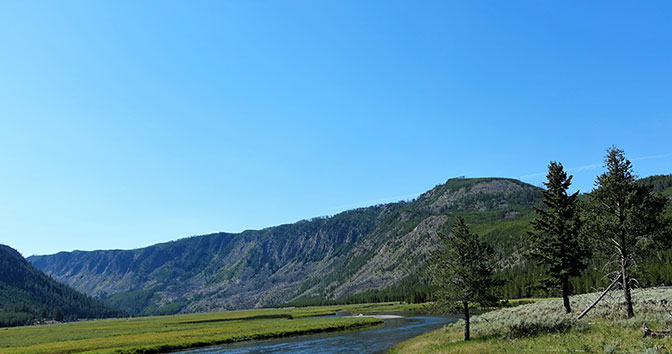 Our first stop was at a little Hot Springs along the side of the road.  The parking area is right beside this beautiful little hot springs.  It is a very brief walk and you'll follow a boardwalk along the short walk.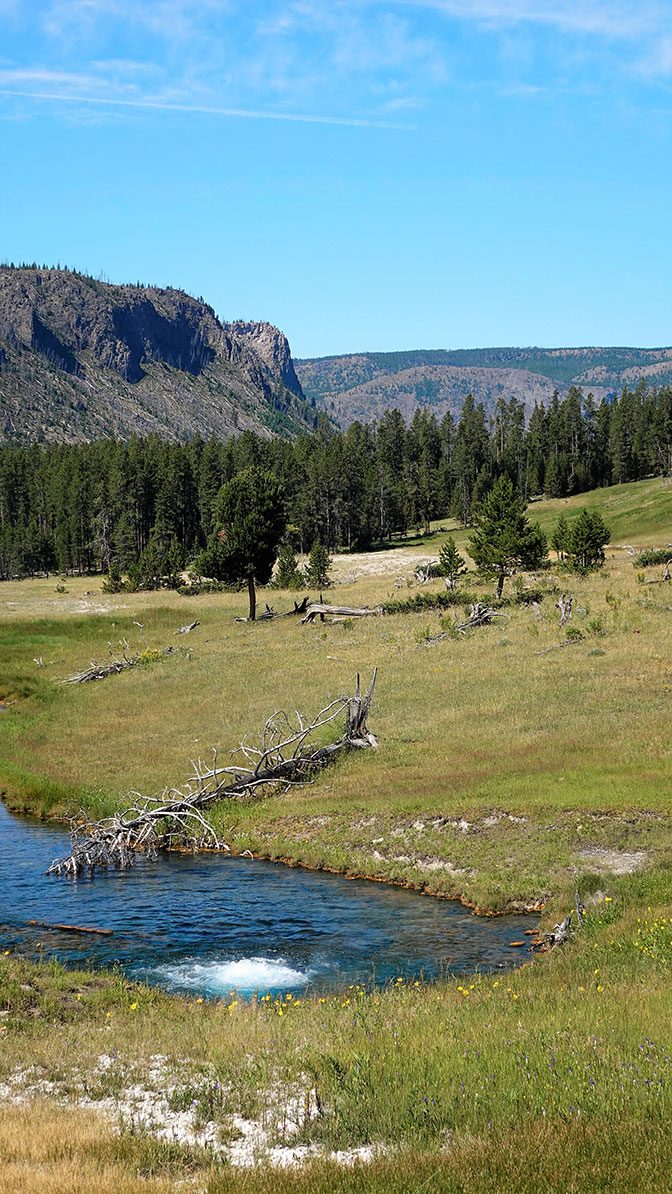 The gurgling water is appealing and you'll feel drawn to want to touch it, but don't!  It's usually over 180 degrees in all the hot springs in Yellowstone and there's signs telling you not to leave the path and don't touch!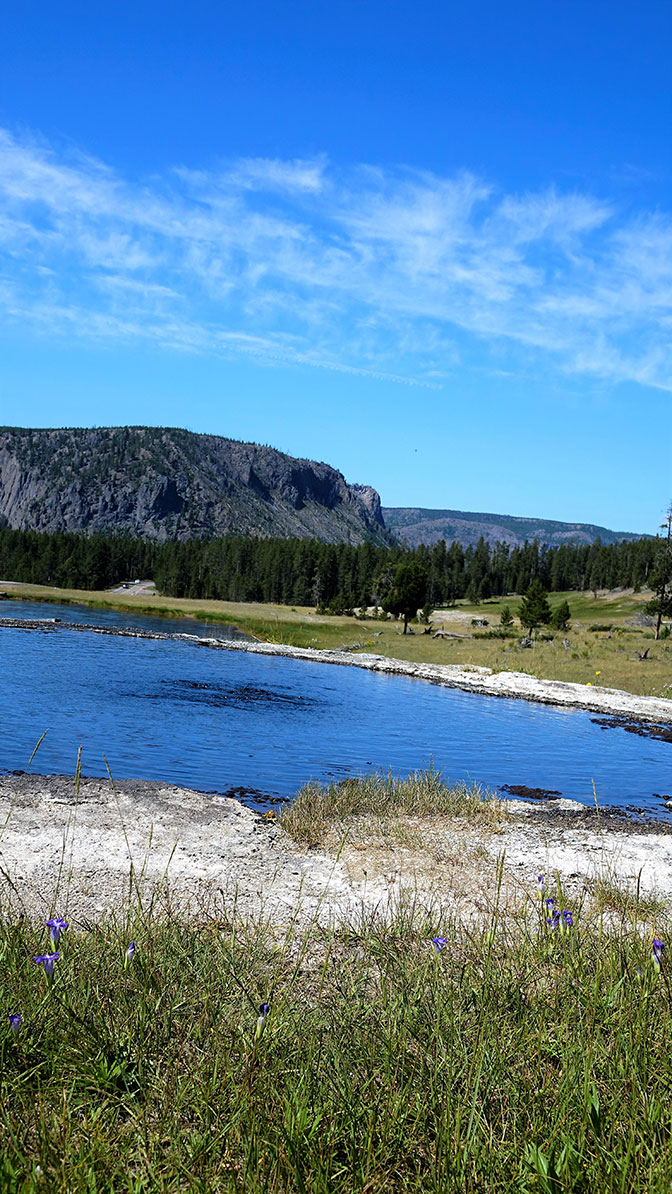 But, of course, some can't read or choose to ignore the posted guidelines and pay the price.  We had to hinder two young boys who stepped off the boardwalk and were about to reach into the beautiful pool.  The parents were no where in sight.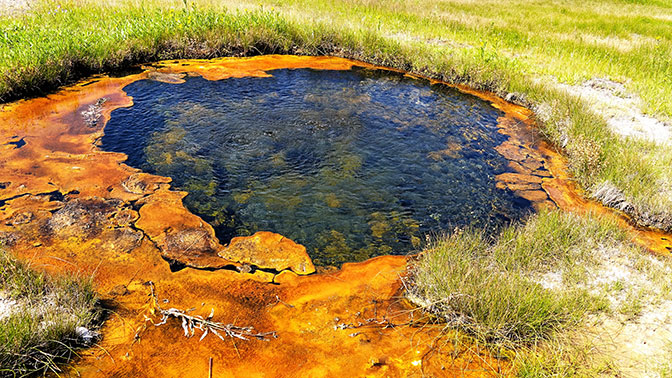 It got this nice bee photo.  It was difficult because he was like a pirate, never standing still, always on to the next adventure.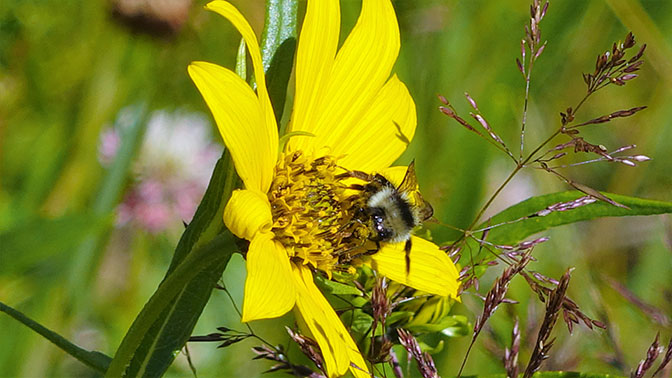 From there we stopped at Gibbon Falls.  There is a small parking lot and many people wanting to park.  That is a VERY common thing in Yellowstone.  It can take you up to 30 minutes just to find a parking spot at popular points of interest like Artist Paintpots, Norris Geyser Basin and many more.
It's a 1000 foot walk down the hill to get the best view of these falls with a nice grade, so you'll have a little climb to go back to the vehicle.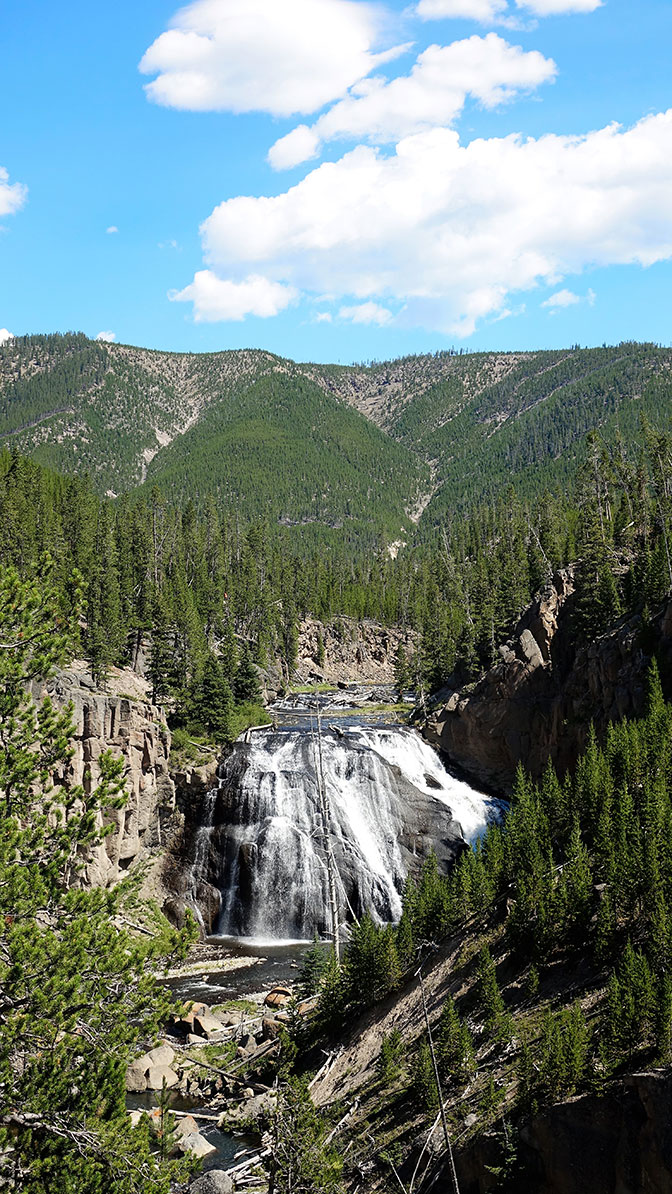 I got this nice photo of my lovely Princesses at the falls.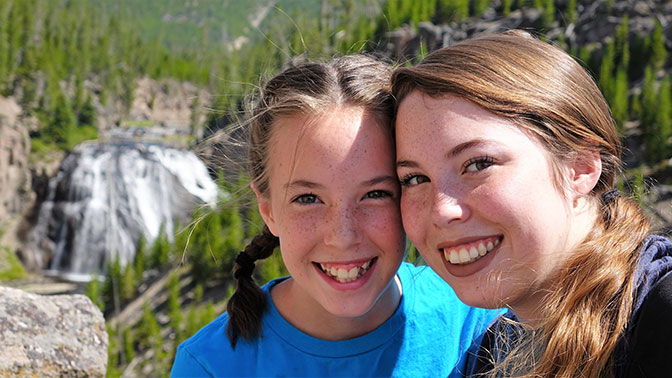 This hot spot made me think of the movie Inside Out, so I asked my kids to pose with their best anger face and steam rising from their head.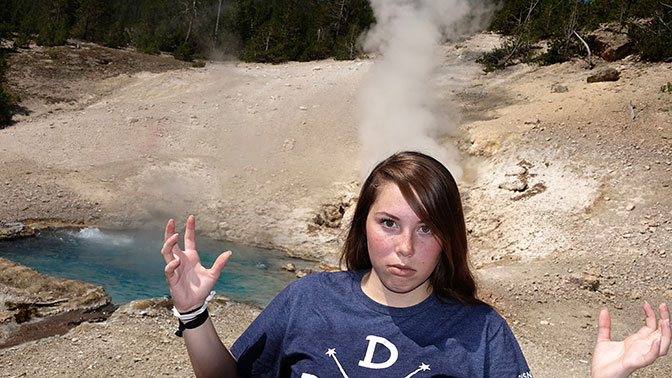 Artist Paintpot was our next opportunity to explore.  Most guides say it's a "short walk."  It's 1/3 of a mile to view the lower area and 2/3 of a mile to view the upper area with the Paintpots.  Add in the climb to the Paintpots and then walk back.  Handicap guests could view the lower area, but the upper area will require you to be ambulatory.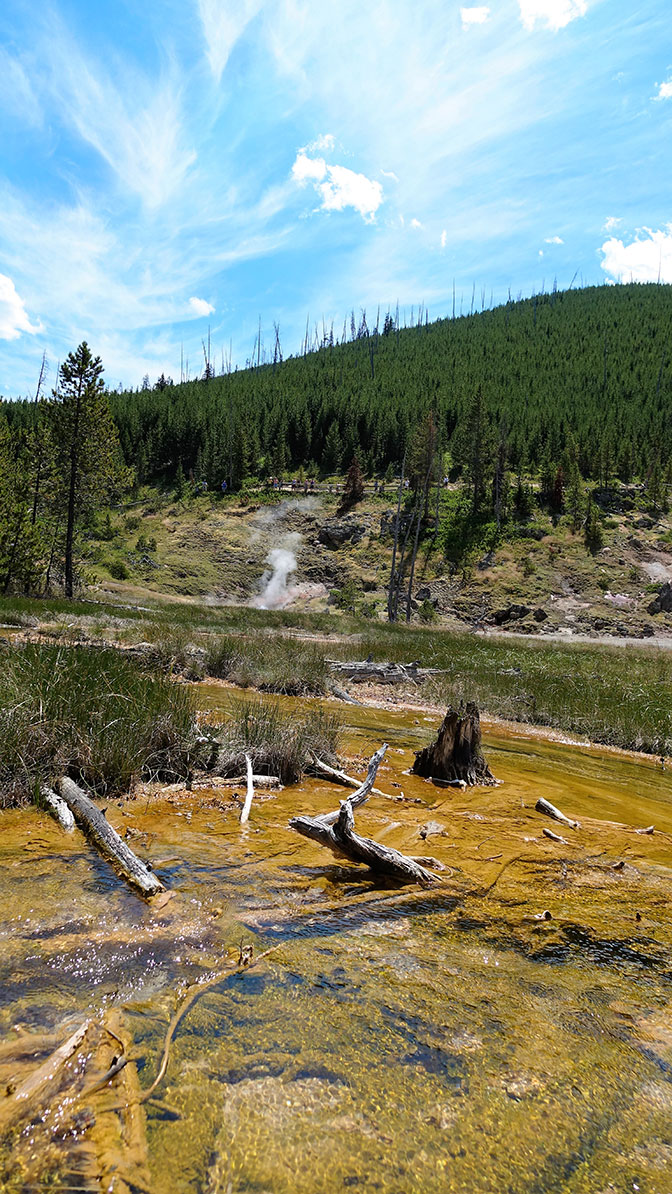 These are the Paintpots of the upper area.  Debbie said some lady took 38 photos to get a shot of them popping up.  Not bad for my first shot, huh?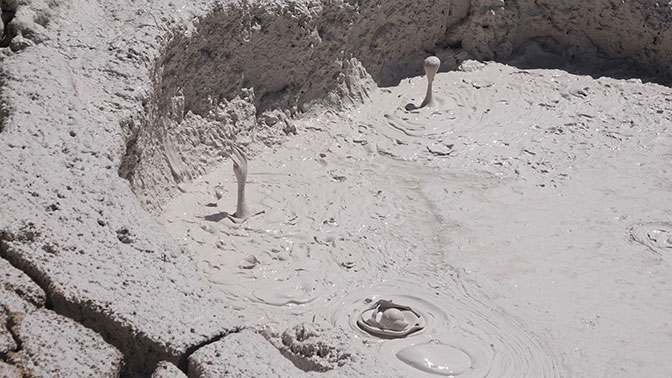 It's very beautiful, even in the lower area and there's a few small geysers in the area as well.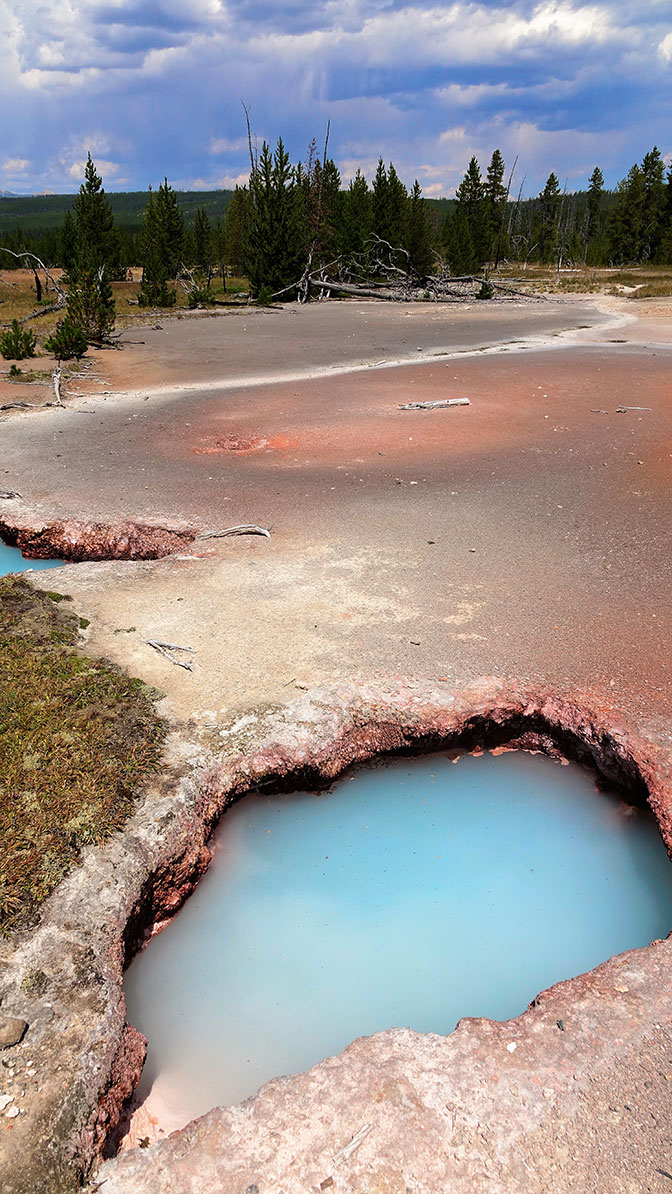 We then drove to the Norris Geyser Basin.  We had to drive around and around and around to finally find a parking spot and as my lack of preparation would have it, my camera battery died here and I left the backup in the car.  I'd advise to see the Porcelain Basin Trail. It had many beautifully colored areas and several small geysers.  The Back Trail has the Steamboat Geyser, which shoots the highest of any geyser in the world, but is very unpredicatable.  It hasn't shot since 2014.  That walk was mostly trees.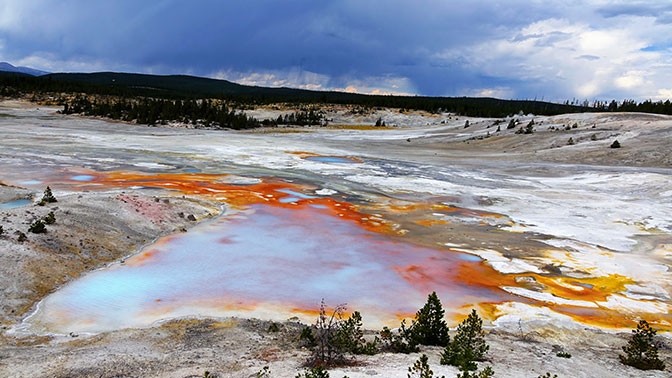 Sheepeater Cliff is just off the road and there's no walk from your car to see this.  It used to be a series of lava tubes that have eroded and collapsed over time.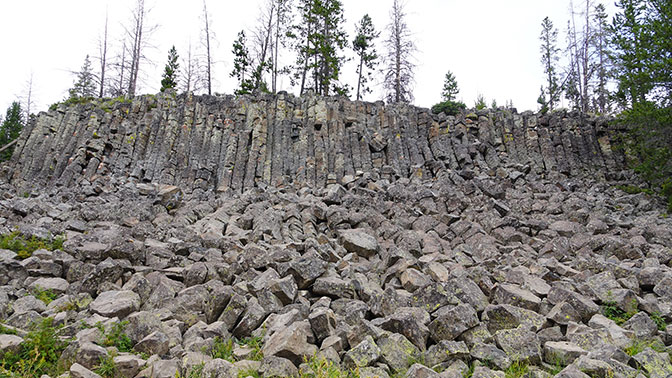 We saw this awesome Yellow-bellied Marmot on the rocks. He seemed to love having his photo taken and posed many different ways for us.  He was about halfway up the rock pile on the left.  He stayed there until the tour group arrive and children inundated the hill.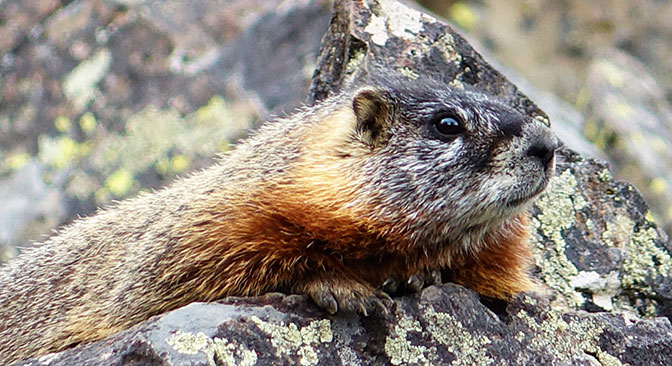 We continued our Northbound excursion by stopping at Mammoth Hot Springs Terraces.  It looks like a series of steps.  You can look it up for more info about limestone, hot springs and blah, blah, blah.  It's really pretty.  We parked at the Upper Level and walked down.   To see this part of the Terraces, you'll have a very steep hike up and down along the boardwalk.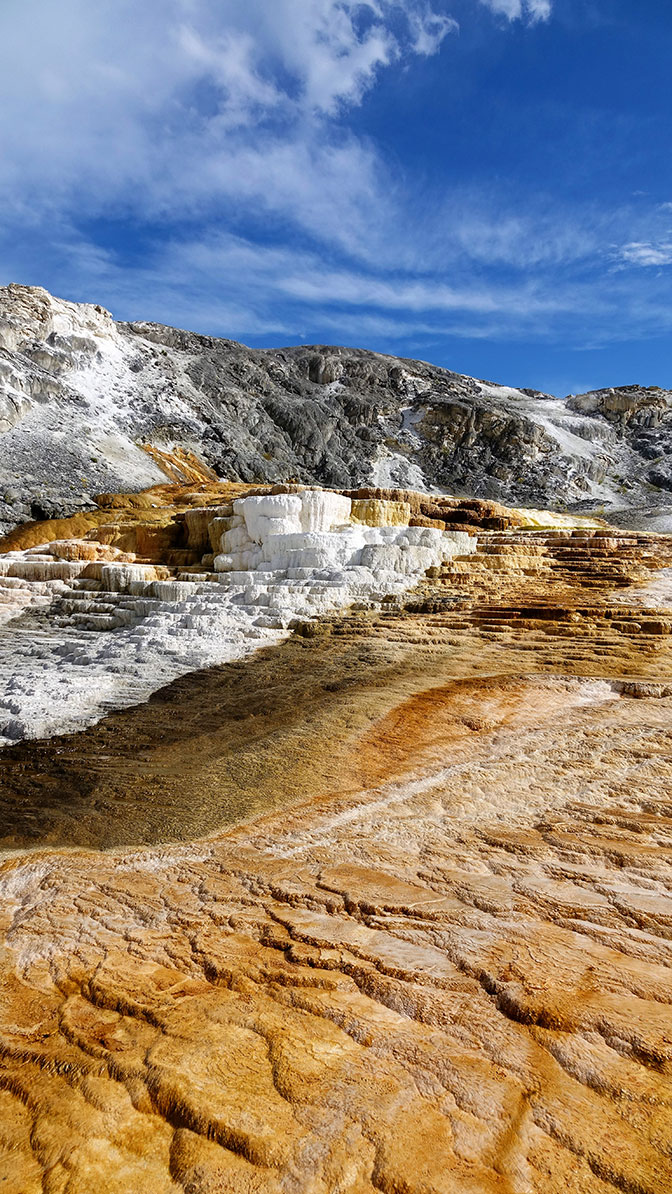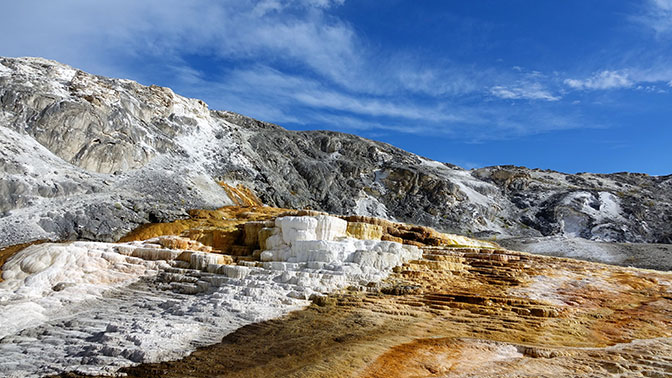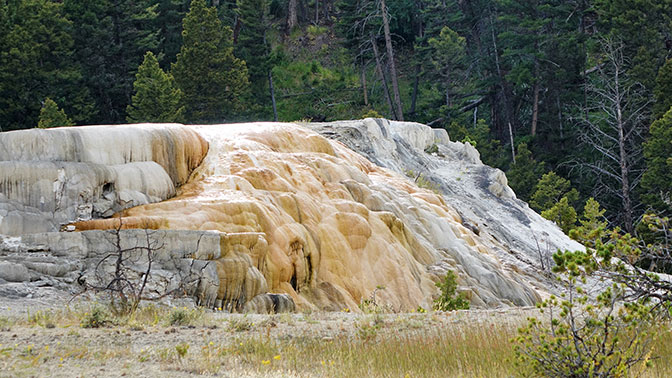 My wife spotted this little deer hidden among tree branches.
You can see this view of the Terraces from the road.  It looks like ice flowing down the hill.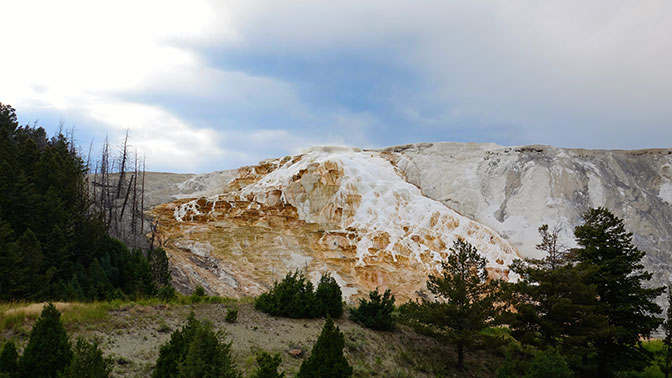 We saw a group of Elk just lying around enjoying the afternoon sun in the town of Mammoth.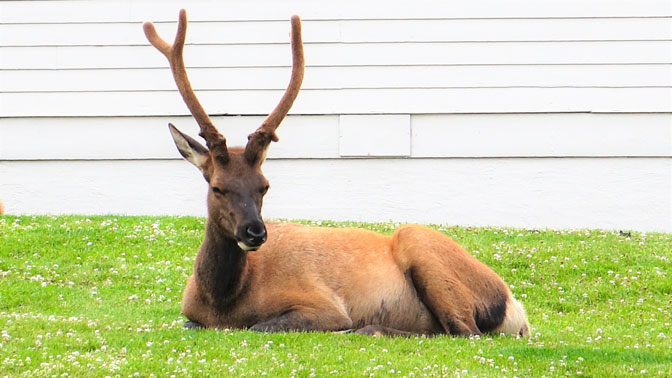 The lady at the local store told us we should visit Lamar Valley before the sunset or early in the morning to see the most wildlife.  We ventured over from Mammoth and found several fun species.  Here's a pronghorn.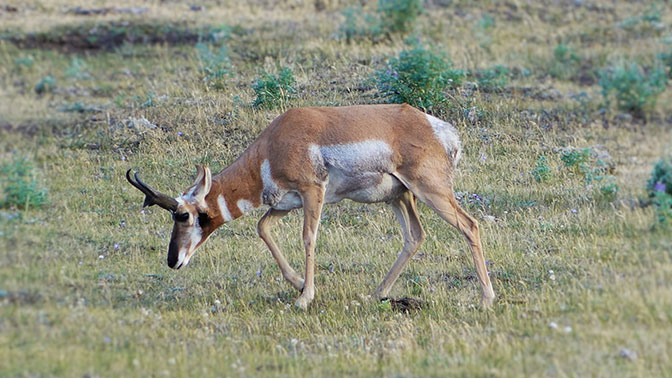 A ground squirrel is playing hide-and-seek with Jordyn.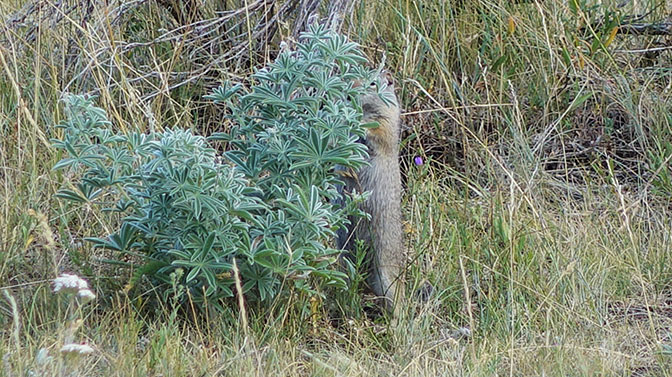 An large heard of Bison decided to cross the road.  It created a traffic jam for a while, but it was worth it to most people to sit and enjoy seeing these massive animals.  Some kids were in an SUV and one of the Bison walked up to their car and licked the car.  I'll post a photo of the kid's face on my Facebook at a later time.  It was priceless!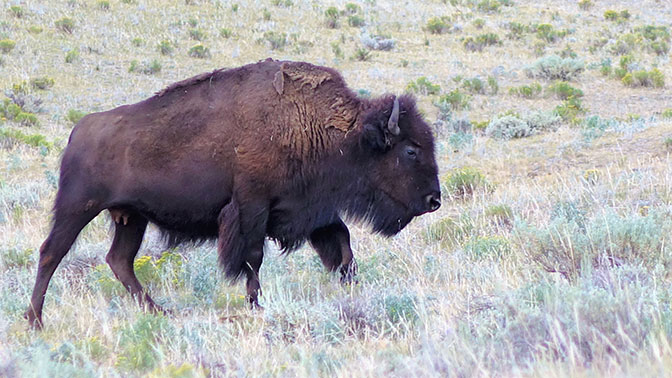 We had an awesome, yet exhausting day.  We walked and climbed many miles and saw some amazing sites.  We learned that the Lamar Valley is a 1 1/2 hour drive from the West entrance and we didn't return to our cabin until close to midnight.  Needless to say, we slept in today.  We're off to Old Faithful!
Are you planning a vacation? Reach out to our trusted travel agency sponsor Authorized Disney Vacation Planner
Mouse Class Travel
!