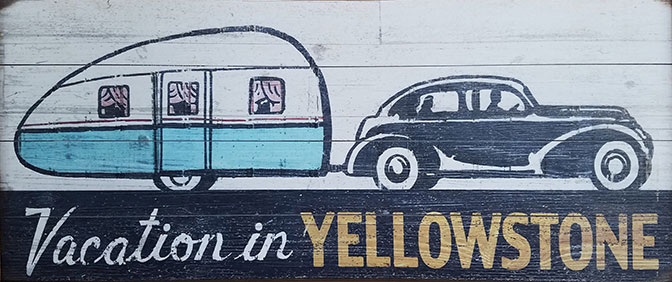 Our first-time trip to Yellowstone began with a late flight to Salt Lake City, we picked up our rental car and we stayed in a local hotel for the night.  We requested a late check out to get some extra sleep, then began our 4+ hour road trip toward Yellowstone.  Follow along with some great photos and our story!
This was supposed to be our first full family vacation in several years.  My wife's work schedule often prevents her from being able to do many of our crazy adventures and park days.  We were excited as we sat down a couple of months ago to sketch out our activities.
Well, life gets in the way sometimes.  My son decided that he wanted to try out for football for his Senior year and guess when they begin practicing.  Yup, right during our planned vacation.  So, you'll get a pirate and 3 Princesses on this journey.  This was our first time to visit the state of Idaho.  We have a deep affection for this state's french fries, baked potatoes and potato chips!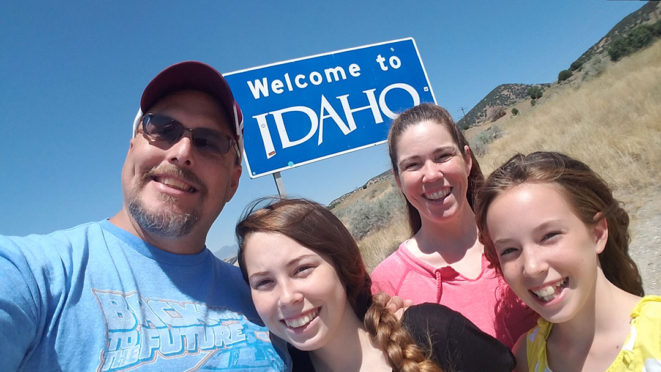 We stopped several times along our journey north, including this place called "Hell's Half Acre."  It was about 95 degrees, but it is a much drier climate, so none of us were sweating.  We talked about how 85 degrees in Florida means you are pouring sweat as you walk outside.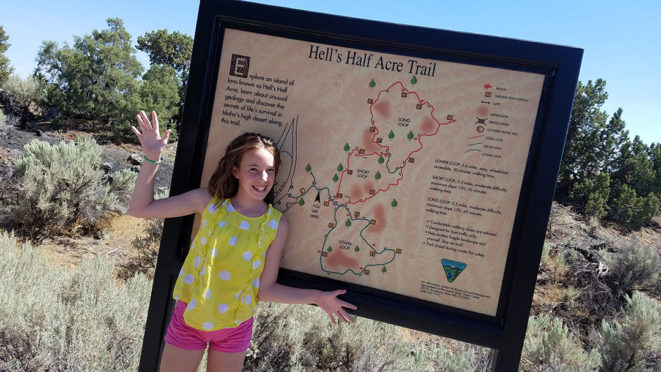 Hell's Half Acre is a roadside area that demonstrates an area that used to have an active lava flow.  We walked up to the highest point and looked around.  We enjoyed finding different things within the formations.  I found a hidden Woody, my kids found a giant pirate and various other things.  We didn't find any good hidden Mickeys though.  I'd share more photos, but I'm using my phone as a hotspot.  I'll upload a ton more when I have good WIFI service.  Jordyn talked about how she had also visited "Tate's Hell" when she visited her grandparents and she has no desire to visit the real Hell.  She said it was hot enough here.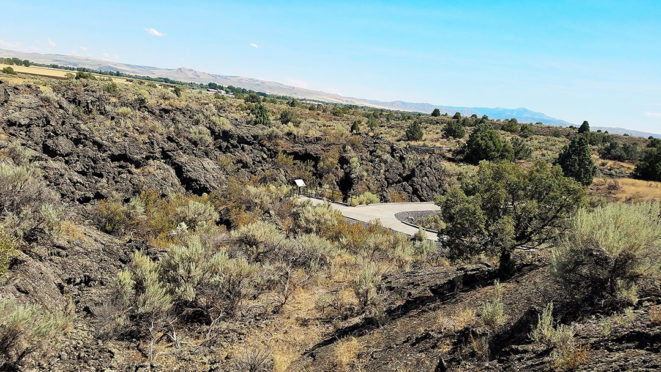 We passed right through the city of Idaho Falls, so a one mile detour was in order to stop and enjoy the falls area.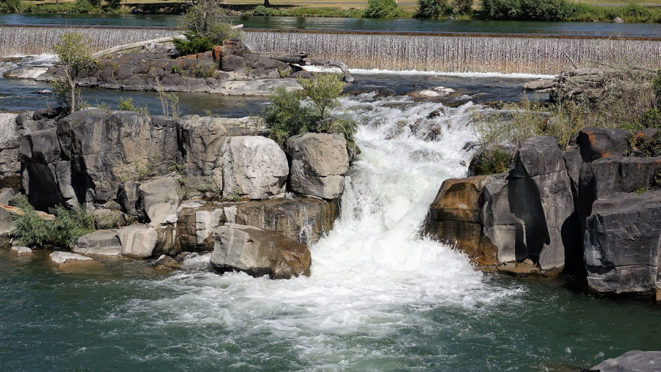 If you live in Idaho Falls, you have a really beautiful area to have lunch!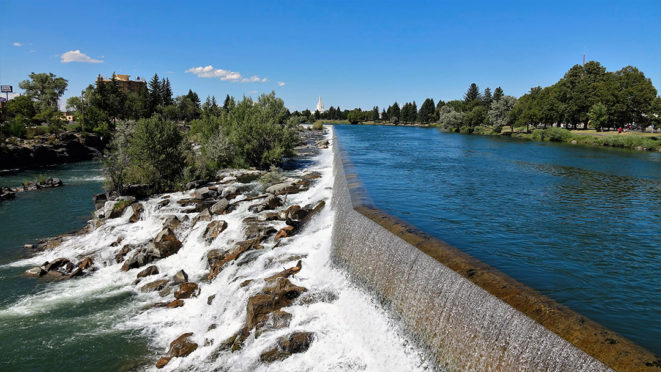 As we got closer to Yellowstone, we saw the Grand Teton mountains in the distance.  We plan to spend a couple of days there at the end of our trip.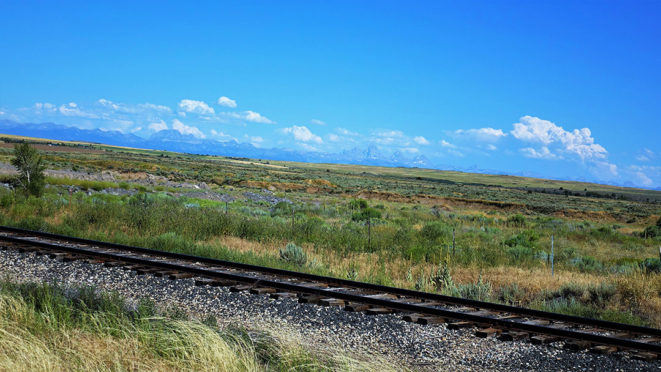 An arid land with majestic precipices jutting up from the green and brown landscape.  My daughter and I loved how my photo looks like you took two different things and joined them together with the blue of the sky, haze of the mountains in the distance and the low lying shrubs and train tracks in the foreground.  The center mountain is technically called Grand Teton.  Is that snow in July?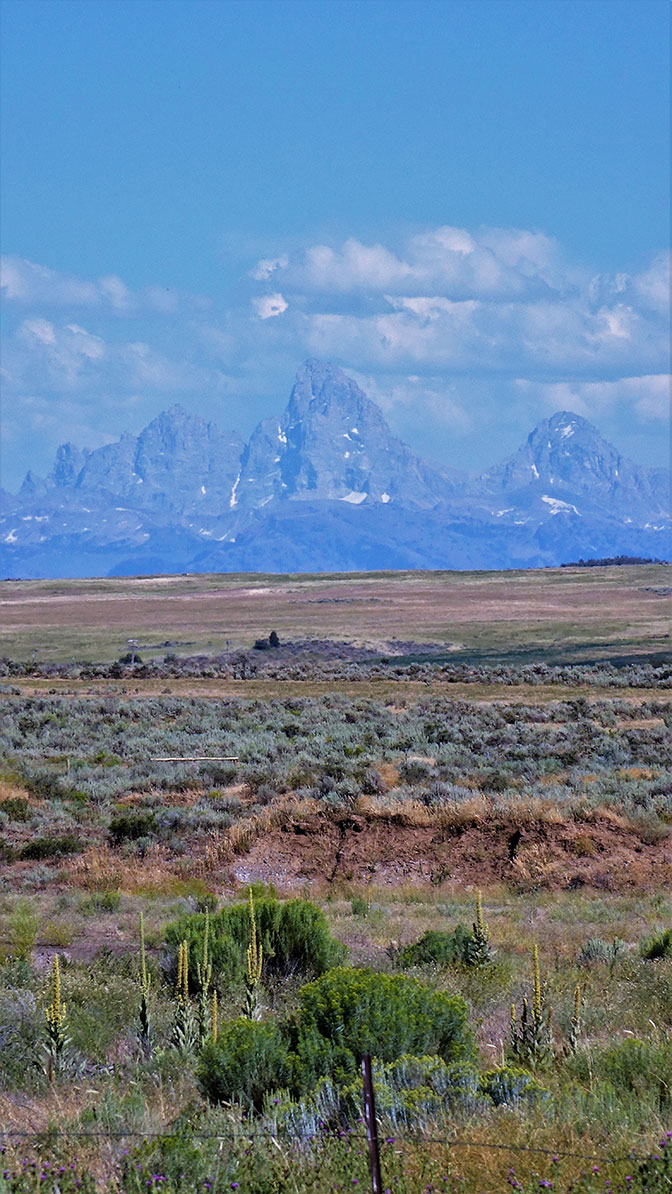 Choo choo.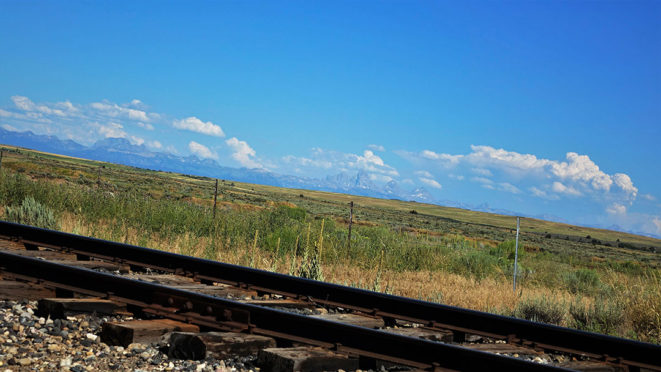 Here's a bit of a landscape photo.  I love how the sky seems to go on forever in the West.  We've enjoyed our previous trips to places like the Painted Desert, Route 66 (stayed in a teepee), Grand Canyon, Yosemite, Sequoia, Zion and Bryce Canyon (real Big Thunder Mountain).  Its very relaxing to take in views of nature and feel overwhelmed by the sense how how big our planet and universe truly is.

We are renting a cabin on the north side of Island Park, Idaho.  My kids thought we were staying in Wyoming the whole time, so it was funny explaining how we will travel through 3 states each day in about 20 minutes.  After dropping our gear at the cabin we went into West Yellowstone for dinner and to go grocery shopping.
We decided to eat at a local Barbecue restaurant.  The BBQ was delicious, but the sauce was a tad spicy for some of my family.  Zantac, I'm yours!  We followed it up with some local "homemade" ice cream.  My kids really enjoyed the Huckleberry flavors and I went for Rocky Road and Mint Chip.  We walked around the small town enjoying some of the local stores.   Debbie loved the moose.  There's many little posing statues like this in front of the stores.  We all stopped for crazy poses.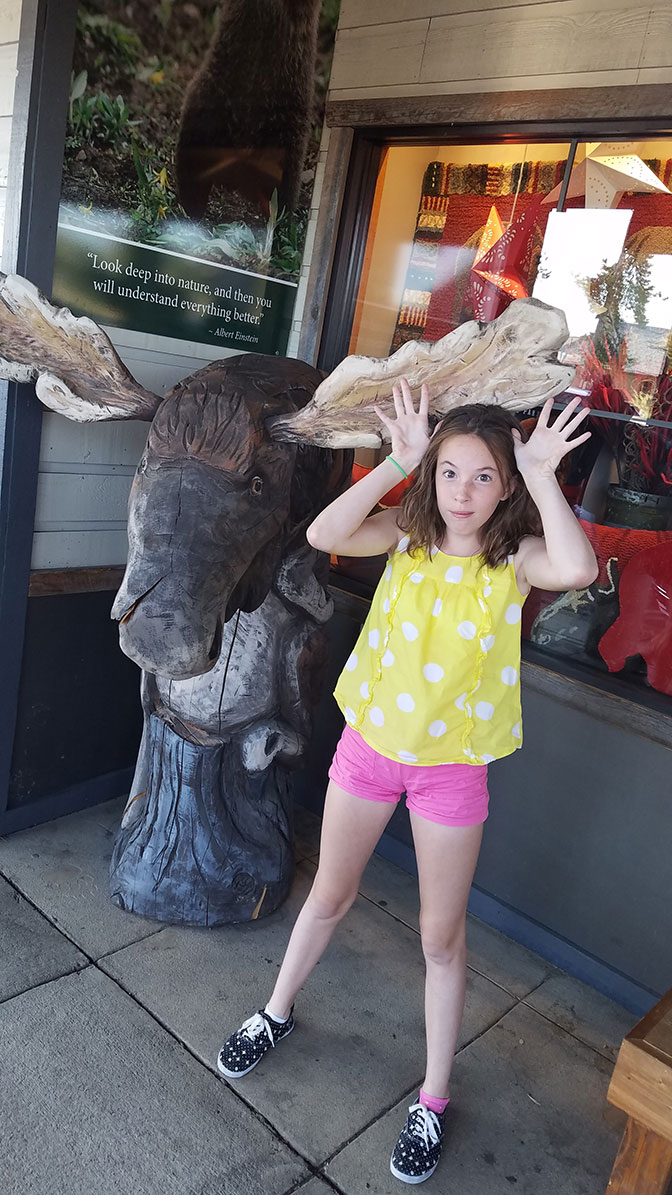 There's no big box stores like Walmart or Target.  It's mostly local establishments with a couple of local markets.  We picked one and went in to find a large Asian contingent had bought out about half the store.  We ventured on to the other store to complete our purchases.
Our cabin has no air conditioning, so it was a bit warm when we first entered.  We slept with the windows open and the cool night air flowed in.  It was relaxing.  We can hear some birds in the trees, but we're kind of close to the main road, so there's a good bit of traffic noise.  The place we are staying is called Huckleberry Escape if you want to look it up some time.  I'll present much better photos than their's later.
Well, we are off to Yellowstone for the day!