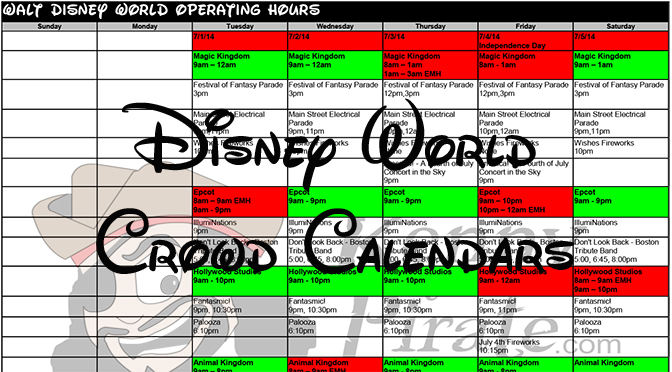 Disney World has adjusted the park hours for late July, August, September and some of December and added some Star Wars Fireworks times.  Here's the details:
July 31 
Magic Kingdom extended park hours to 11pm and added a second Main Street Electrical Parade at 11pm
July 31 through August 27 
Park hours for the Blizzard Beach and Typhoon Lagoon were extended
September 3
Magic Kingdom was extended to open at 8am and close at 1am.  No additional Main Street Electrical Parades added at this time.
September 6 through 24 
Hollywood Studios added park hours and Star Wars – A Galactic Spectacular Fireworks were added nightly.  You may notice that many dates from August onward have Fantasmic! beginning 15 minutes before the fireworks.  It would be impossible to view them both in the same evening with this type of overlap.
December 23 through 29
Magic Kingdom extended park hours, but still hasn't added any Wishes fireworks or Main Street Electrical Parades for Christmas break season.  I'm sure all the fireworks and parade times will be added at a later date.
Anytime you see park hours extended, you'll also find additional Fastpass+ available.  If you were searching for a Fastpass+ for one one of these parks on these dates, try again now and see what you can find.