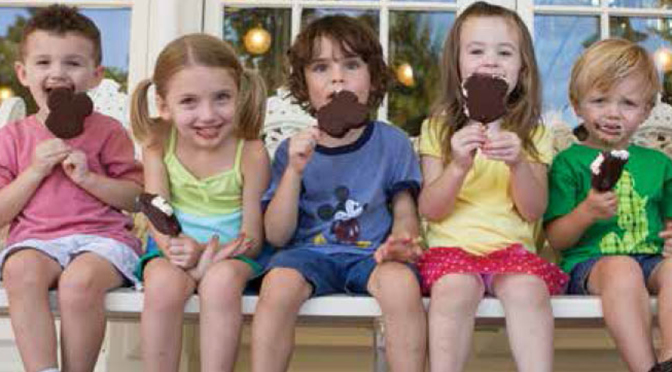 Details have been officially released by Disney on the 2017 Walt Disney World Disney Dining Plan Quick Service Dining Plan and Deluxe Dining Plans.  Many things have remained the same, but a couple of key changes occurred that I'll detail in this post.
What will a Quick Service Meal consist of for 2017?
In 2016 the regular Disney Dining Plan called for the following as a Quick Service Meal:
1 Entree
1 non-alcoholic drink
1 Dessert
There was no flexibility in the dessert option and many guests found that the amount of food was a bit of overload in a single meal.  Guests asked if Disney could make some adjustments, so the 2017 Quick Service Meal will consist of:
1 Entree
1 non-alcoholic drink
But doesn't that mean I'm losing something?  No, because Disney is adding a second snack to the Disney Dining Plan.  For 2017 you'll receive (1) Quick Service Meal, (1) Table Service Meal and (2) Snacks that can be used anytime.  If you wish to use the snack as a dessert during your Quick Service Meal, you are more than welcome to do so, or you can save it for something later at any location that provides a DDP snack.
Here's what you'll receive with each plan per night of stay(not based on days on your ticket) at a Walt Disney World resort:
2017 Quick Service Dining Plan
(2) Counter Service Meals – Entree and non-alcoholic drink
(2) Snacks
(1) Refillable resort mug per person
Note:  This is essentially a loss of one dessert or snack as the 2016 version is Two meals with dessert and One snack, so that's 3 dessert options.  2017 will only allow 2 dessert / snack options!
2017 Disney Dining Plan
(1) Counter Service Meal – Entree and non-alcoholic drink
(1) Table Service Meal – Entree, Dessert and non-alcoholic drink or full buffet meal
(2) Snacks
(1) Refillable resort mug per person
Note:  A regular Disney Dining Plan Table Service meal consists of Entree, Dessert and non-alcoholic drink.  There is no change from 2016
2017 Deluxe Disney Dining Plan
(3) Meals of your choice – Counter Service or Table Service (better value with Table Service
(2) Snacks per day
(1) Refillable resort mug per person
When using the Deluxe Dining Plan your Table Service meal will consist of:
Appetizer • Entrée • Dessert • Non-Alcoholic Beverage – or – • One (1) Full Buffet** or Family-Style Meal
Information on Gratuities for Table Service Meals, Dinner Shows and In-Room Dining
Gratuities are not included except at Dinner Shows, Private In-Room Dining and Cinderella's Royal Table.
An additional form of payment is needed if you add gratuity and have not provided a credit card at check-in to charge incidentals and other expenses to your room.
An 18% gratuity will automatically be added to your bill for parties of six or more.
An automatic gratuity charge may also be added to your bill for certain items you order that are not included in the Disney Deluxe Dining Plan (e.g., alcoholic beverages).
Quick Service Meal Note:
Quick Service Meals aren't separated by child or adult meals, just a total number pooled by the group.
Rapid Refill Resort Mug Note:
Your Rapid Refill Resort Mug may be used frequently at your home resort or any Walt Disney World resort, but cannot be used for free refills in the theme parks, water parks or Disney Springs.  The water parks do sell a refillable mug for use in the water parks only.  The theme parks do NOT sell a refillable mug.  However, if you purchase a drink at the Electric Umbrella in Epcot, Restaurantosaurus in Animal Kingdom or  Backlot Express in Hollywood Studios, you receive free refills on your drink!
Snacks that are NOT included on your Dining Plans:
Certain items are not included in any Disney dining plan such as:
Alcoholic beverages
Items that are more than a single serving (such as a box of doughnuts or a jar of peanut butter)
Items (such as popcorn or drinks) that are served in a souvenir container
Items sold from recreational rental counters
Items considered to be merchandise (such as bottle toppers, glow cubes and bottle straps)
Special dining events offered at certain Table-Service locations
How to use your Dining Plan
Guests ages 3–9 must order from a children's menu where available.
1. Present your valid Disney Resort ID (either a MagicBand or card) to the server or cashier
2. Specify the number of meals or snacks being redeemed
3. That's it! Enjoy! When dining with another party who is also using their MagicBand or card to redeem their meals, please notify the server which meals should be redeemed on each valid Disney Resort ID.
How many credits does it cost for Character Meals?
All Character Meals are 1 Table Service dining credit except for Cinderella's Royal Table, and Mickey's Backyard Barbecue which are 2 credits!
Additional additions and changes to restaurants often occur as 2017 draws closer!
(All the following images are copyright Disney, used for informational purposes only)
Get all the latest KennythePirate Disney news and planning advice in your inbox!