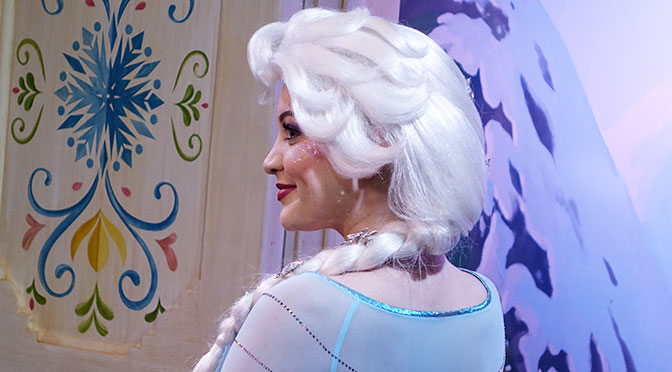 This morning the new Royal Sommerhus for Anna and Elsa began soft openings!  I was among the first to enter the beautiful new meet and greet area.  Here's a full inside look at their new meet and greet in Epcot.
As you enter the queue, you'll see this signage and a wait time board to the right.  Of course, everyone was running to the new version of Soarin' so there was no wait this morning.  Still isn't at 9:45am.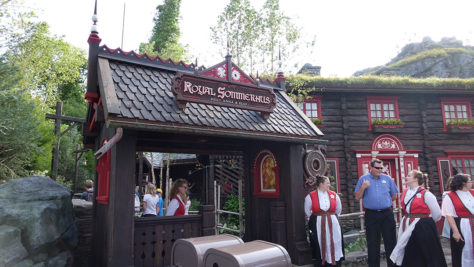 A short path leads the the Summerhus.  Before we get started, there is NO Fastpass.  This is standby only, but Elsa uses a little magic to help reduce the waits.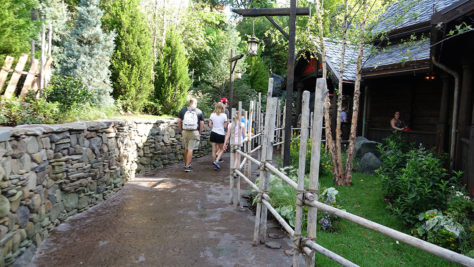 Nice filagree work greets you with the authentic Norweigan / Arendelle look.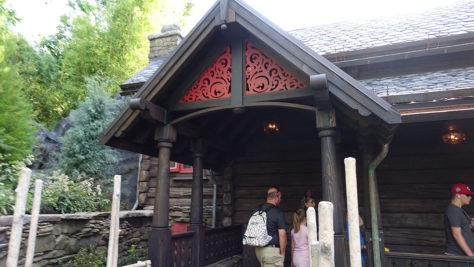 Snow shoes anyone?  You'll need those in July in Florida.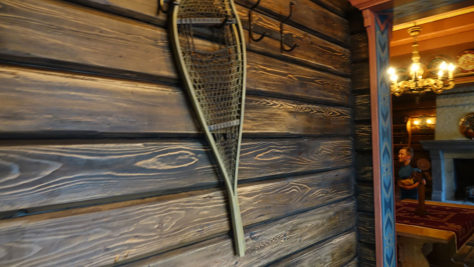 The first part of the entrance offers a nice hearth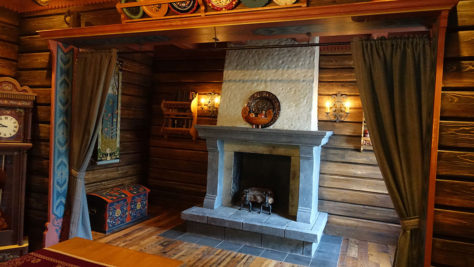 A wooden flower and grandfather clock with a detailed staircase are in the same area.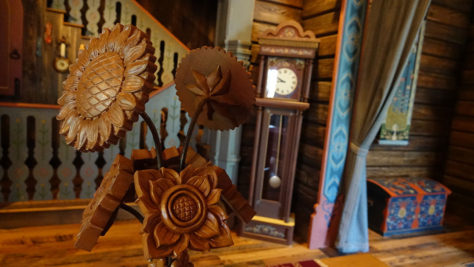 There are many beautiful tapestries within the queue line including this one that nods to Cinderella.
You can't climb the winding staircase, but it's lovely to look at.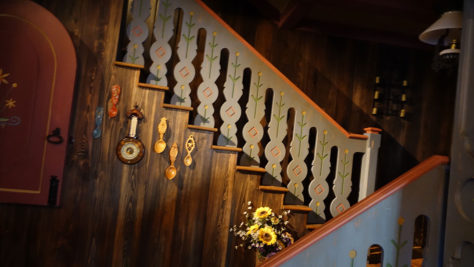 Here's the tribute to the trolls that used to be featured in the Maelstrom attraction.  Back, back, over the falls!
You'll see this type of painted detail on all the doors and even on the ceilings.  I feel for the people who laid on their backs to paint the ceilings.
The next room includes a sitting area, another hearth and several bookcases.  Inside the bookcases are toys from Anna's childhood.  Anna would tell you she's still a bit of a kid though.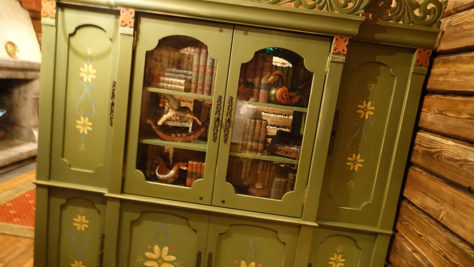 Another authentic looking European tapestry.
Here's the sitting area with more books.  They are going to have a hard time keeping Belle out of this place and in the Akershus meal.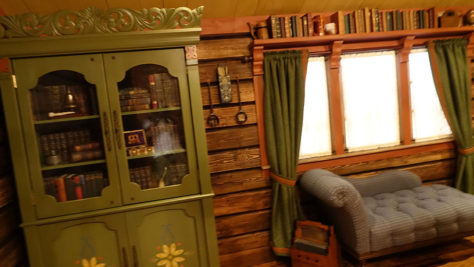 Beautiful stone hearth.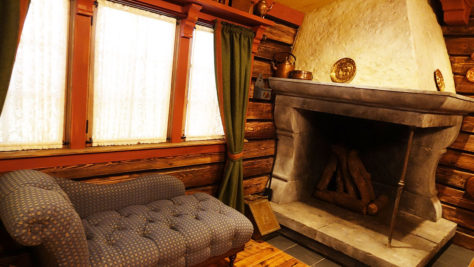 My oldest will love this feature on the ceiling.  Actual hand painted violins!


You're almost at the meet when you reach this part of the bookshelf room.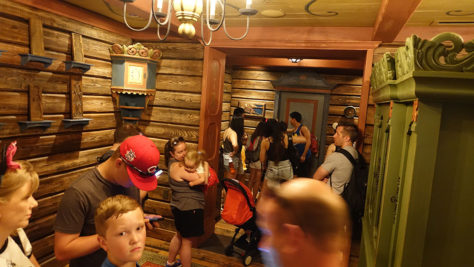 The almost final holding room offers a norweigan sailing ship and fish tapestry.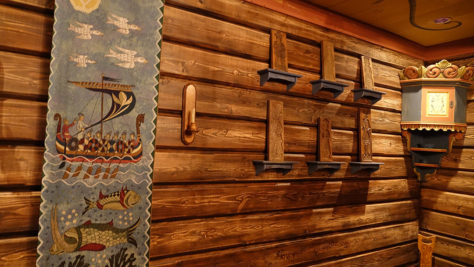 A few more books and toys.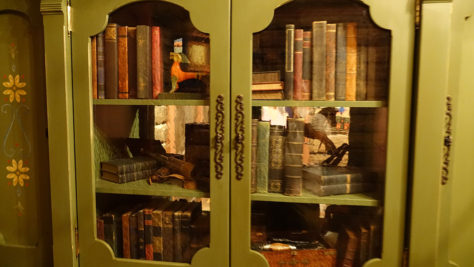 Chess anyone?  Bring your own pieces though.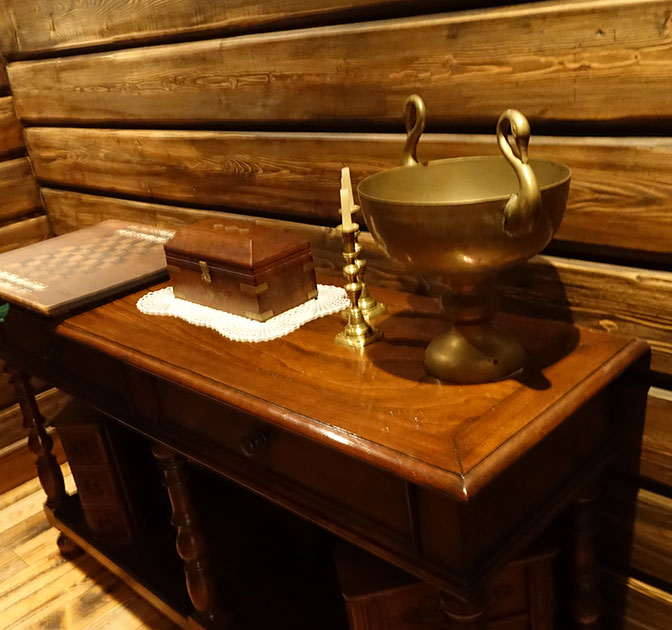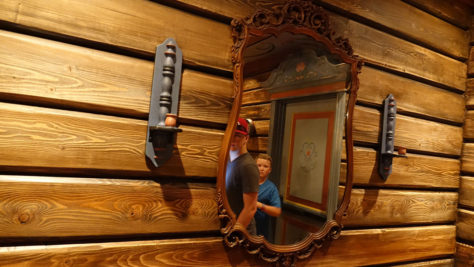 After this room, you're held briefly in a nondescript room with multiple hand painted doors.  The magic is created behind the doors ;)
Anna and Elsa meet in the same room, but separate photos.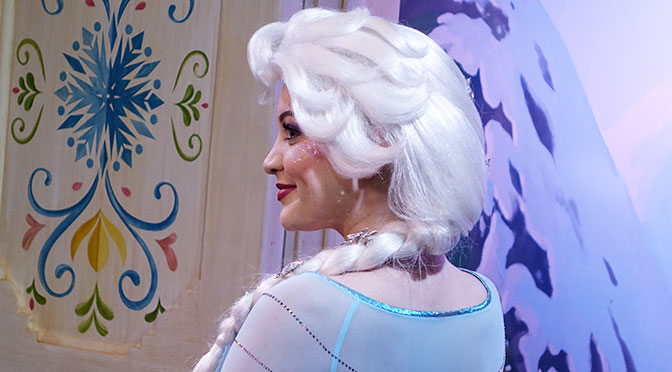 Queen Elsa was so happy to show off her Sommerhus.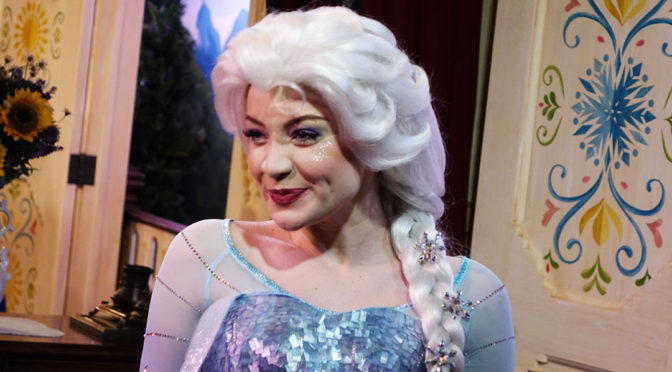 Between the ladies is table with some accouterments and flowers.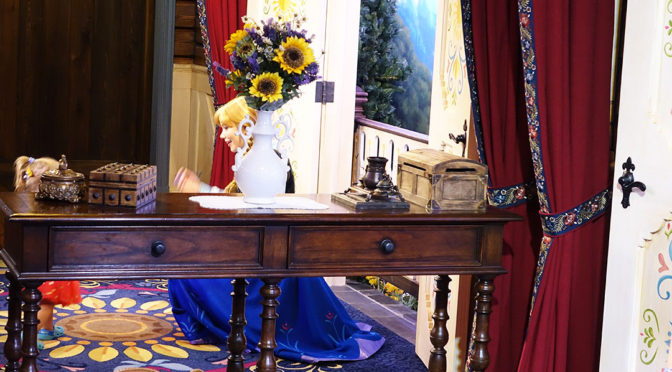 Elsa has a nice view of her ice castle in the distance.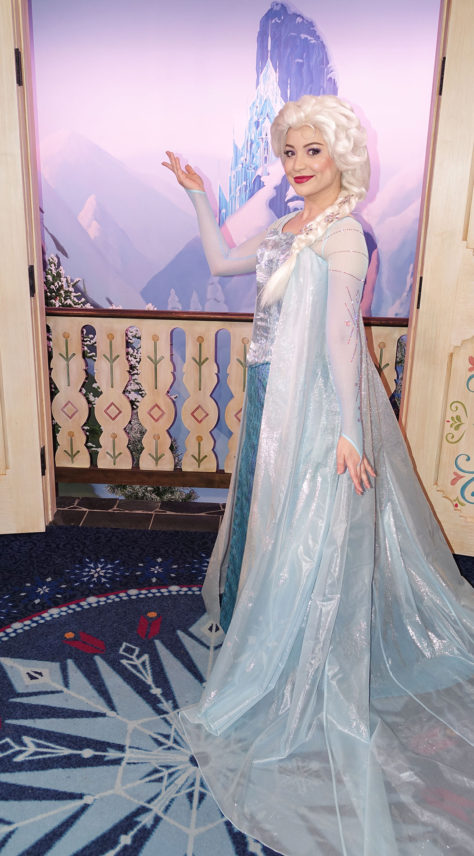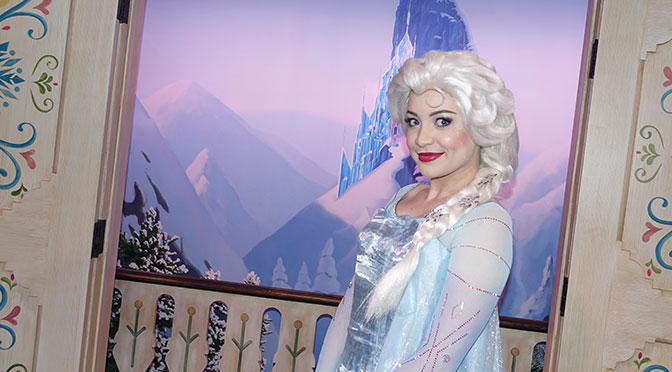 Look, I didn't wear a t-shirt today for the special occasion!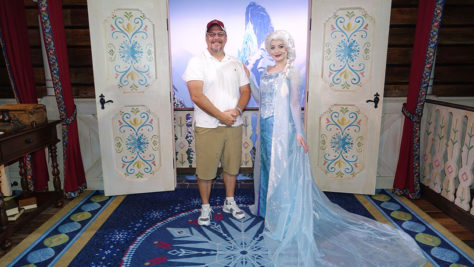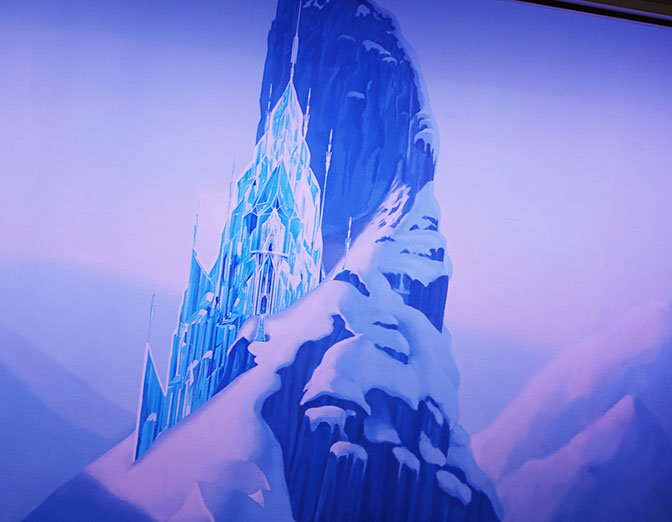 Anna then meets you with a view of Arendelle's harbor area.  It's a really well done backdrop and there's authentic music playing throughout the Sommerhus.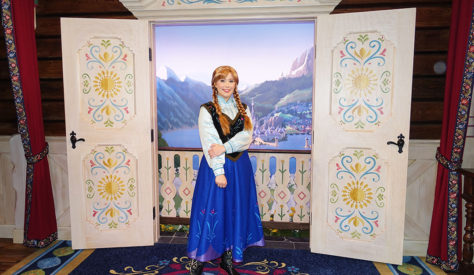 Anna said she has everything down to be a full Princess, except dancing.  We talked about how each of us are basically just "swayers."  We just sway back and forth so we don't step on feet or break anything.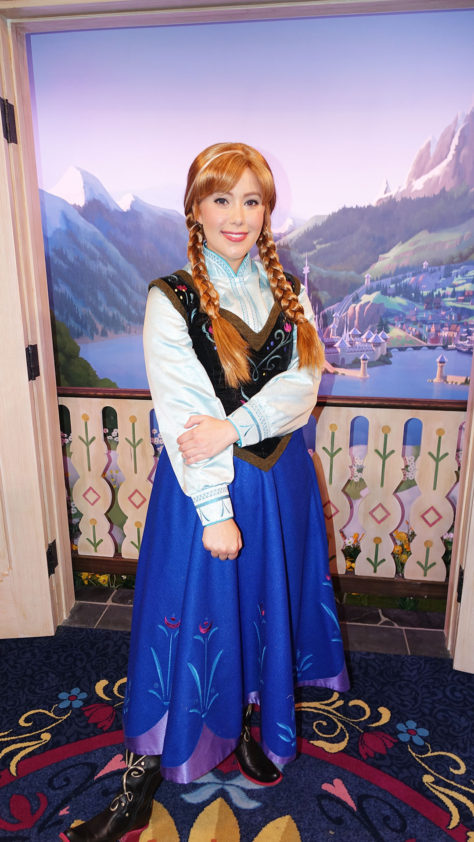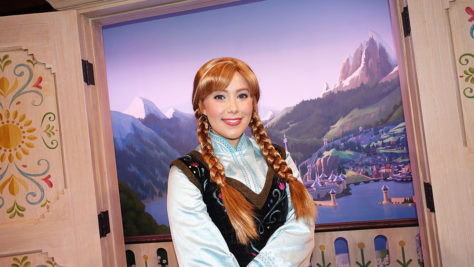 Great job to the Imagineers, designers and craftsmen!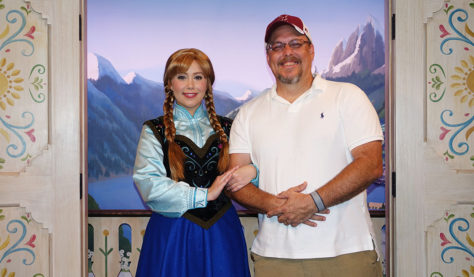 As I stated the meet does NOT offer Fastpass.  I'd say since it's new to visit early in the day or late in the day.  It does offer Photopass and the ladies do sign autographs.
Are you planning a vacation? Reach out to our trusted travel agency sponsor Authorized Disney Vacation Planner
Mouse Class Travel
!