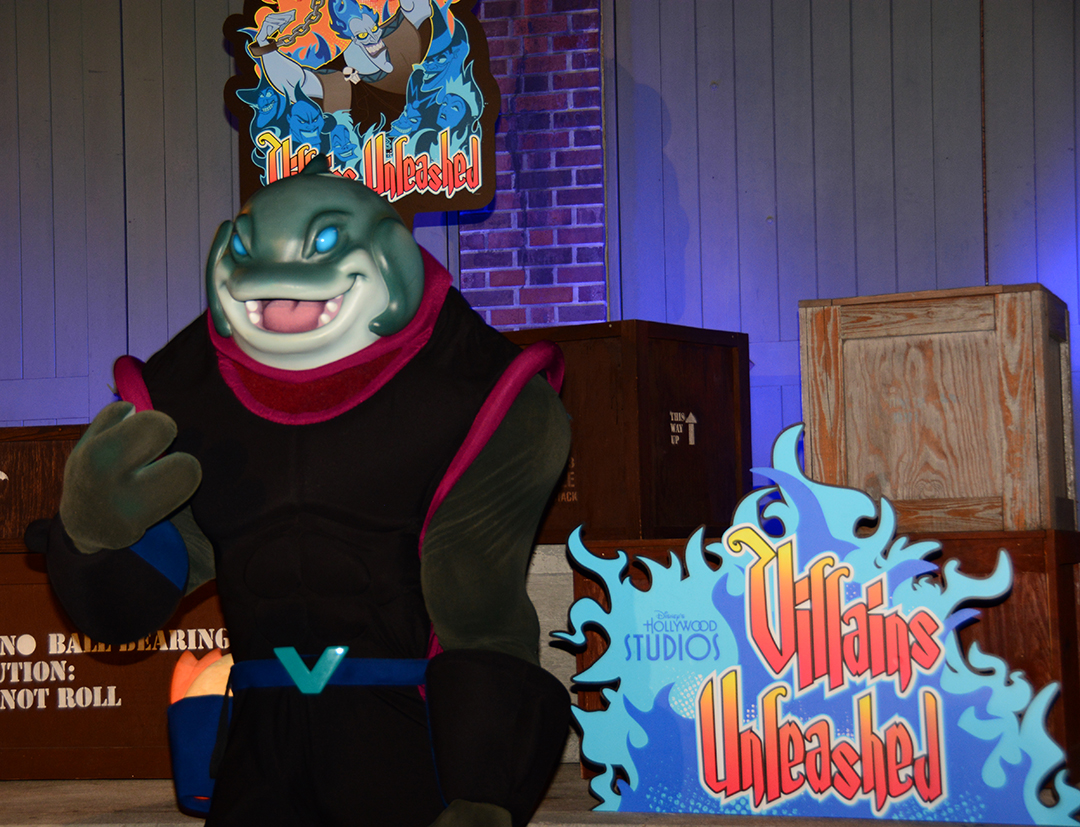 Back in August of 2014 Hollywood Studios offered a special, one-night paid event known as "Villains Unleashed."  For many in the Disney bloggers and family visitors, it was a horrible experience.  The event was faced with very long lines for many of the 50 villains in attendance.  Many went to see the one-night-only Oogie Boogie show, then felt they could hop in line for character meets, only to be disappointed by the long lines for the incredibly rare characters.  I recently found my old memory card from the night and here's some of how our experience differed from others and some photos of characters who are rare to meet at Walt Disney World:
Captain Barbossa was a top priority to us.  Many were lining up for Constantine the frog and live movie version Maleficent many hours before the event, but we chose Barbossa as we had never met him and I couldn't keep my status as pirate without the meet.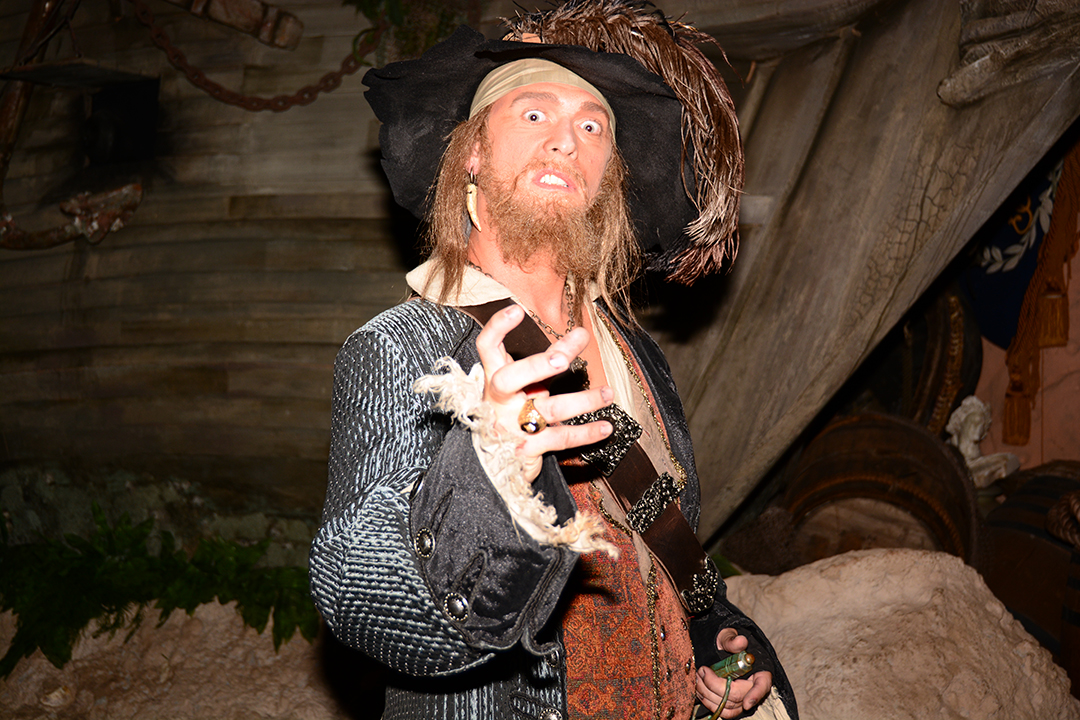 We lined about 90 minutes before the meet and party would begin in the area that used to be the Captain Sparrow experience.  Barbossa was awesome, as you would expect.  It's one of the few times all 5 of us get the experience the parks together too :)  7:17pm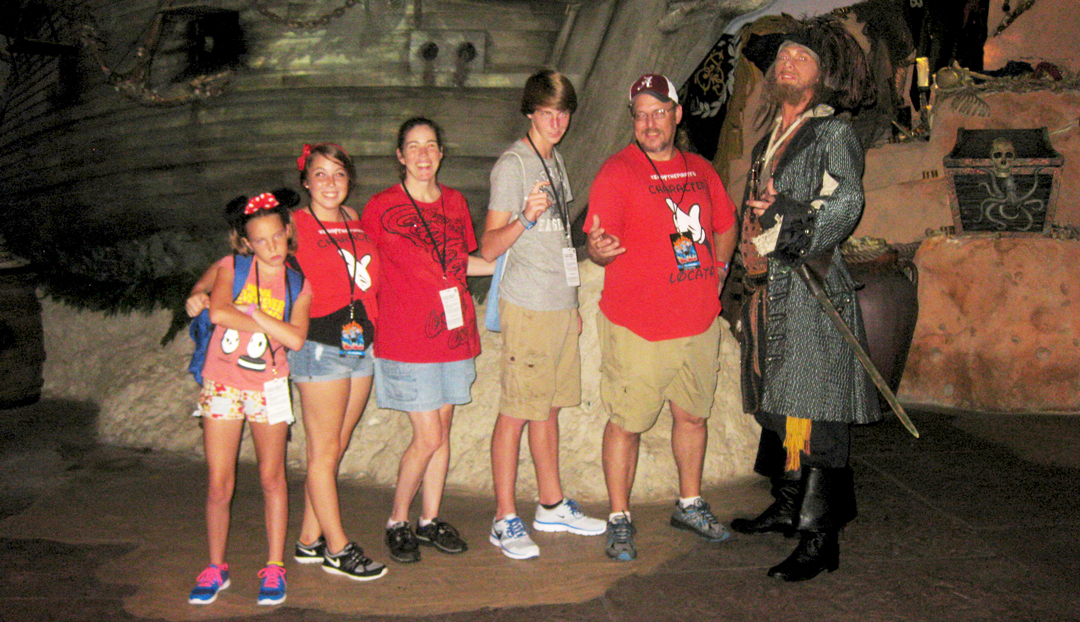 From there we made our way to meet the Old Hag / Witch from Snow White.  She was down Sunset Boulevard.  At that time, she was super rare, but would be added to the Mickey's Not So Scary Halloween lineup and isn't really difficult to meet there.  8:10pm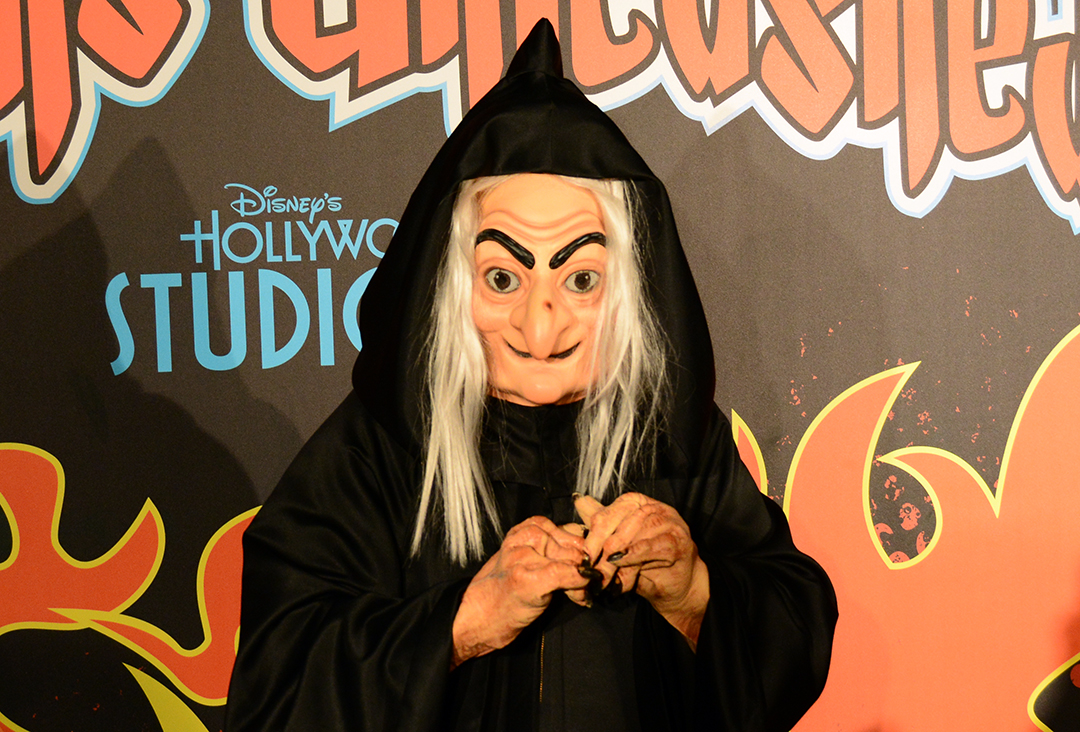 Jordyn was feeling really dejected about this time because we hoped to meet a ton of characters and were hoping for reasonable lines, but we quickly realized just how oversold this event was.  I told her we'll just outlast everyone.  I told her everyone would grow weary of long lines and leave and within the last 2 hours we'd meet several great characters.  Have a plan and don't give up hope!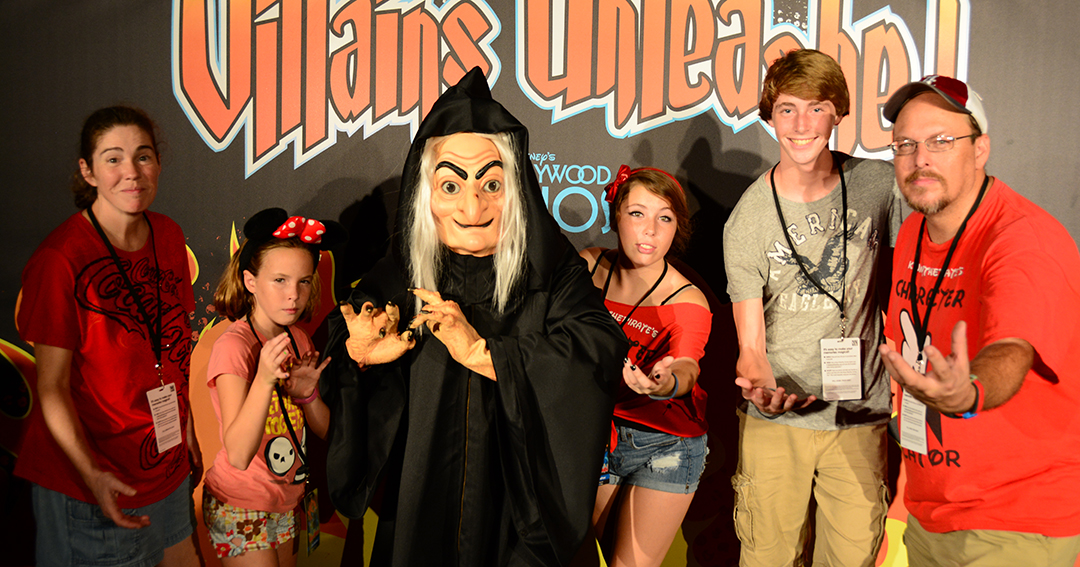 After that meet we did experience several really long lines for a couple of hours including meeting the Hyenas.  The Cast Member had some compassion on the groups in line and allowed people to meet the Brers and Hyenas without much of an issue.  Most people were going to just skip the Brers for the Hyenas, but she let people  meet both.  I relied upon a person behind us in line for our family photo and, needless to say, it was a blurry mess, so this is my only usable photo.
In the same line / area were the Hyenas which were a real treat for us as we had only seen them in the Boo To You parade. 9:05pm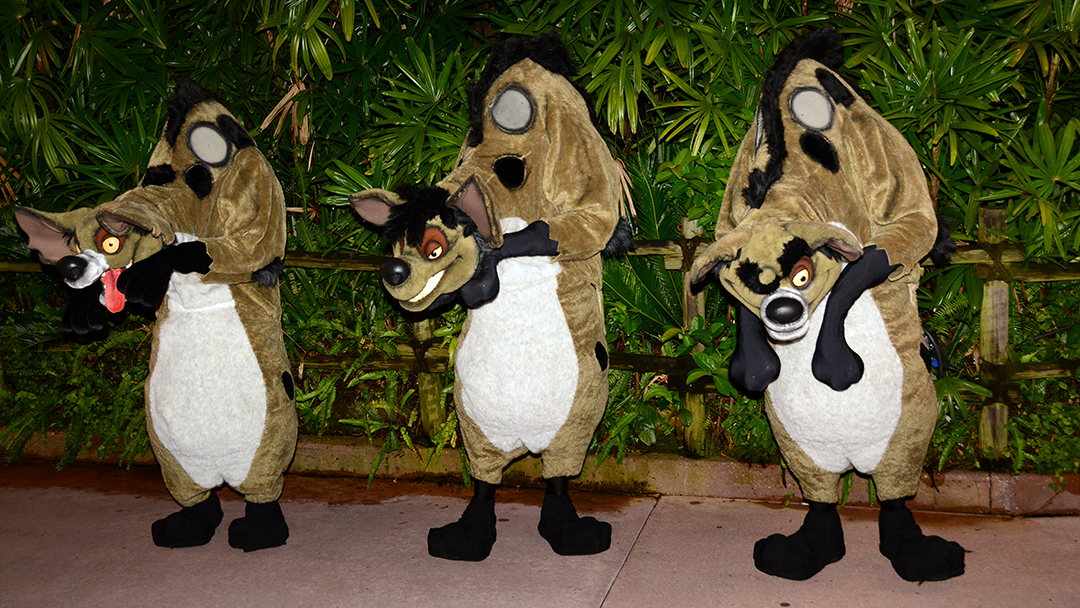 For us, the Hyenas were well worth the long lines that we experienced.  Ed is the best though.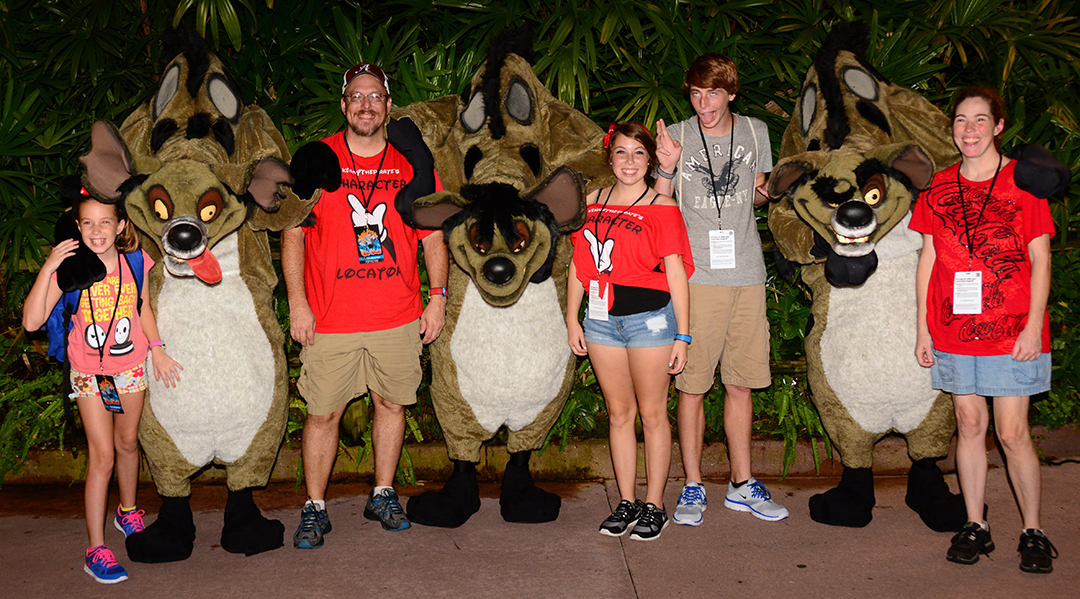 Another top priority for us was Emperor Palpatine and the Royal Guards.  We were surprised to find almost no line 10 minutes before their next set and were definitely willing to wait that.  9:40pm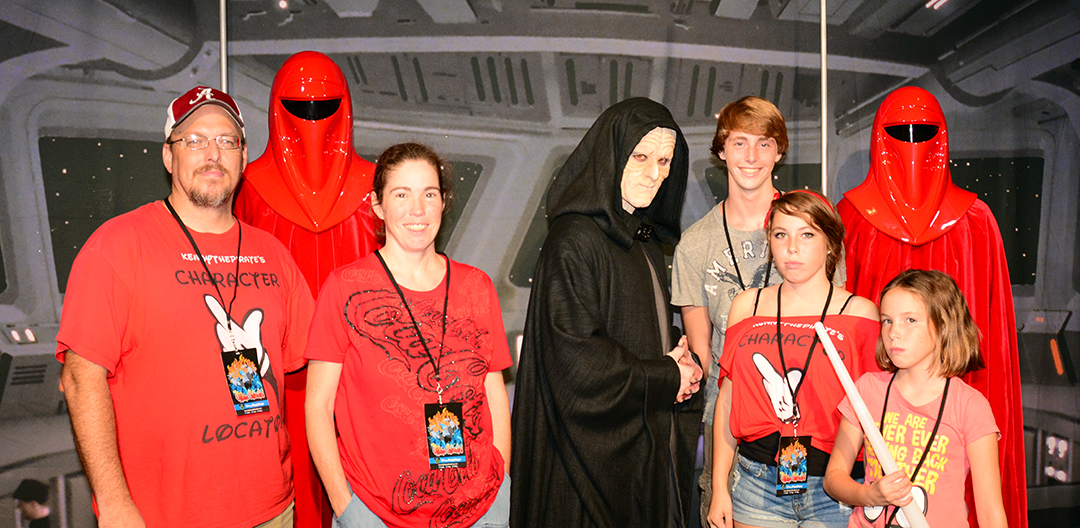 Looks like my family couldn't decide if we were supposed to be serious or smiling.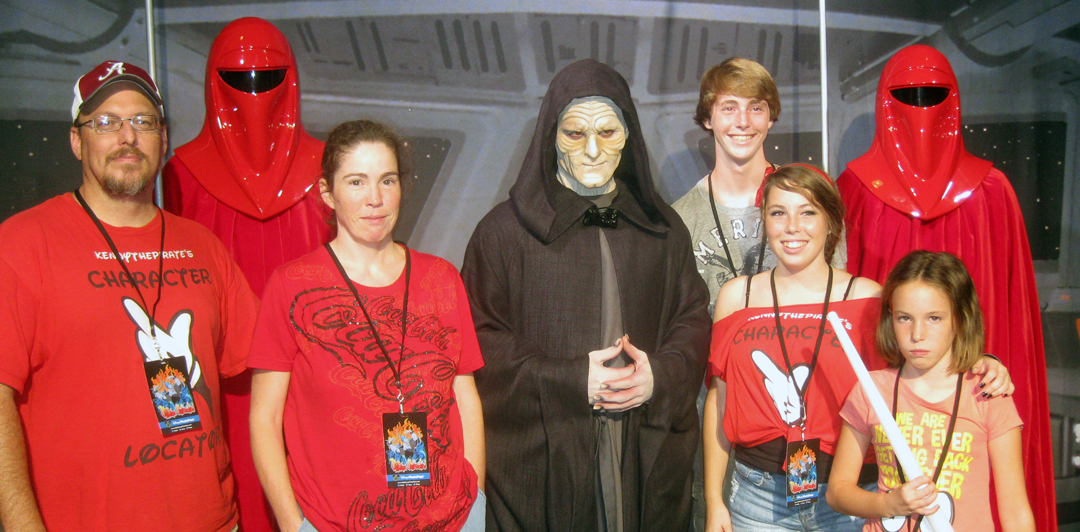 Next we got in line for Dr. Hamsterviel.  He was located on the old backlot area and rotated with Captain Gantu.  10:20pm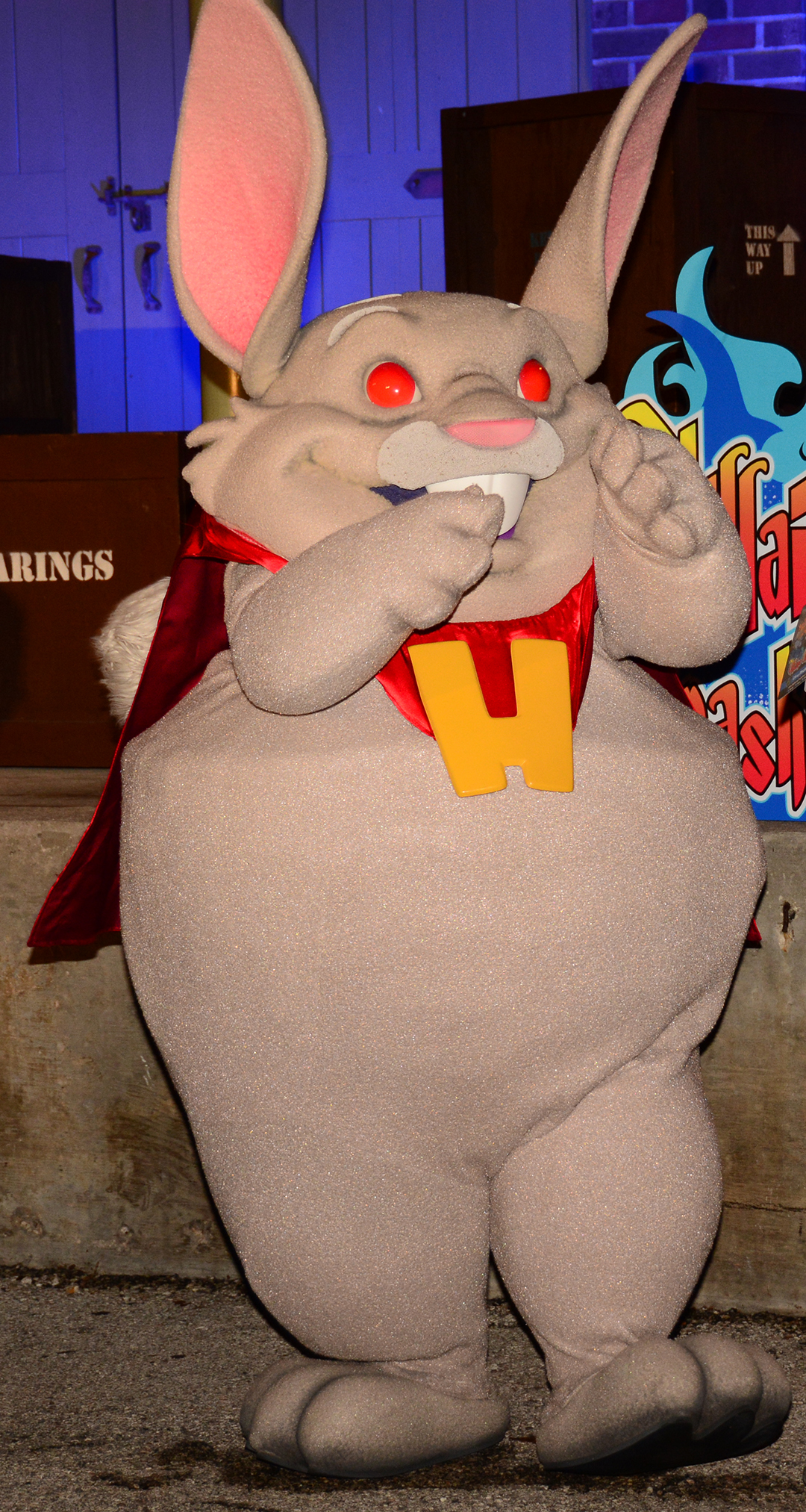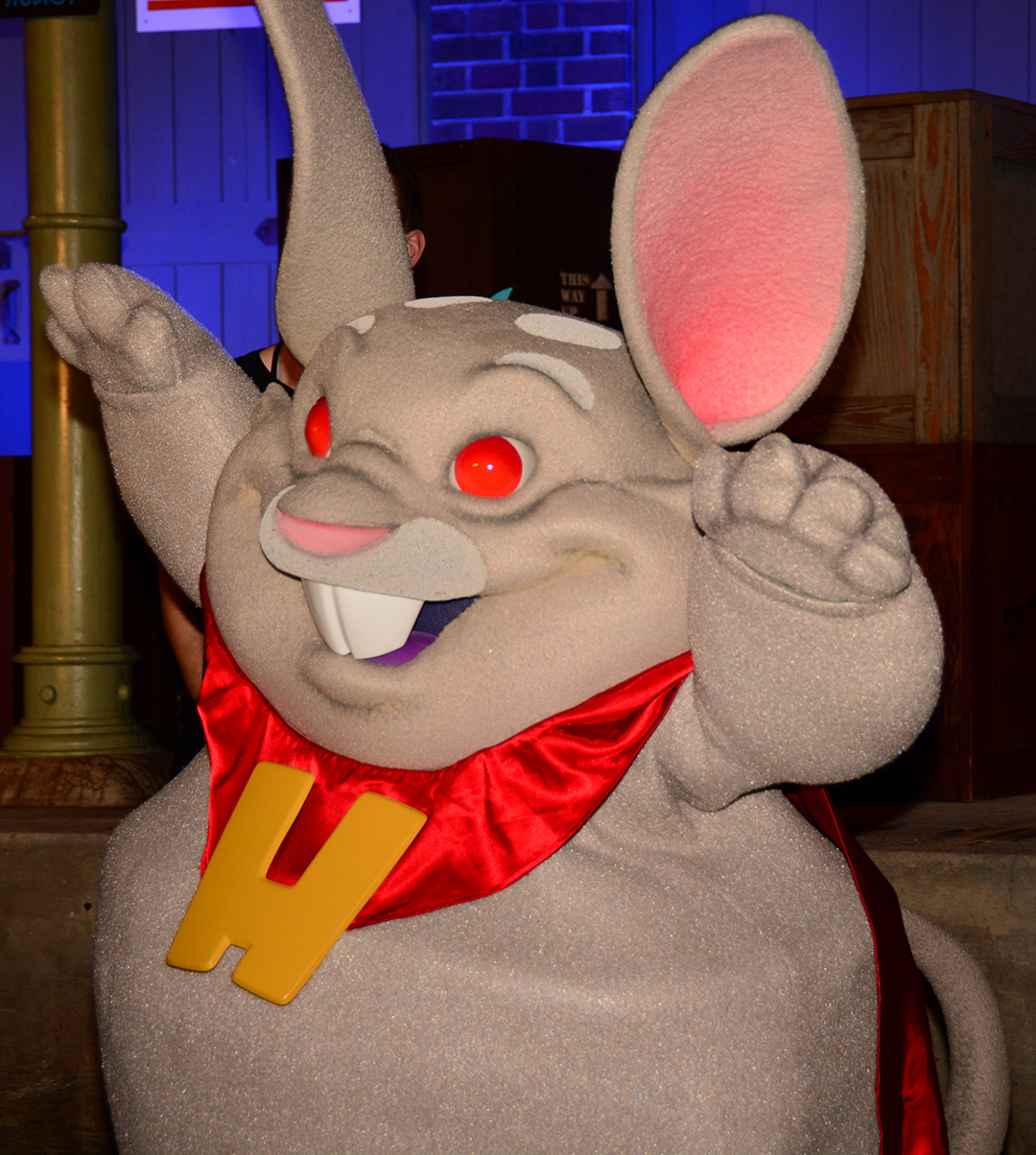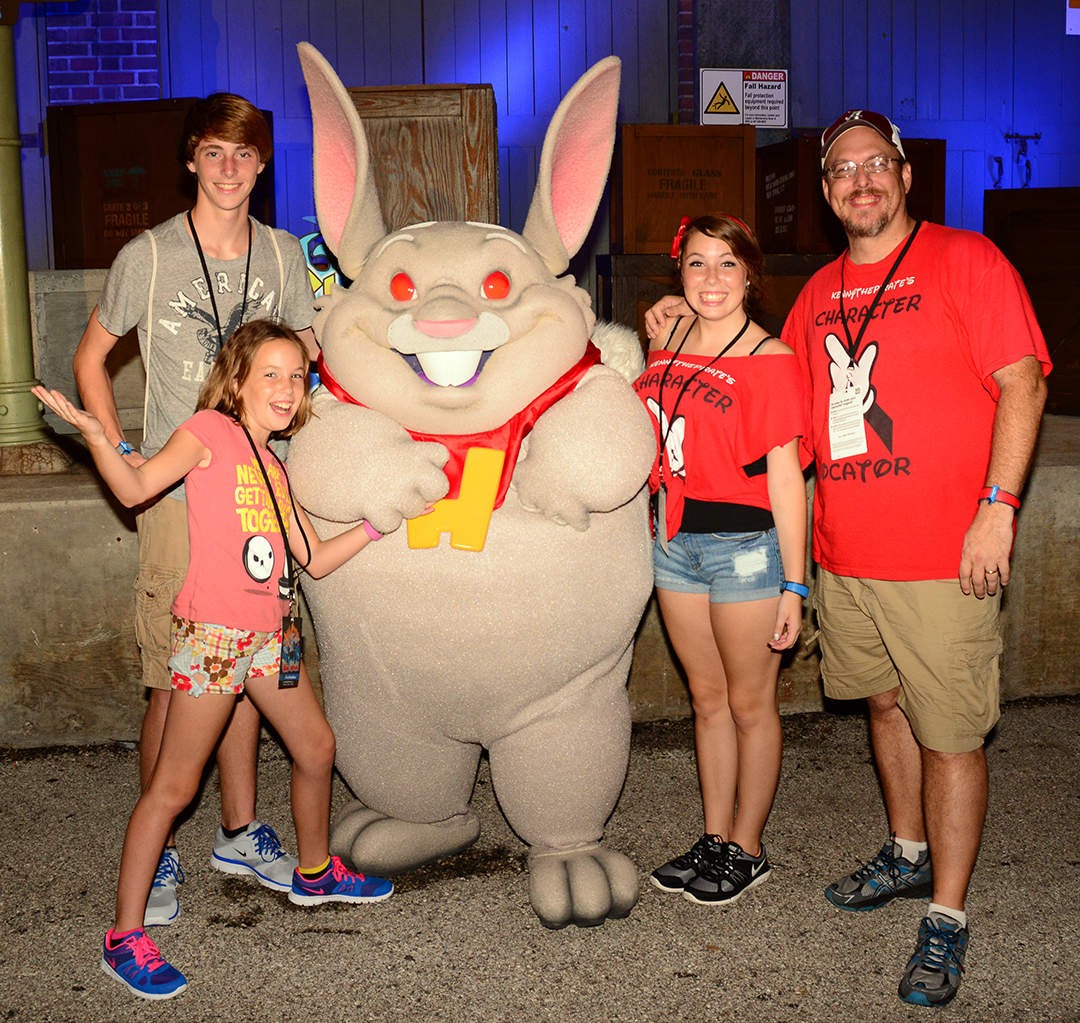 Captain Gantu would be our final regular, timed set meet and greet for the night at 10:47pm.  Meeting Gantu and Hamsterviel was a real highlight for Jordyn who was surprised by how many great characters we would end up meeting, but the night wasn't over yet!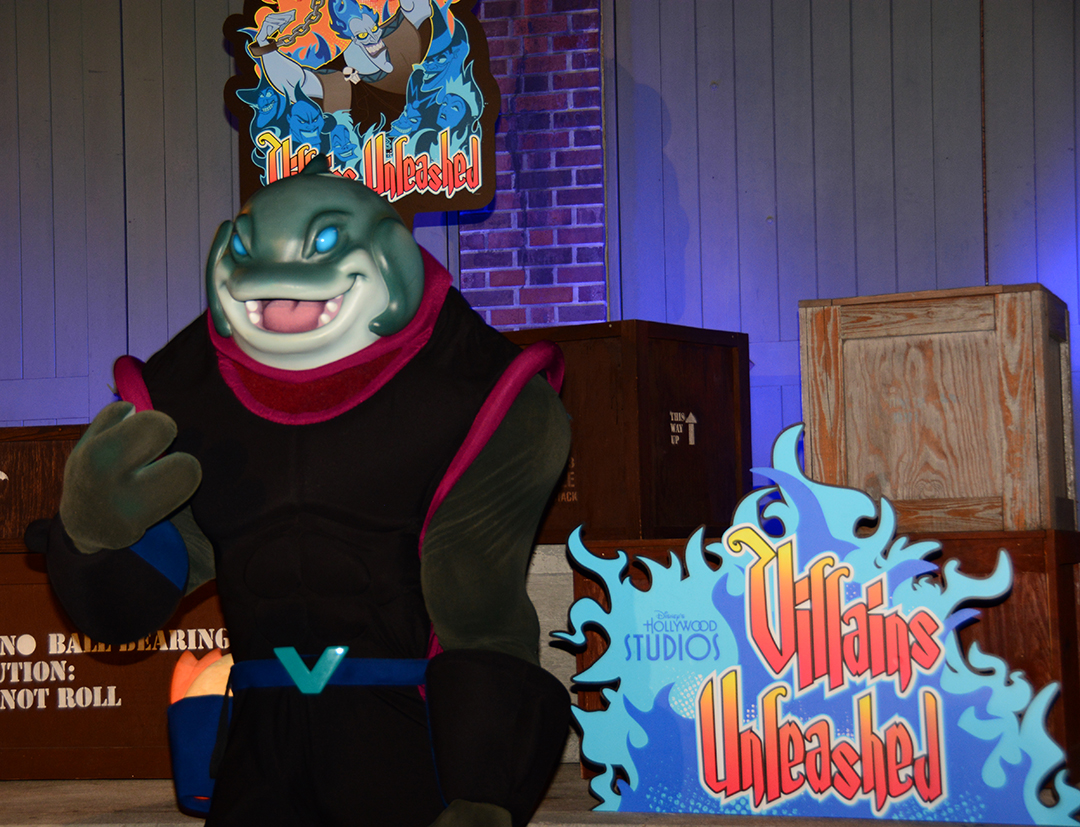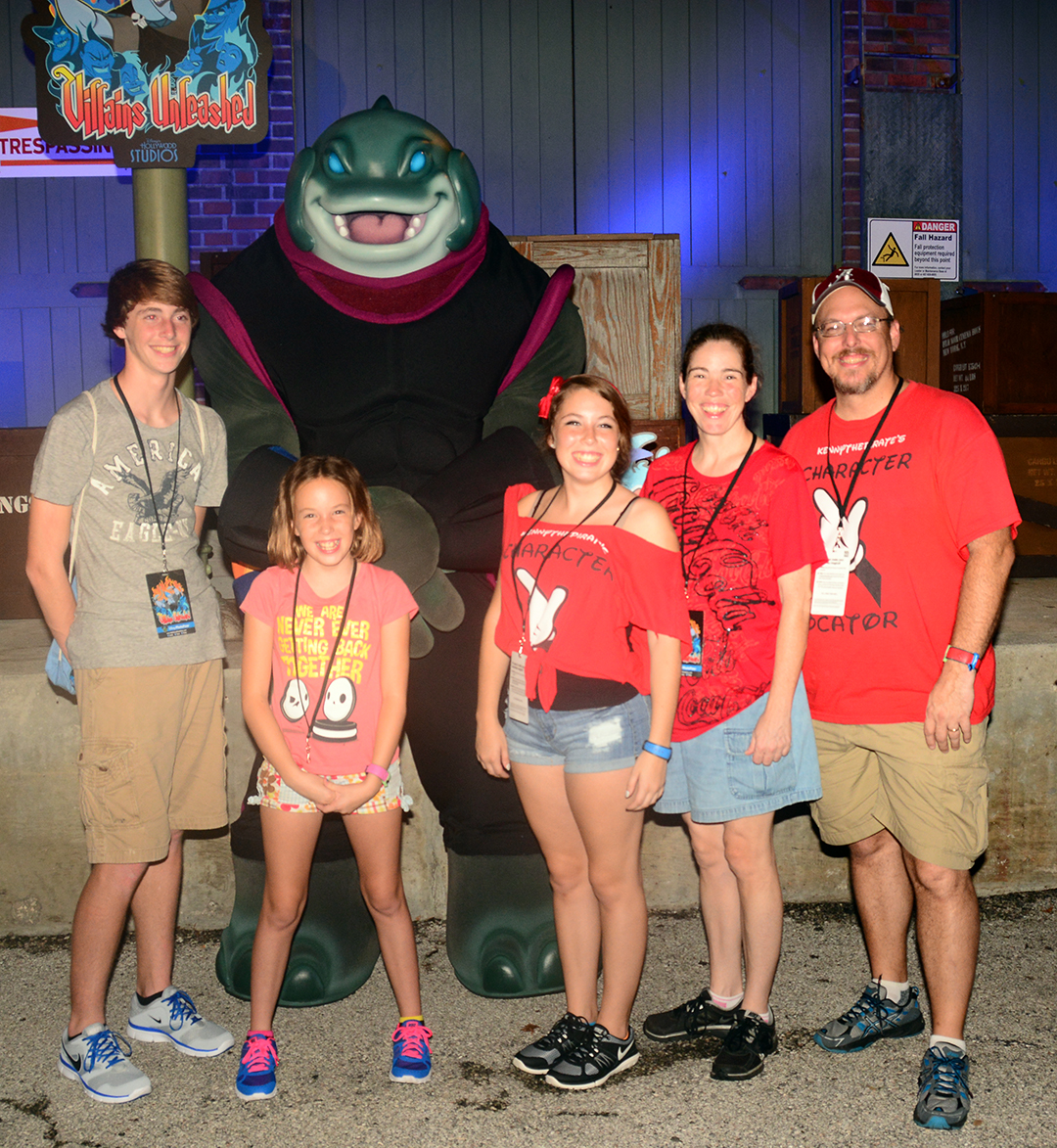 We saw a few people still in line for Constantine at the Muppets area after meeting Gantu and thought we'd see if we would get lucky.  It was an ALMOST meet.  Cast Member had to close the line 2 people before us due to the setup for the fireworks and the meet wouldn't reopen.  We only got to see him through the window.  At that point my wife, son and youngest daughter were ready to check out and go home.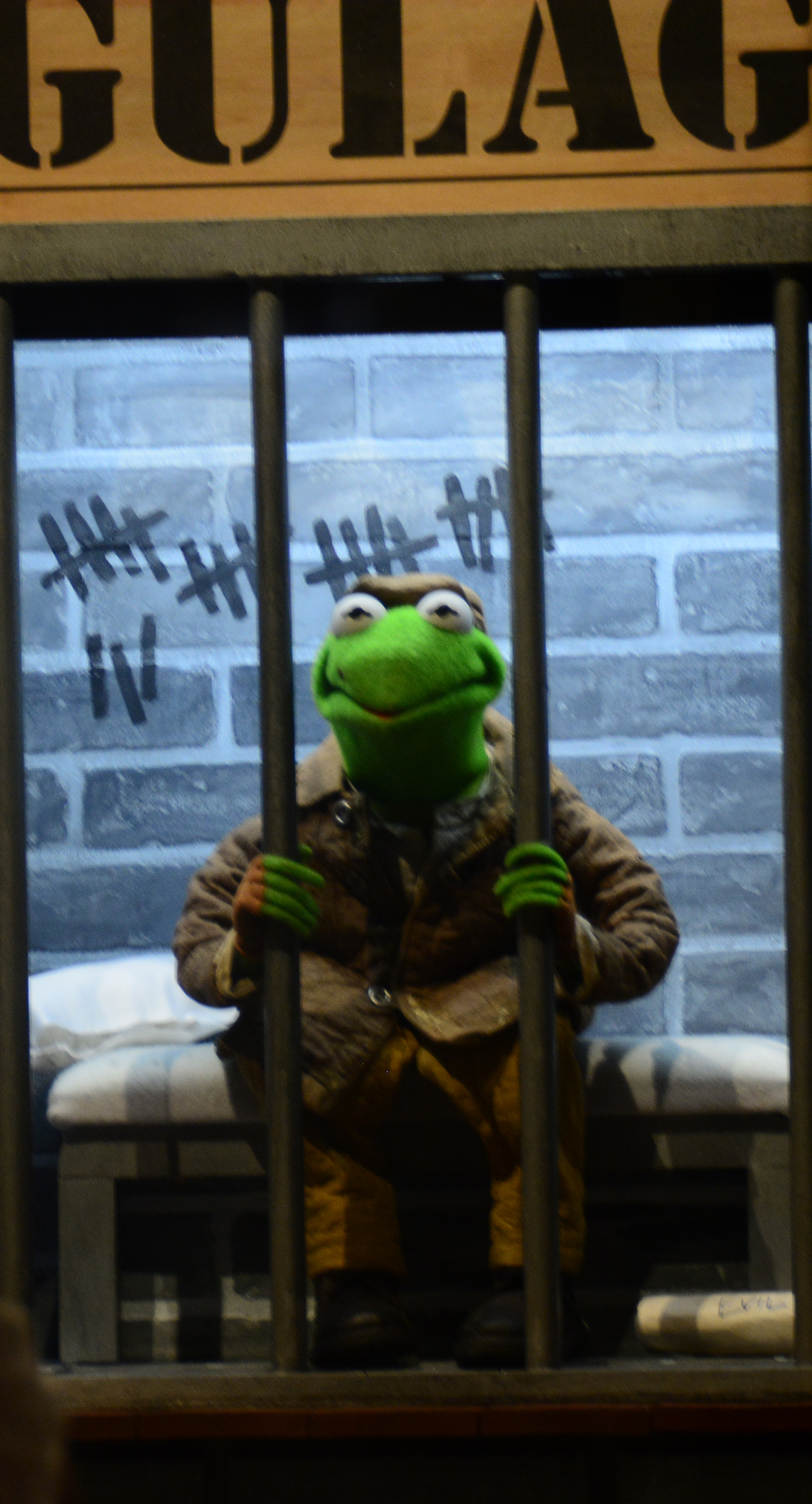 The Streets of America had a great deal of villain characters.  Some had established sets while others roamed the area.  Jordyn was excited to see Sheriff of Nottingham and Prince John roaming the area.  11:29pm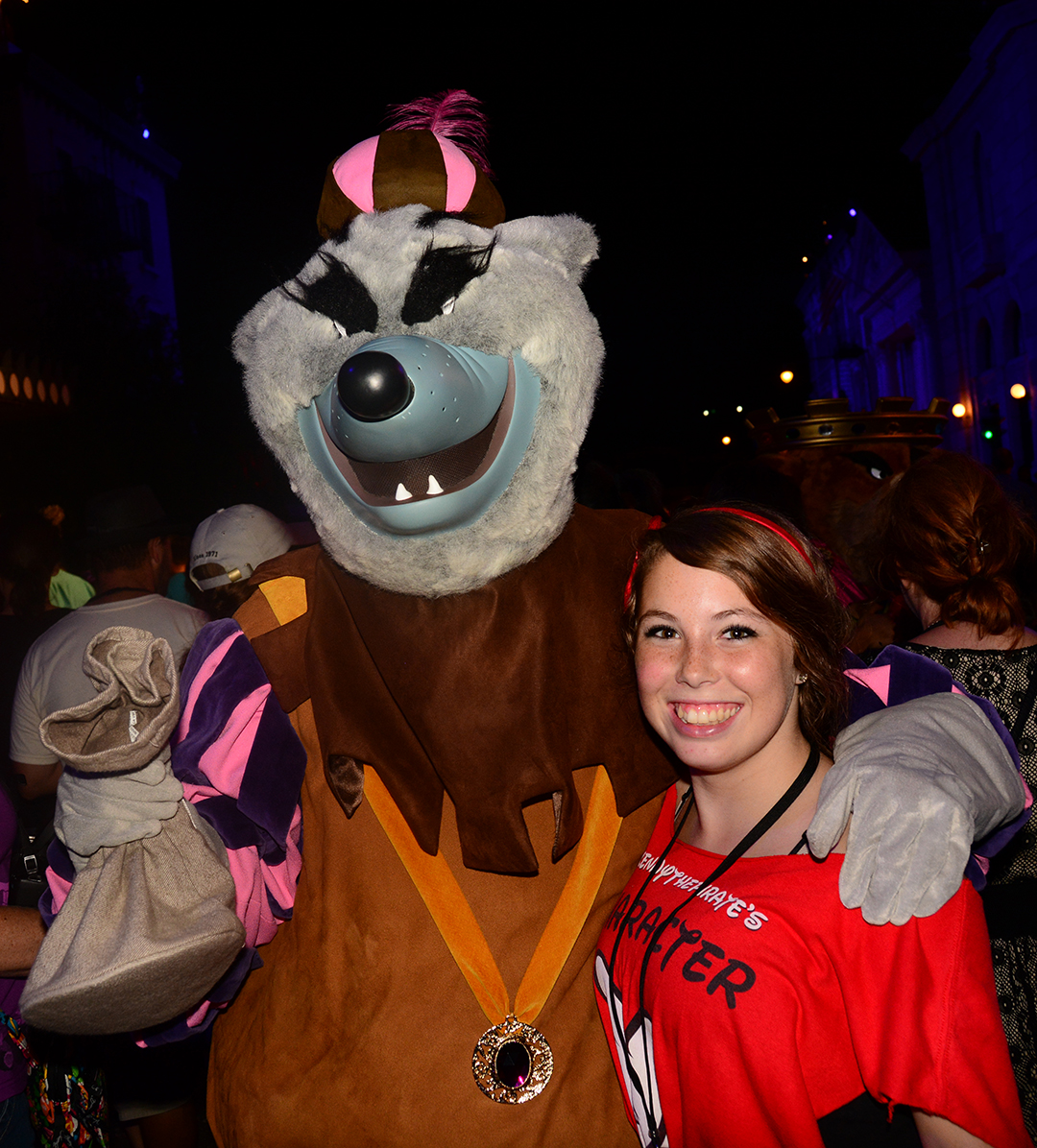 11:30pm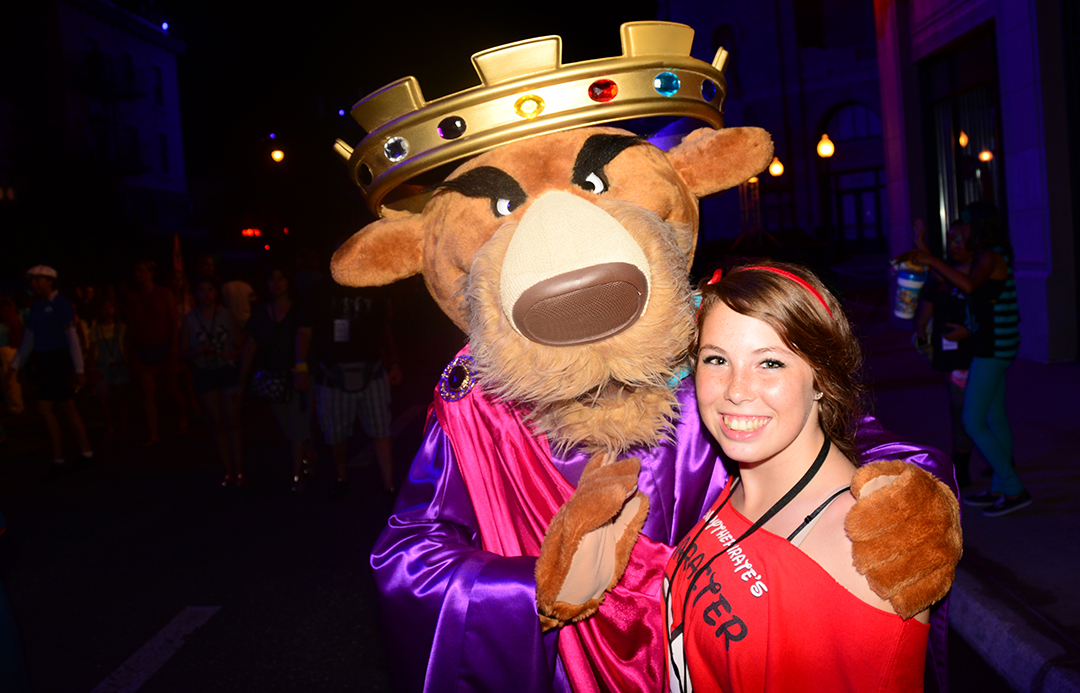 At 11:45pm we strolled into the Disney Jr stage area for the Guardians of the Galaxy Awesome Mix Tape Dance party.  We had been told through the night that Star-Lord and Gamora were only appearing on the stage to dance along, but by the time we arrived, very few people were still around, so they were willing to pose for a quick photo for each guest that was still around.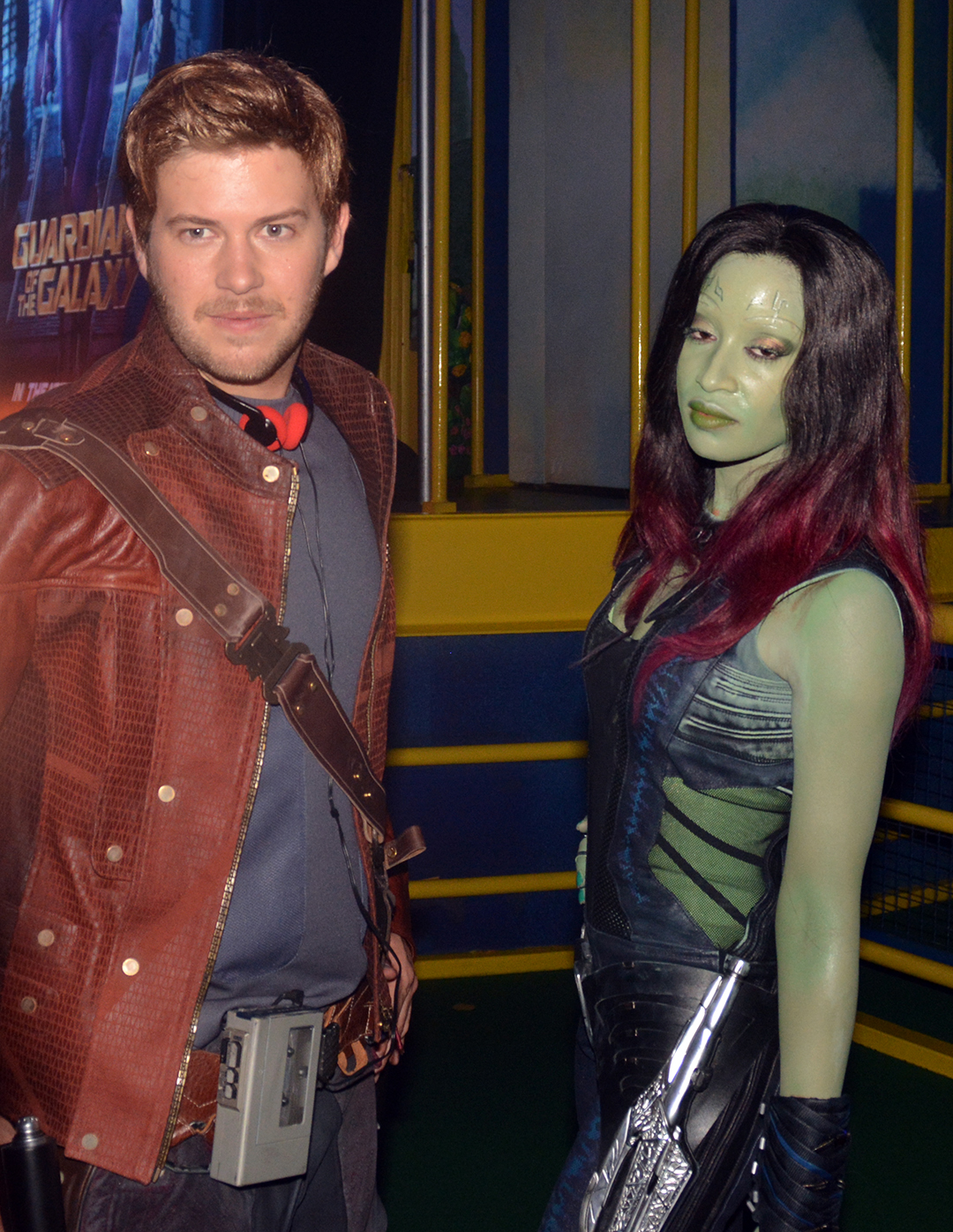 Back when I used to carry around the huge Nikon camera and lenses.  Now I just roll with my Sony RX10m2 with 28 to 200mm lens and 2.8f through the continual range :)  Much lighter to carry and does most of the work of the ones with attachable lenses.  Oh, by the way, we got a picture with Star-Lord and Gamora!  A friend took my photo and emailed it to me later.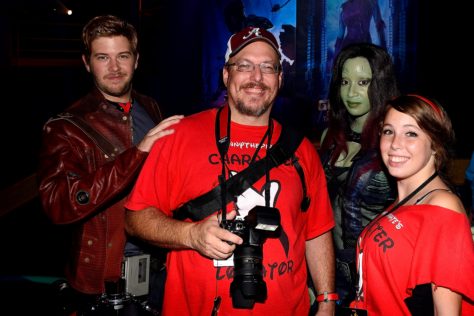 The only other character that we really wanted to meet was Stromboli, but we couldn't find him.  We did end up meeting him at the 24 hour day at the Magic Kingdom the following year though.  Many people have stories that would greatly differ from ours, but we just persevered the crowds, waiting in the 1 hour lines until people gave up and then waited 30 minutes or less for other great characters.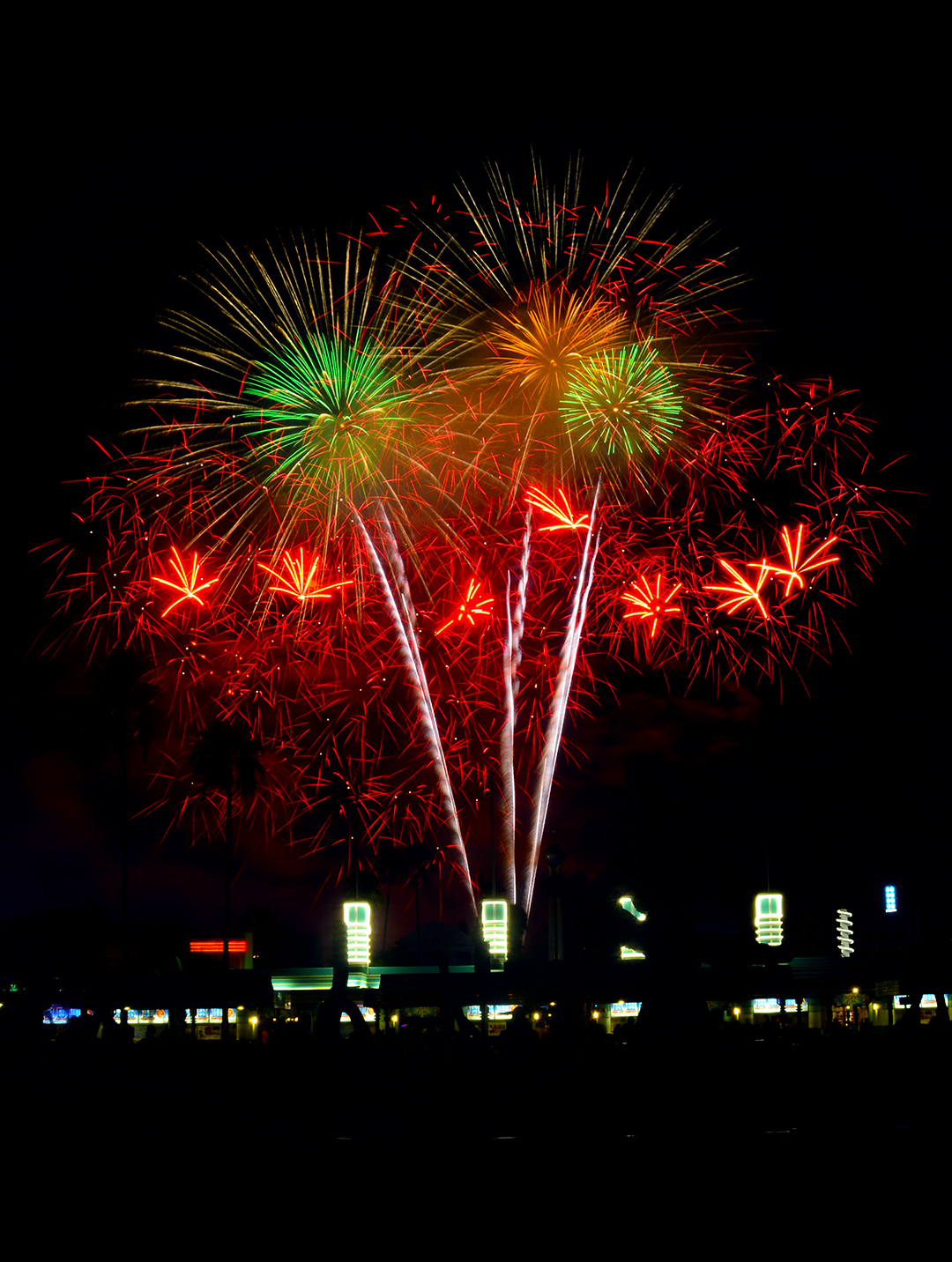 We finished up the night by enjoying the fireworks outside the park.  I wish they would do this event again.  It would be perfect at the Magic Kingdom, which is a much larger space.