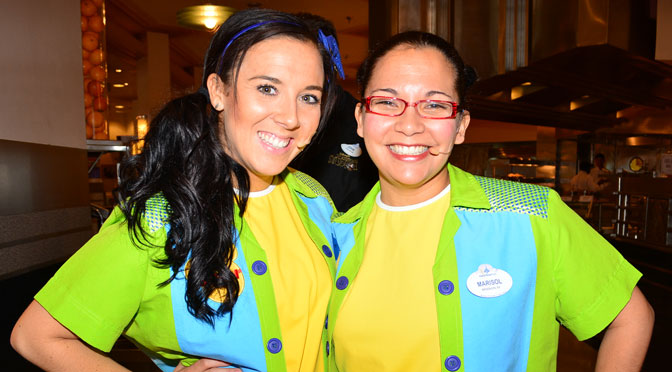 Hollywood and Vine character meals for Breakfast and Lunch have featured live singers to create a fun atmosphere for guests who wish to meet the Disney Jr characters and enjoy a nice meal.  Effective immediately, the equity singers have been removed from the Breakfast and Lunches.
Kids have truly enjoyed the live singer fun sing-alongs with Jake, Sofia, Doc and Handy Manny over the last few years, but, sadly, that element (live singers) has been cut from this dining experience.
If you're visiting these meals over the next several days, would you report back in the comments section to let us know how your experience goes at Disney Jr Play and Dine?