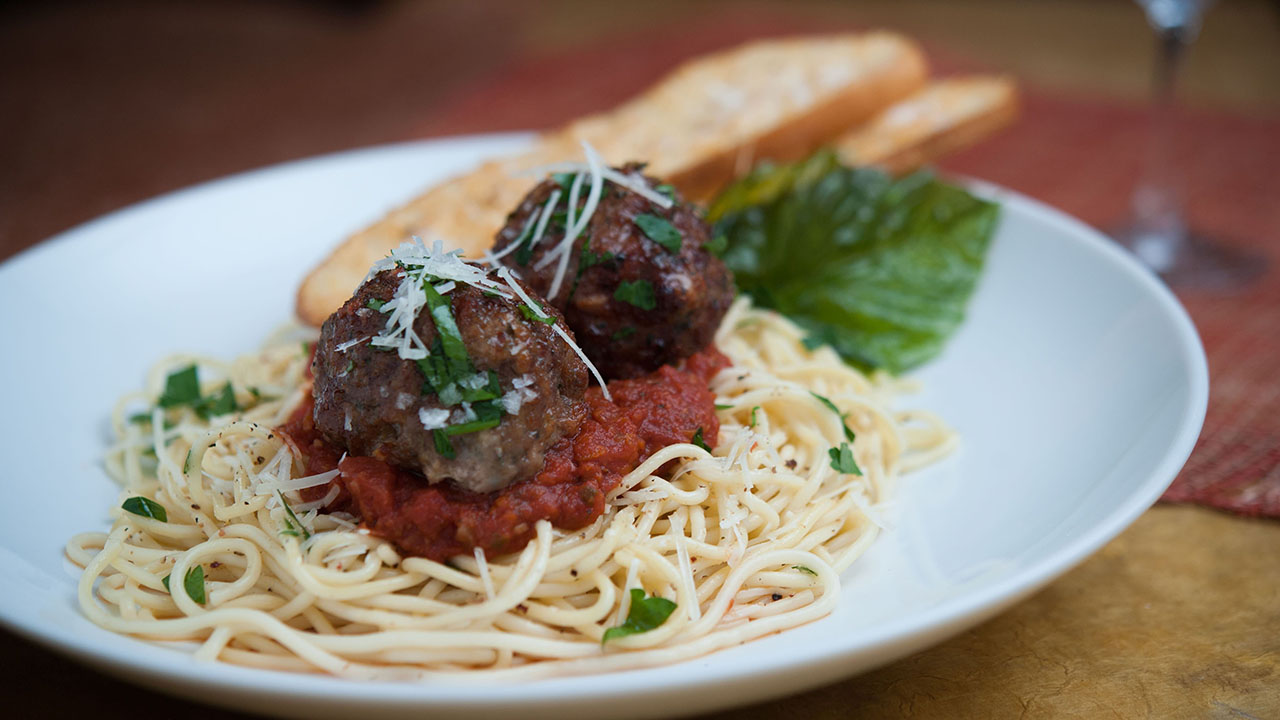 Reservations will open tomorrow morning for a new Dining package to be offered at Tony's Town Square Restaurant in the Magic Kingdom.
If you're itching for a reserved spot for the Main Street Electrical Parade at the Magic Kingdom, you're desires are being met.  Tony's Town Square Restaurant will now offer an Italian inspired lunch with a reserved viewing area for the Main Street Electrical Parade.  The viewing area will be in the flagpole area of Town Square as you enter the park.
This new dining package will include an appetizer, entree, dessert and non-alcoholic beverage.   The cost is $45.00 for adults and $17 for children 3-9 or you can use one Table Service on the Disney Dining Plans.
If you order the right combination, you will get a decent value from this offering.  Tony's isn't one of my favorite restaurants, but I have enjoyed the Chicken Parm and my son likes the Spaghetti with Sweet Sausage.
If you plan to watch the parade without using this package, arrive 30 minutes early for the 1st parade along Main Street or 10 to 15 minutes early for the 2nd parade.
Reservations open tomorrow, and can be made by visiting DisneyWorld.com/dine or calling 407-WDW-Dine.