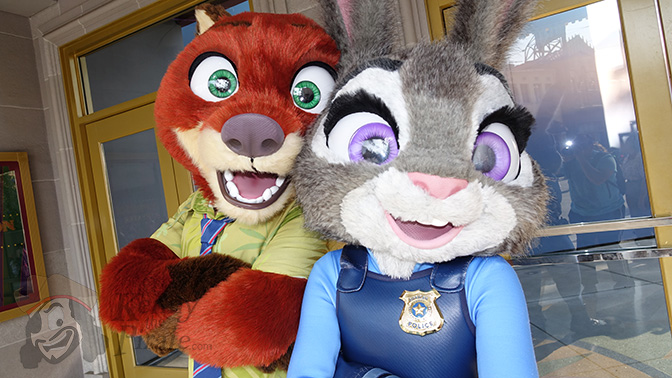 Our our recent visit to Disneyland, we had the joy of doing an actual meet and greet with Nick and Judy from Zootopia.  It was so high on our list that we went straight there when we arrived.  Here's some photos and details on the meet and greet.
On our visit, they were meeting in front of the Hyperion Theater, BUT they have since moved in front of the Disney Jr / Animation area along Hollywood Boulevard.  They are pretty easy to find, but any of the nice Cast Members could help you as well.  When they moved near Disney Jr / Animation Doc McStuffins and some others moved over by the old Muppets theater.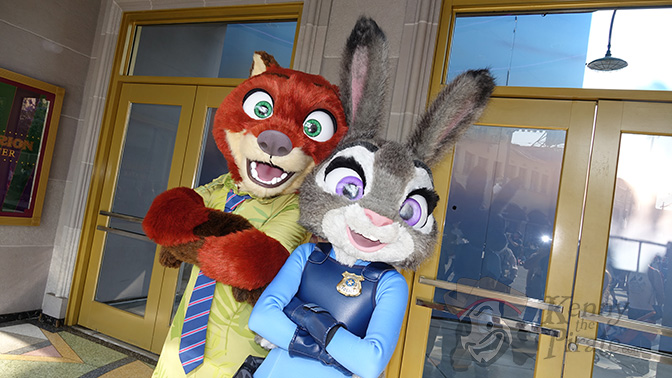 In Walt Disney World, we can only see them from a distance in the Move It, Shake It Street Party.  They came off the float for the first day of their visit here, but children were pulling Nick's tail, so they usually just stay on a float and dance.  I sure wish Walt Disney World would schedule an actual meet with these great characters!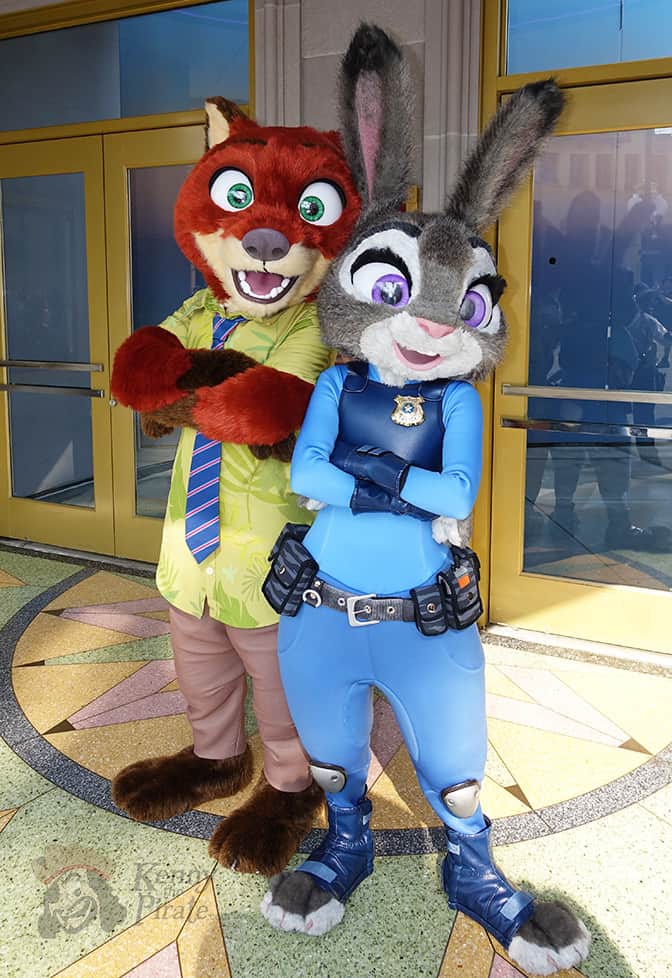 Jordyn was super excited to see them.  Her top 2 things to do on her list was this meet and to meet Oswald the Lucky Rabbit.   We only waited about 15 or 20 minutes to meet them because they offer a set, take a break and then another set.  I recommend arriving a few minutes before the next set, just so they don't cut the line on you.  They will be even more popular during the summer because out of state visitors come to visit.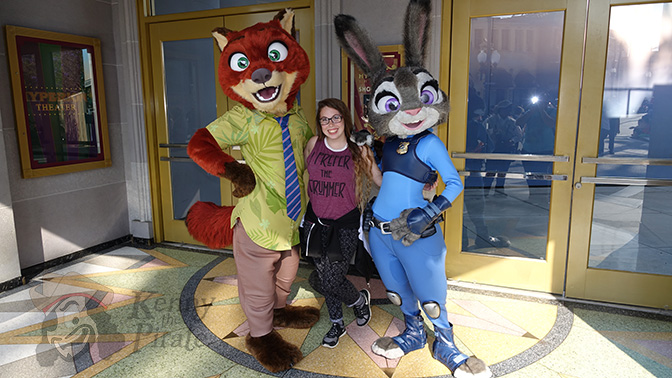 3 big smiles.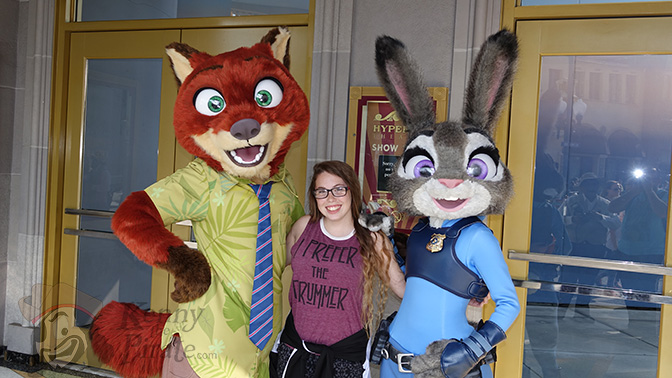 I joined in the fun.  They usually appear from around 9am to 4pm each day.   Here's a basic schedule right now.
9:00
10:00
11:00
12:00
1:30
2:30
3:30
They weren't signing autographs.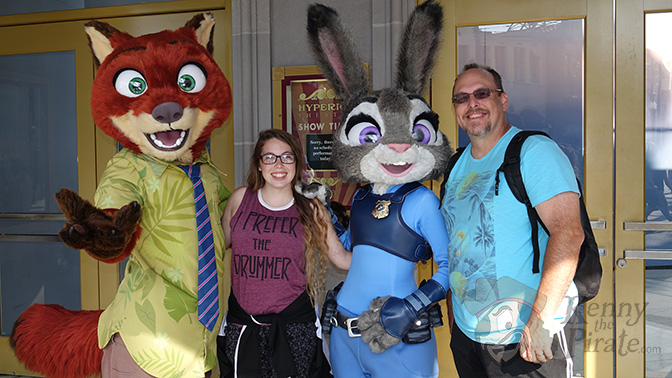 If you ever need Character Location information for Disneyland, I've got that on my Characters page!