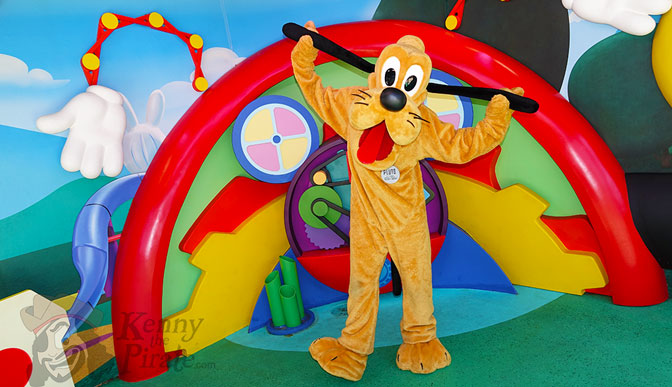 How to find Pluto in Hollywood Studios
Pluto recently moved from the Great Movie Ride area, where the other classic characters are found to another area in the park.  Here's the details:
When Minnie moved into "Red Carpet Dreams" it left vacant area among the Disney Jr meet and greets, so Disney World chose to move Pluto into Minnie's vacant spot.
Fastpass+:  NO
Autograph:  Yes
Photopass/Memory Maker:  YES
Schedule:  Character Locator
As you enter the park, follow Hollywood Boulevard up to the center plaza then take a right through the Hollywood Studios archway.  You'll find Disney Jr on your right.  Pluto's meet is the 2nd one on the right.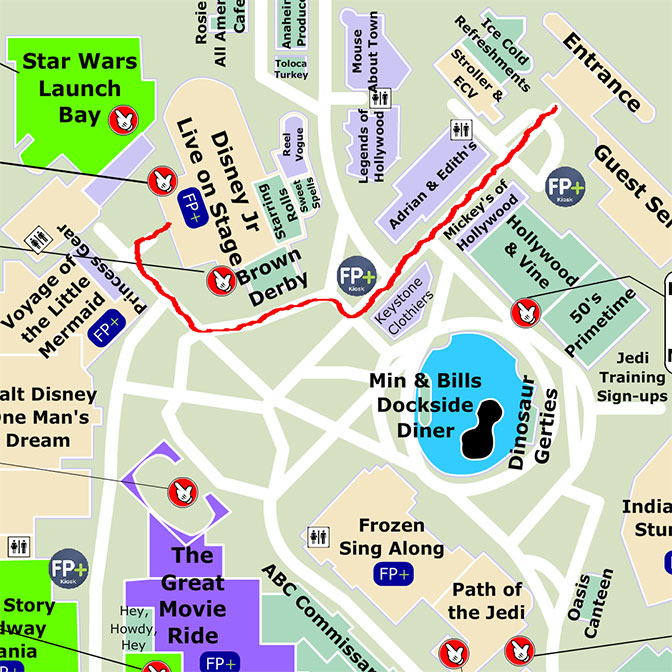 Many fans wish they would include a Miles meet or bring back an old friend like Little Einsteins or Agent Oso, but Pluto does fit nicely in the theme here and stands out well with the background.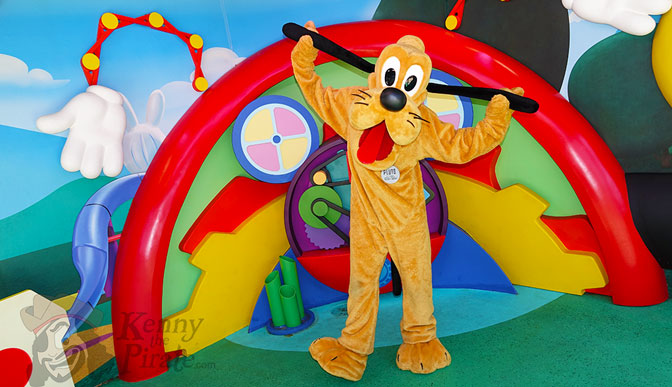 Usually the line for Pluto in this location is 15 minutes or less.  If you see a longer line,  just come back a little later in the day.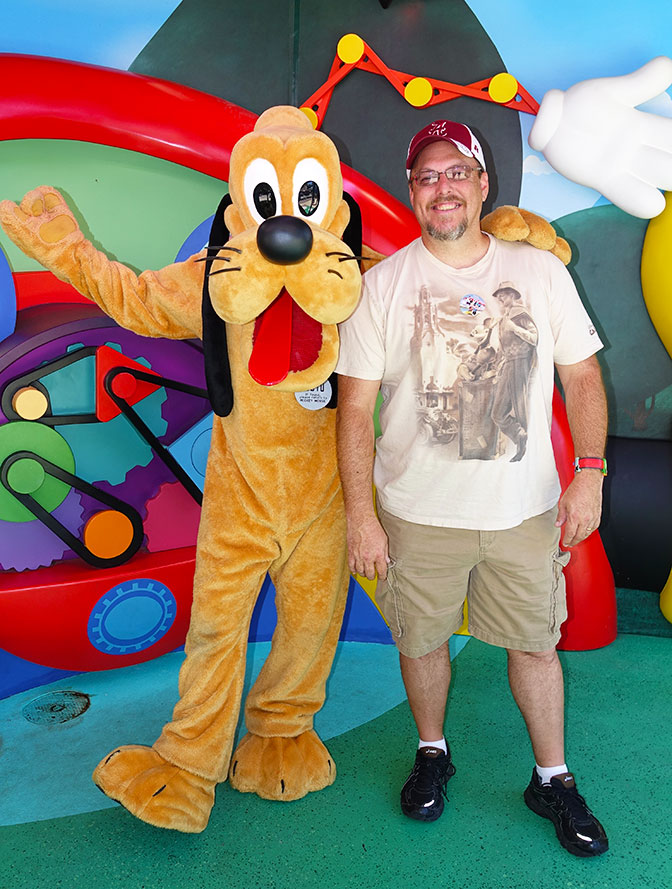 Feel free to share this post on your social media below!

Get all the latest KennythePirate Disney news and planning advice in your inbox!