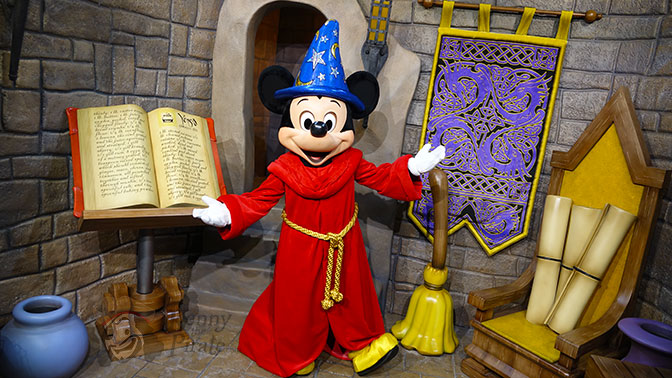 Mickey and Minnie Mouse have moved into their new location within Hollywood Studios.  It's an all new indoor meet and greet with an outdoor covered queue.  Here's all the details you may need:
I would go early in the morning or later in the evening to avoid any lines.
Fastpass+:  NO
Autograph:  Yes
Photopass/Memory Maker:  YES
Schedule:  Character Locator
Mickey and Minnie's new "Red Carpet Dreams" meet is located along Commissary Lane across from ABC Commissary and Sci-Fi Dine-In Restaurants.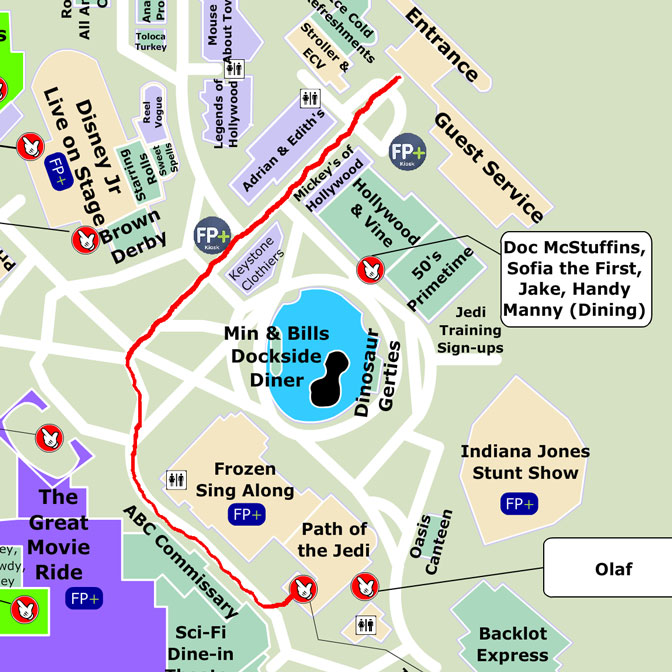 As you enter, go up Hollywood Boulevard toward the Great Movie Ride.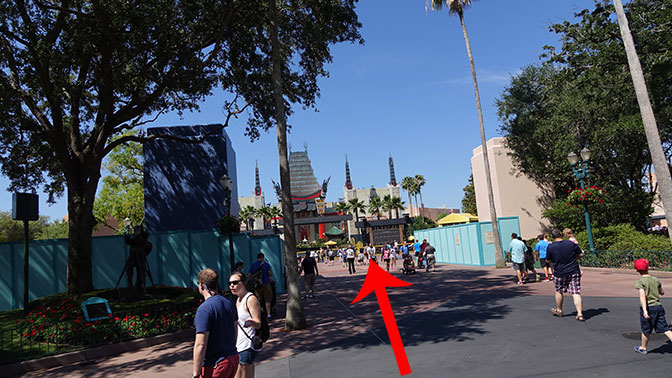 Head towards the left at the Great Movie Ride.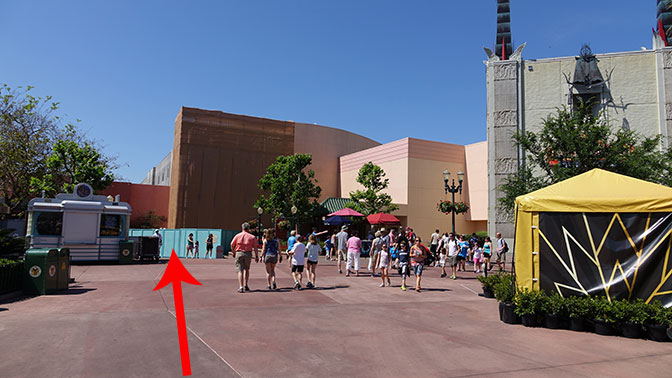 ABC Commissary is on your right as you head down Commissary Lane.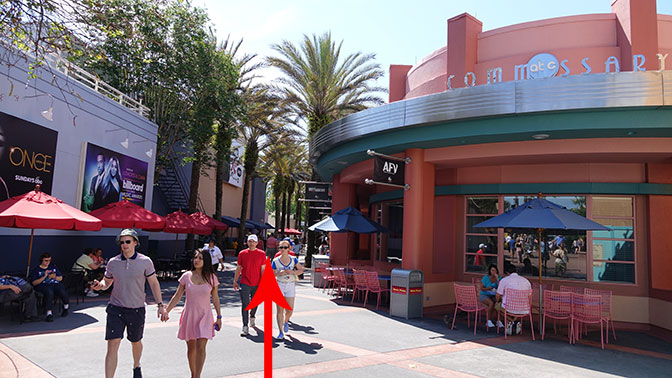 You'll find the meet and greet on the left with "Red Carpet Dreams" on the sign.  A young lady had been out just before attempting to call in guests for the meet.  It reminded me of the Saturday Night Live skit with "Johhhhhnnn Smith."  Posted wait rose from 20 to 30 minutes while I waited on some friends, but more were leaving than entering.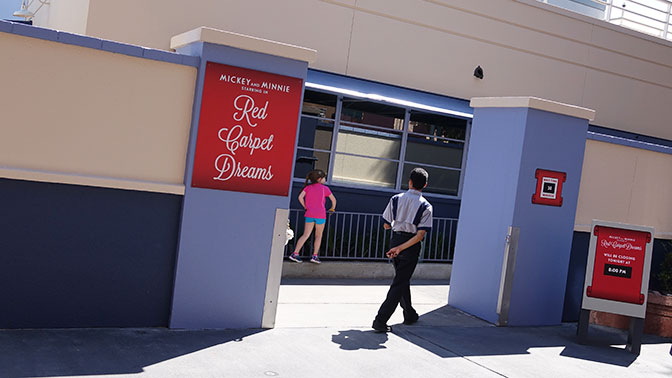 It's an outdoor covered queue line like the one for Olaf with no fans currently installed.  I wouldn't visit this in the heat of the afternoon!  Posted wait was 30 minutes, but this line took more like 15 on the second day of operation.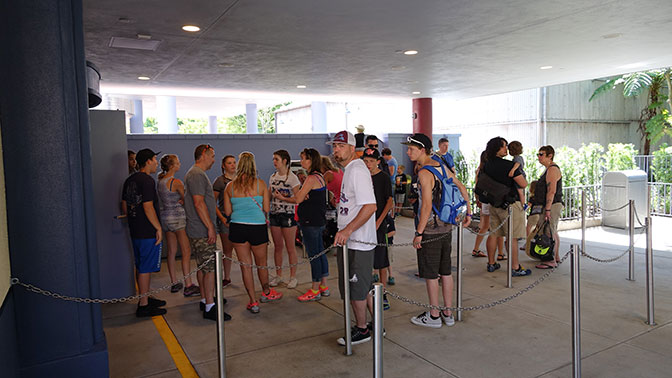 You'll then enter the air-conditioned area.  It is a really brief wait from this point before you meet Minnie Mouse.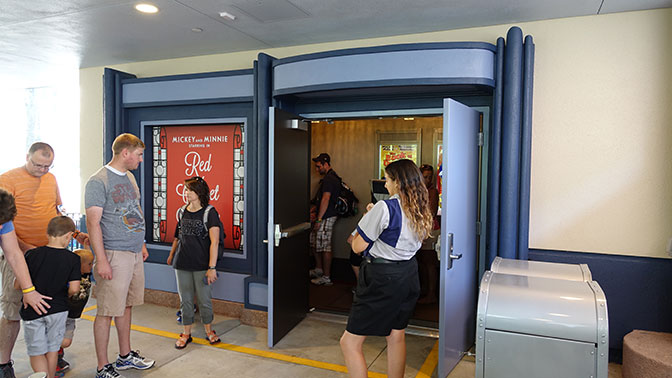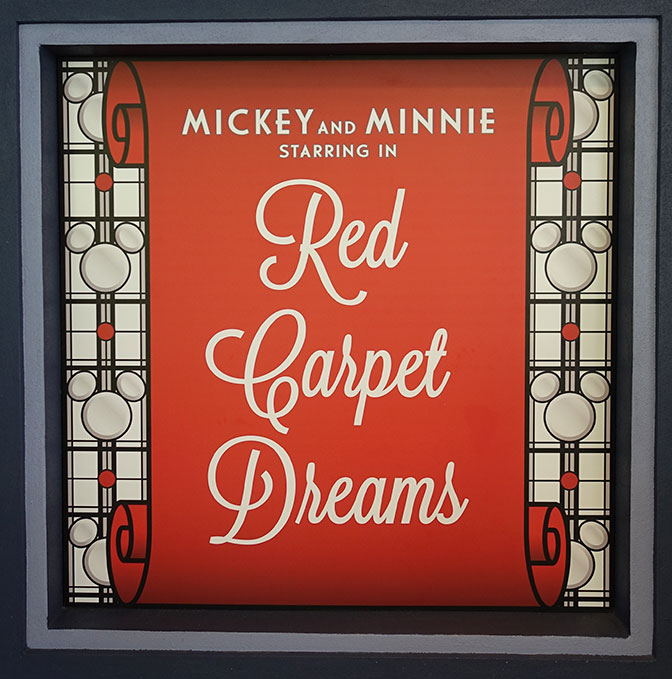 A couple of special light up posters greet you as you enter the inner queue.  I wonder if these will use StoryMaker some day?  Each mouse produces and directs the other's film.  Cute.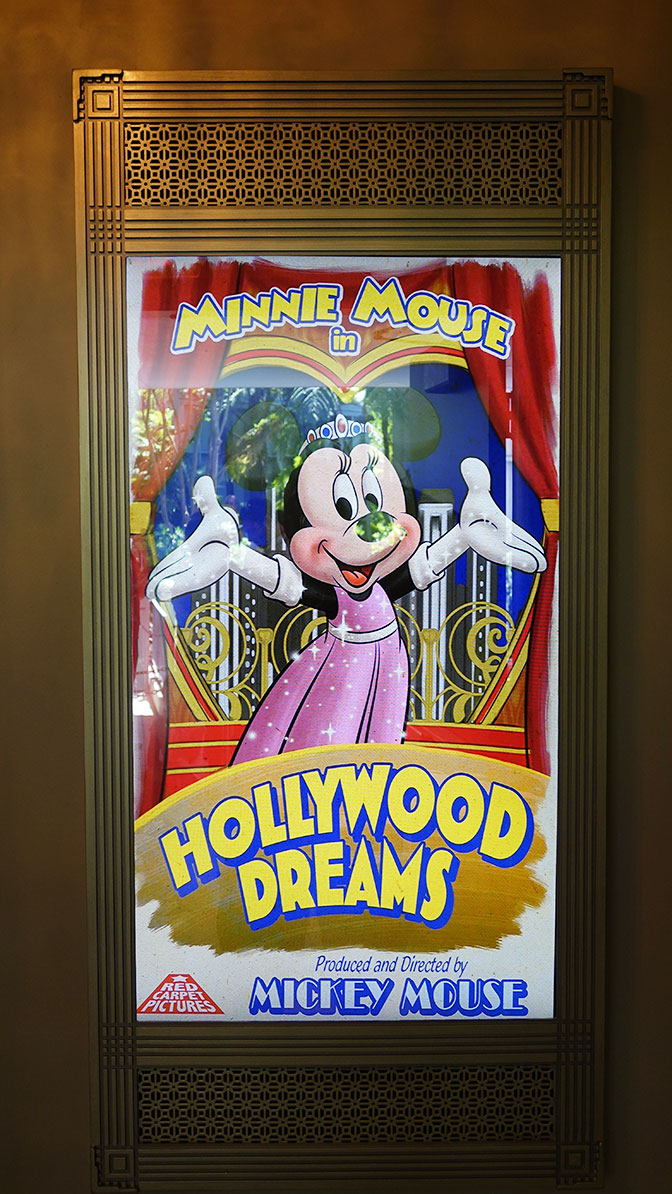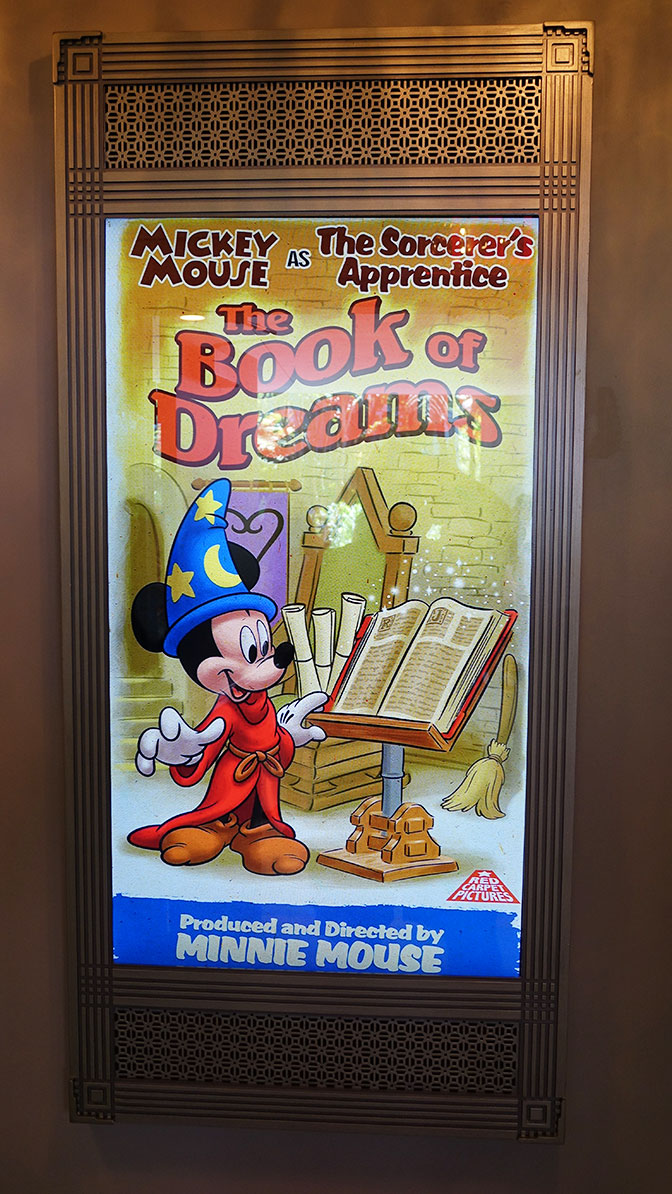 After a very brief wait, you'll find Minnie Mouse in her lovely new light pink dress and hairbow.  It's a totally new costume.  Minnie is always the perfect starlet and she's ready to welcome you to Hollywood!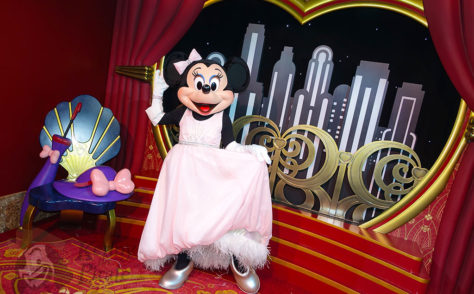 She's blowing you a kiss.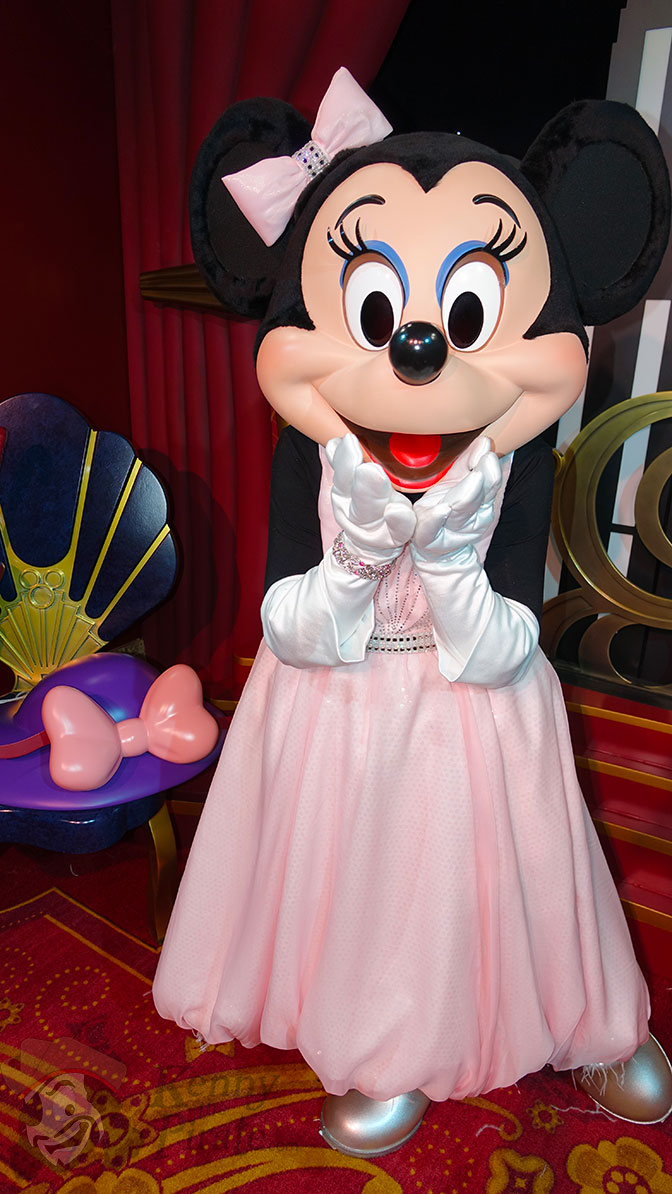 She is even willing to hang out with pirates!  Bama fans too!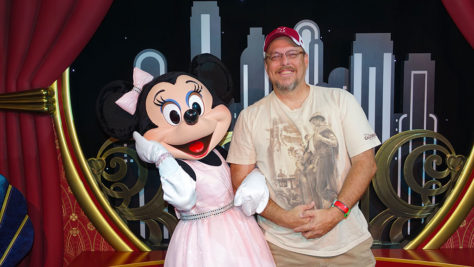 After meeting Minnie Mouse, you continue down a short hallway to meet Mickey in a separate room.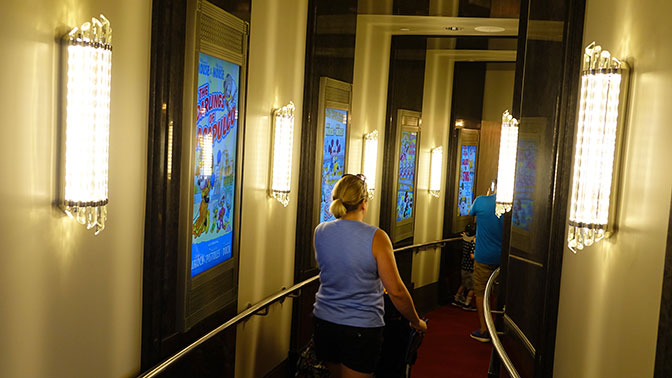 A series of adorable posters are along the left wall.  My friend's son noticed there's no Pluto.
Magic Kingdom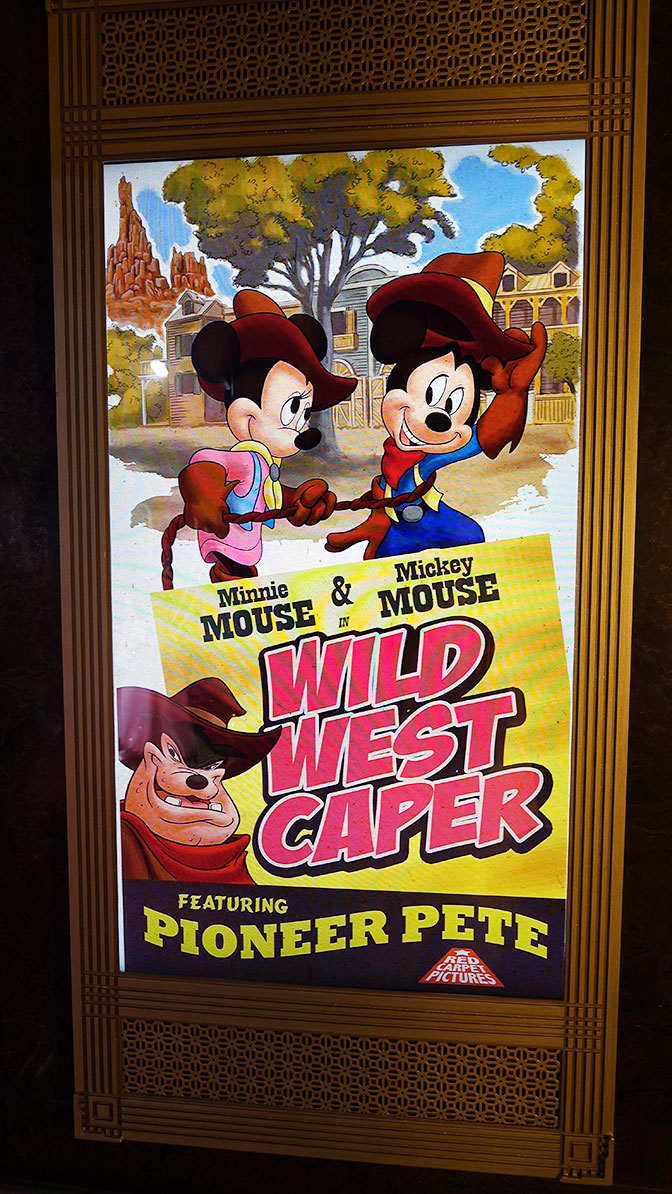 Epcot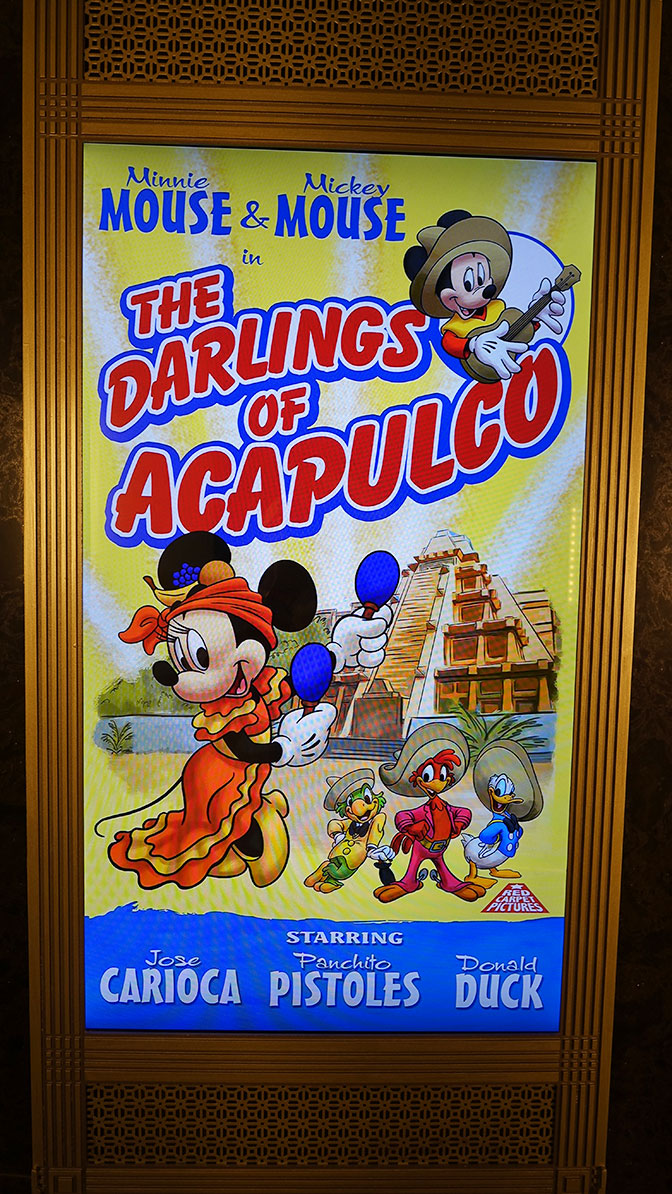 Hollywood Studios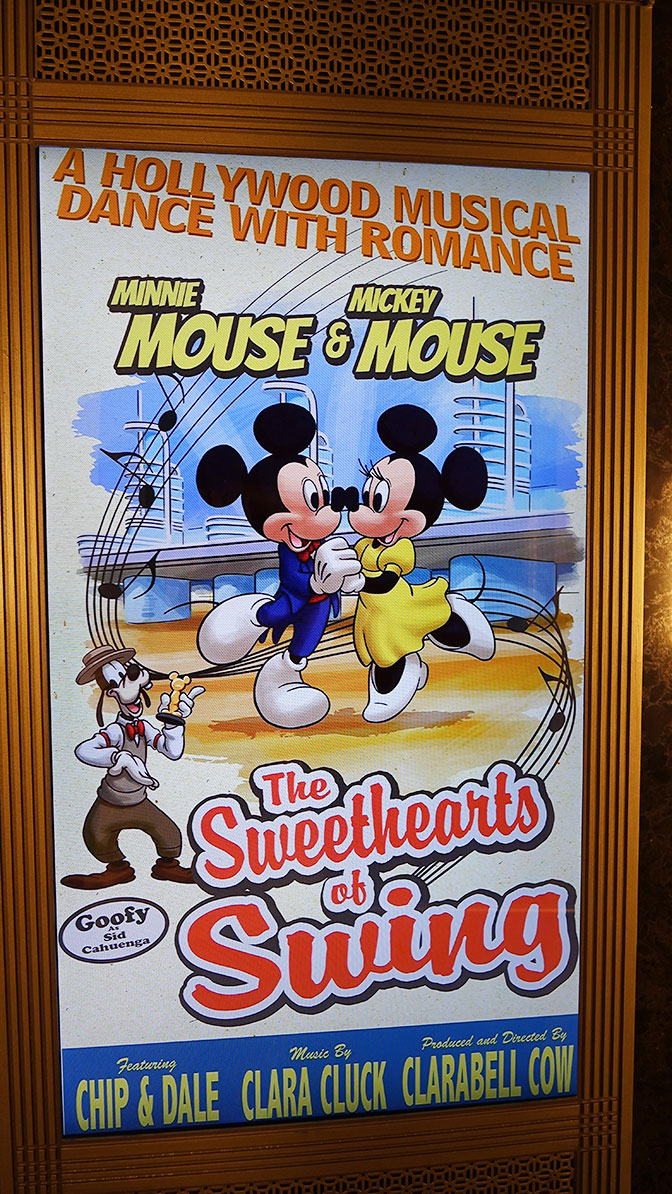 Shouldn't there be an animal themed one here???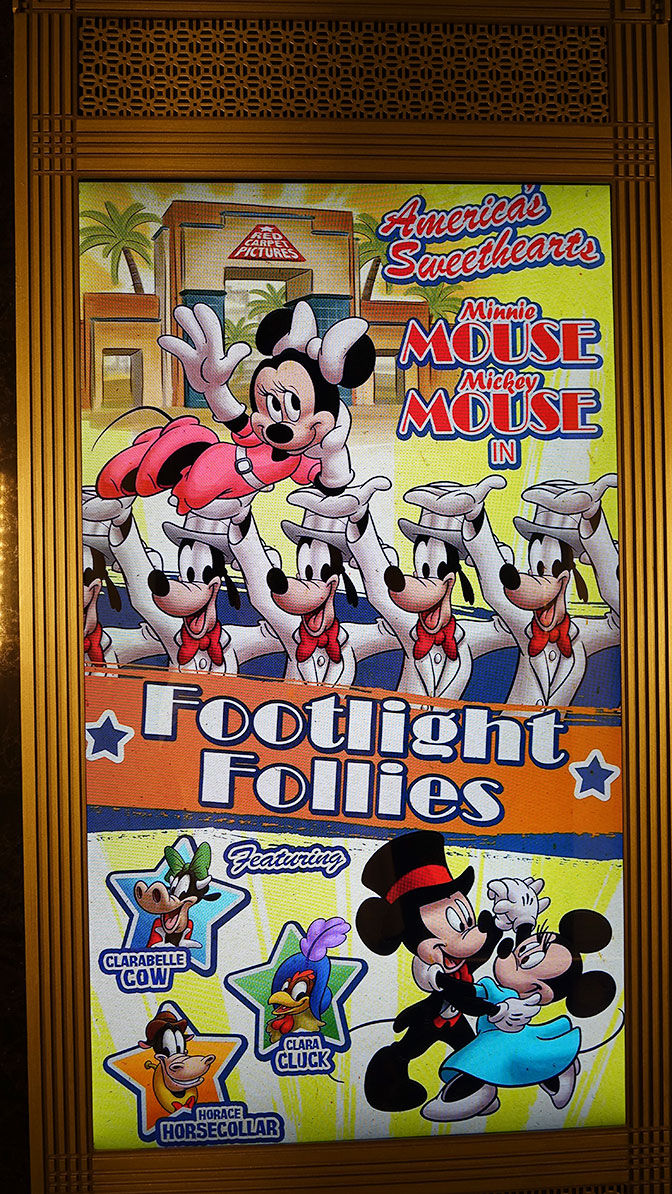 Disneyland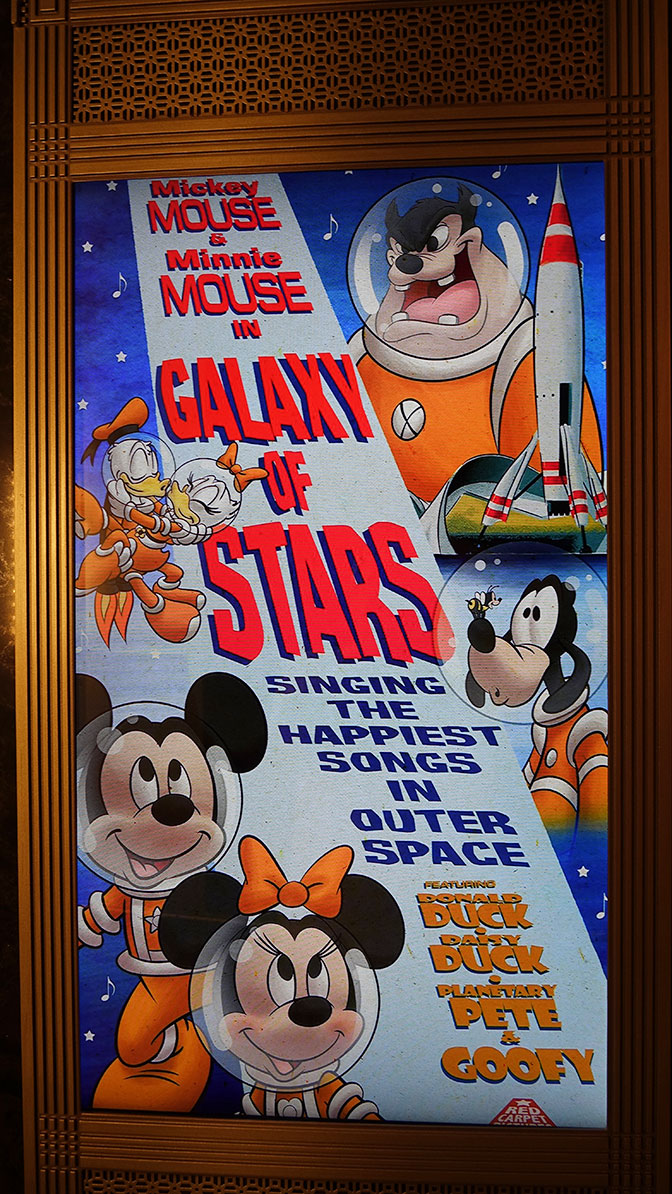 After a short wait you meet the Big Cheese in his awesome new room.  It's, by far, the best Mickey room Disney World has created in Hollywood Studios.  He's been bounced around a lot lately, so let's hope he can keep this one for a while.  I like the costume upgrade too.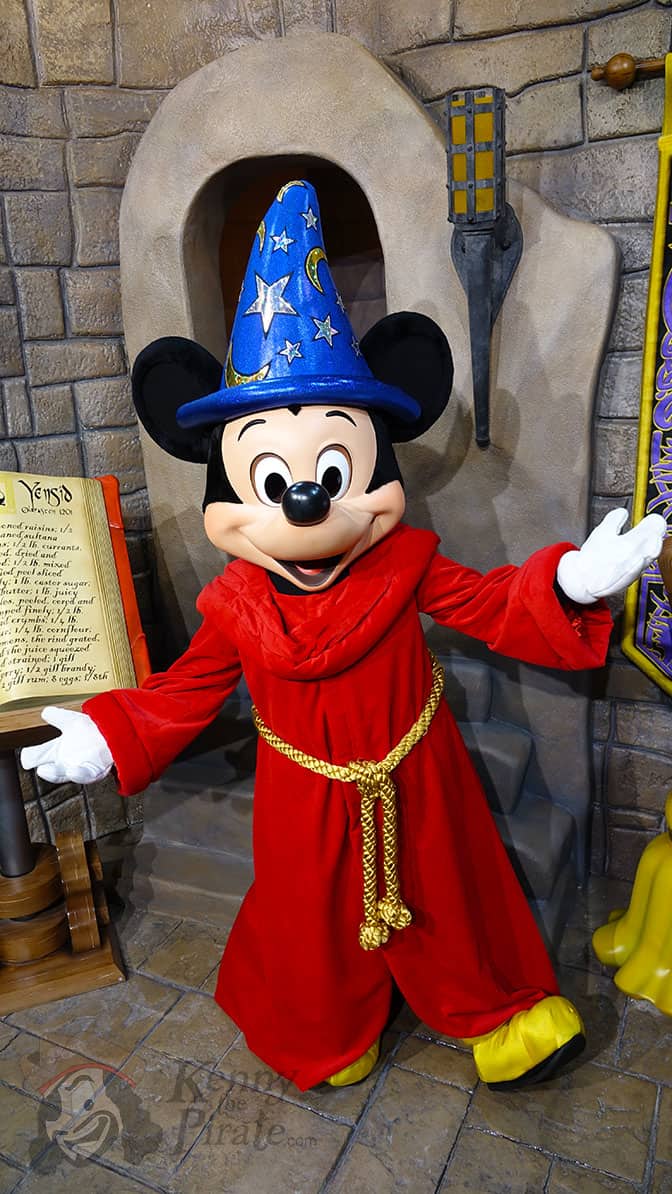 I asked Mickey to show us around Yensid's castle and he was eager.  He did ask that we not tell Yensid about the hat.  Shhhh.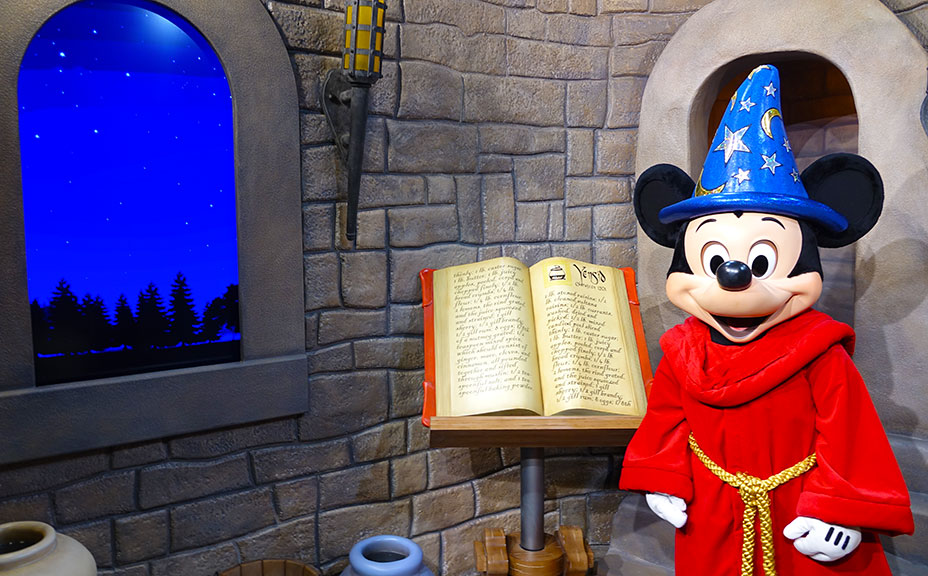 Here's a bit of a sorcerer's potion.  I just cheat and use the free little playing cards in the Magic Kingdom!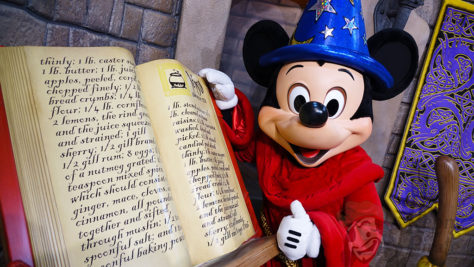 He's got a few more on backup, just in case something goes wrong.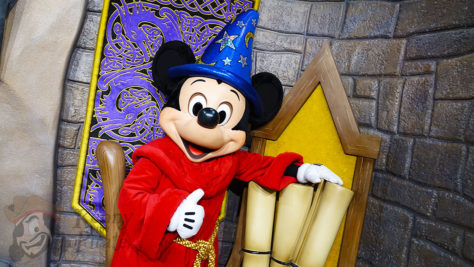 A little photo together.  My readers told me they liked seeing me pop up in photos, so I've posted a few more lately.  My kids weren't with me to steal the show with their beauty and handsomeness.  I figured the Walt and Mickey shirt was appropriate :)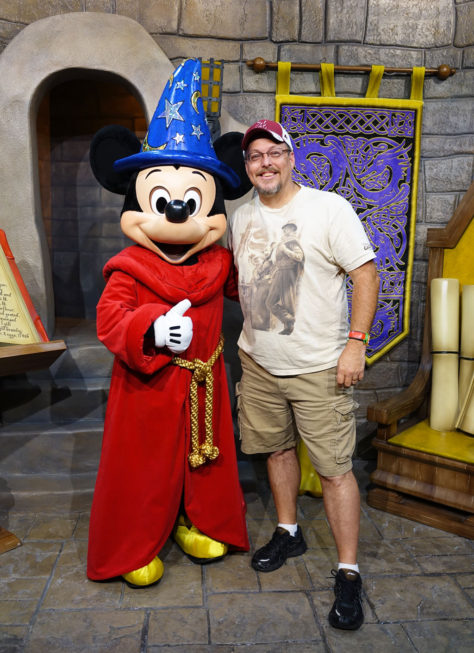 Be sure to share so others can locate them too!