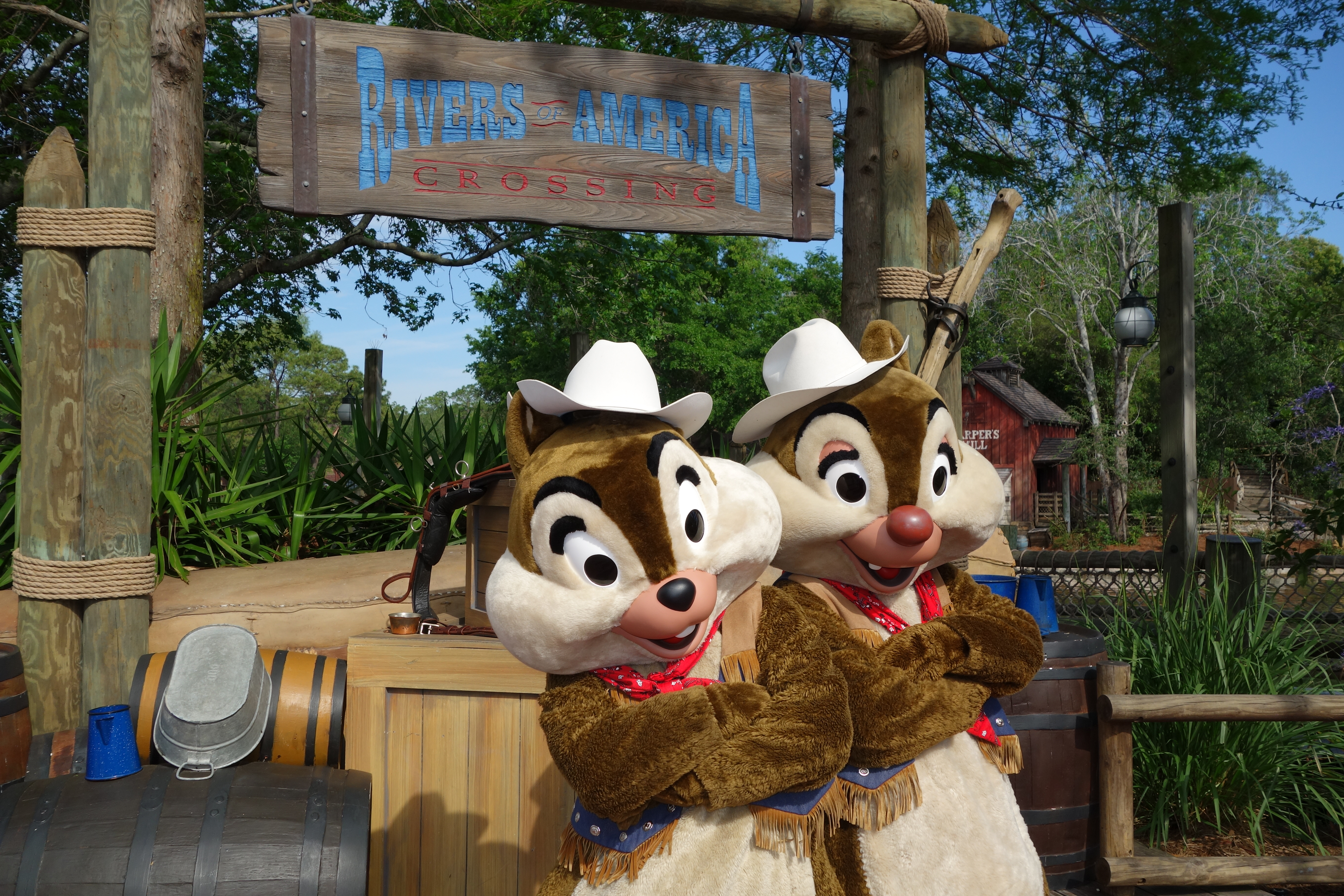 A strong rumor is pointing to Chip n Dale moving out of Frontierland / Liberty Square very soon.
According to multiple sources, Chip n Dale could return to Tomorrowland on Sunday, May 15, 2016.  Chip n Dale currently appear as Cowboys in Frontierland, but previously met in odd-looking green space outfits in Tomorrowland near the stage or other shady spaces.
No word on exact costuming.  I sure hope they have something better than these though.