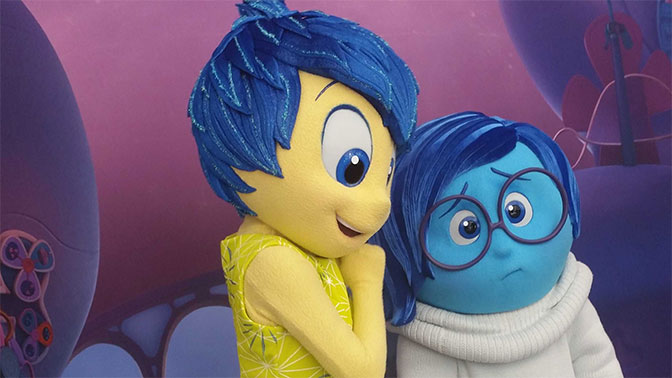 I mentioned back on March 9, 2016 that Disney Parks announced that Joy and Sadness from Inside out would begin appearing at Epcot, but they didn't provide a date.  I did provide a rumored opening date.   
I stated that rumors were pointing to Sunday, April 3, 2016 as the opening date.  It's been confirmed that Joy and Sadness will indeed begin that day.
It will not offer FP+
Who is looking forward to meeting these great characters?