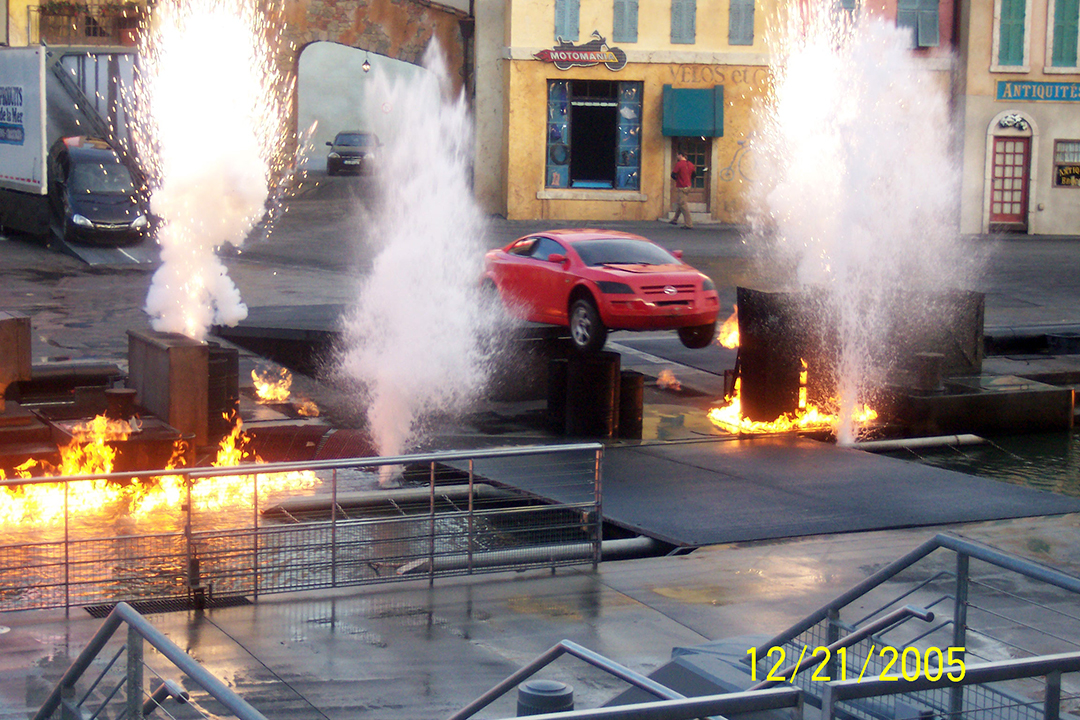 April 2, 2016 will be the final day for a number of attractions at Hollywood Studios in Walt Disney World, so what will the park look like on April 3 and beyond?
Pizza Planet is already closed for its transformation to a Muppets themed restaurant, but April 2 will provide a pretty long list of closures in the Streets of America area.  Here's the list I provided on Jan 15 along with announcing the retheme of the Muppets area way back when:
Note:  Writer's Stop will remain open!
 Mike & Sulley
Lights, Motor, Action
Earful tower
Herbie's Drive In
Watto's Grotto
Honey, I Shrunk the Kids play area
Studio Catering Co.
Youze Guys Merchandise
Pretzel Garden
Prop Shop
Streets of America
Writers Stop
So, this is how it will appear on the map.  Mickey and Minnie will move from their location and relocate across from the ABC Commissary.  It's possible that the meet area could be delayed, in which case they would meet in front of the Chinese theater.  Everything in red will be destroyed.  Star Wars land will run along the side near Star Tours and Toy Story Land will run behind the current toy Story Midway Mania.  Oh, by the way, it's expanding in case you didn't know that.
Star Wars Far, Far Away, a new stage show, will begin on April 4 in front of the Great Movie Ride. Olaf will move in near Path of the Jedi theater, but that could be as late as May.