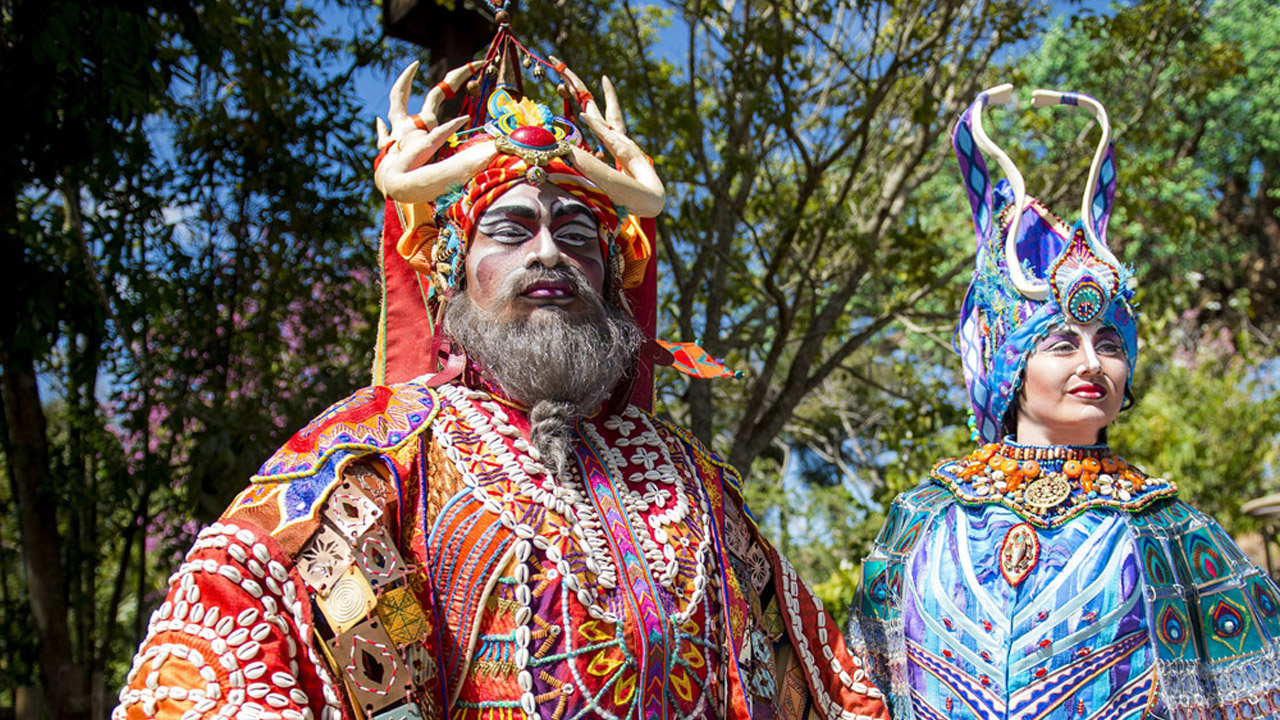 Rivers of Light will be Animal Kingdom's new nighttime spectacular that will begin on April 22, 2016.  Being night show, many of the details that Disney is famous for will go unnoticed, so Disney released a few images of some of the details of two of the main storyteller costumes – Aseema and Aditya.
"The costumes were designed by Irina Kruzhilina, a New York-based costume designer working alongside Walt Disney Imagineering Creative Entertainment. The four human characters costumes in the show include: a pair of mystical storytellers and their acolytes (students). Each duo makes a ceremonial entrance at the top of the show in each of their respective village amphitheaters. They then make their way down to the water, where they set out on elaborate lantern vessels.
The four costumes combined feature 81 different embroidery motifs, 180 different fabrics and more than 250 various bead designs. Because the two storyteller characters, Assema and Aditya, transcend time and location, inspiration for the costumes was drawn from Native American, European and Far Eastern cultures. If you look close enough, you'll notice that some beading appears as if it was handcrafted from stone and metal centuries ago – but the same costumes also feature modern glass work, blending time and culture together. The costumes for Ambu and Ketu, the acolytes, reflect the clothing of their teachers, but is more conducive to that of an apprentice with pants and sashes."
Are you excited to see Rivers of Light in Animal Kingdom soon?