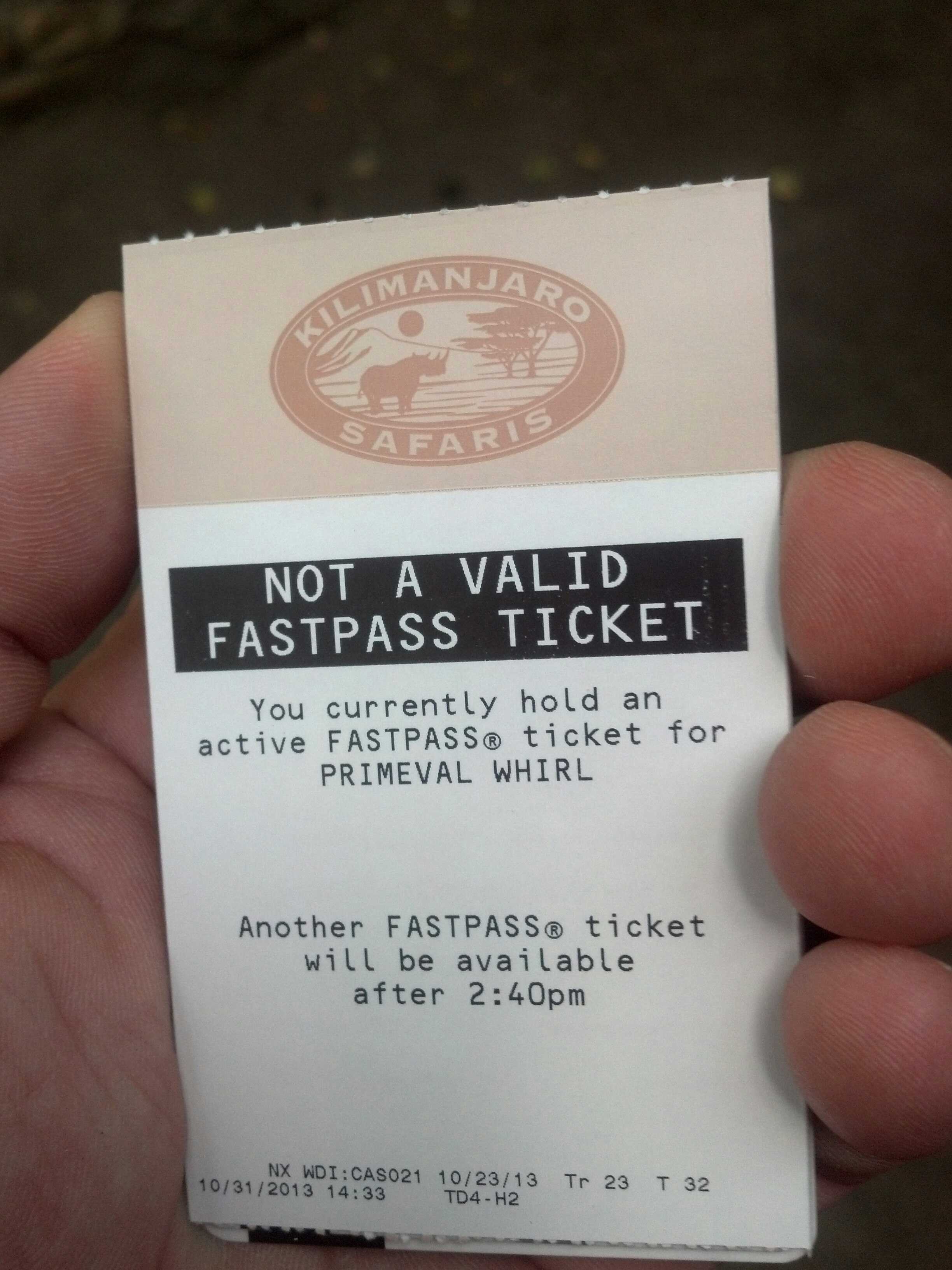 Fastpass+ is a very fluid thing.  It changes very frequently, like the recent news I presented on booking a 4th FP+ in park with your mobile device.  Will this latest change be a benefit or a disaster?
Disney's Fastpass system has always required 2 points of contact with a Cast Member.  First CM is there to verify that you have a valid FP and the second CM was there to collect the Fastpass ticket.  With the advent of Fastpass+, the system remained the same, but more and more 2nd touchpoints were becoming inactive.  Now, Disney World is looking at only using the first touchpoint and covering the second one.  We noticed a great deal over this weekend.
Without the second touchpoint, a person could easily just line jump over to the Fastpass+ line with no Cast Member noticing and walk right on to the attraction without using a Fastpass.  Fastpass+ would work fine without the second touchpoint on rides that have walls separating the queues, but ones that have only ropes, like Kilimanjaro Safaris, would really need to keep 2 touch points active.  However, I've ridden Safaris many times over the last several months and only found the first touch point active.  Seems like an attempt to save on budget.
What do you think?  Should they keep 2 touchpoints at attractions separated by ropes or is it not really a big deal?  Share with your friends and see what they say too.