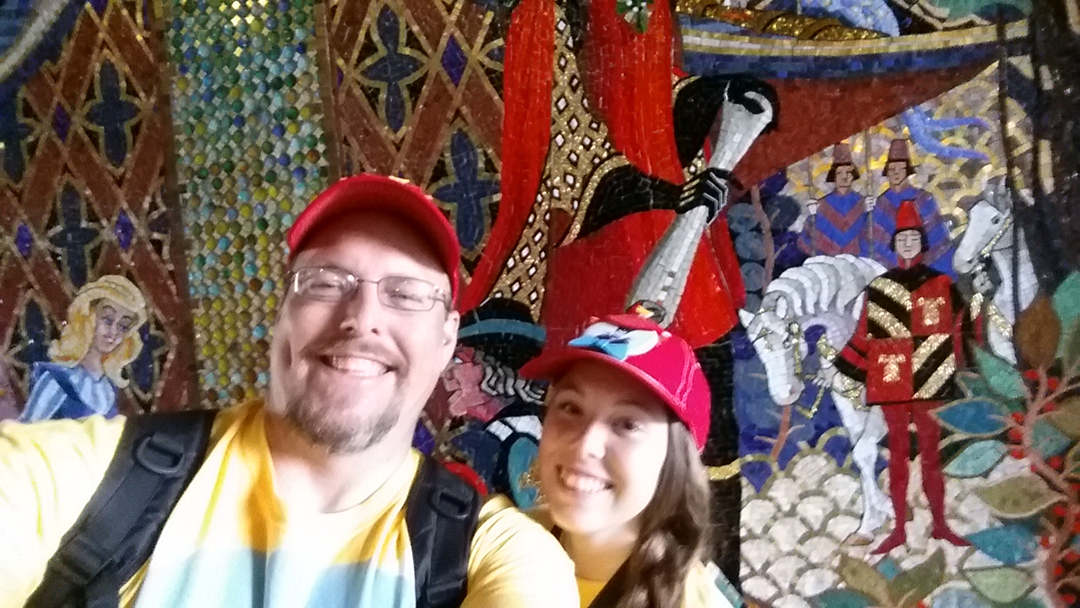 For the last 3 years, the Magic Kingdom has offered one day each year in which the park was open for 24 hours.  It opens from 6am to 6am and often provided special character meets and entertainment after midnight.  2 years ago my daughter and I set a record that likely will not be beaten by accomplishing 100 attractions in a single day.  Will this great event return for 2016?

RUMOR:  According to several sources, it appears that Disney World could be gearing up for another year of the 24 hour celebration for 2016 following the new promotion theme of "Awaken Summer."  Rumors are pointing toward Friday, May 27, 2016.   And it's also possible that the new Frozen ride could open officially on this date.  If the 24 hour day does occur, the Extra Magic Hour would be moved to another day, like it did last year.
It's just a rumor, so don't go booking airfare until it is officially announced by Disney.  I will create a post for you, if and/or when this becomes reality.  Easiest way to stay up on all the news is to sign up for my email newsletter!
I think it would be awesome to open other parks earlier and/or close them later too.  It would sure spread the crowds a bit more.