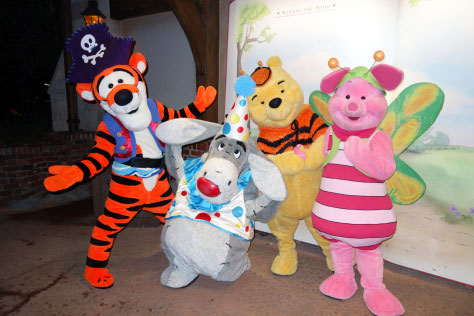 Which characters dress up in special costumes for Mickey's Not So Scary Halloween Party?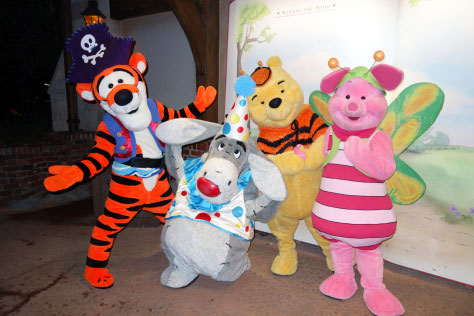 I thought a handy little list might help you with your planning for Mickey's Not So Scary Halloween Party at Walt Disney World's Magic Kingdom.   The list will represent which characters dressed up in special costumes in 2014.
Daisy & Donald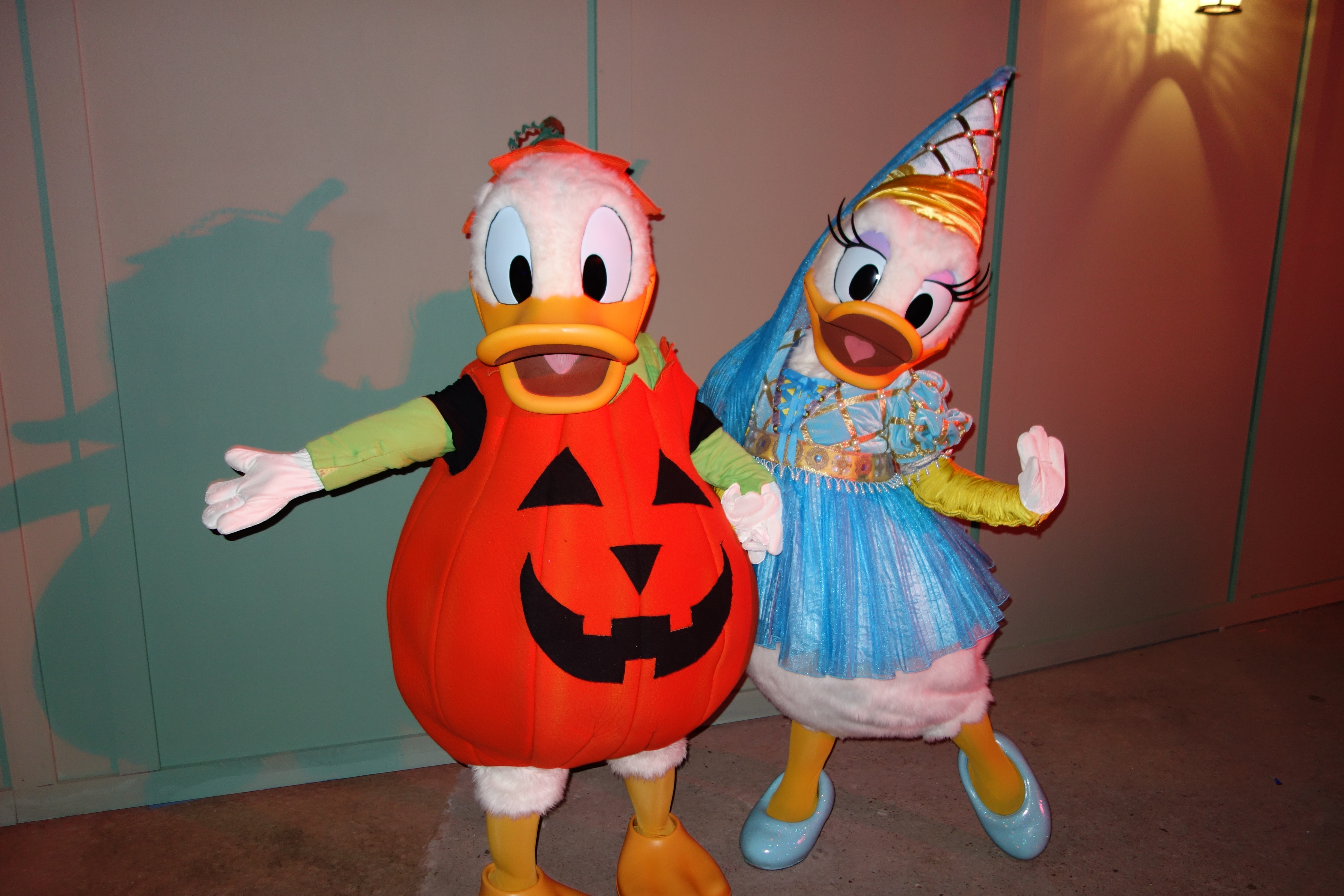 Daisy dressed as a Princess and Donald was a pumpkin in 2014
Minnie Mouse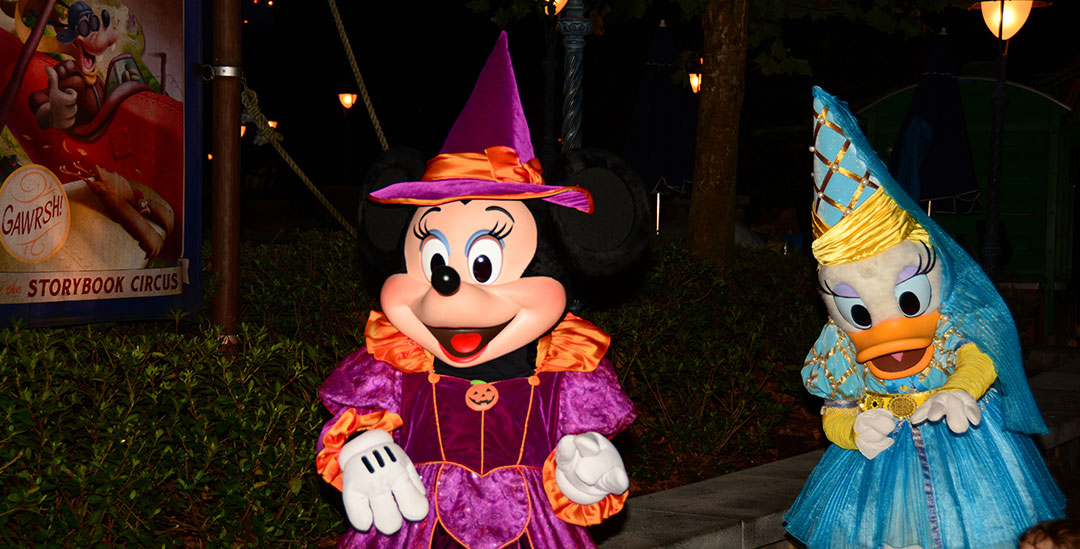 Minnie Mouse dressed as a witch in Purple and Orange in 2014
Mickey Mouse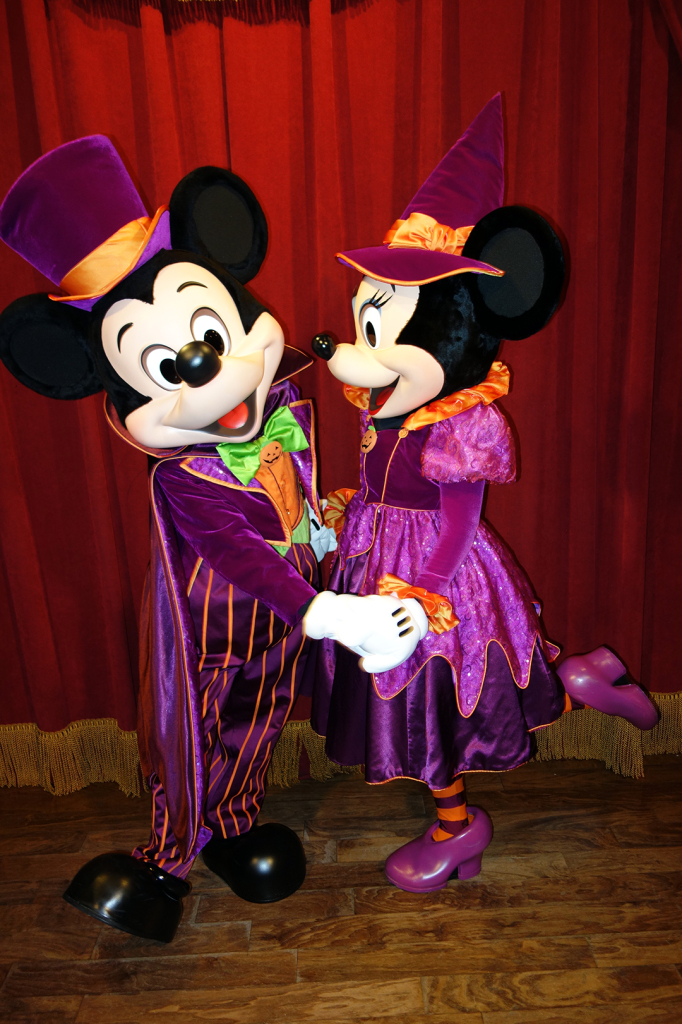 At the first party of 2014 Mickey was his normal talking self.  By the second party he had stopped talking and put on this Magician costume that was seen in previous years.  Minnie did not meet with him in 2014.
Tigger, Eeyore, Winnie the Pooh, Piglet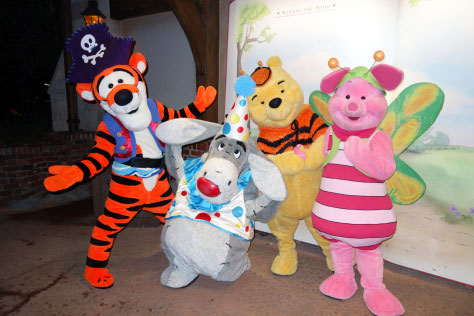 Tigger wears his pirate costume while Eeyore is a clown, Pooh is a Pumpkin and Piglet is a butterfly.
There are other special and regular characters at the party, but they don't wear special costumes.
Click here to see the full list of Mickey's Not So Scary Halloween Party Characters for 2015.