Will Duffy the Disney Bear be leaving Epcot?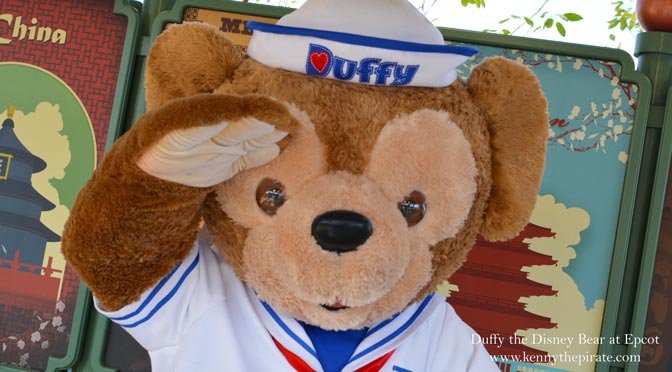 Rumors have recently been spreading that Duffy the Disney Bear could be soon leaving Epcot.  I wanted to consult with some friends who might be in the know before reporting on this subject.  As it stands today, Duffy will be leaving Epcot on October 3, 2015 and will not be available for regular in park meet and greets.  The end of September and early October is contract season at Walt Disney World, that's why we typically see a lot of change over during this time of year.  I've not heard of any replacement coming, but it's still possible that some other character could fill his spot.
There is always a slight chance he could appear at parties, but he was removed from them over the last couple of years, so it seems unlikely.  I actually liked his pumpkin and santa costumes much more than the typical sailor outfit.
What do you think about this news?