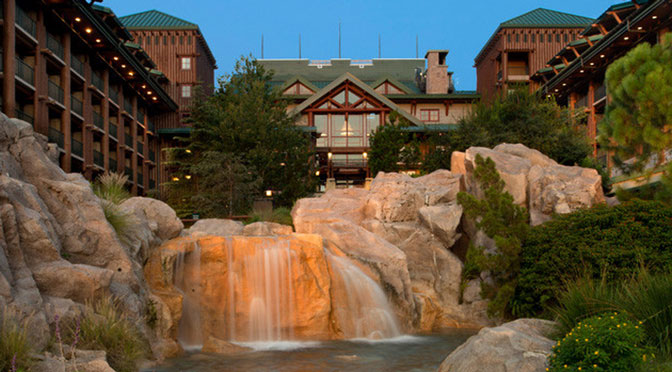 Beginning October 26, 2015 Disney's Wilderness Lodge will undergo a major refurbishment to prepare for Disney Vacation Club expansion.  Work will continue through 2017 and will affect the Hidden Springs pool, resort beach, playground, recreation fire pit, bike and boat rentals, spa treatments and walking trails.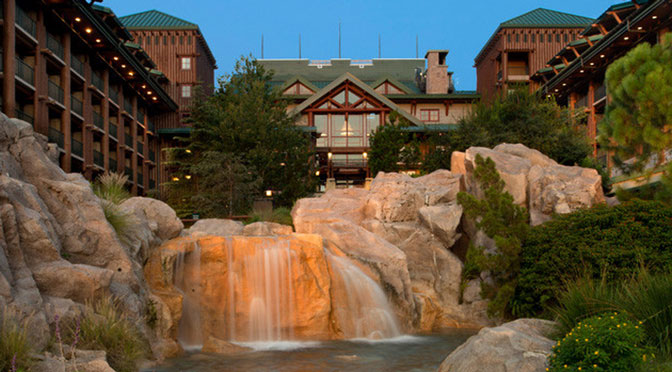 The project will add 26 luxury water side bungalows that will have a rustic appeal, but remind one of the Polynesian Village Resort expansion.  The drawing below appears to remove the entire beach area from the resort.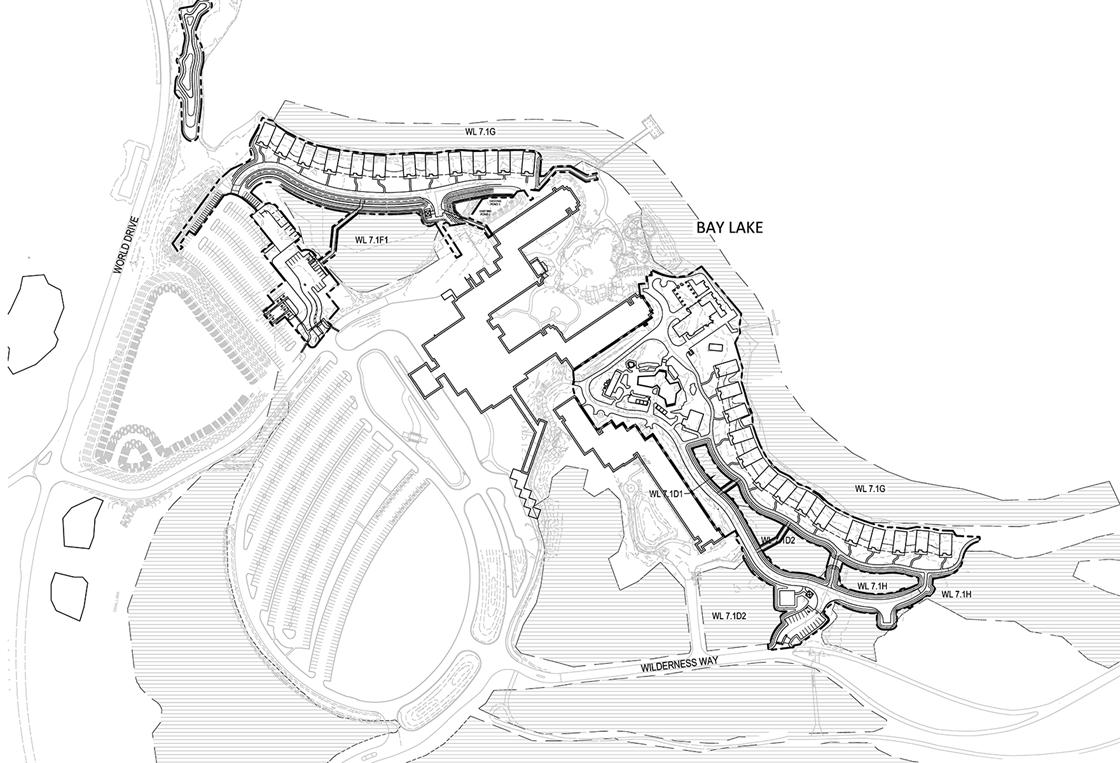 Take a look at the following frequently asked questions for more information about this project:
1) What are the refurbishment dates? When will work be complete?
Disney's Wilderness Lodge will be undergoing multiple refurbishment projects beginning in October 2015 and continuing through 2017.
2) How will this work impact my stay?
Throughout this project, Disney is committed to providing a great Guest experience. At certain times of day, there may be some noise and we may have alternative paths of travel throughout the resort. Construction related noise will likely take place between 9 a.m. and 7 p.m. to insure minimal impact to Guests.
3) Why are they removing the current Hidden Springs leisure pool?
As part of the resort enhancement project, the Hidden Springs leisure pool area will be expanded to include a larger pool and more deck space, as well as a hot tub area.
4) I like the pool the way it is now because it's smaller and more intimate than the feature pool. Why are you changing that?
Muliple DVC Members and Guests stated that they would like to see enhanced offerings at the resort. As a result, the resort will be increasing the pool area, including a larger pool and more deck space, as well as a hot tub area.
5) How long will the Hidden Springs pool be closed? Is there another pool available?
The Hidden Springs pool will be closed for an extended period while the area is under construction. However, the Silver Creek Springs, the resort feature pool, is available and features a water slide, hot tub, and children's water play area.
6) Will the Teton Boat and Bike Rentals close? Will there be an alternative?
Teton Boat and Bike Rentals will be closed in late October while refurbishment work is completed in the area. As an alternative, bikes will be available for rent near the jogging trail. If you would like to rent a boat or enjoy some fishing, you are welcome to visit the marina at Disney's Fort Wilderness Resort & Campground.
7) Will the beach and playground area close? Any alternatives?
Yes. The beach and playground area at Disney's Fort Wilderness Resort & Campground remain available throughout this refurbishment work as an alternative.
8) Will the nature trail close?
Although the nature trails at Disney's Wilderness Lodge and Disney's Fort Wilderness Resort & Campground are closing in early October, Guests do have the opportunity to enjoy the great outdoors on the paved New Balance jogging trail which connects Disney's Wilderness Lodge with Disney's Fort Wilderness & Campground on a 2.5 mile path.
9) What about the fire pit? Will it be closed as well?
The recreation fire pit will be closing in late October while we complete refurbishment work in the area. As an alternative, Guests are able to visit the Meadow Trading Post area of Disney's Fort Wilderness Resort & Campground for Chip 'n Dale's Campfire Sing-A-Long, which includes a nightly campfire followed by a movie under the stars.
10) Will there be a nightly movie under the stars at Disney's Wilderness Lodge?
The recreation staff will host a nightly movie movie indoors in the Carolwood Pacific community room in the Villas at Disney's Wilderness Lodge for Guests.
11) Why are the spa treatment rooms at Sturdy Branches Health Club closed?
In order to preserve the tranquil spa experience, treatments at Sturdy Branches Health Club will be temporarily unavailable from late October through early February due to construction noise in the area. Spa treatments are available at a number of locations at the Walt Disney World Resort, including nearby at Senses – A Disney Spa at Disney's Grand Floridian Resort.
12) Is watercraft transportation available during the refurbishment?
Yes. Watercraft transportation will continue to operate as normal.