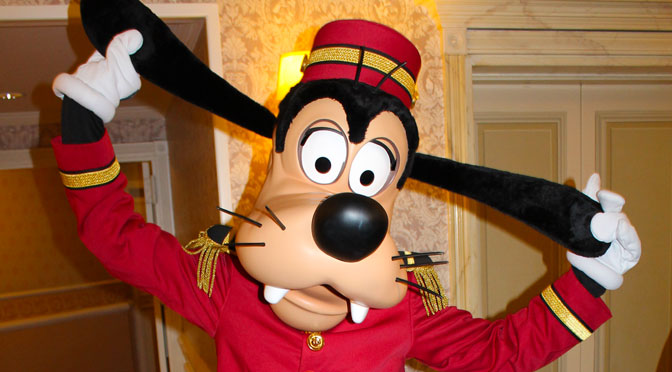 While visiting Disneyland Paris in October 2014, I had the opportunity to meet Goofy in his Tower of Terror Bellhop costume.  He was at the afternoon meet and greet at the Disneyland Hotel that was called the "Descent of the stairs."  Characters would line up across the staircase and parade down before meeting the guests waiting for them in the lobby.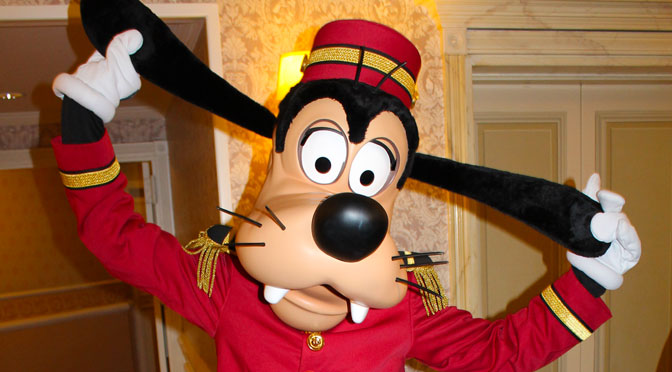 Isn't this an awesome costume?  I love the patch on his knees.  Tower of Terror is my all time favorite Disney attraction, so meeting Goofy as a Bellhop was in line with meeting TJ and getting a tour of of the control room at Walt Disney World as top memories.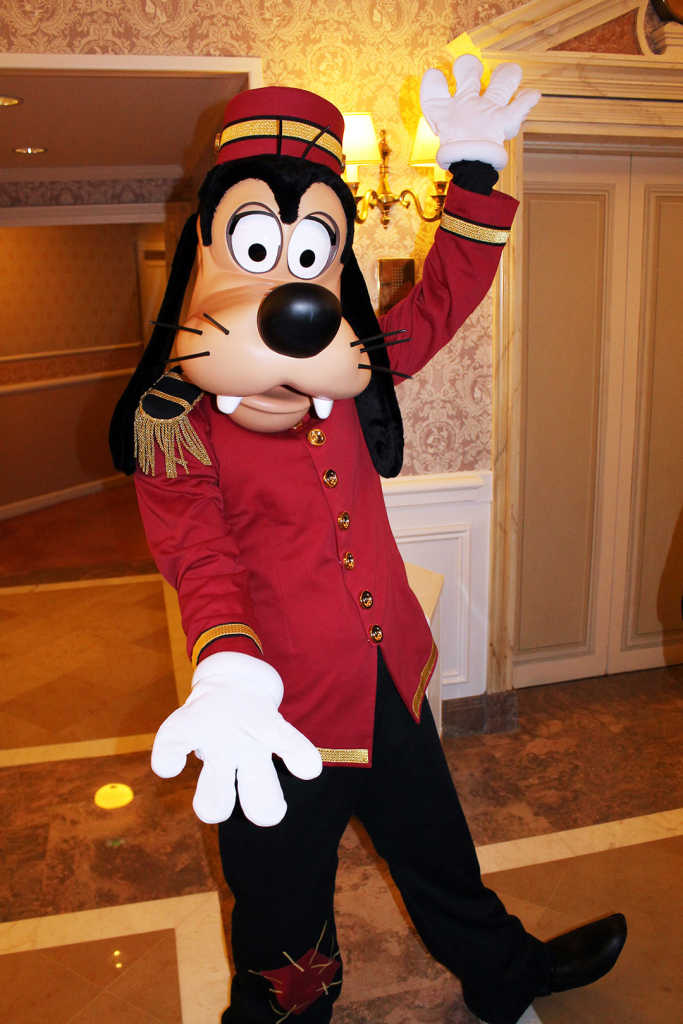 The Descent of the Stairs was canceled in November 2014, along with all the other free regular meet and greets at the Disneyland Paris hotels.  It's a true shame, because we met some characters in great costumes at those meets.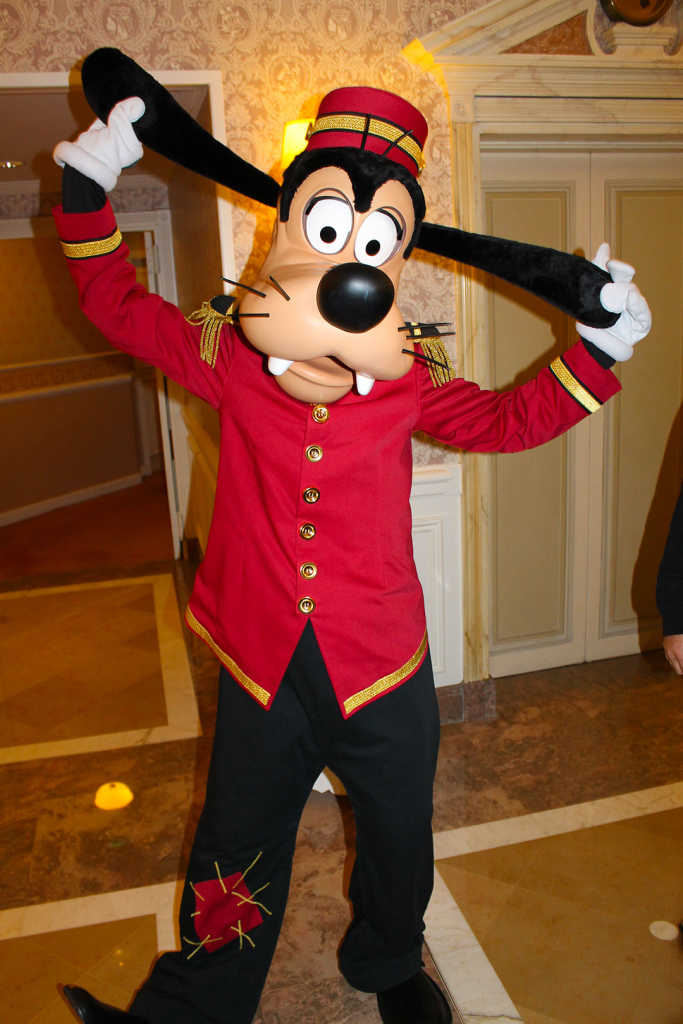 Proves I didn't just copy these from the interweb :)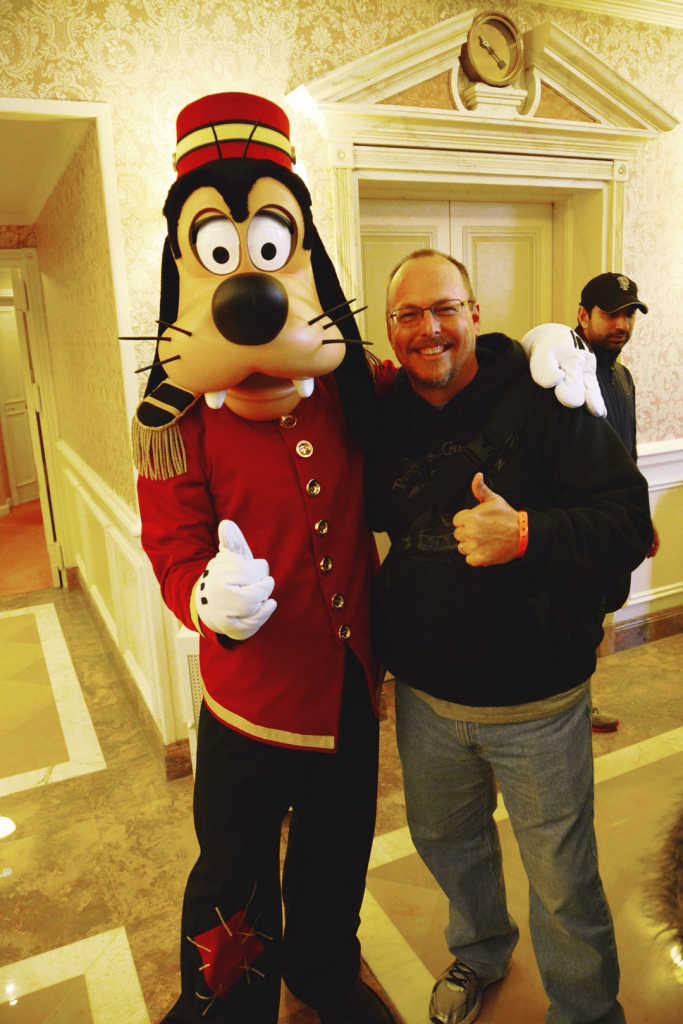 Wouldn't it be fun to see this return or something like it appear at Walt Disney World?