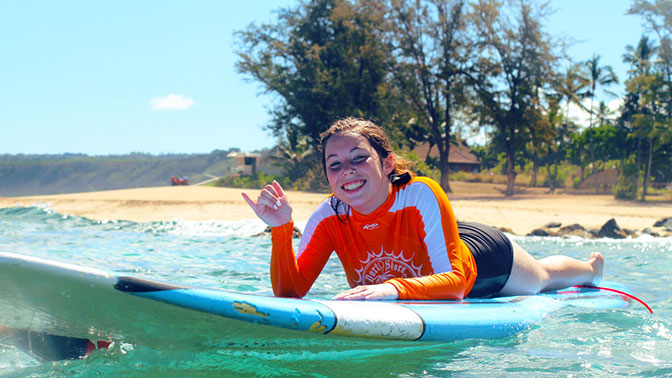 I'm trying to provide at least a little review of our experiences here in Oahu, Hawaii.  In a couple of days we have checked out the Polynesian Cultural Center, swam in Waimea Falls, took some scenic drives, took a helicopter tour of the island with the doors off and my daughter took a 2 hour surf lesson with North Shore Surf Girls surf classes.  The lesson took place a little south of Waimea Bay, which is known for it's amazing waves in the winter months including the world famous "Banzai Pipeline."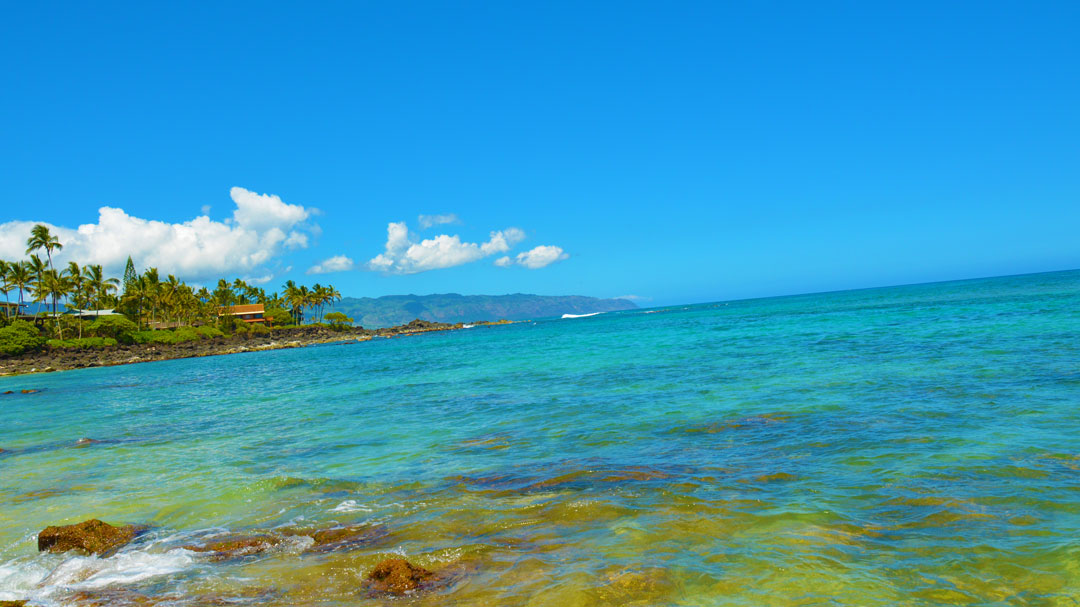 We met the North Shore Surf Girls at a local Boat Harbor and took a short drive to the lesson area known as "Chen's."  It's an area with some coral and rocky areas that create breakers for the waves.  The instructors explain how far in you can surf and how to turn around and go back to surf a new wave.
All the photos below were taken by me with my Nikon D5200 and an 18-200mm lens until you see where I denote that another photographer took photos.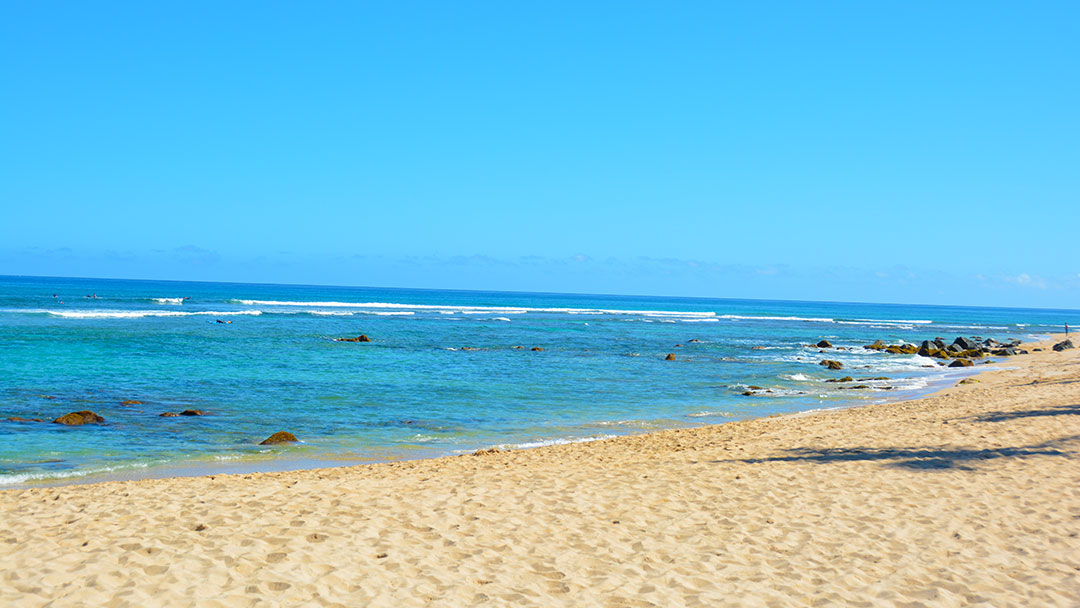 Our instructor was Kat.  She is originally from Oregon and moved to Hawaii for college, but loved surfing more and loves teaching others to surf as well.  The name "North Shore Surf Girls" can make you feel that they only offer female instructors, but they have great male instructors as well.  I felt having a female instructor would put my daughter at ease.  Kat began by showing my daughter the path they would take to reach the waves, that were breaking about 1 to 2 feet this morning.  We opted for the 9:00am group lesson, but Kat worked exclusively with her throughout the lesson while a male instructor worked with 2 others.  The two hour lesson was about $75.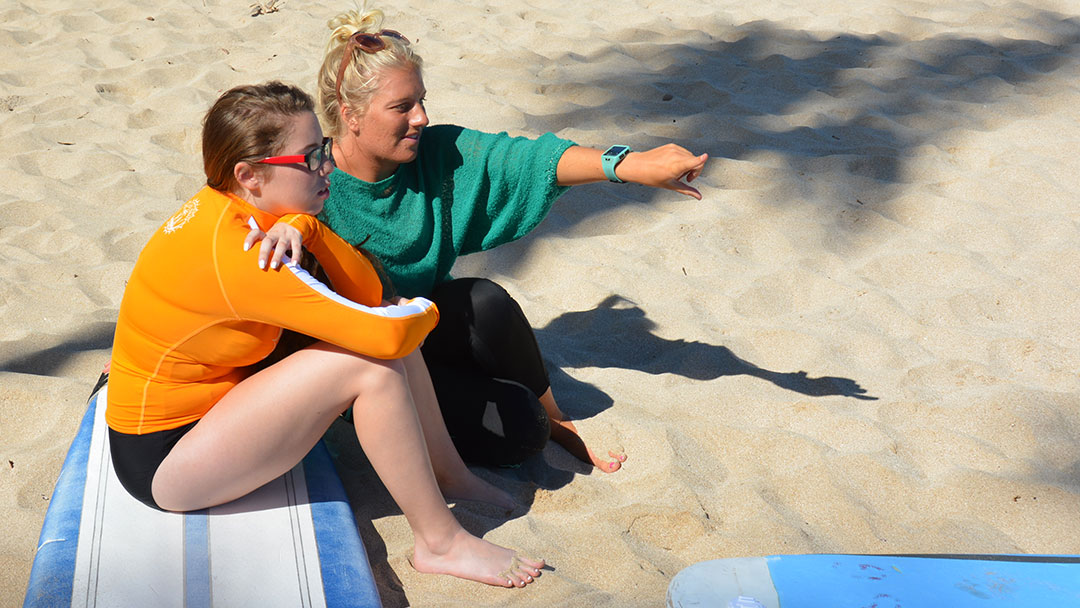 Kat begins by instructing you on land.  This portion shows you that it's important to cover your head after falling to make sure no other surfers are coming overhead.
She then took the time to show my daughter 3 ways to "pop up" on the board.  This one involves arching your back and looks a lot like a yoga lesson :)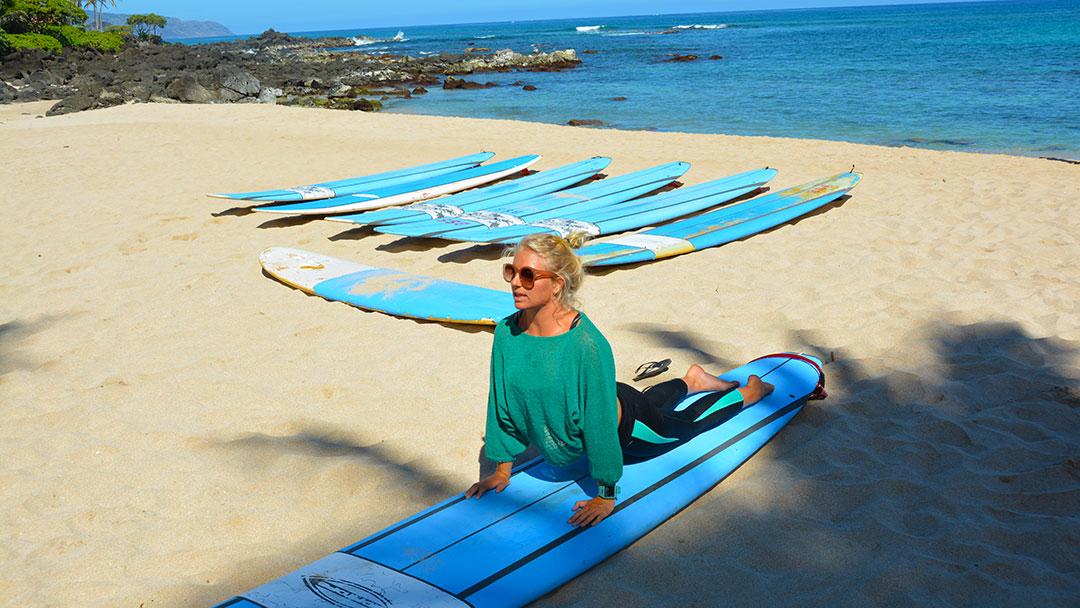 She then showed her how to place her feet on the long training surf board.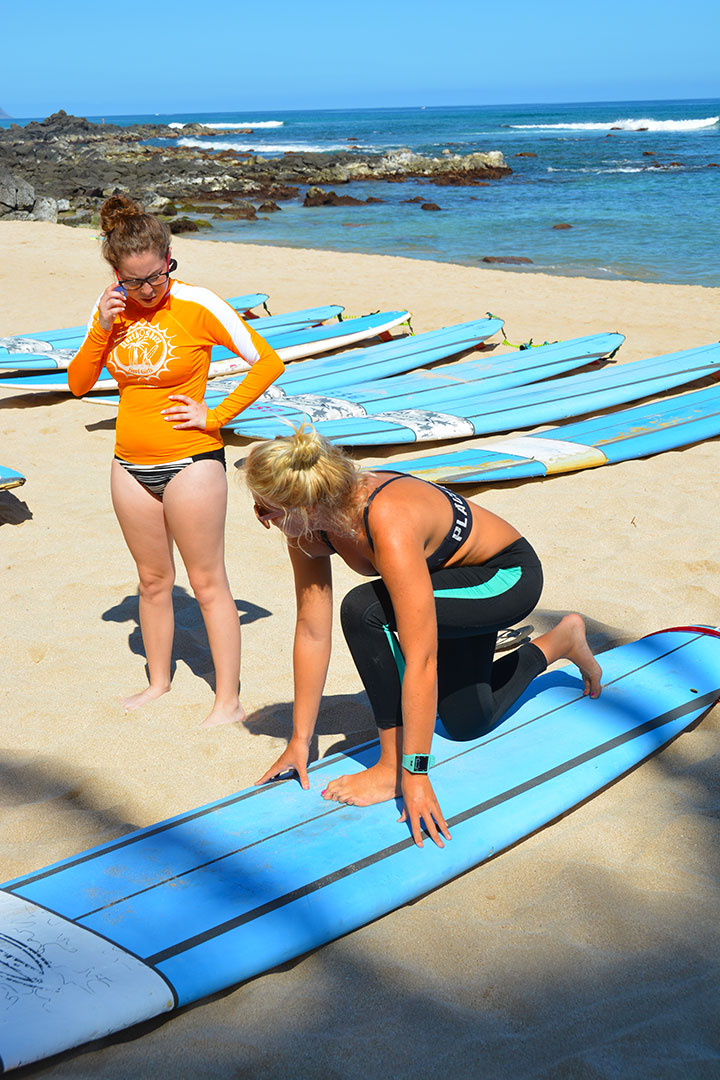 After demonstrating a few times, she asked my daughter to make some attempts on land as well.  This gives the student some surety of what they will experience on the water.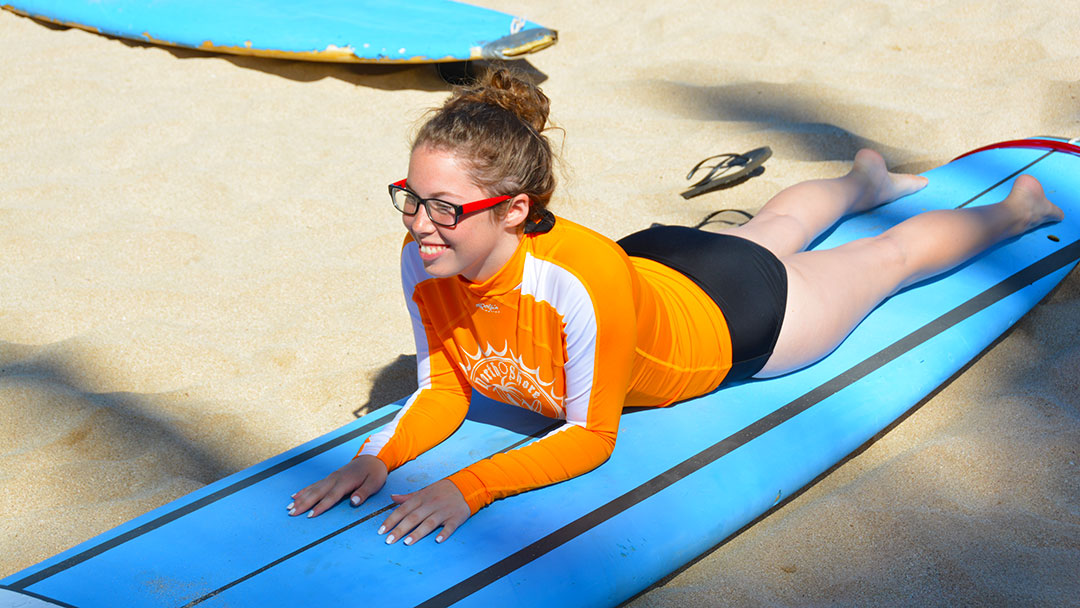 You can't surf, if you aren't willing to do the work of paddling.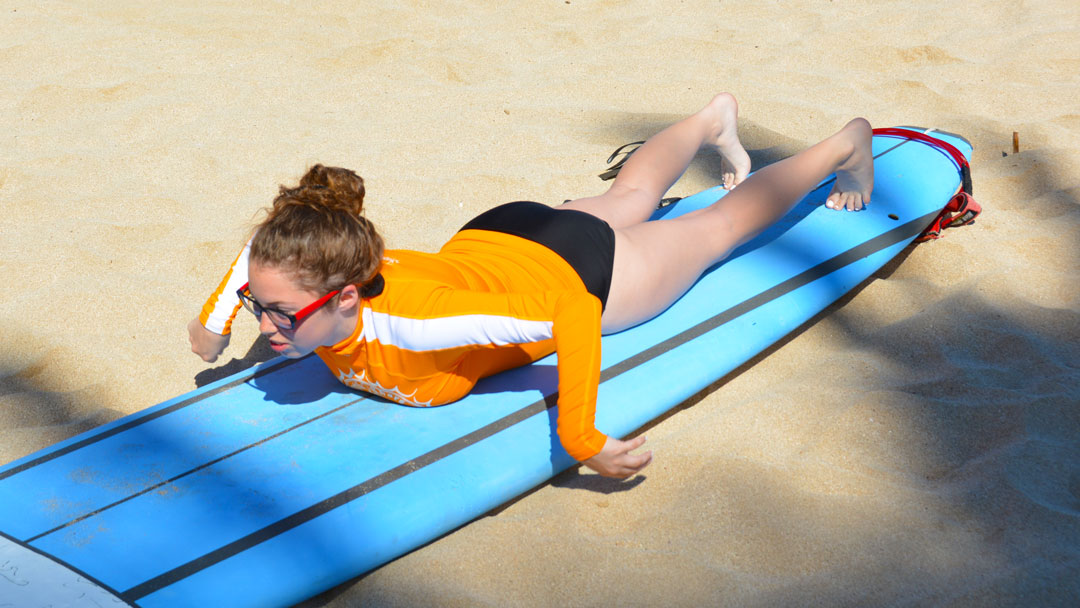 We learned that riding the back of the board slows you down and the front of the board speeds you up.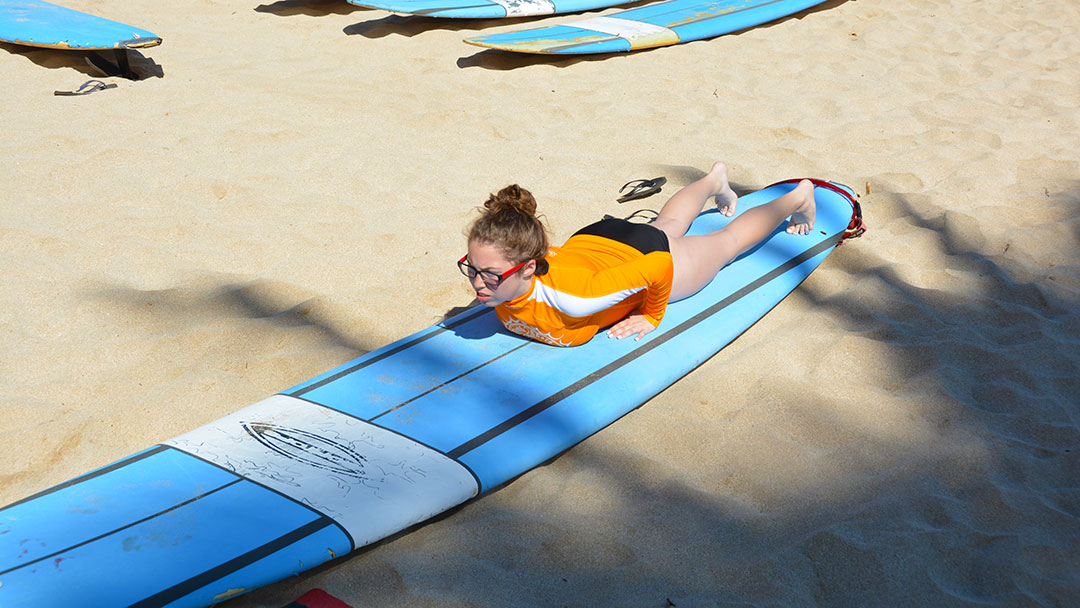 My daughter began by placing her right foot forward and Kat told her that it's okay to do that, but it's call "Goofy foot."  We just can't get away from Disney references :)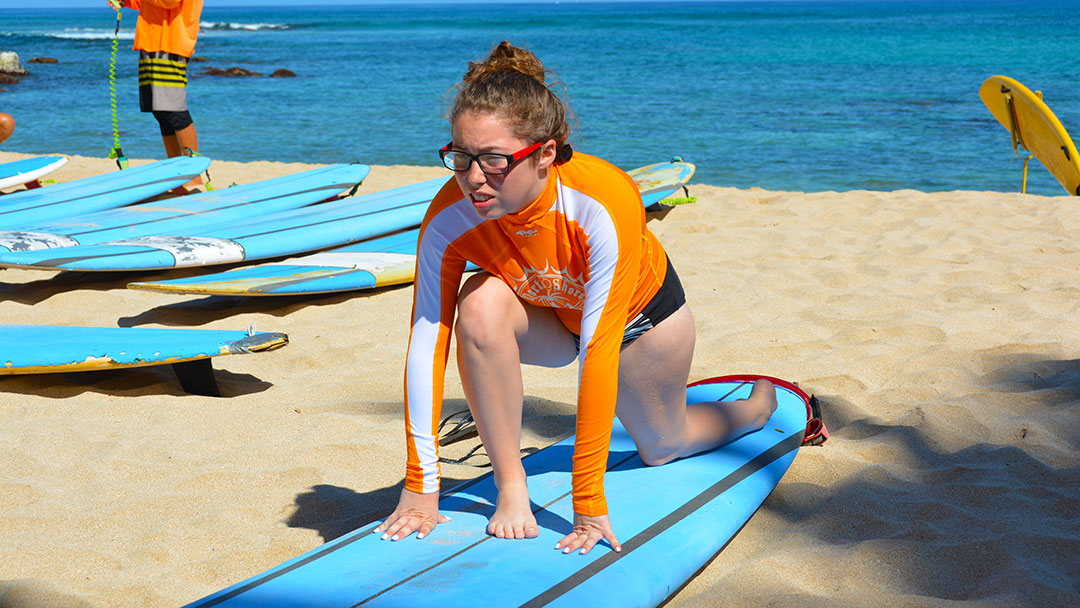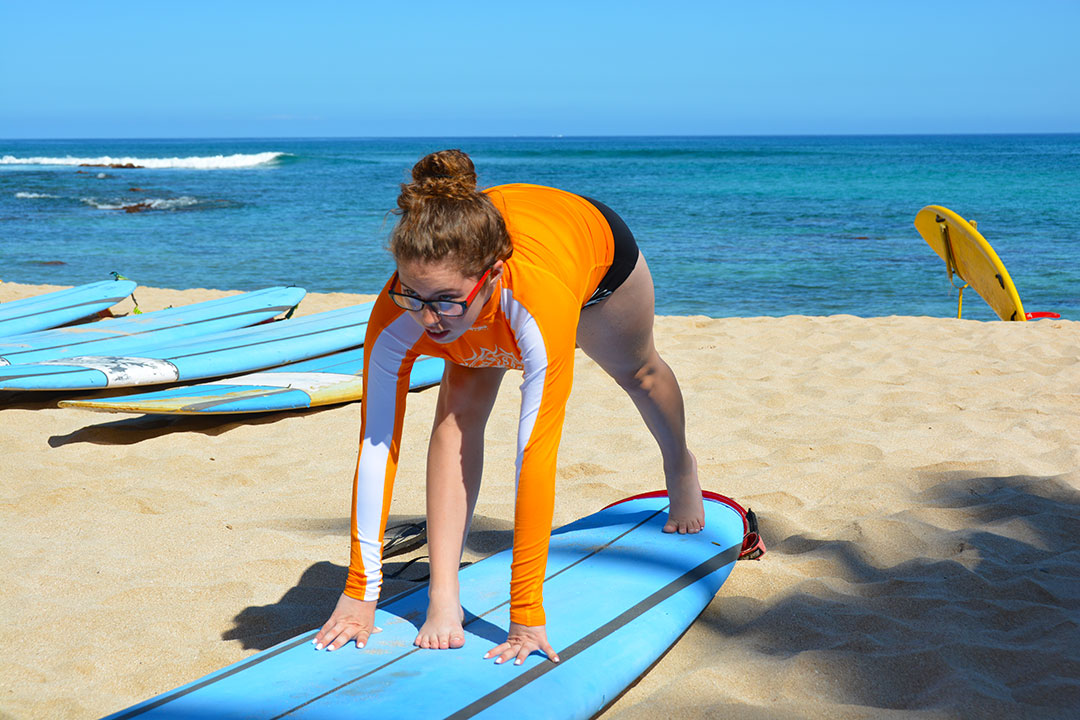 After trying the Goofy foot, she opted for the more traditional left foot forward.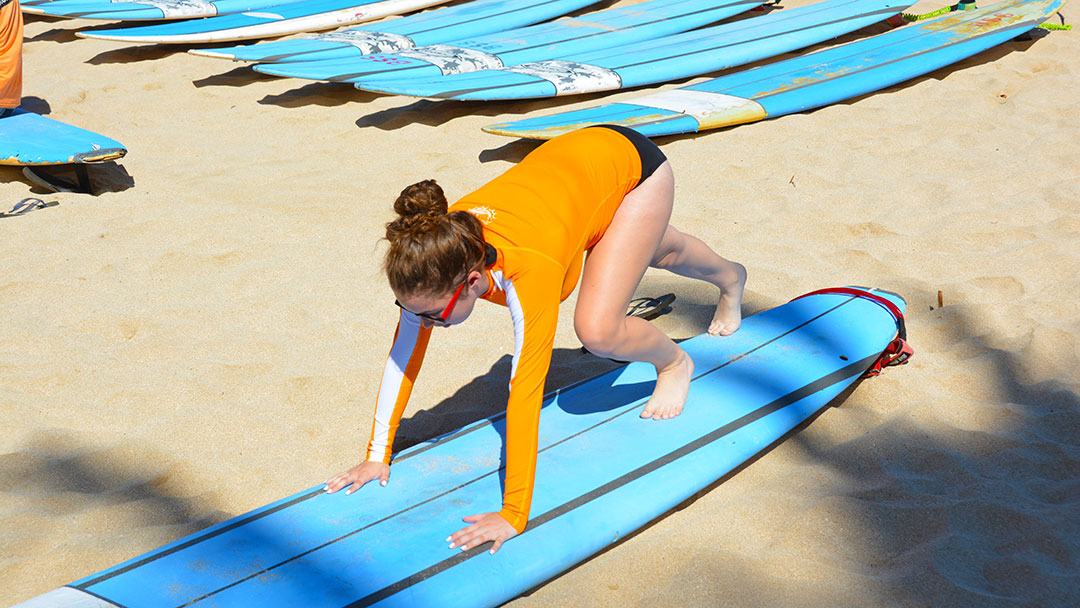 She mastered the pop up.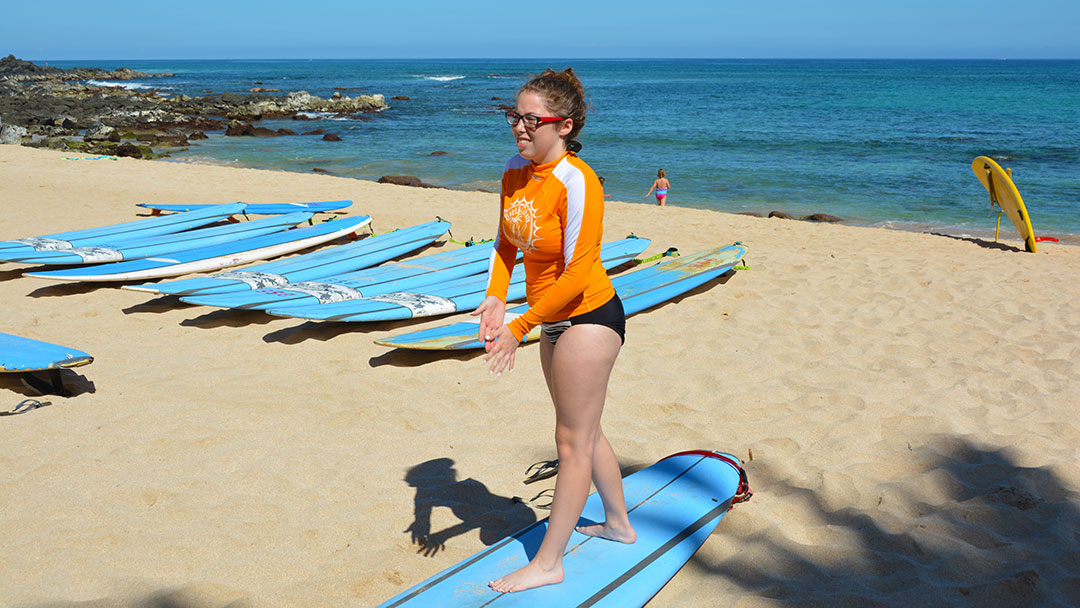 Away they go.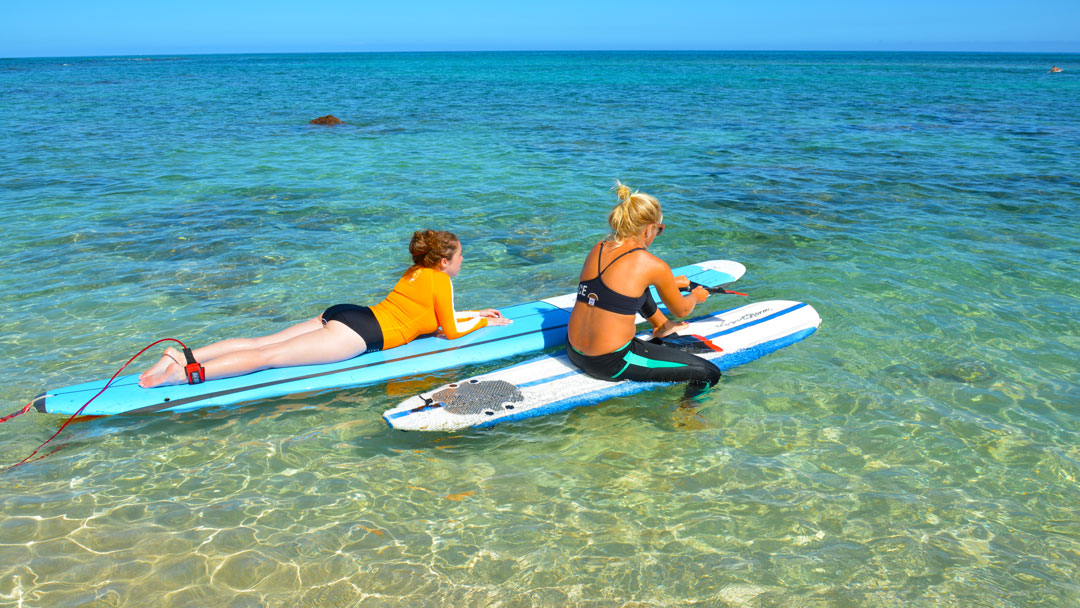 Kat said my daughter was a natural and she rode a number of waves.  My daughter really enjoyed the surfing, but learning from Kat was a real bonus because she was so friendly and outgoing.  They talked about a number of things while waiting their turn for a nice wave.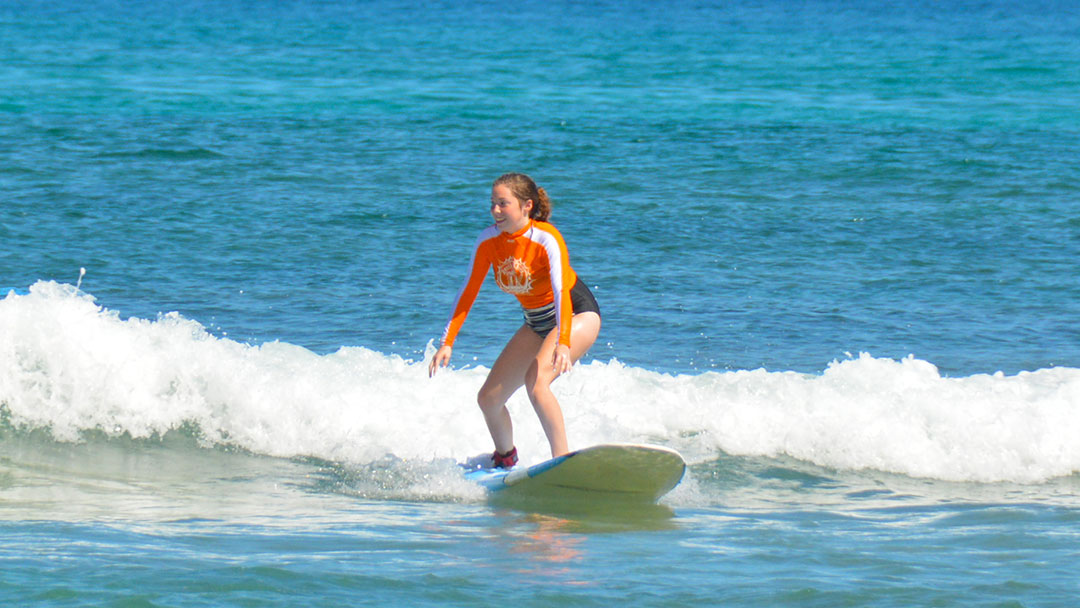 She smiled so much during this and the helicopter tour, that I told her she'd get wrinkles.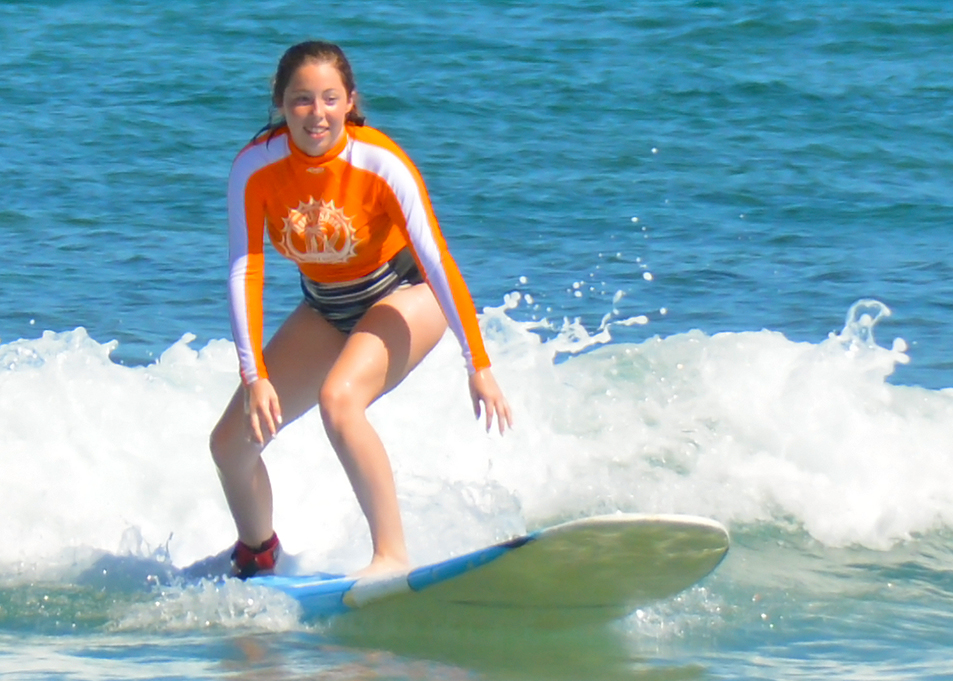 Shaka!  I'll tell you the story behind the "hang ten" pose another day.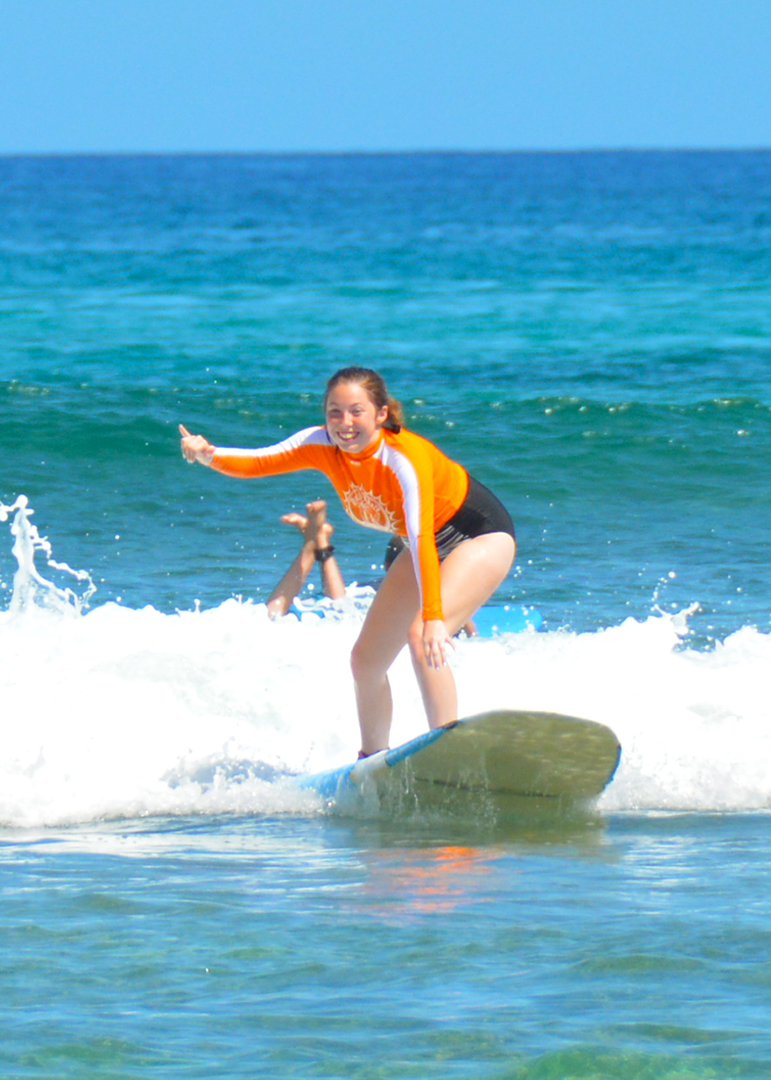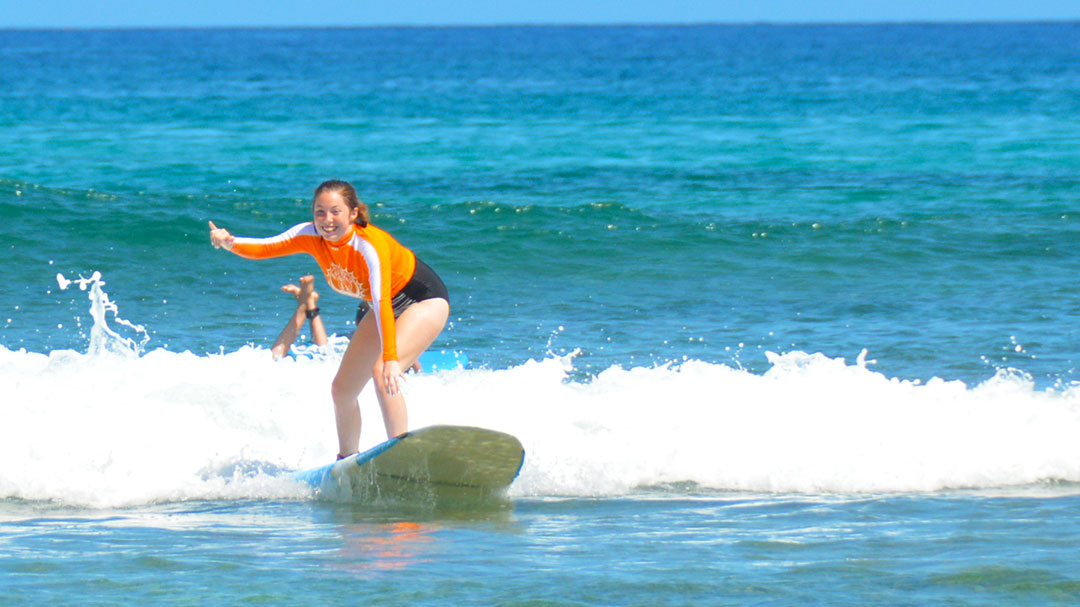 The North Shore Surf Girls even have a professional photographer named Willie who comes out on the waves with his camera to get some amazing shots.  He only charged us $30 for all his photos on disk and we were eager for the purchase.  You can view his work at www.williamedwards.photography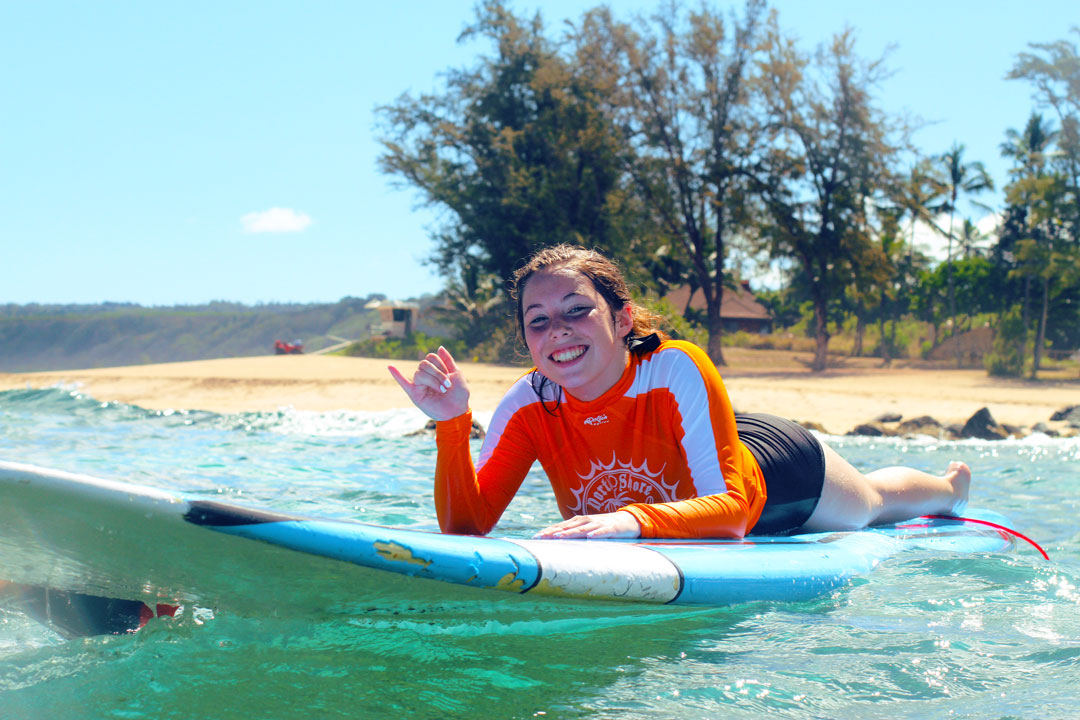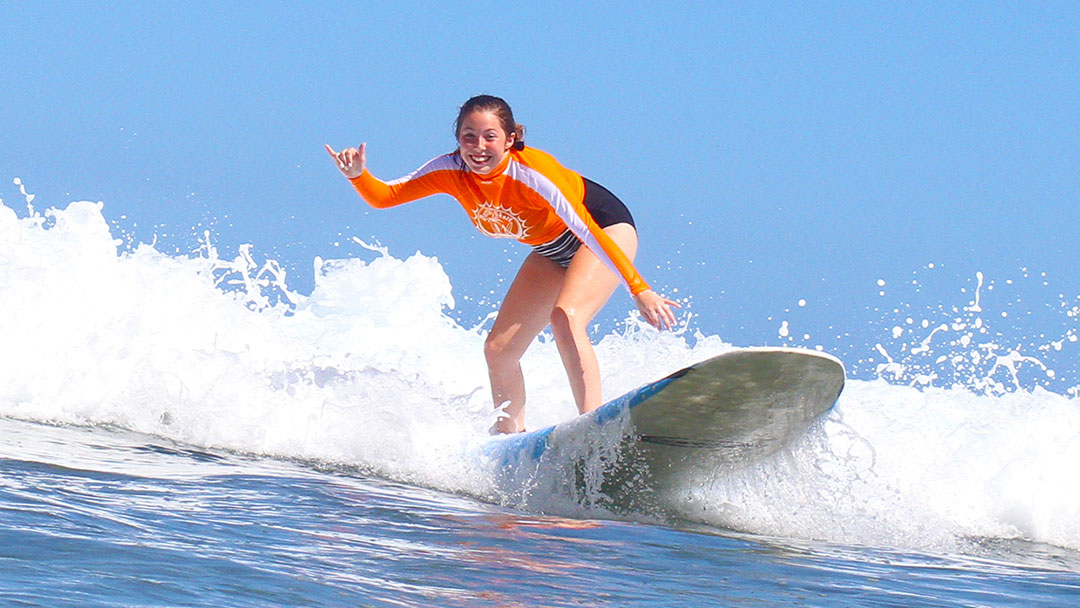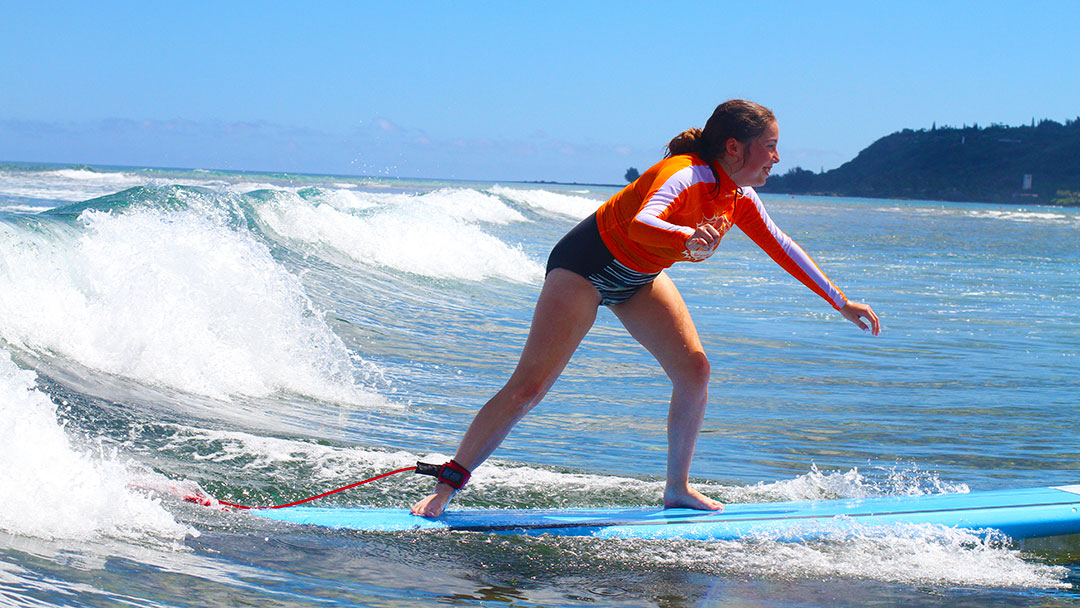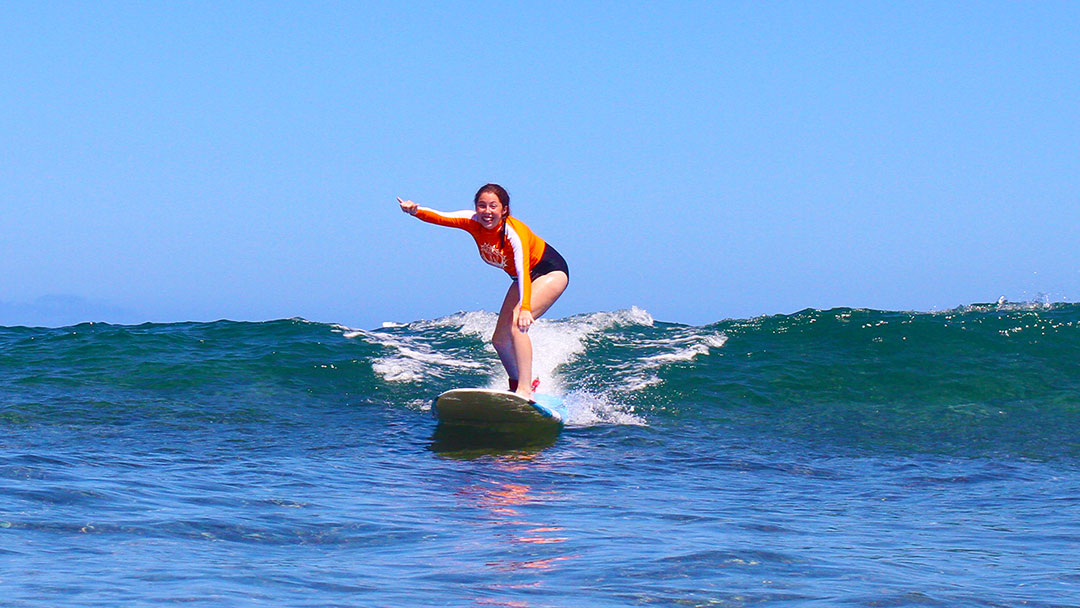 These smiles were easily worth the extra $30 to me.  Willie is super nice guy and did a great job.  I paid him in cash, but forgot to ask if he takes credit card.  He is working from his truck :)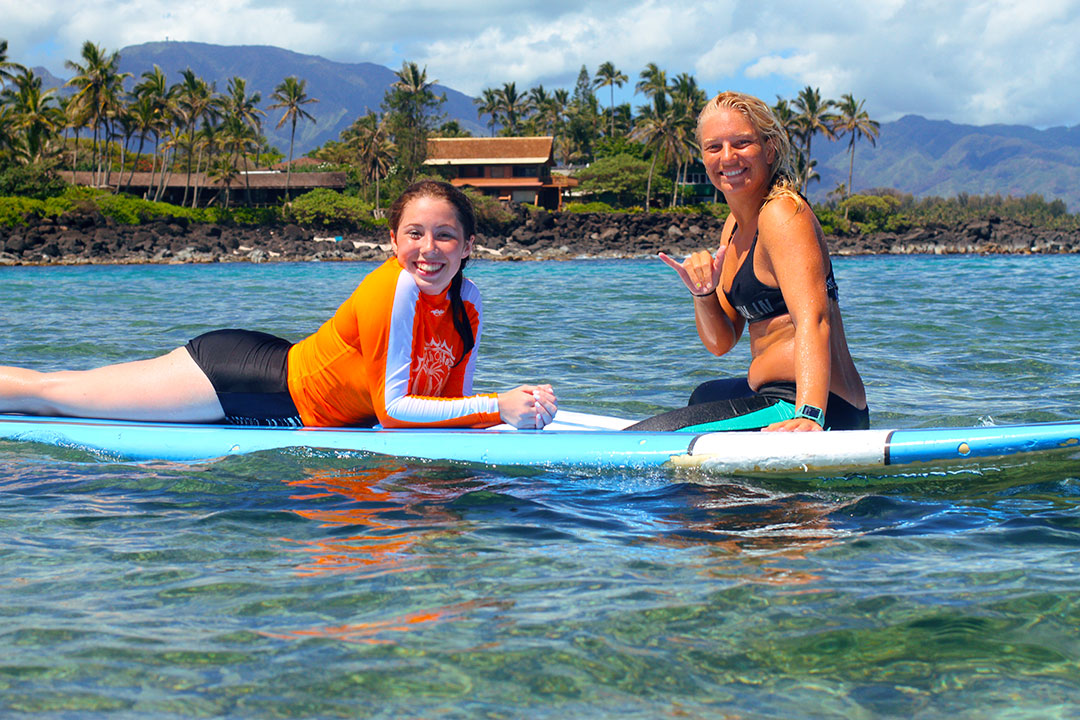 We finished off our two hour lesson with this photo that I took of Kat and my daughter.  I HIGHLY recommend North Shore Surf Girls and Kat was an excellent teacher and really hit it off well with my daughter.  I can tell you that my daughter did apply sunscreen before entering the water and still ended up with sunburn on the backs of her very white legs.  You might want to bring along some surf pants or whatever they call them.