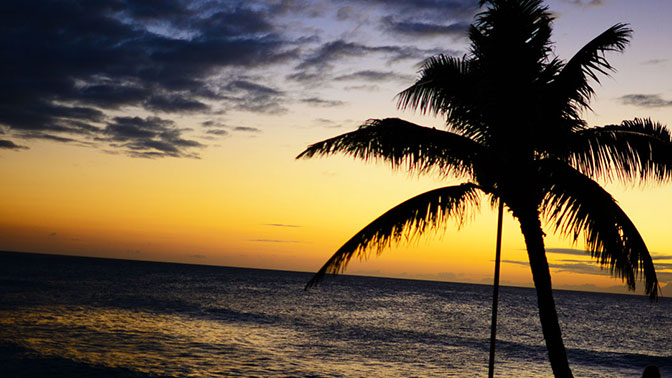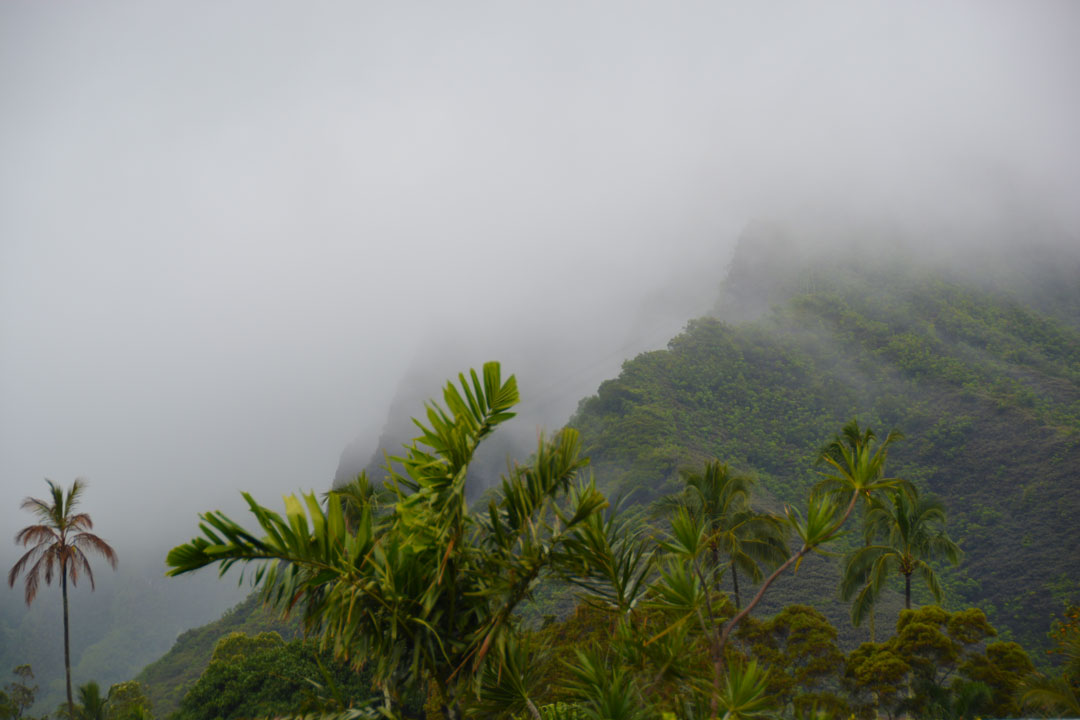 When my daughter was promoting into first grade she asked if she could travel to Hawaii as a graduation gift, if she made honor graduate.  Well, she kept her end of the bargain and graduated with honors in the top 10% of her class.  Top 5% actually.  So, being  decent Father, I had to uphold my promise to have her travel to Hawaii.
I booked a trip using every discounting technique I know and we arrived in Oahu to find it overcast and a light rain was falling, but that didn't dampen our adventurous spirit.  It actually made the island look a bit mystical.
We checked in at the Turtle Bay Resort on the North Shore and got settled in our room.  I'll post more photos of the resort later, but thought you might like to see our room as we arrived.  We received a "partial ocean view double queen room."  The room is fairly large and appointed well for the ocean front theming.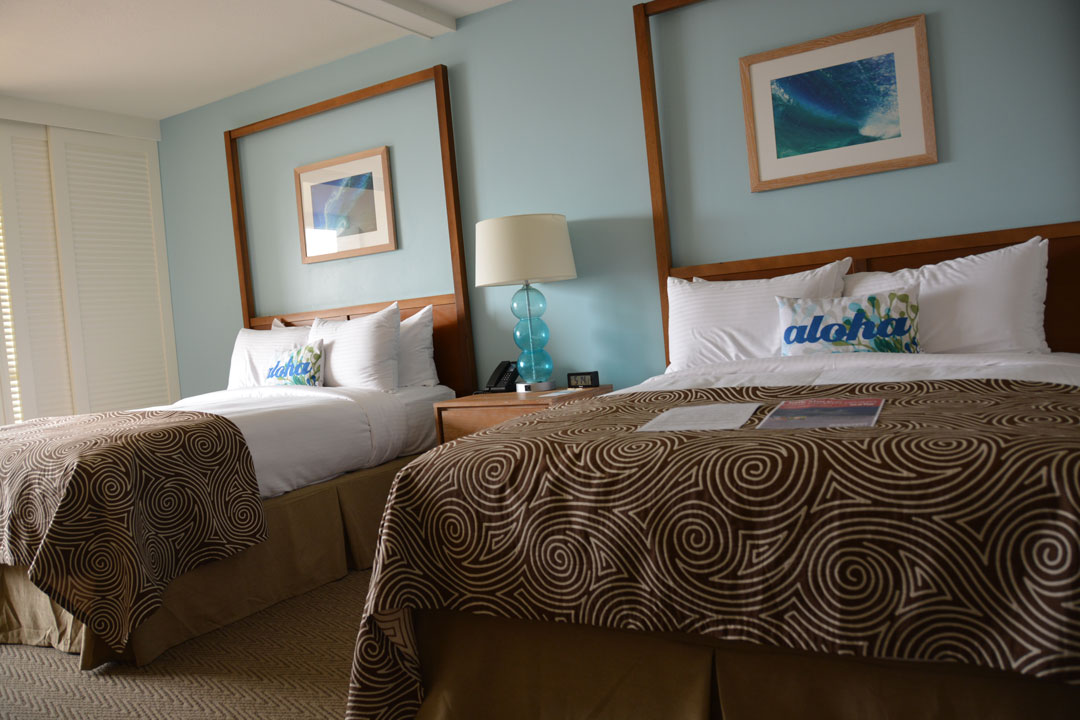 The beds are quite comfortable and I sleep well in one, which is saying a lot because I'm a light sleeper.  The room has a flat screen television with remote and cable access.  It even has a channel that plays the local tourist attraction information.  The pillows have varying degrees of hardness, so you can choose the one you like.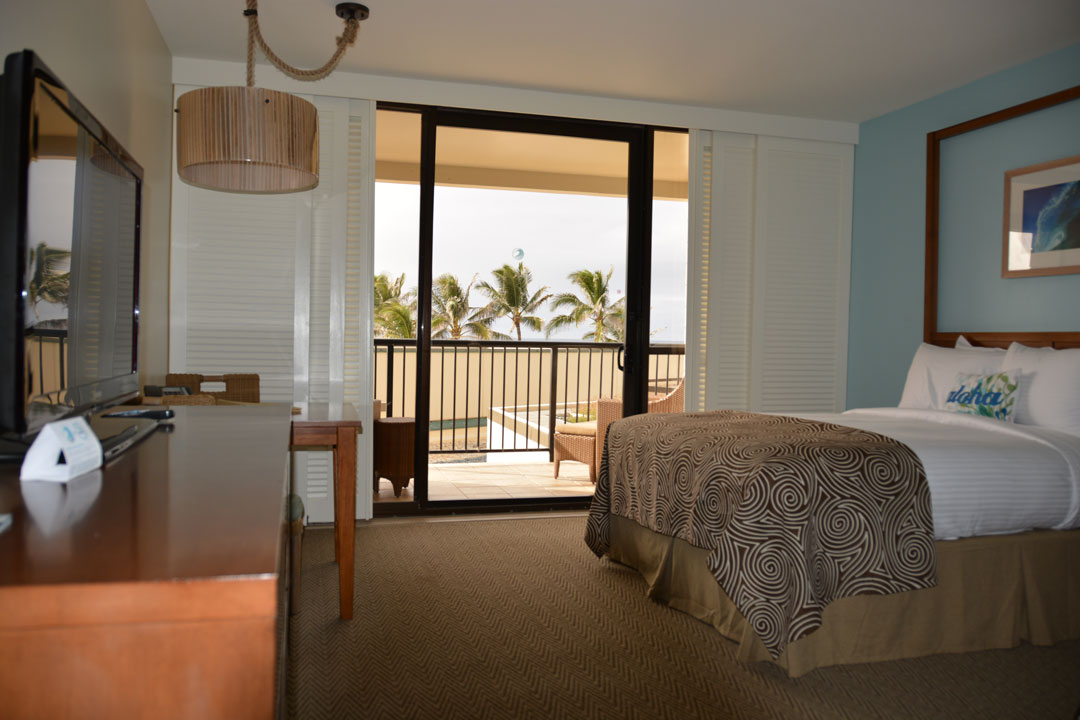 See those papers on the bed?  One of those announced that Zac Efron, Adam DeVine, Anna Kendrick and others would be filming a romantic comedy here at the resort.  We've seen other Hollywood types including Drake Bell at the resort too.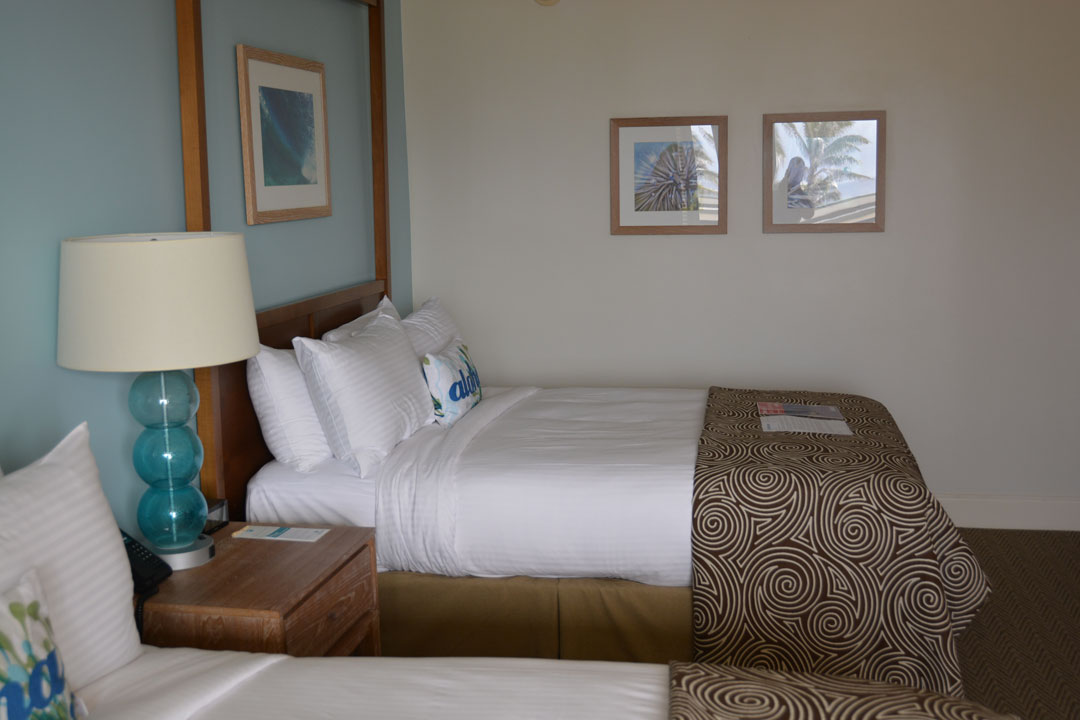 The bathroom has a separate open dressing area, so ladies can put on their makeup in one room while the men shave in the other area.  There is ample storage space in the closet as well.  Our room was very clean, so an A for the housekeeping staff.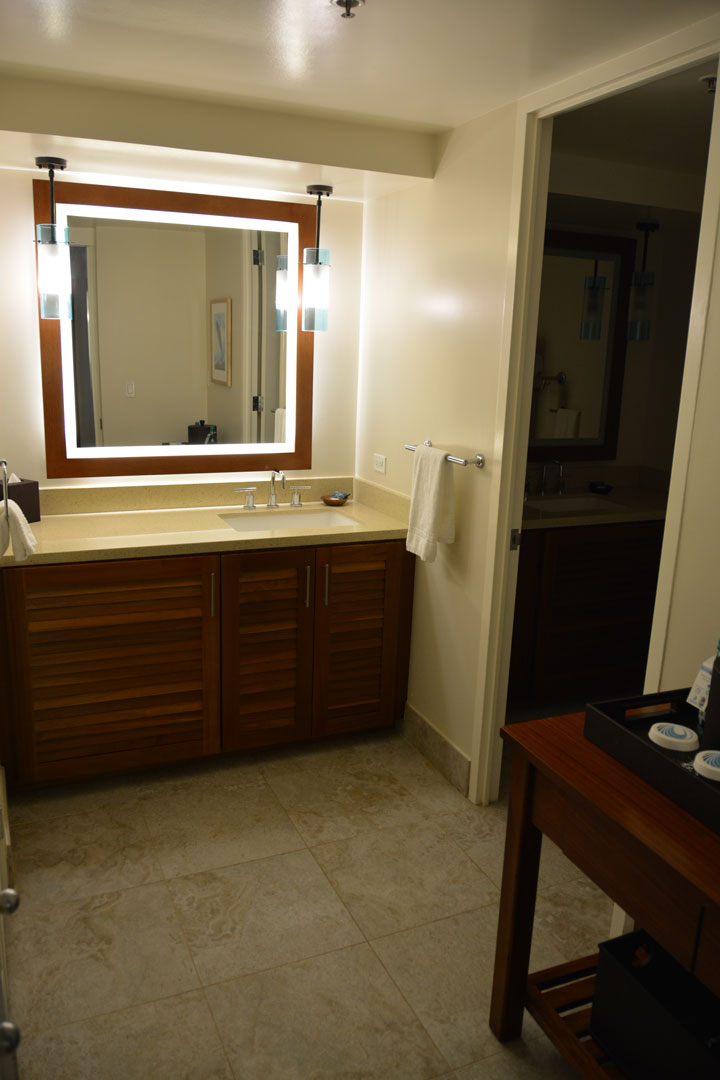 Here's a couple of shots of our 2nd floor room.  This view would have been better on a higher floor.
A view off to the side.  I described the resort to my daughter as a cross between the contemporary and the Polynesian.  The square, blocky appearance of the external design looks very much like the Contemporary Resort, the grounds and room have a little more Polynesian appeal, with maybe a touch of Beach Club tossed in.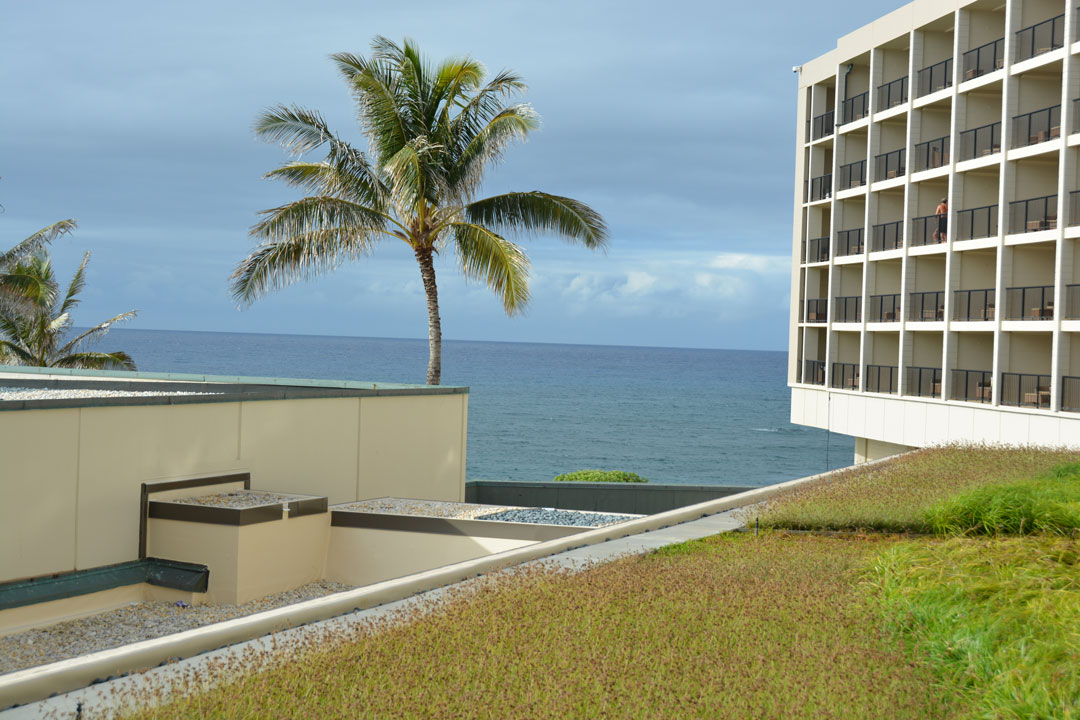 Bottled water is available for $1.50 which is quite reasonable these days.  Ice bucket and glasses as expected.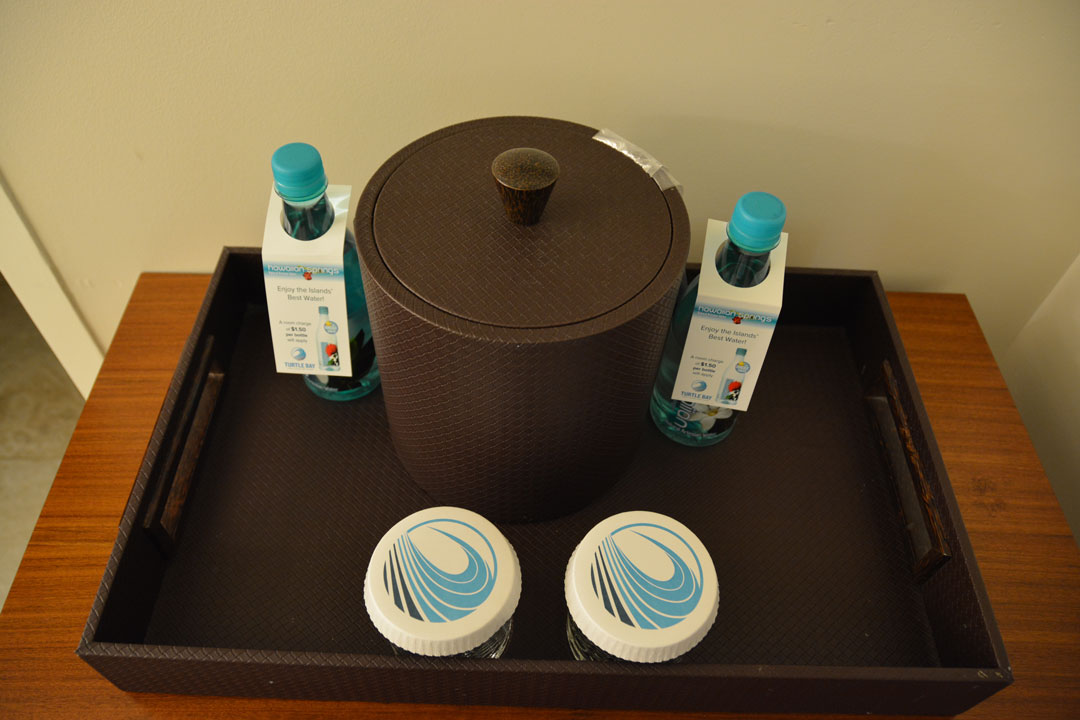 Main restroom area has the basic amenities you'd expect from any nice hotel including soap, shower gel, shampoo and lotion.  The towels are comfy but not to the 5 star level.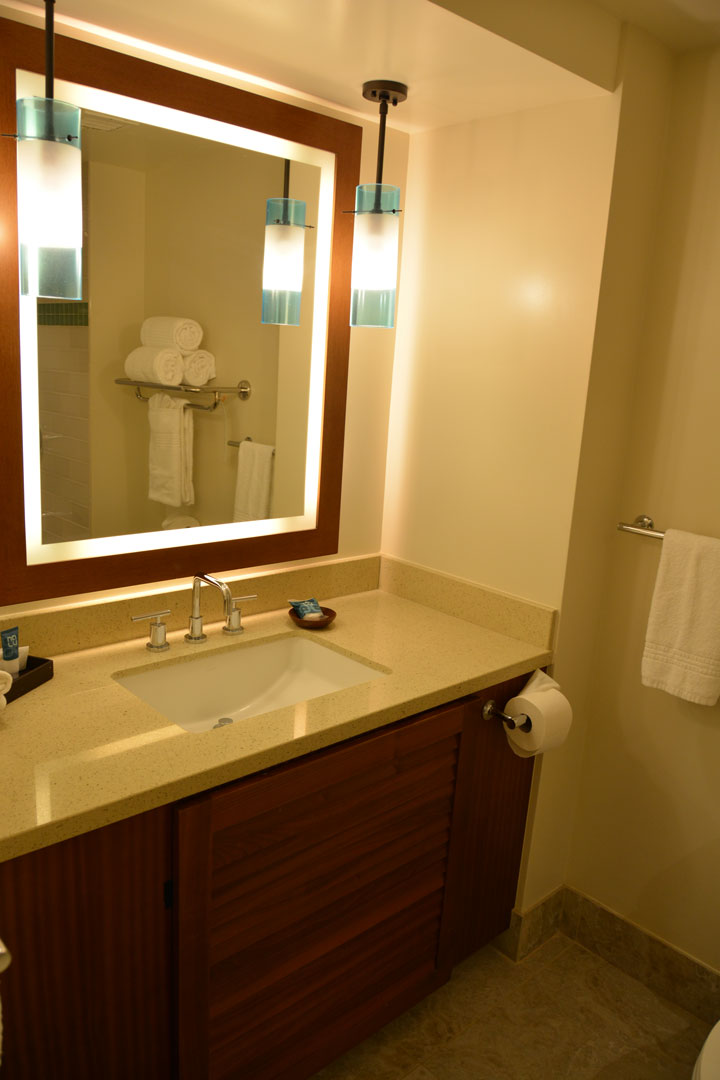 Toilet.  Not much to say, but it works.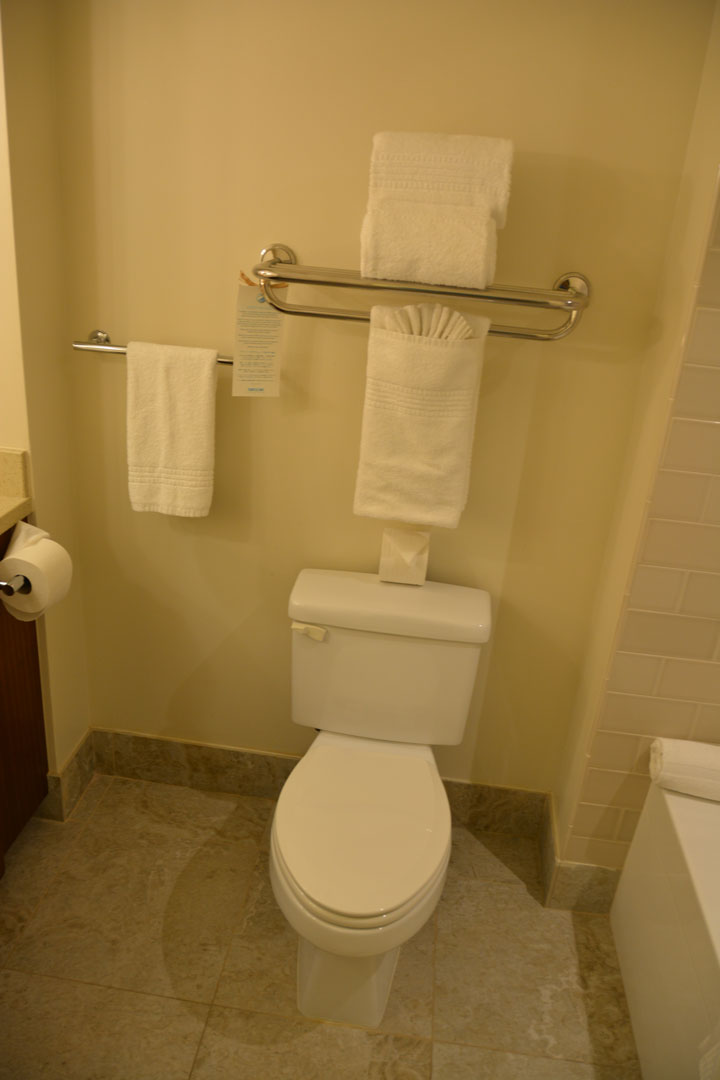 Rainfall shower.  We've found there to be plenty of hot water each morning for showers.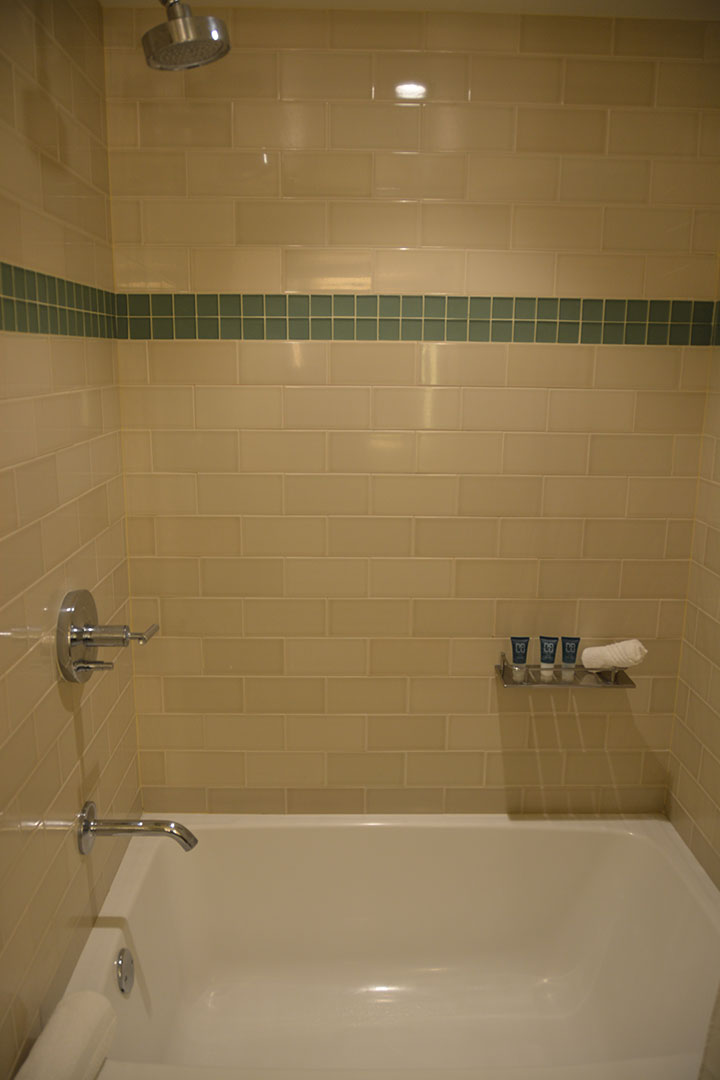 We made our way down to the pool area and found that they were shooting that movie we discussed earlier.  Zac Efron was shooting a scene where he appeared drunken and fell into the pool.  They worked on that single scene for 2 days!  I got a couple of shots of the stars from a distance before the security guy came over to ask me not to take photos.  I saw an actual paparazzi guy with his full set up snapping away a few feet from me though.  My daughter was excited to see the filming stuff, but I'm not a Zac Efron fanboy.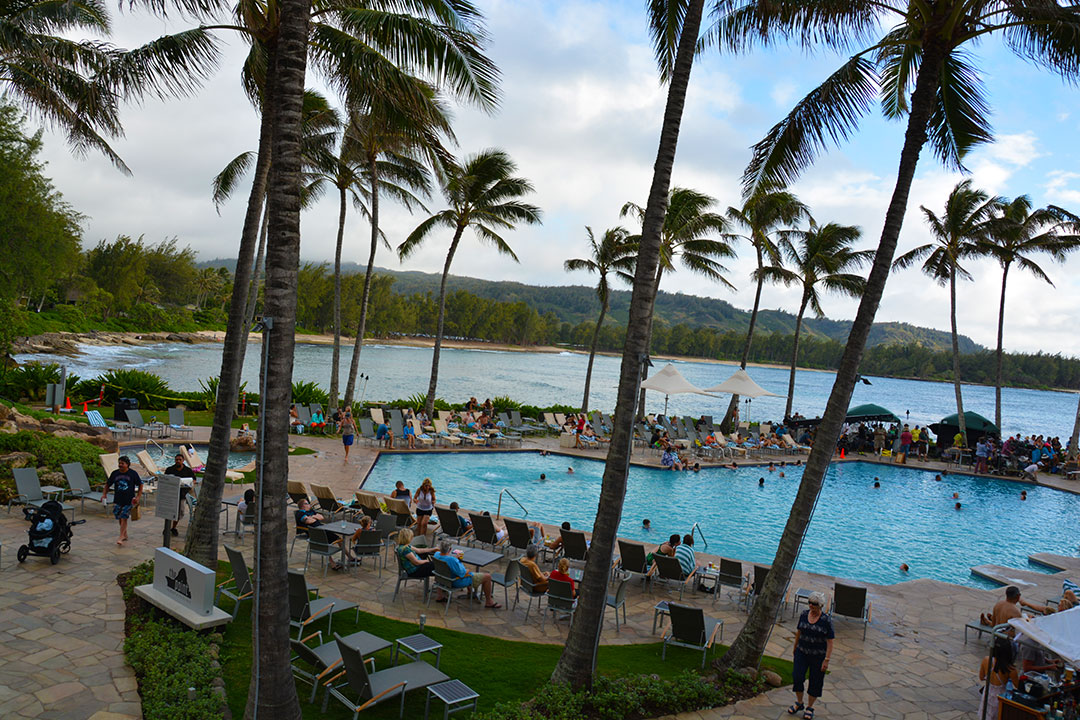 There's a nice little falls into the hot tub area.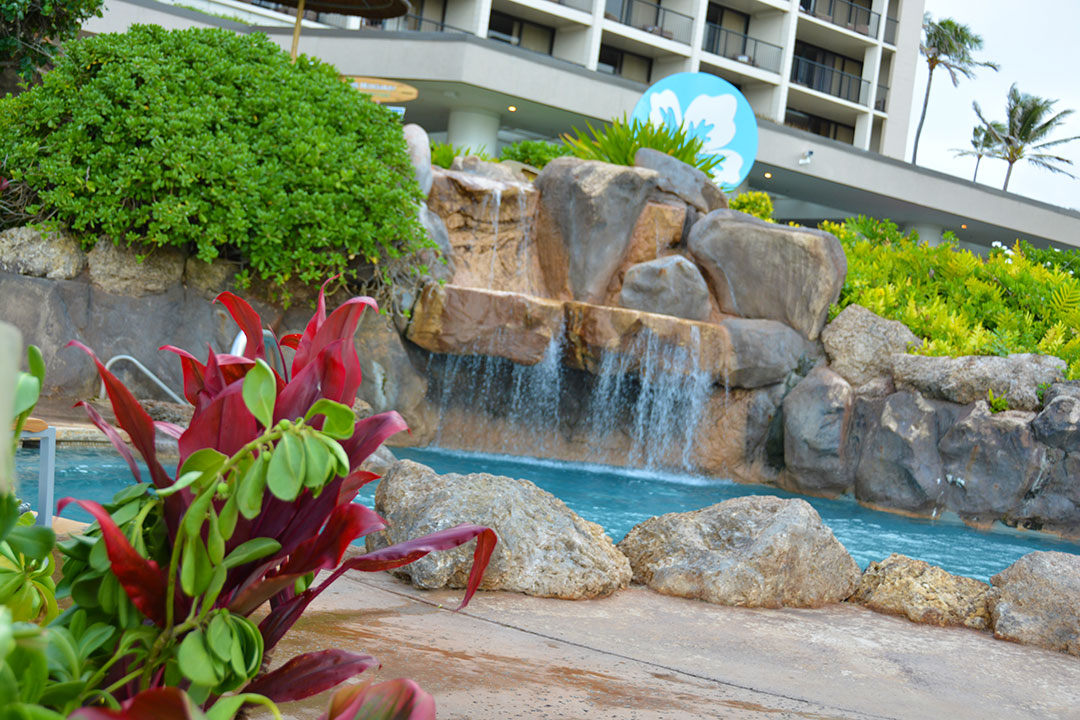 Doesn't it kind of remind you of the Contemporary too?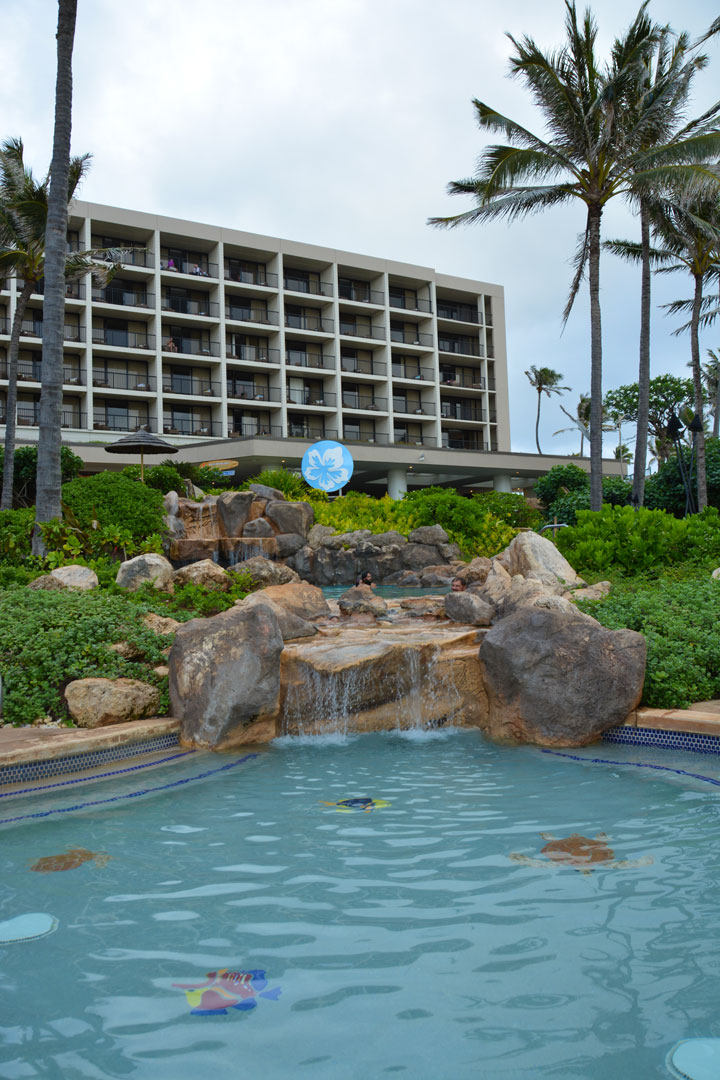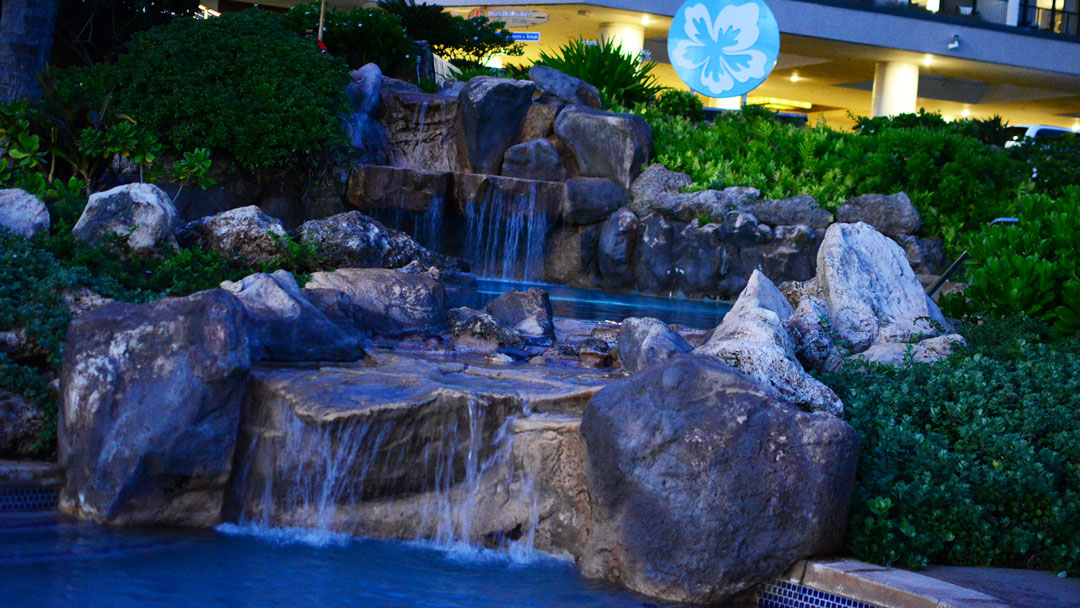 On the pool side there is this rugged area of beach and in the distance there is a sandy area.  The opposite side of the resort has a swimming beach, but we'll cover that another day.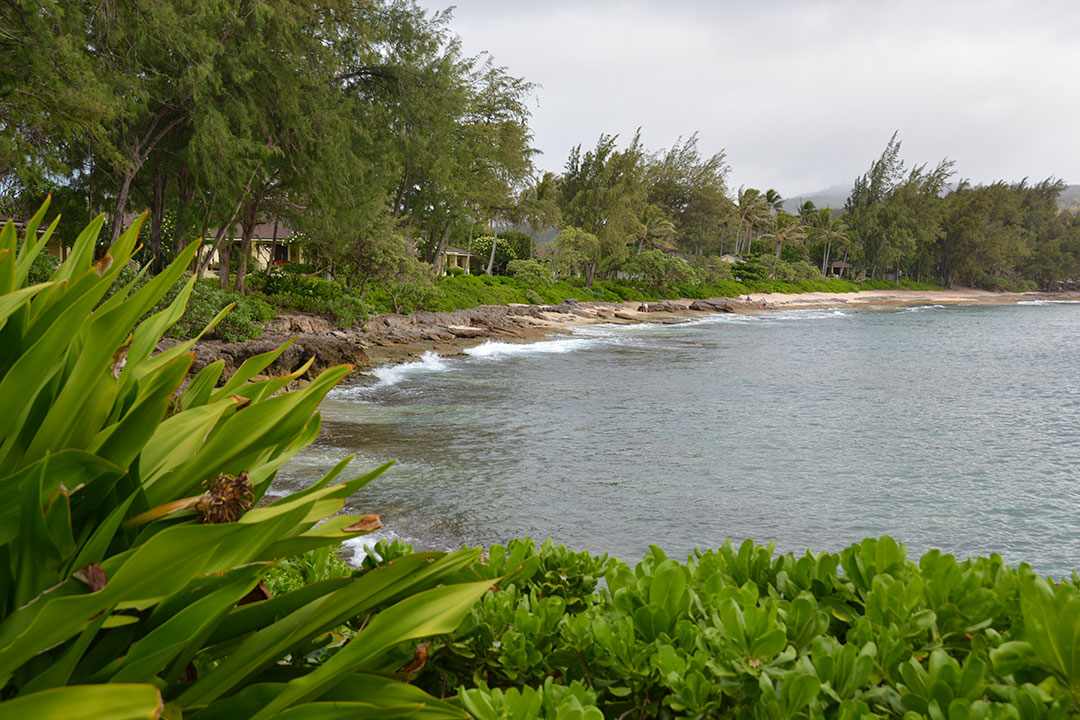 I chose to bring her to the North Shore first because I thought it would feel more authentic than the typical Waikiki Beach stay.  It was just over an hour drive from Honolulu.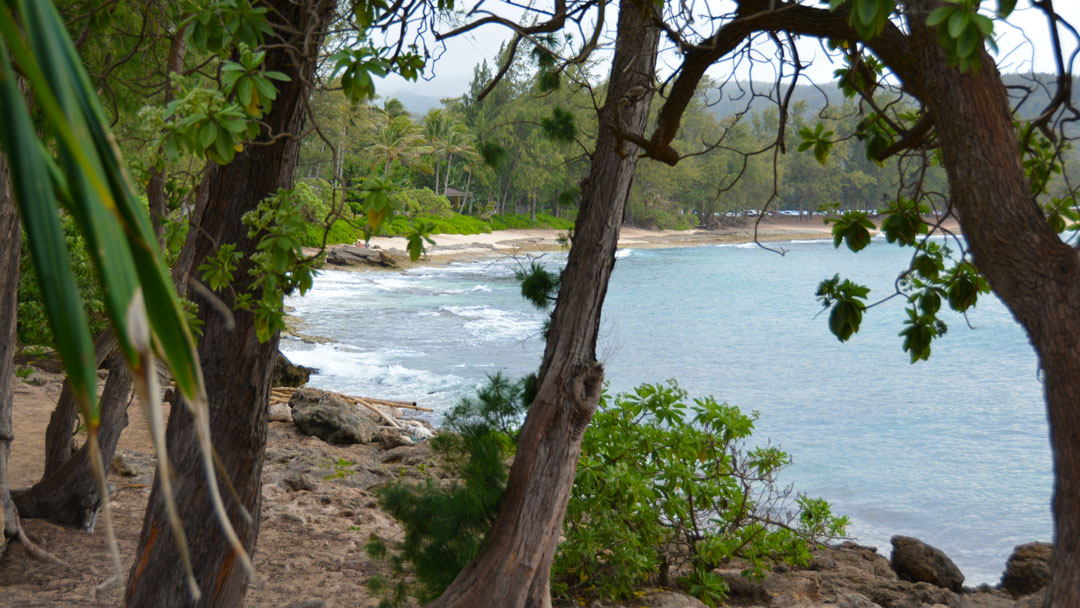 Purdy huh?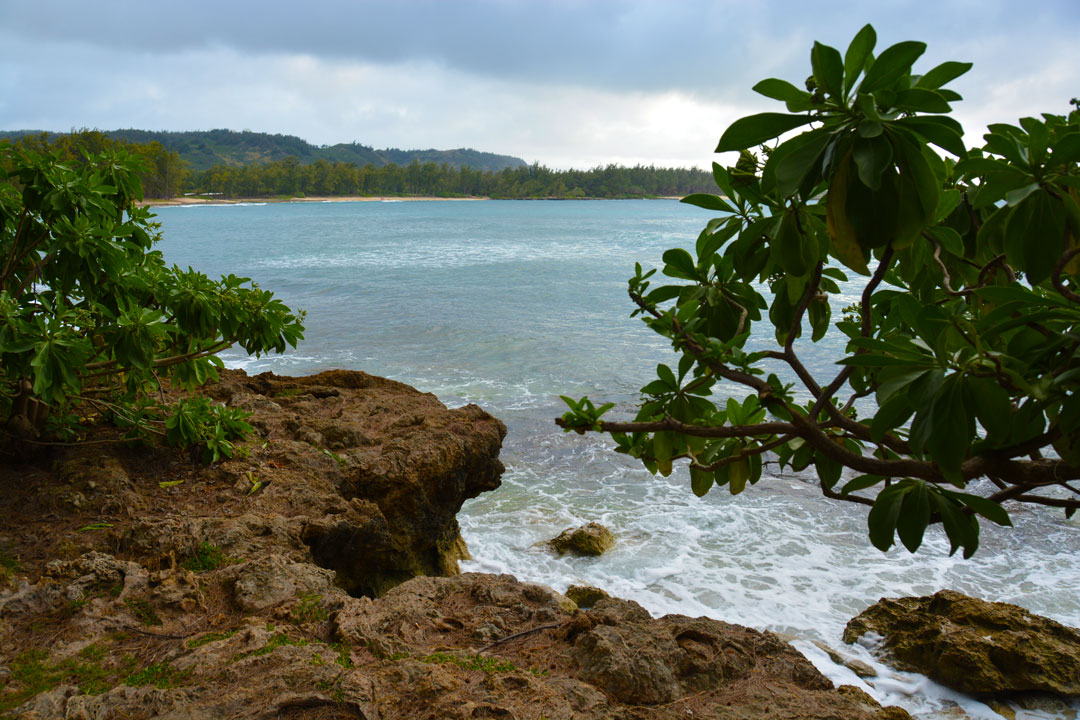 The sun was beginning to set.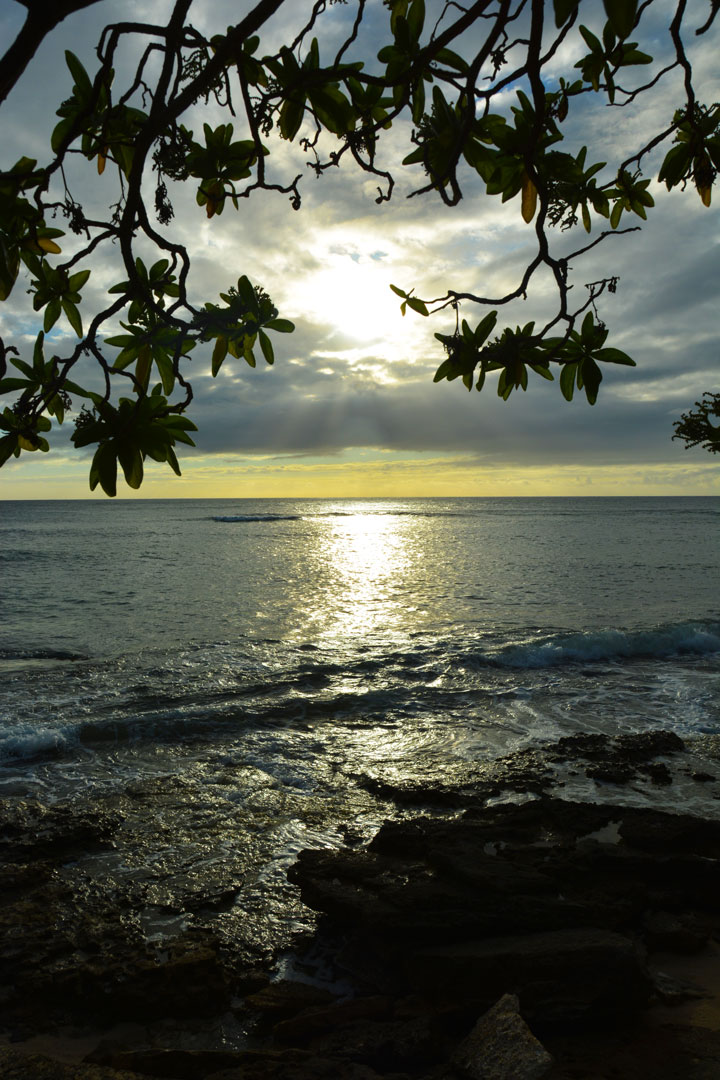 In addition to traditional hotel rooms, Turtle Bay Resort offers some nice villas with water front views.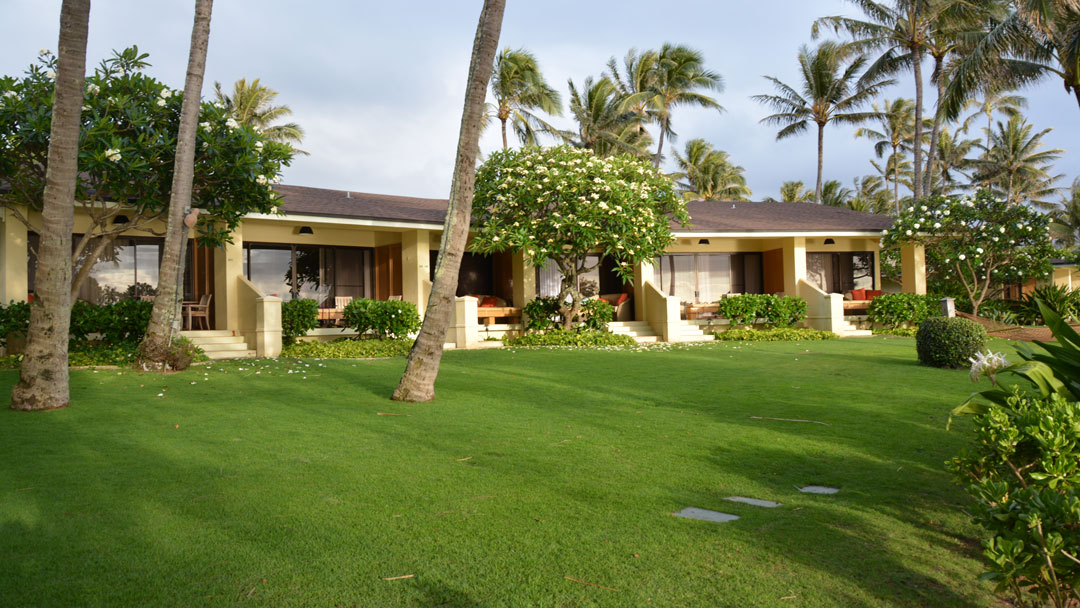 Sunset at Turtle Bay is amazing.  So relaxing as there was no one around.  Just waves crashing.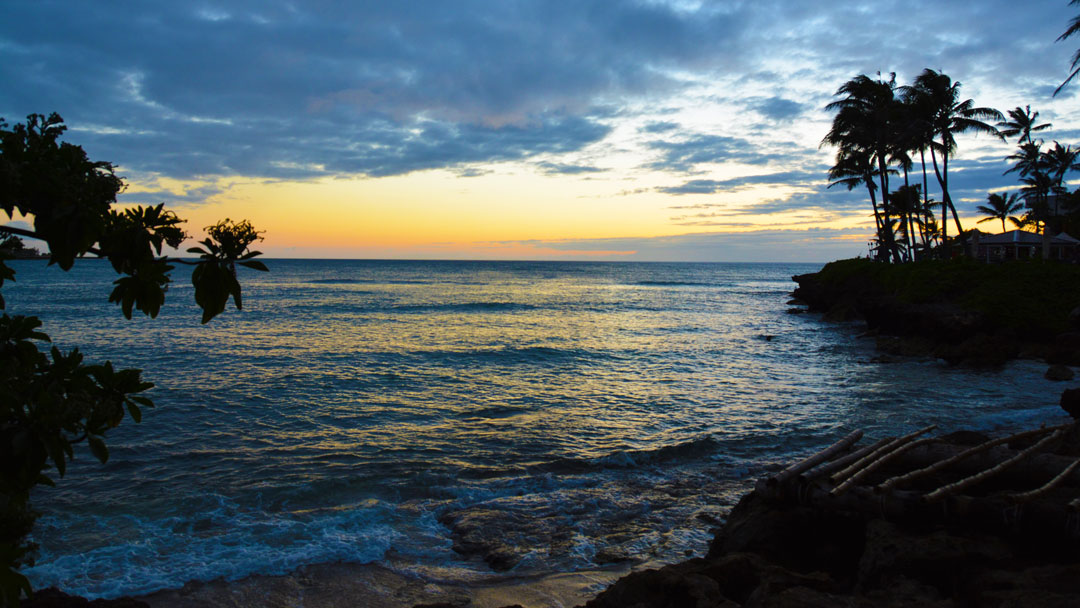 We found this little raft that reminded us of Castaway.  Wilson!  Where are you Wilson?
I'll leave you today with some lovely sunset photos.  I've got to take her for her first ever surf lesson!