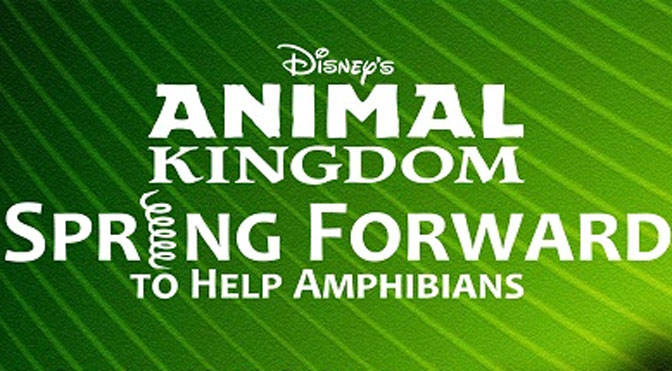 Disney's Animal Kingdom theme park will offer a special one-day "Spring Forward" event that focuses on amphibian care.    When guests visit Rafiki's Planet Watch, they will be able to make toad abodes (special homes for frogs and toads) for their backyards, try leaping like a frog, listen to frog calls, examine amphibian adaptations, and meet some cool amphibians and their keepers. Frog fun fact: Frogs provide a free pest-control service – they eat billions of harmful insects annually, including mosquitoes and their larvae.
Guests also can learn about the critically endangered Puerto Rican crested toad, which are raised at Disney's Animal Kingdom and releasing in their native habitat to re-populate the species in an area where these toads once thrived but are now considered extinct.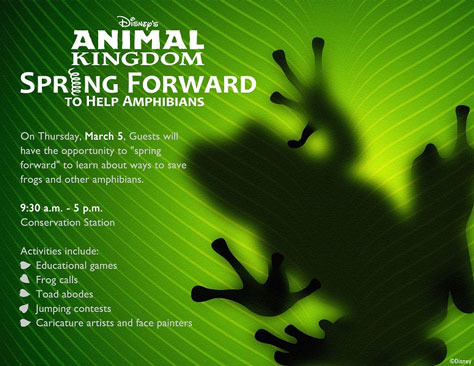 The event will take place at Rafiki's Planet Watch on March 5 and is free for guests with valid park admission.