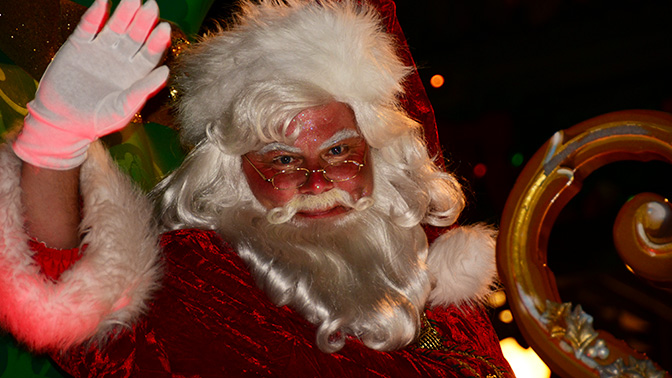 Downtown Disney's Festival of the Seasons officially begins today with the opening of extremely popular Santa Claus meet and greet.  He meets in an area known as Santa's Chalet which is located next to the World of Disney store.  Here's Santa's schedule for 2014:
November 14-20 – 5:00-9:30pm
November 21-December 24 – 12:00-9:30pm
After working the busy season and delivering gifts to the children of the world, he will take a break and allow Santa Goofy to take over.
December 25-29 from 3:00-9:30pm
In Disney World's continuing efforts to not allow guests to wait in long lines, they will feature a new pager system.  If the wait for Santa or Santa Goofy exceeds 30 minutes, guests will be offered a pager or opt to receive a text message telling them when to return so that their wait time doesn't exceed 20 minutes.  Hey, you can't get people to shop in DTD, if they are waiting in a line, right?