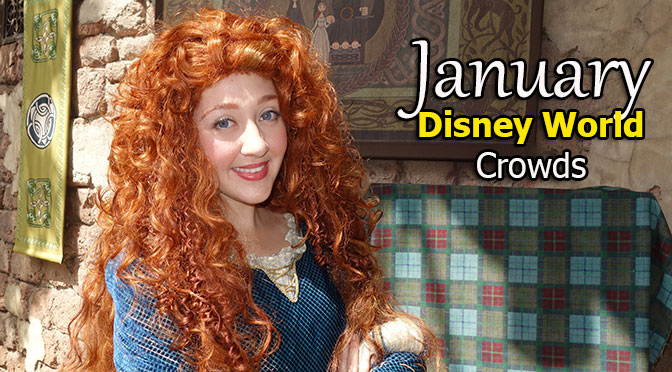 The Disney World Crowd Calendar for January 2021 shows that this month is typically a pretty calm one at Walt Disney World.  The weather is cold and the crowds are average, except for the first few days, Marathon weekend and MLK Weekend.  Epcot offers the Festival of the Arts.  There's no special parties, so many rides go down for refurbishment.   Those refurbishments are typically listed a few months before hand.  Water rides are typically closed most or all of January.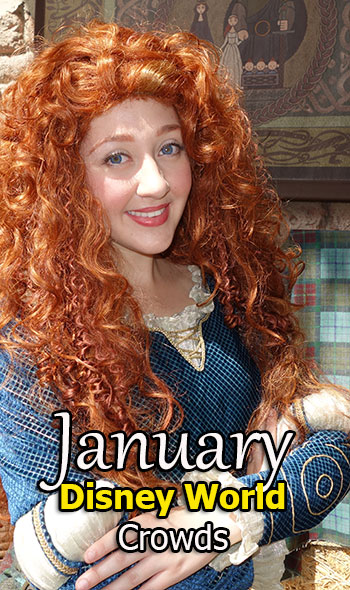 While the final week of Christmas vacation is insanely busy, you can manage them with good touring plans and Fastpass+ usage.   If you are staying at a Walt Disney World resort, rise early on your Magic Kingdom day and take advantage of the early opening of the Magic Kingdom.   When visiting the parks, I recommend that you avoid the Extra Magic Hour parks as they will draw in more guests.
With lower hours than normal early in the month, it may be best to spend a day in the parks and spend an evening the Fort Wilderness Campfire.    
Avoid the trap of visiting a park on its longest hours day.  More people will be there and the wait times can be 30% to 100% higher than other days.  The BEST day to visit the Magic Kingdom in terms of lines is a Christmas Party day.  Many attractions are walk-on.
What will the weather be like during your January trip?
Average high temperature:  71°F
Average low temperature:  47°F
Mean temperature:  59°F
Record high temperature:  89°F (2006)
Record low temperature:  18°F (1985)
Average Precipitation:  2.91 in.
January is the coldest month of the year in Orlando and oddly enough we still get a decent amount of rain too.  Be sure to dress for both warmer days and colder nights with a nice jacket and cap.
Should I use Extra Magic Hours privilege?
Avoid the trap of visiting a park on its longest hours day.  More people will be there and the wait times can be 30% to 100% higher than other days.
If you are planning to use Extra Magic Hours, use the morning ones, they are a great benefit, if you leave after lunch or parade time.  Avoid the parks that offer evening Extra Magic Hours because they have large crowds at night and many rides have long lines (Hollywood Studios and Epcot).  The exception would be the Magic Kingdom late at night because most guests won't stay up from 1am to 3am in the morning.  If you choose a Late Extra Magic Hour park, you should plan to sleep in the next day.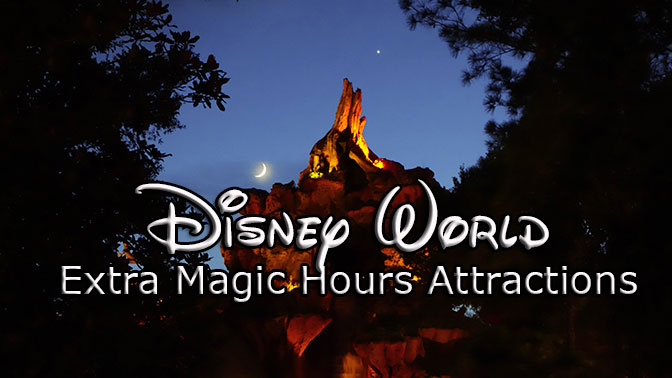 A note on Fastpass+ Booking
Fastpass+ can be booked 60 days in advance for ONSITE guests and 30 days in advance for OFFSITE guests and Annual Passholders.  You can begin booking them at 7am Eastern Time.  The booking dates are included on my Disney Crowd Calendar below.
What attractions will be CLOSED for refurbishment during your trip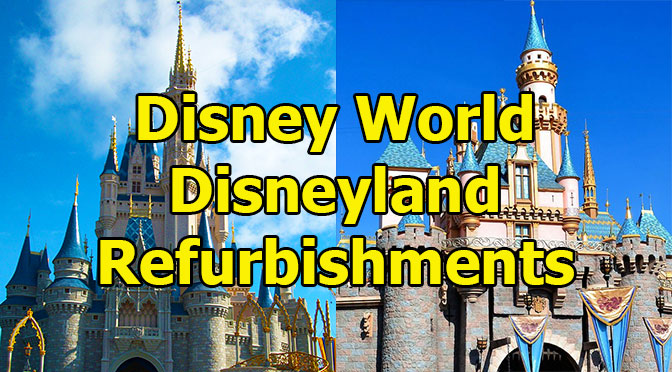 Special January Events at Walt Disney World
Disney World Marathon Weekend – January 9-12
Martin Luther King Weekend – January 17-20
Epcot International Festival of the Arts – Begins Mid-January
To read the crowd level, follow the DATE at the top!  The best park each day is marked in GREEN.
Lowest Crowds
Low Crowds / Best Park
Moderate Crowds / Median Park
Busy Crowds
Insane Crowds / Worst Park
Weekly view includes all entertainment options, weather and Fastpass/Dining booking dates!
Be sure to print in landscape mode with background image turned on!
If you are viewing on a desktop/laptop, you will see a week at a time with all the full details.  It is printable.  If you are on mobile, it will show in mobile format that will stream down the page.  You must subscribe to Character Locator in order to see Friday/Saturday in Mobile View.
My Crowd Calendar includes park hours, Extra Magic Hours, special entertainment options, 180 Days Dining Window, 60 and 30 Day Fastpass+ Booking Windows!

January 2021
Historic Disney World Park Hours
Are you planning a vacation? Reach out to our trusted travel agency sponsor Authorized Disney Vacation Planner
Mouse Class Travel
!