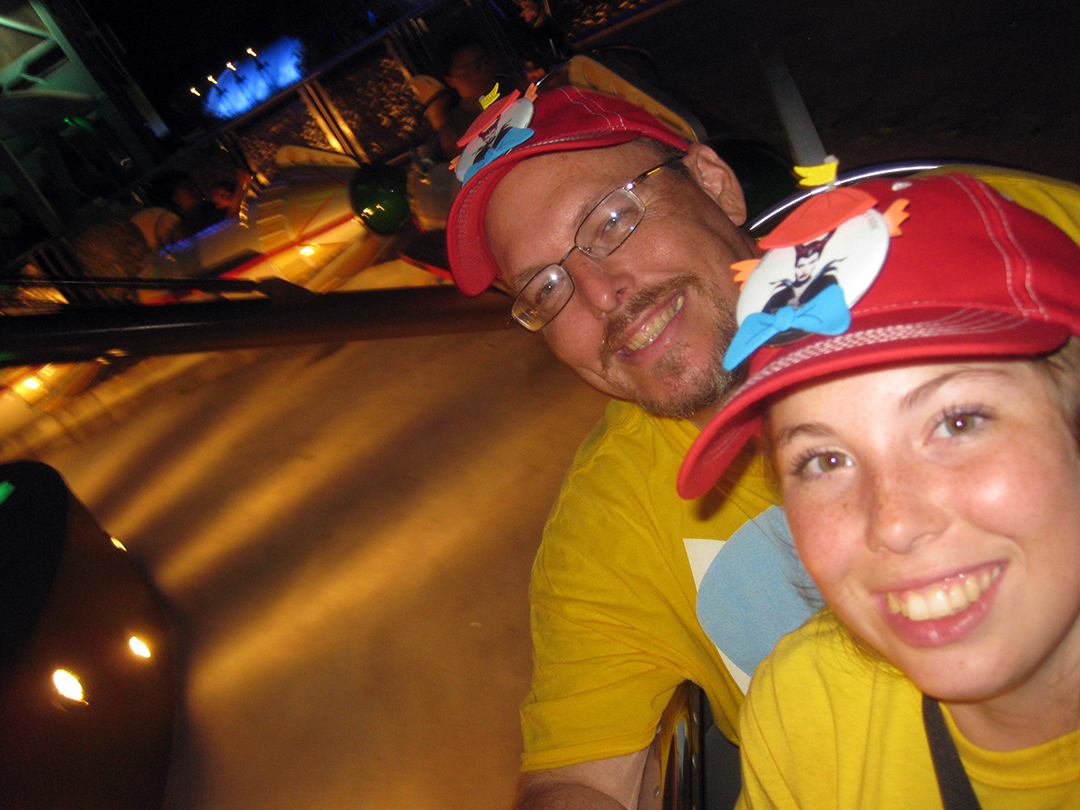 KennythePirate's Ultimate Magic Kingdom Experience on the Rock Your Disney Side 24 hour day.
"The Quest for 100″ – Final Edition
We left off a little after midnight and we had completed 76 attractions after riding the Liberty Square Riverboat on a circle tour of the Rivers of America.
77.  The Hall of Presidents
After leaving the Liberty Square Riverboat, we checked the Hall of Presidents and it only had 2 more minutes until the next show, so we dropped in to salute the Presidents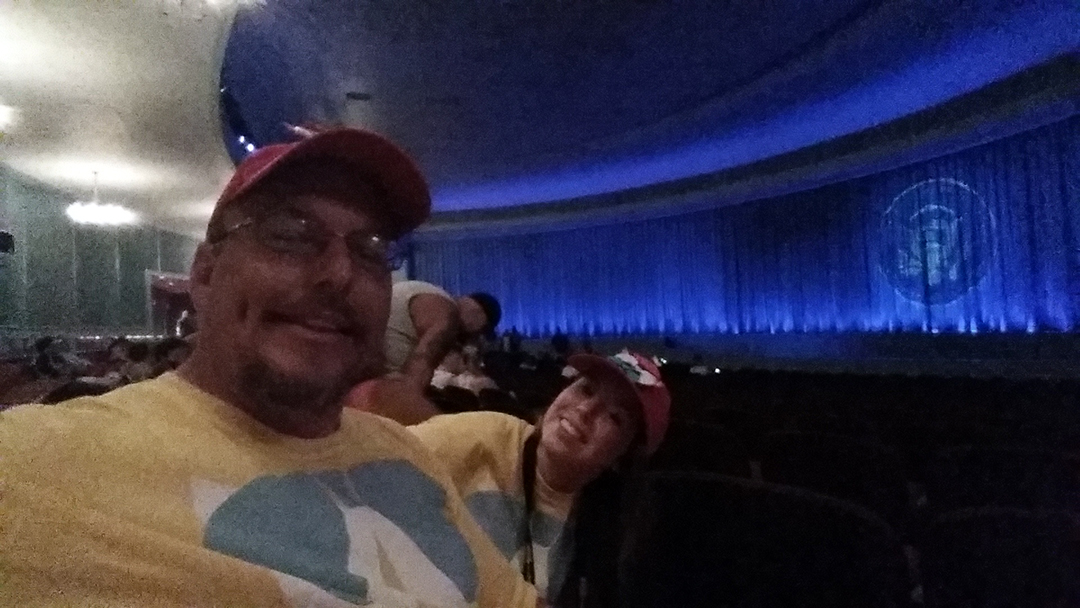 Hail to the chiefs!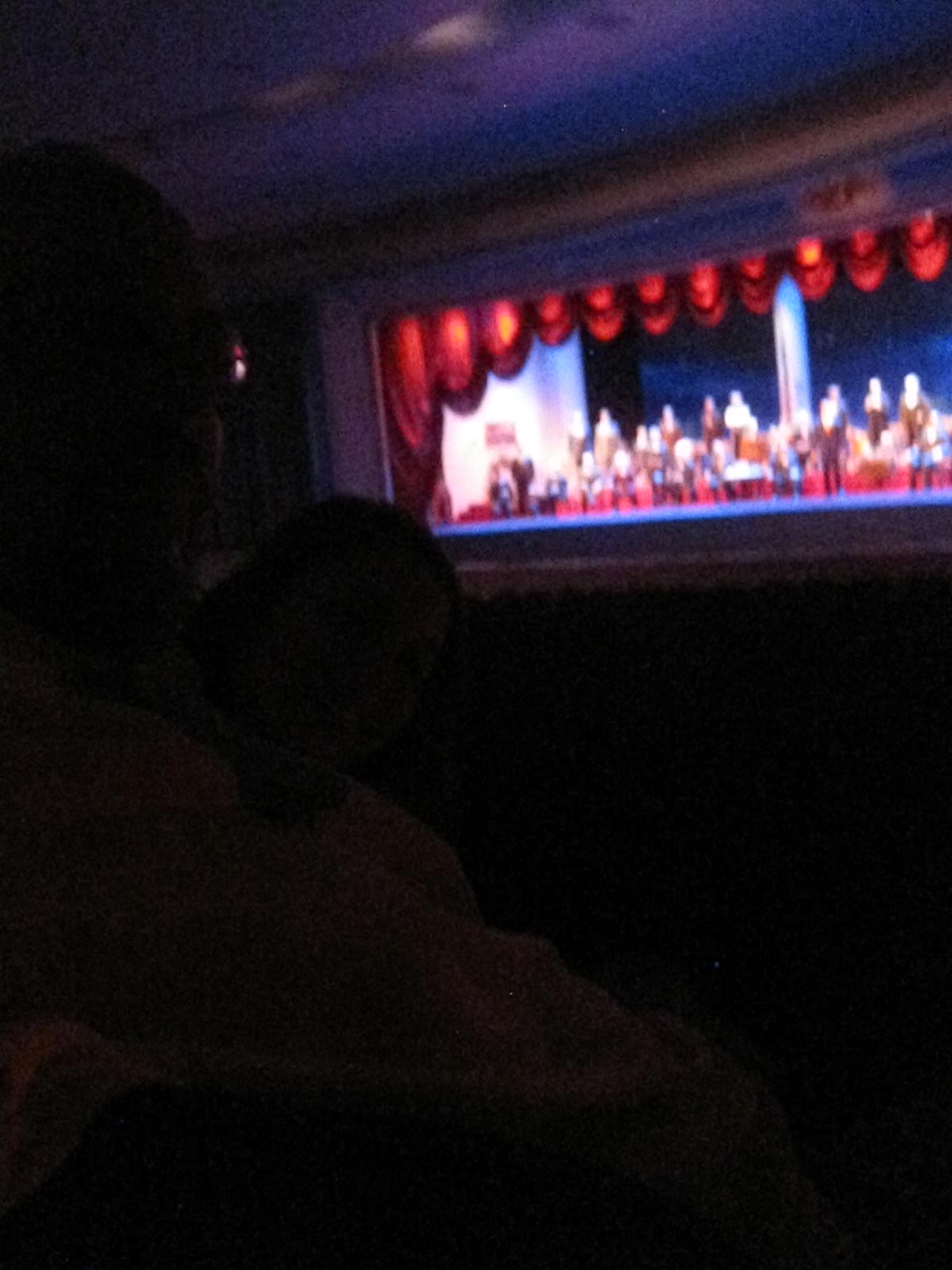 78. The Haunted Mansion
So, this is where things get wonky.  It's 12:49 am.  We had a Fastpass+ for the Haunted Mansion and the posted wait was 30 minutes.  Should we try to squeeze this in before the final Main Street Electrical Parade?  The attraction usually takes 10-15 minutes to complete and the parade usually passes Liberty Square beginning about 10 to 15 minutes after it starts.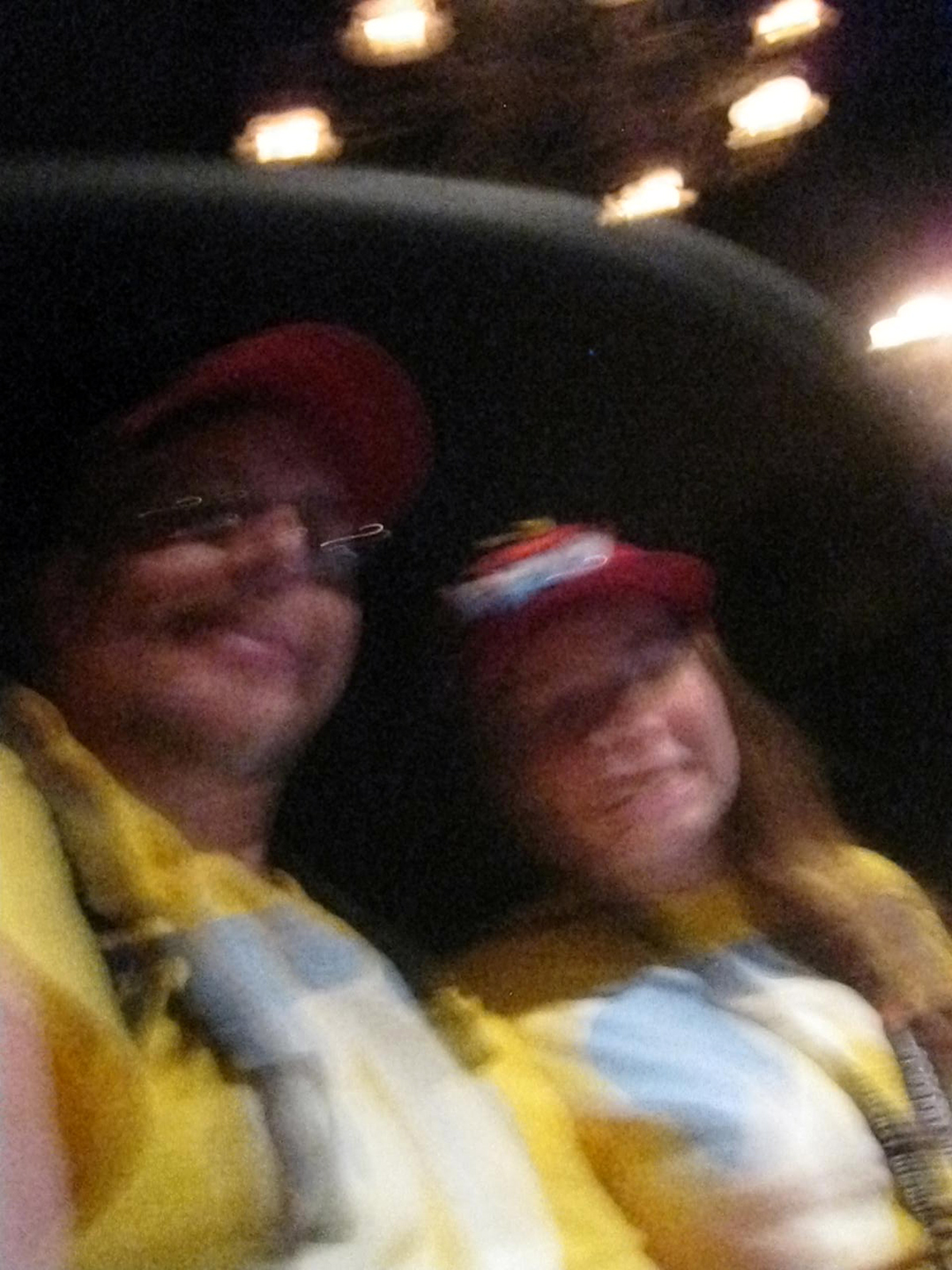 We went for it!  We made into the Mansion really quickly and we were excited to ride this before seeing the parade so we would have a little time to try for some more bonus attractions later.  We were moving along nicely until we got to the singing busts.
The ride stopped!  We figured they were loading a handicapped person, but it just stayed there.   They played the "stay seated" message.  Some cast member can running by on the right side with a flashlight.
We hoped it would restart, but there was another delay.  I was beginning to freak out because I could envision the parade passing by the Mansion and we are stuck in a doombuggy!  If we didn't take a photo with the first and last parade float, we would be incomplete.
Finally, the doombuggy restarted and we finished the last portion of the Mansion.  We gathered out things and prepared for a lot of "excuse me" and  "pardon me" as we tried to make it to the first float.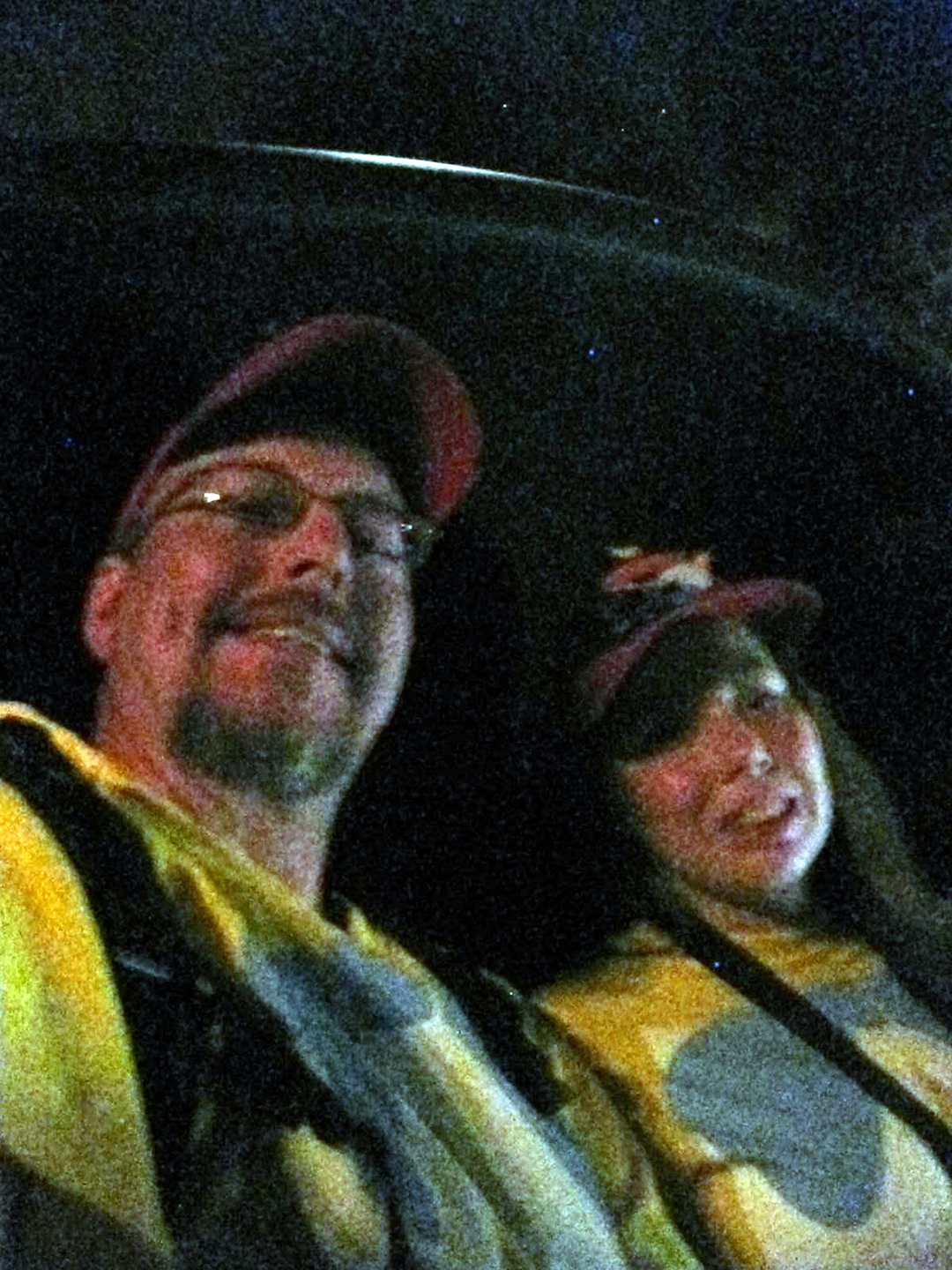 79. Main Street Electrical Parade
Sure enough, the parade had already begun to pass the Mansion and enter Frontierland.  We hustled as quickly as a 46 year old, out of shape human can make it.  We moved as fast as we could without bumping into other guests.
We made it!  We got the photo of Tink on her float as she was passing the Country Bear Jamboree.  We thanked her for the pixie dust and enjoyed the full parade as it passed us.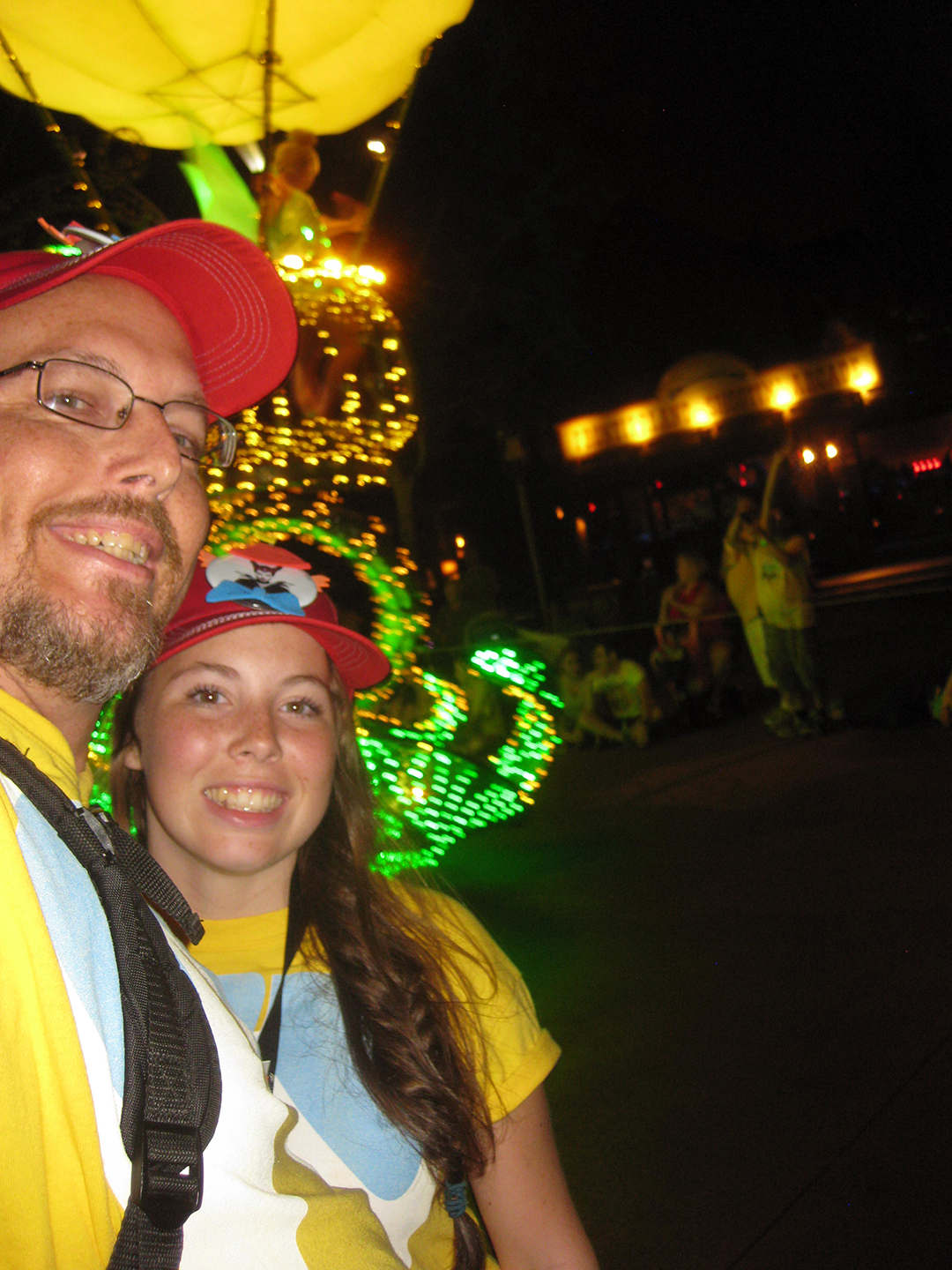 Here's the photo with the final float!  We were rejuvenated after that huge snafu that almost messed up our attempt.
80. Walt Disney World Railroad – Full circle tour
To get the heart to stop pounding we needed a bit of a respite.  We checked Splash Mountain, but it still had a long line at nearly 1:40am.  We jumped a train like a couple of Tweedle hobos and made the grand circle tour from Frontierland all the way back around.  Usually the railroad isn't open after the fireworks, but it was for this special night and we knew it would close early.  At 2:00am we realized the endorphin had worn off from the parade fiasco and we were exhausted.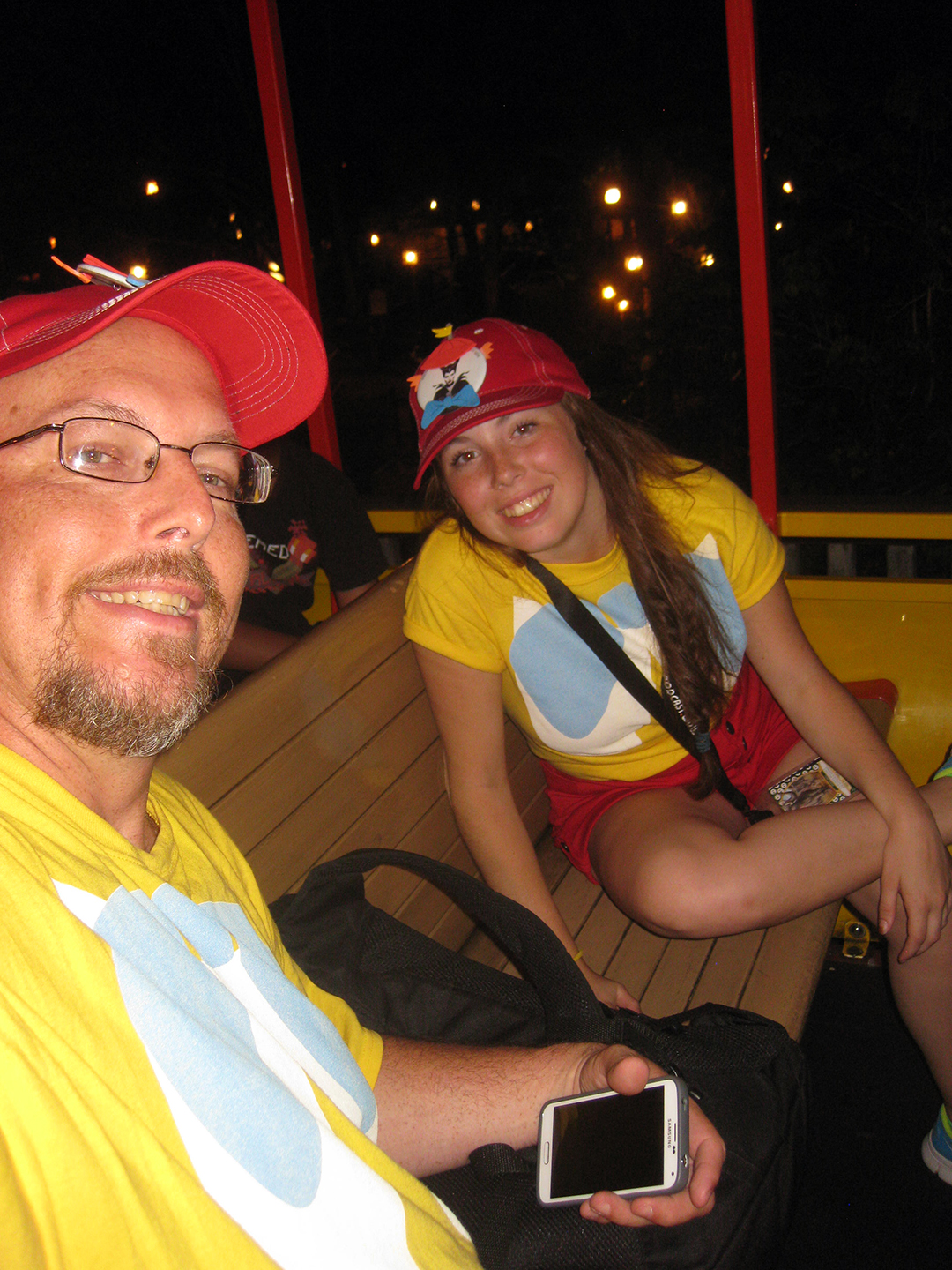 81. Frontierland Dance Party
Splash Mountain still had a long line, so we figured we would just come back later since we didn't have a Fastpass+ and didn't count on such long lines a 2:00am.  We made our way over to Frontierland for the special dance party.  We saw Minnie, Chip and Dale in special pajamas for the party.  Minnie cheered us on as we danced along.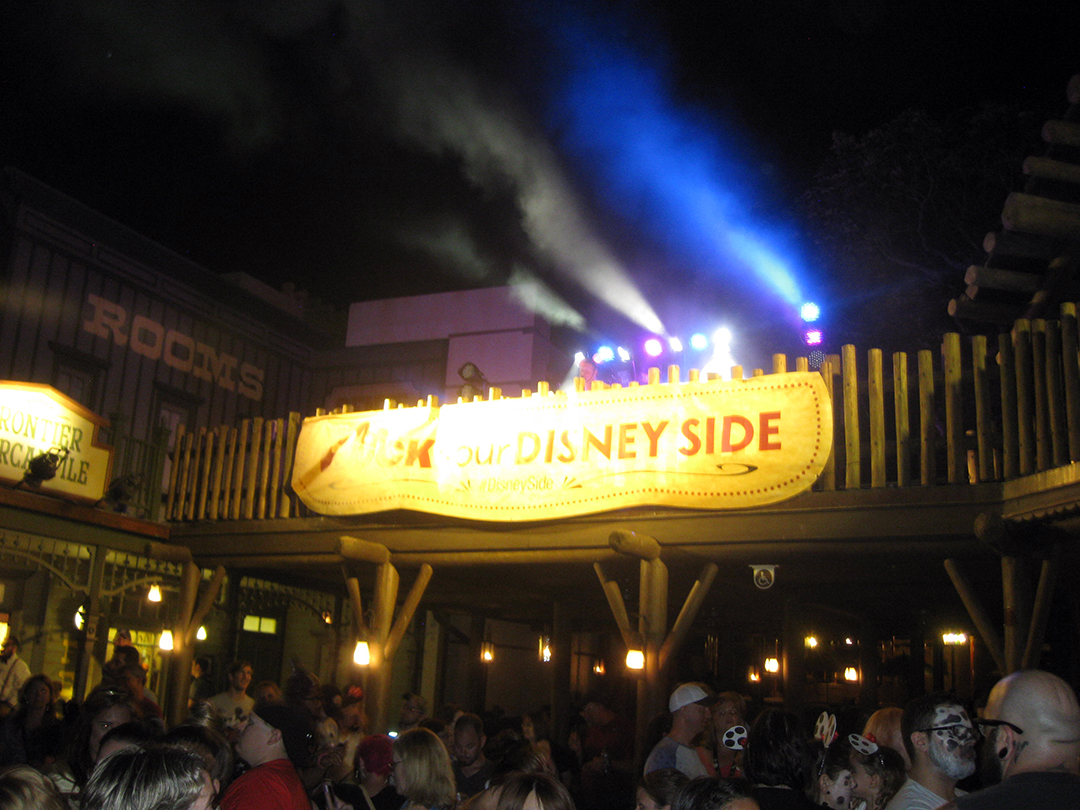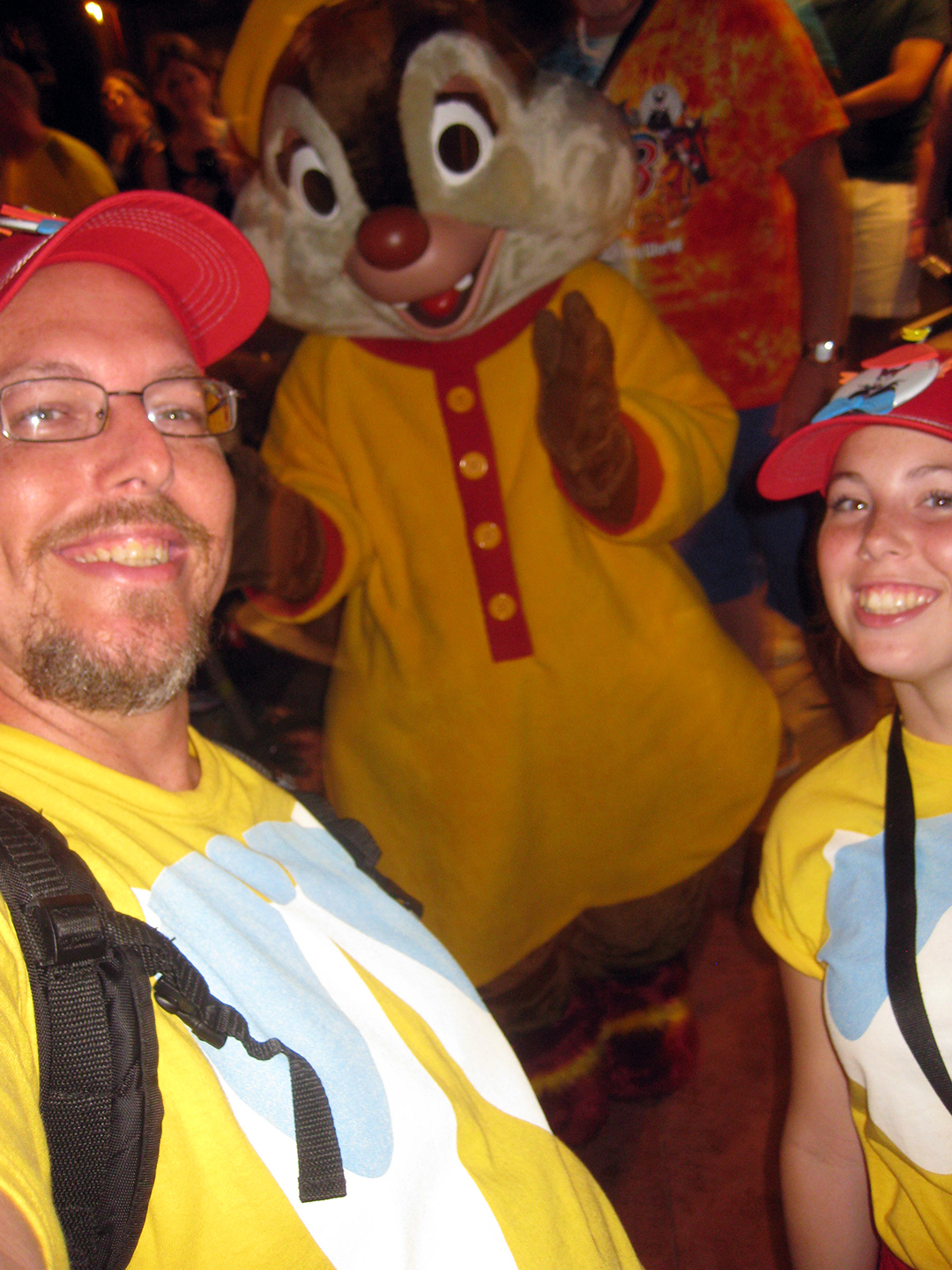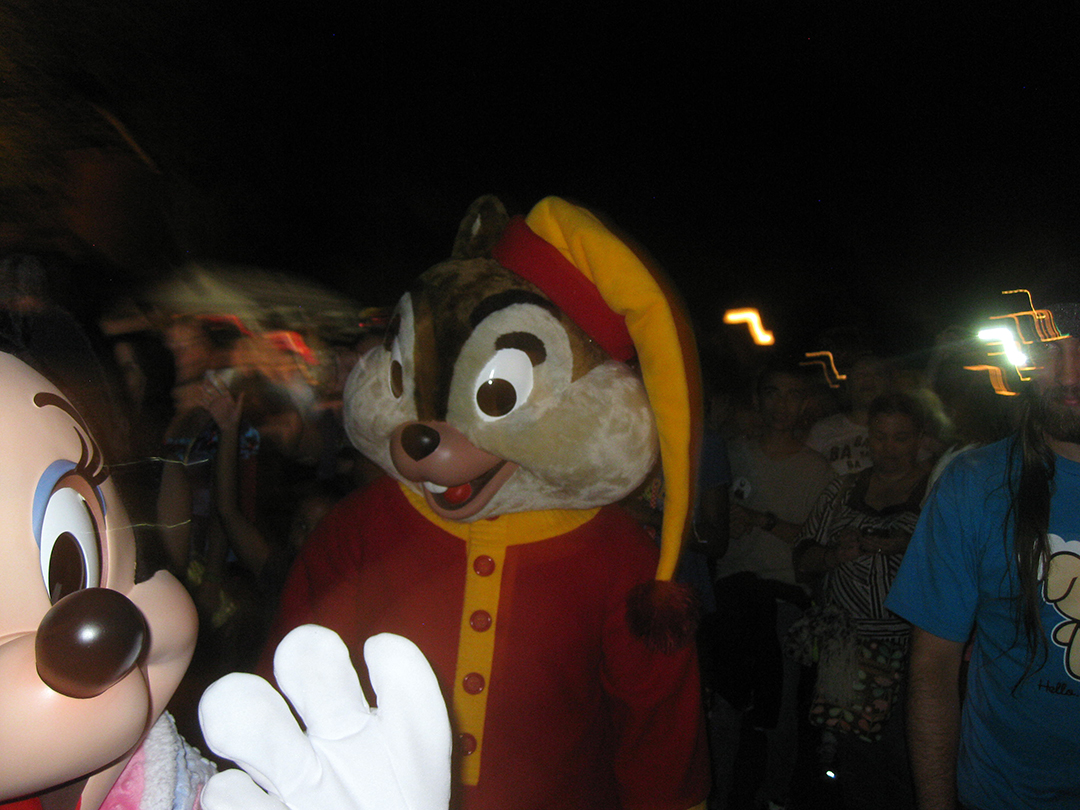 82. Sorcerers of the Magic Kingdom – Scar
We then completed our SotMK mission to defeat Scar that we had begun earlier.  The SotMK thing was really annoying this time.  Two years ago it worked perfectly, but this time we had to move the card in and out and up and down a lot to get it to take.  Scar didn't stand a chance against us!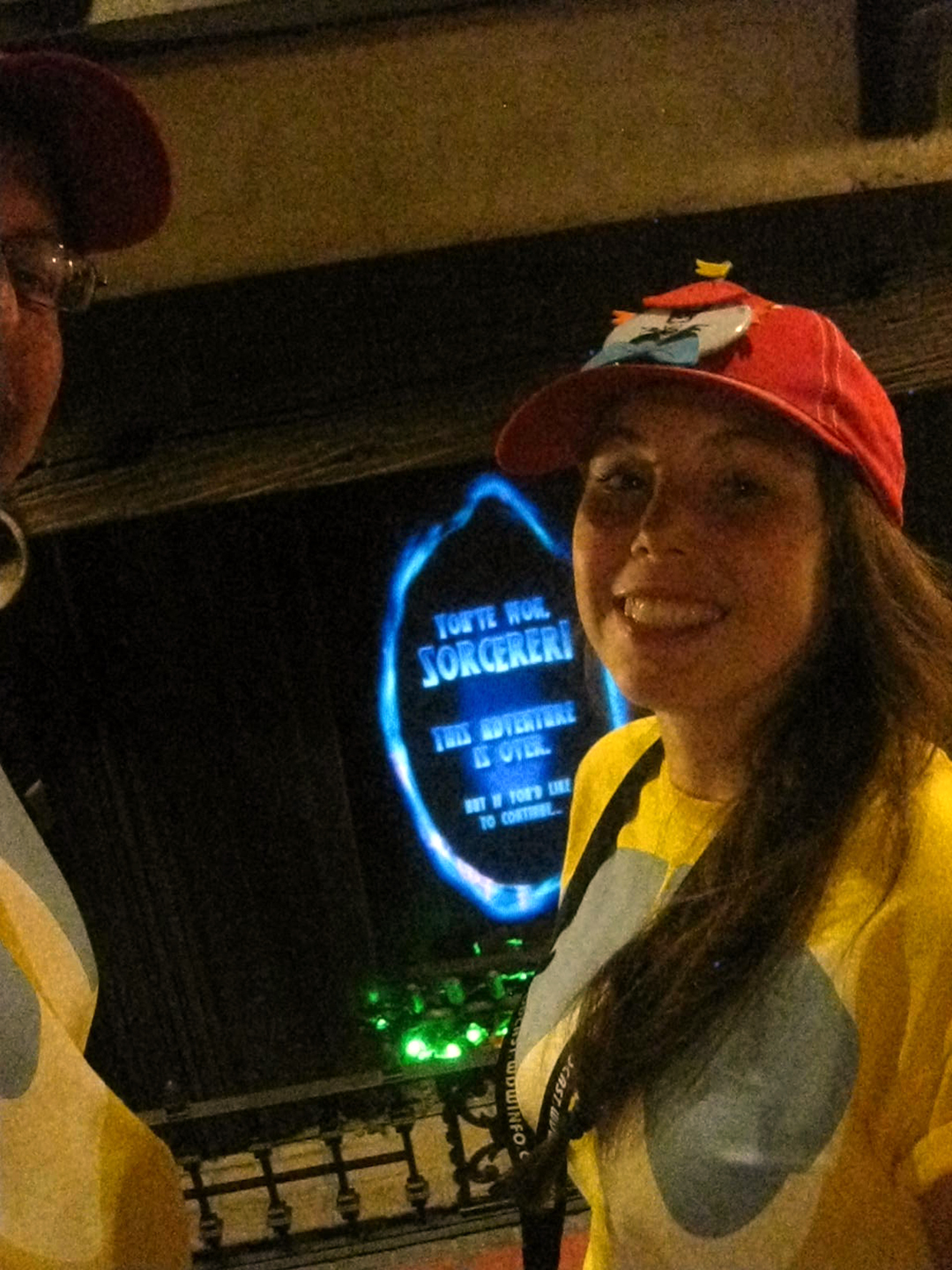 83.   Disney's Up All Night Dance Party at the Castle
WDW was offering a special dance party at Cinderella Castle, so we danced along and had some fun and took a few photos with the characters that roamed about.
Even though we still had some core attractions to complete, we had just exceeded the number of attractions we had ever completed in a single day!
I was thinking about getting Donald's pjs, but he doesn't ever wear pants.  Can't roam the house like that with 3 kids huh?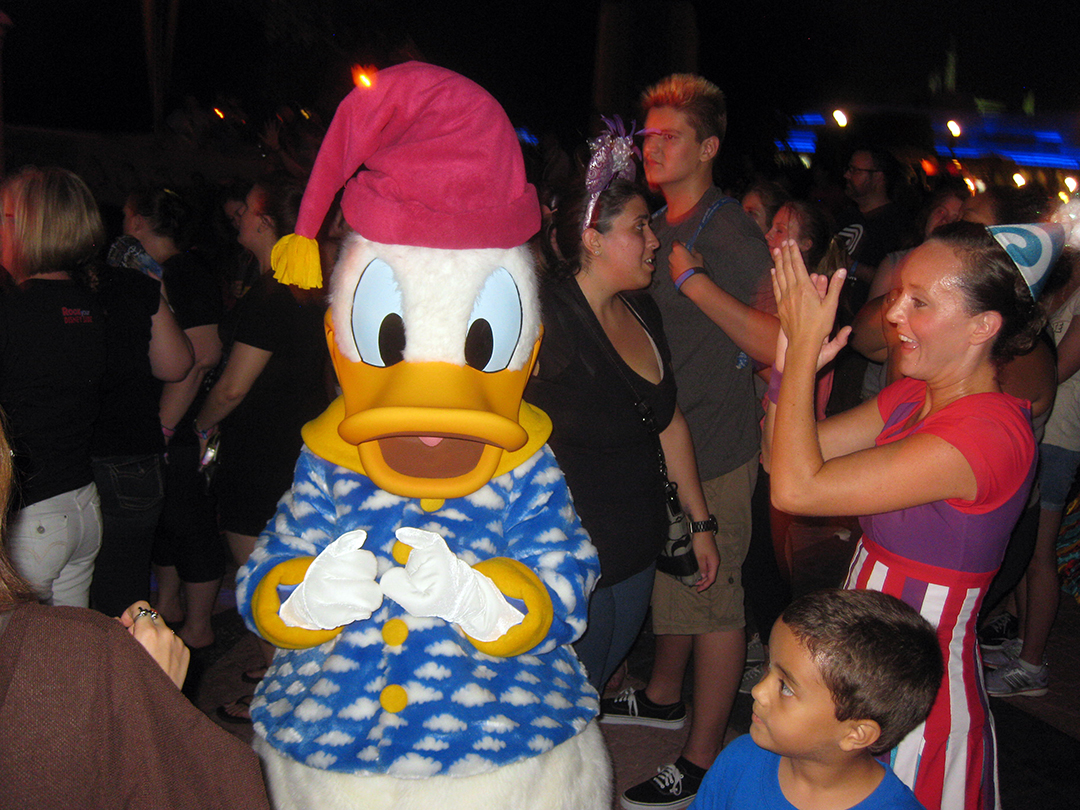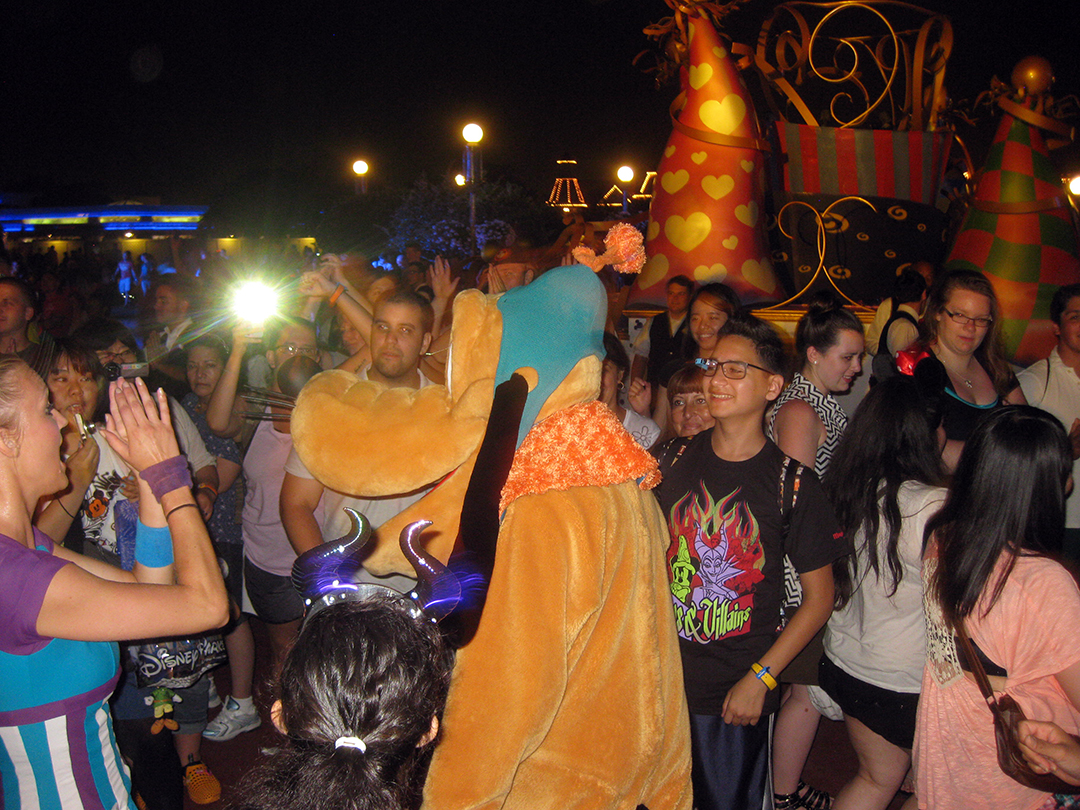 Goofy's onsie would work though!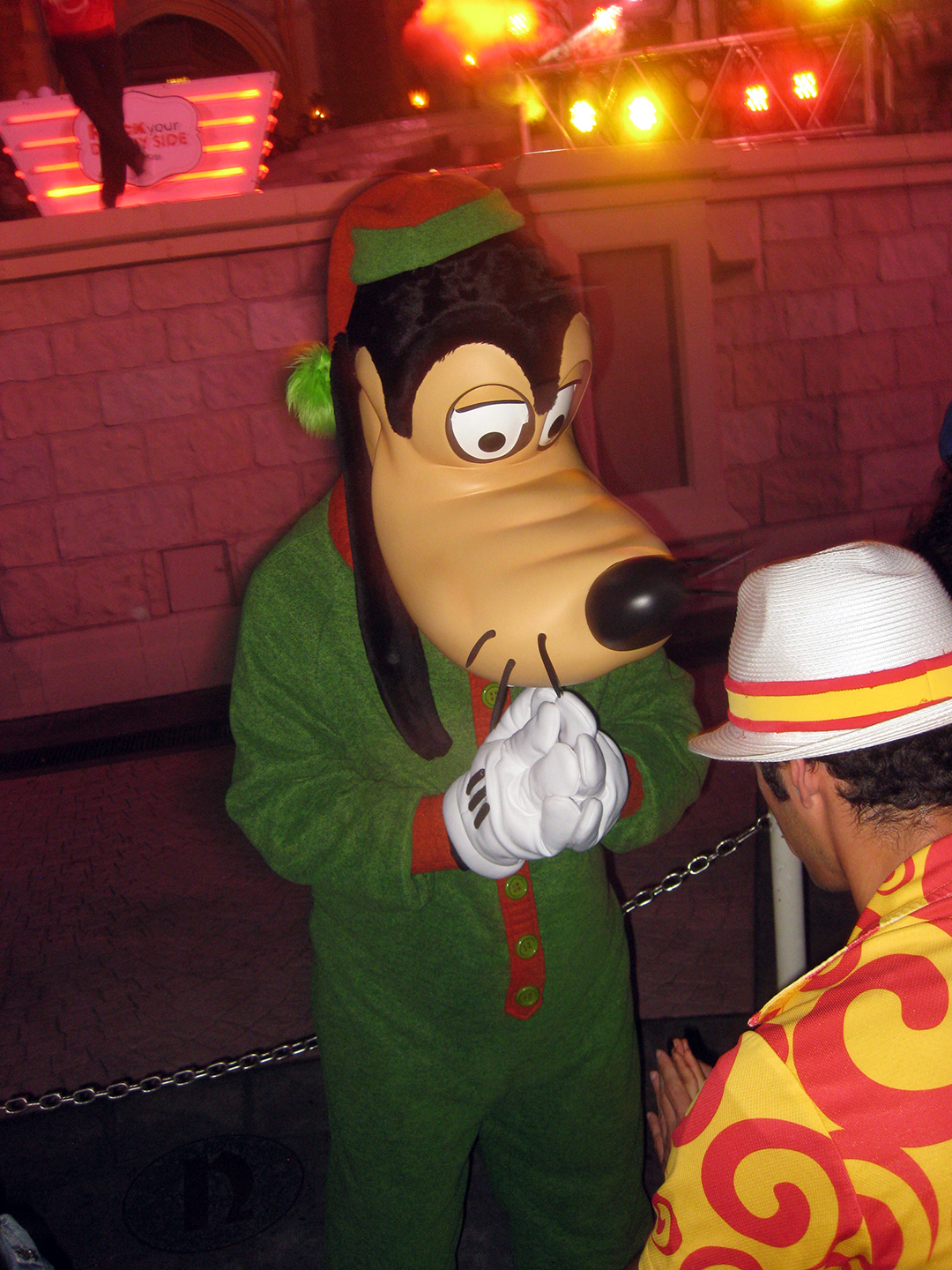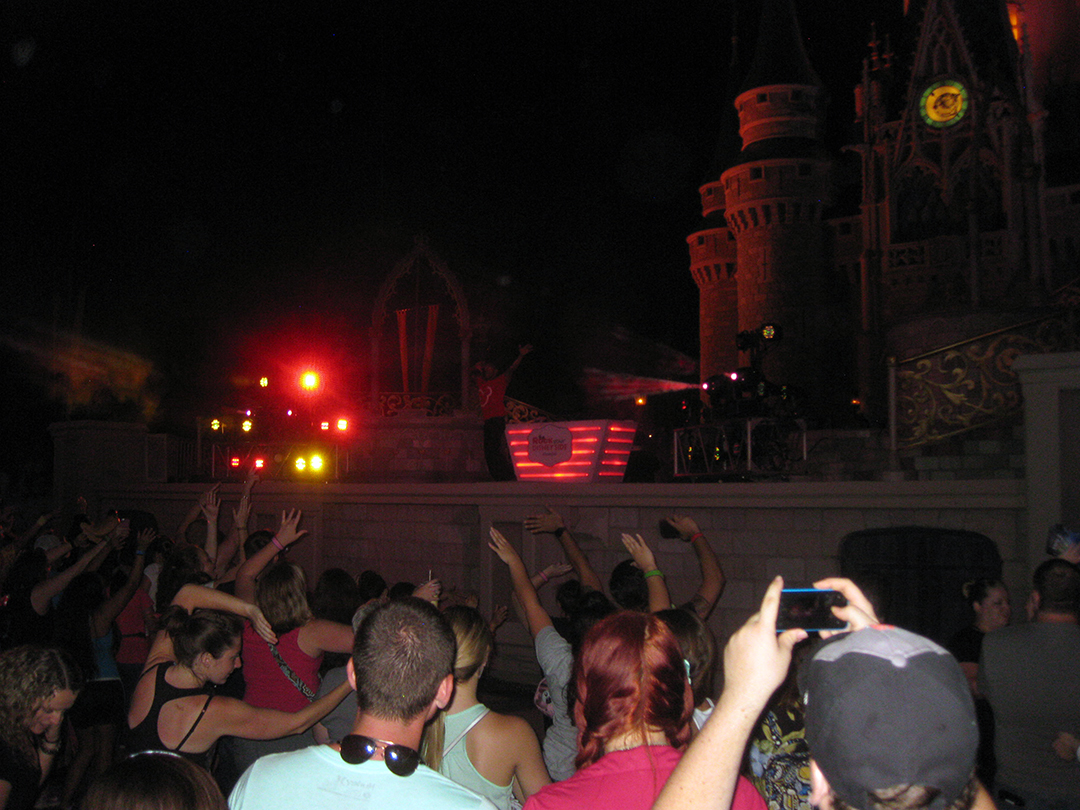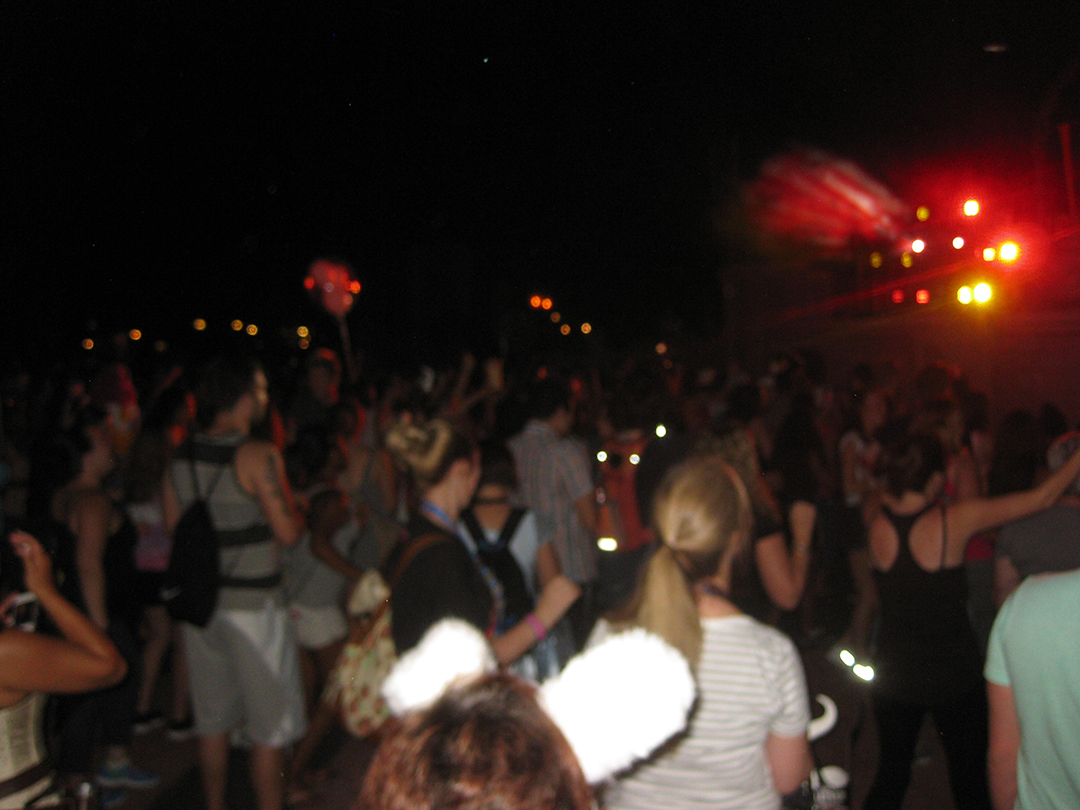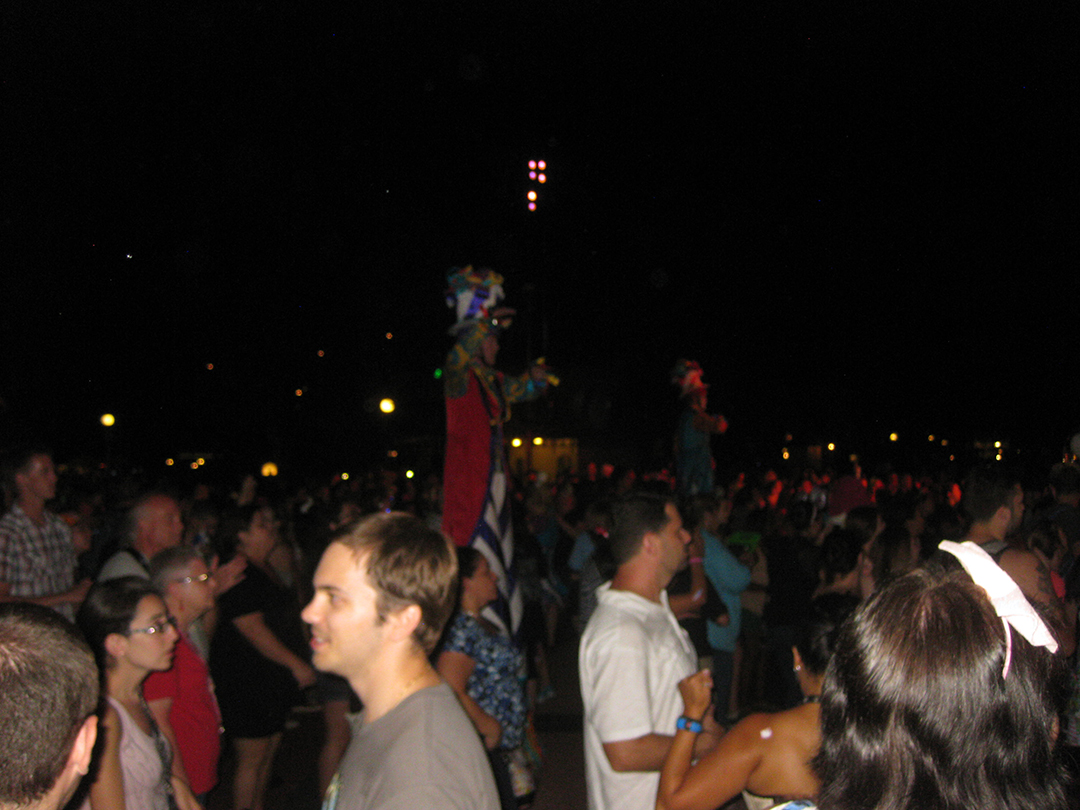 84.  Sorcerers of the Magic Kingdom – Cruella
We made our way back down Main Street to try to defeat Cruella. After a little frustration with the windows we accomplished the goal and saved the poopies from the fur coat loving nutjob.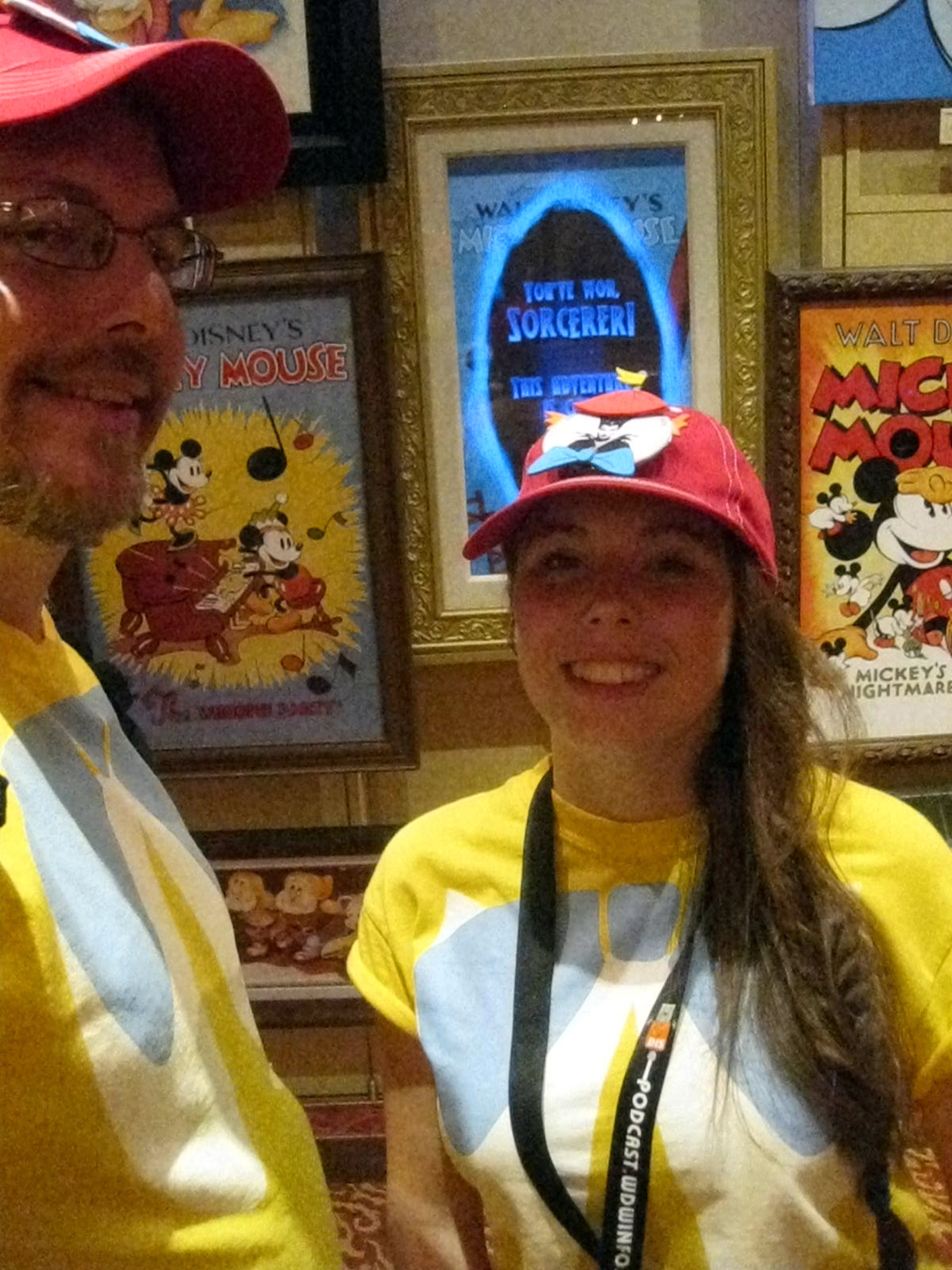 85.  Sorcerers of the Magic Kingdom – Maleficent
The record for an incomplete tour was 84 in 20 hours and 12 minutes.  We had just accomplished 85!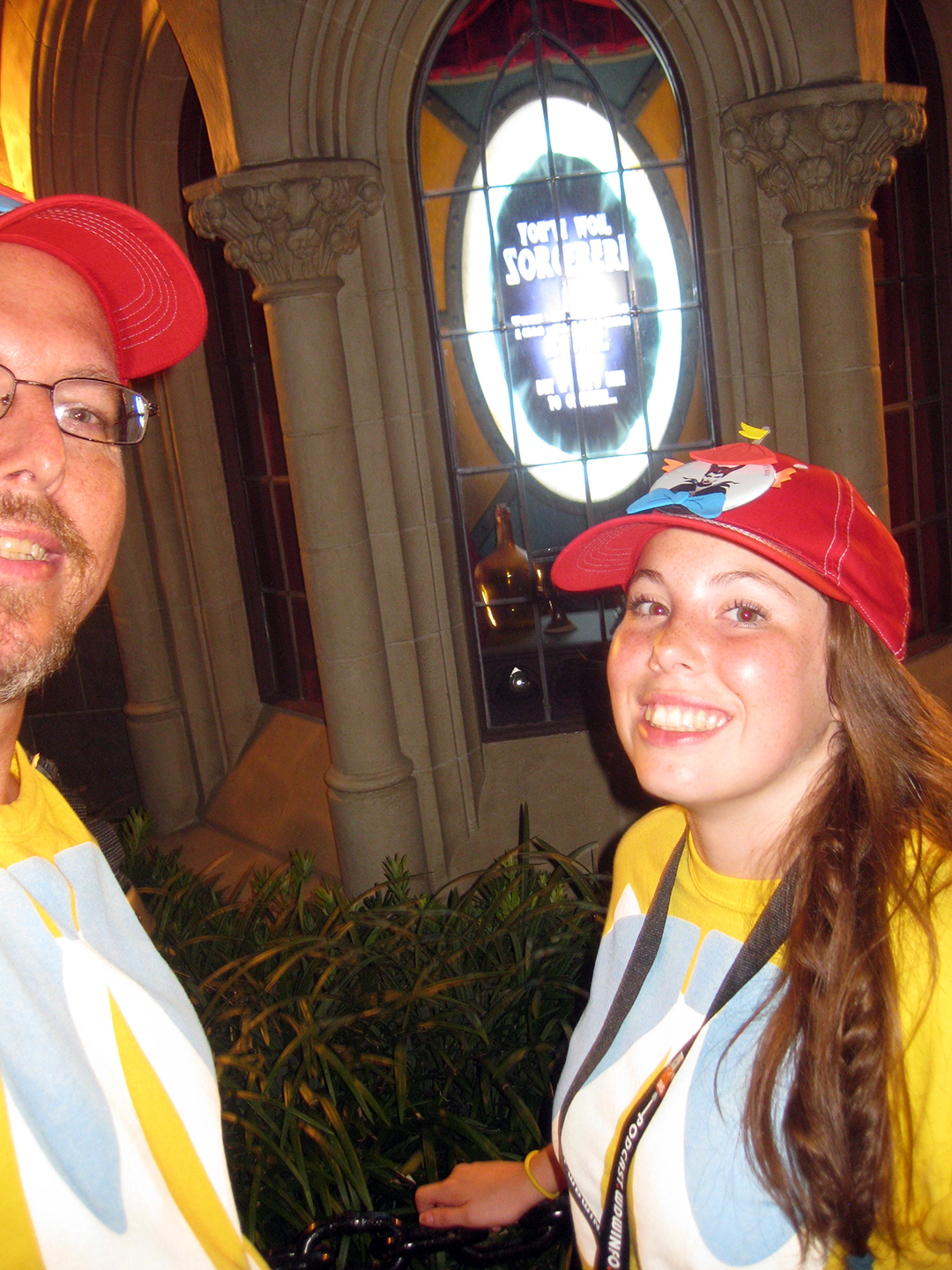 86. it's a small world
It's 3:00am, so we figured we better complete this tour, even if we can't reach the 100 we had hoped for.  We would accept a new record and be happy with what we had experienced together.  So many ups and downs through out the day, but they will be great memories!  We just weren't seeing the opportunity to meet our goal because we saw long lines for the late night characters.  Sing along at home…it's a small world after all…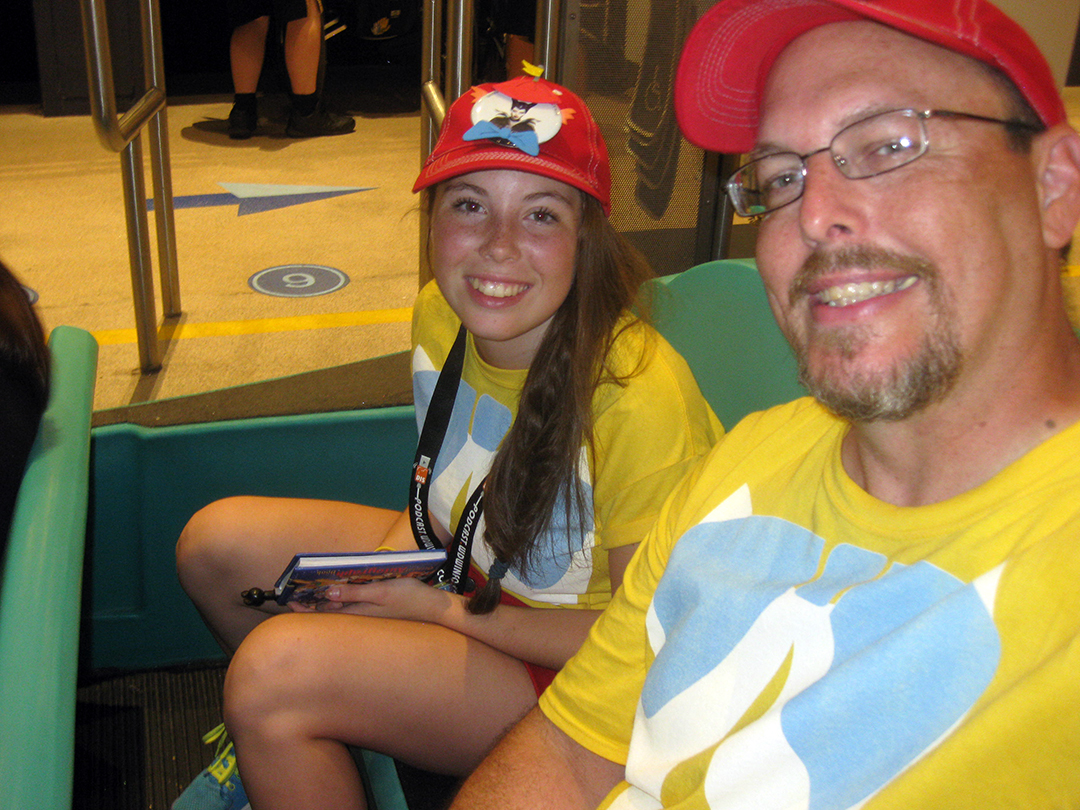 87. Prince Charming Carousel
We chose a couple of gallant horses to make a siege upon the castle, but all they did was travel in a left hand circle.  It's like they are Nascar horses?  I think Jordyn's horse won though.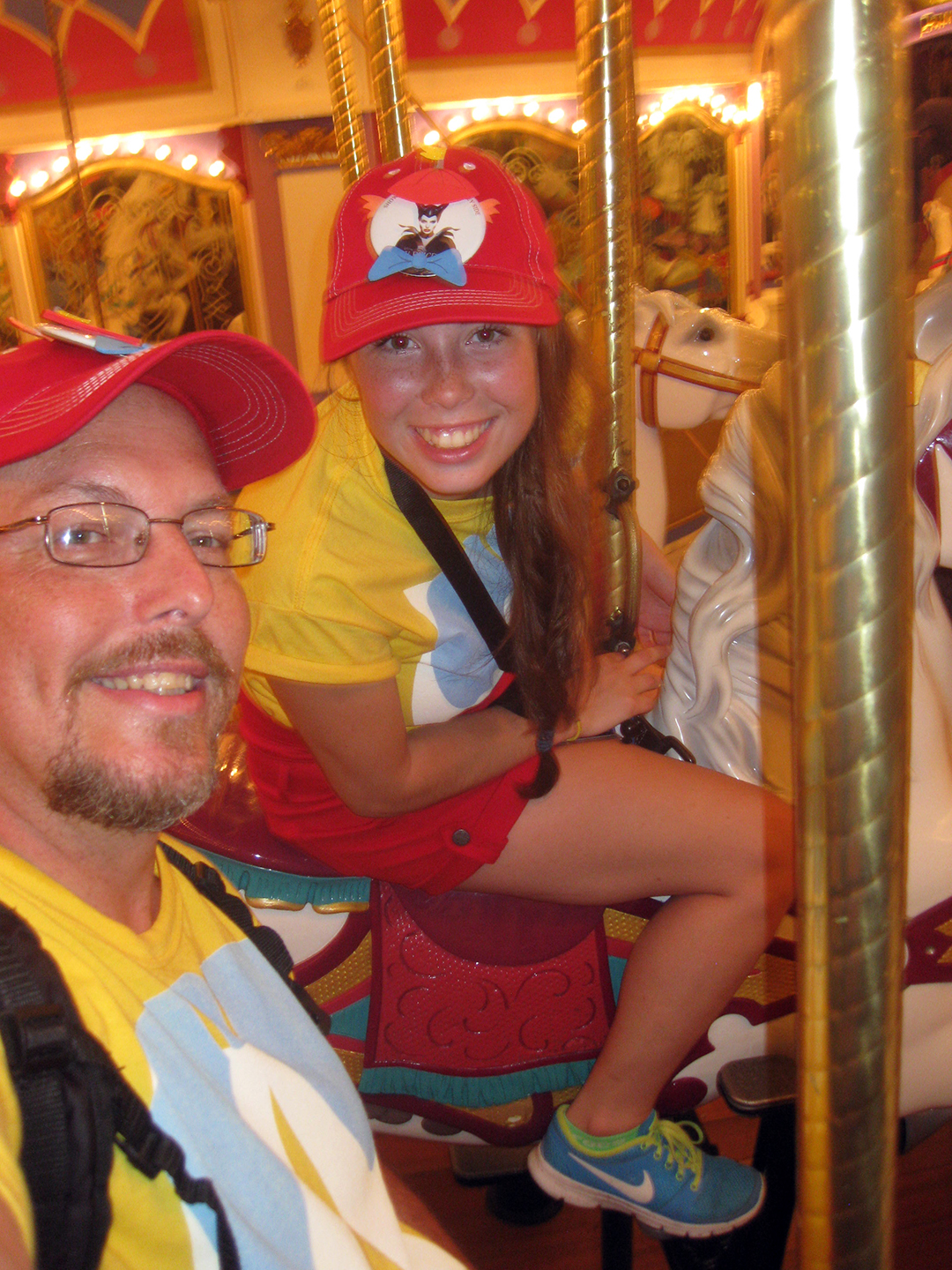 88.  Mickey's Philharmagic
This may surprise you, but Mickey's Philharmagic is one of my favorite WDW attractions.  I love the movie, the music and the smells.  I even have apple cinnamon spray at home to keep the house smelling Philharmagicy.  This attraction cost my brother and I from our first attempt at a completed record, so it was a relief to complete it this time.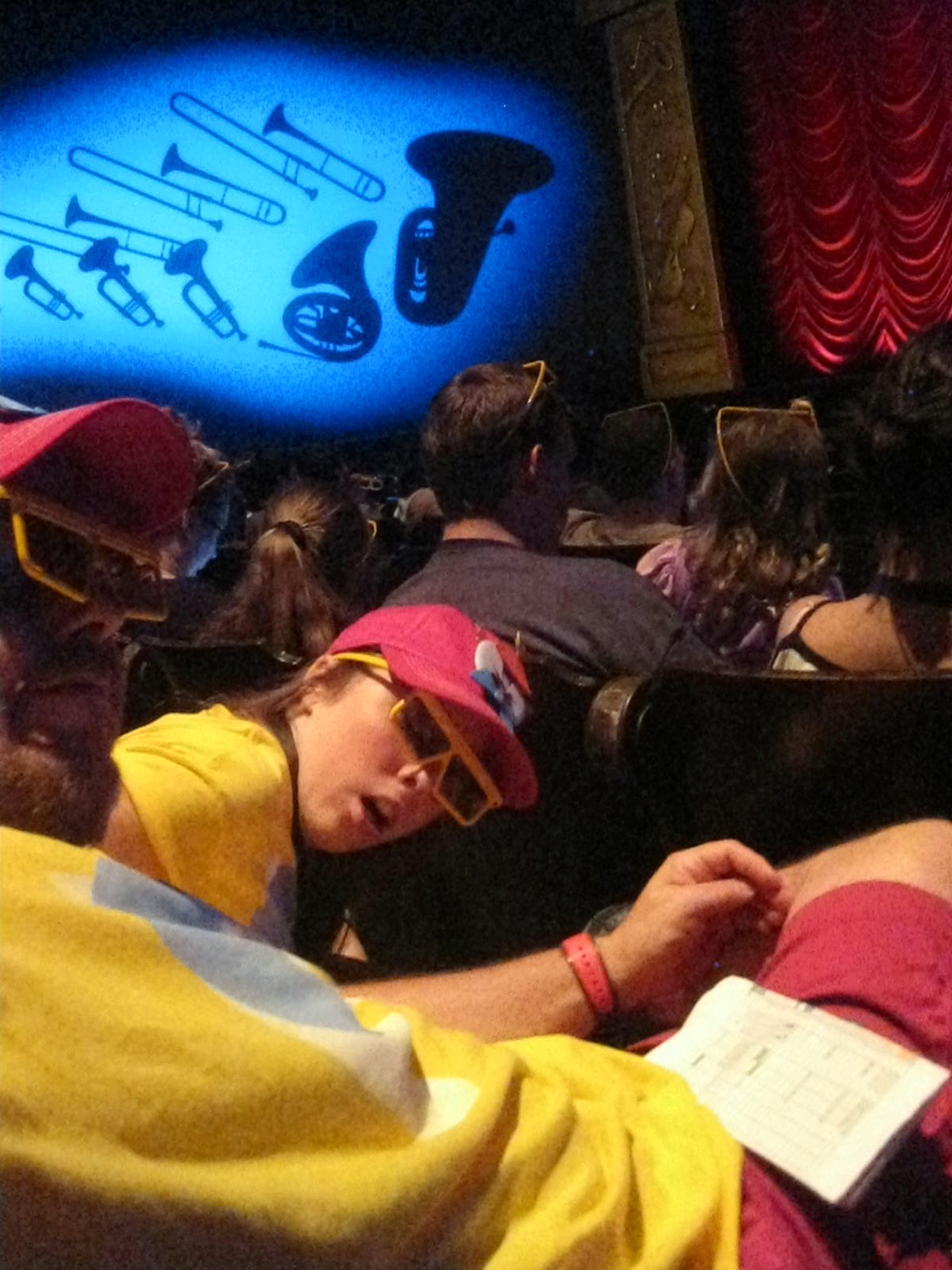 89.  Enchanted Tales with Belle
I always tell people to experience this attraction "Early, late or use FP+."  Well, we didn't have FP and we didn't drop in early, so how does 4:00 am for a completion time work out?  We only had to wait 5 minutes for the next group to enter.
90.  Sorcerers of the Magic Kingdom – Dr. Facilier
We still needed to complete Splash Mountain, so on the way down we destroyed another evil villain.  Who knew that this place was so dominated with bad guys?  Don't worry, it's much safer since we completed these missions.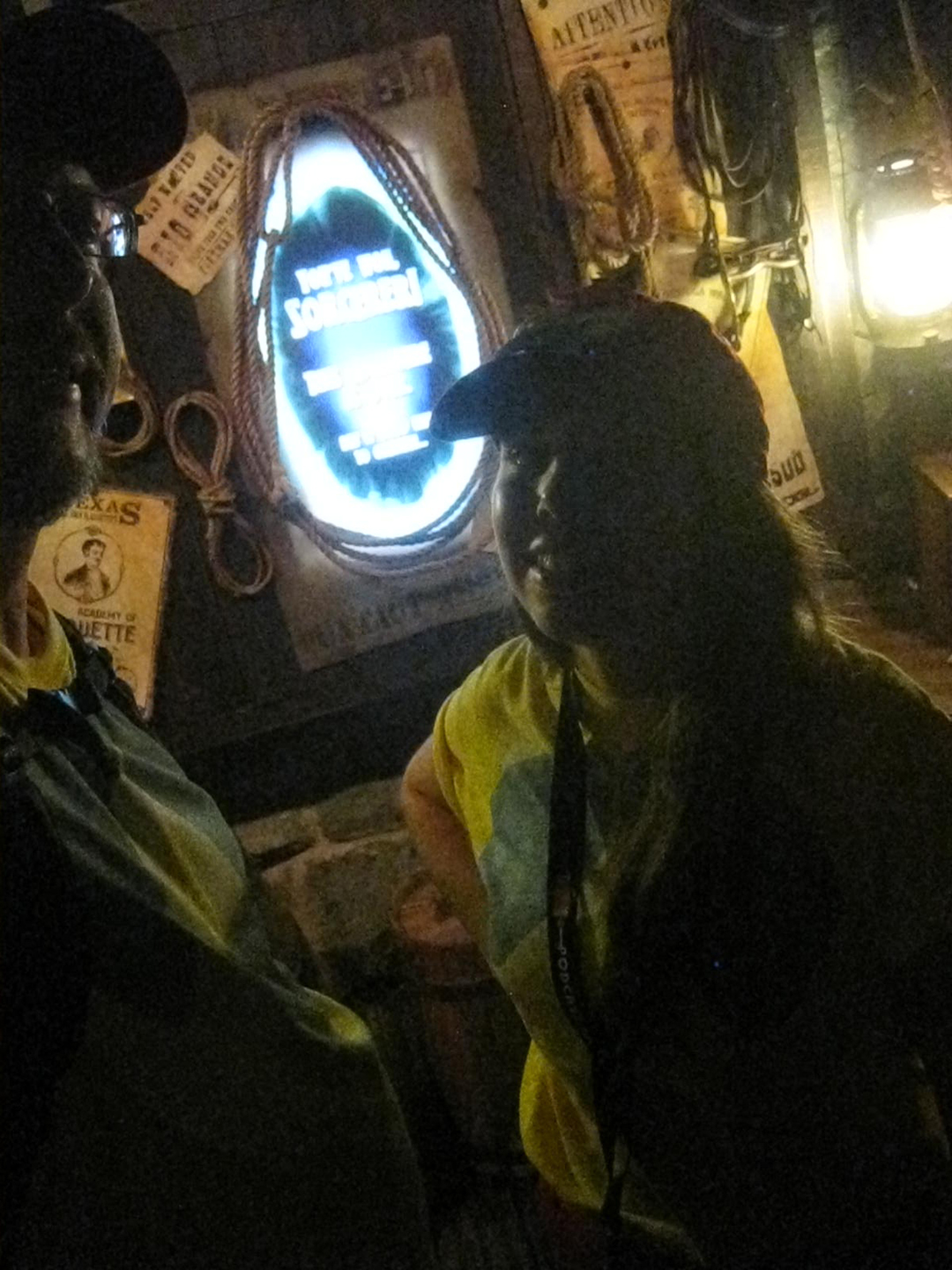 91. Splash Mountain
Finally!  We'll get soaking wet with very little waiting at 4:30am.  We cried as they tried to boil our favorite rabbit before dropping 1684 feet into a briar patch.  That reminds me of a time when my brother, neighbor and I slid down a big hill in our hometown into a creek that we had dammed up.  It was going to be our version of Splash Mountain because we couldn't see the real one.  Well, the sliding down the hill worked out great for me, but by the time my neighbor made it down the hill, he was attacked by yellow jackets or hornets or something and ended up in the hospital.
Not to worry, no hospital stays this time!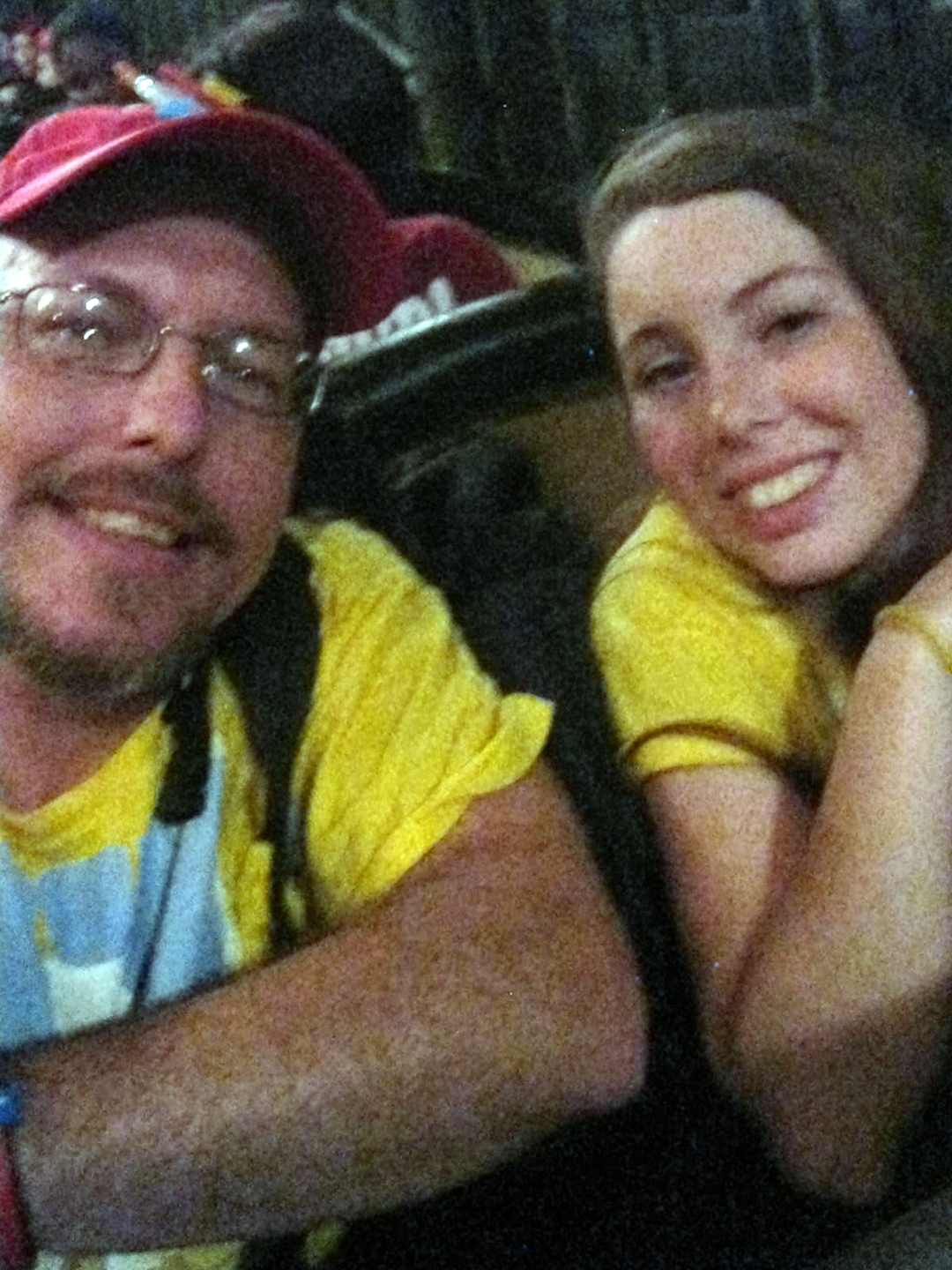 92.  Stromboli
We were soooooo excited to see Stromboli still out in Fantasyland with a very short line!  We got the most aweful photos in history, but we were still glad to finally meet this really rare villain.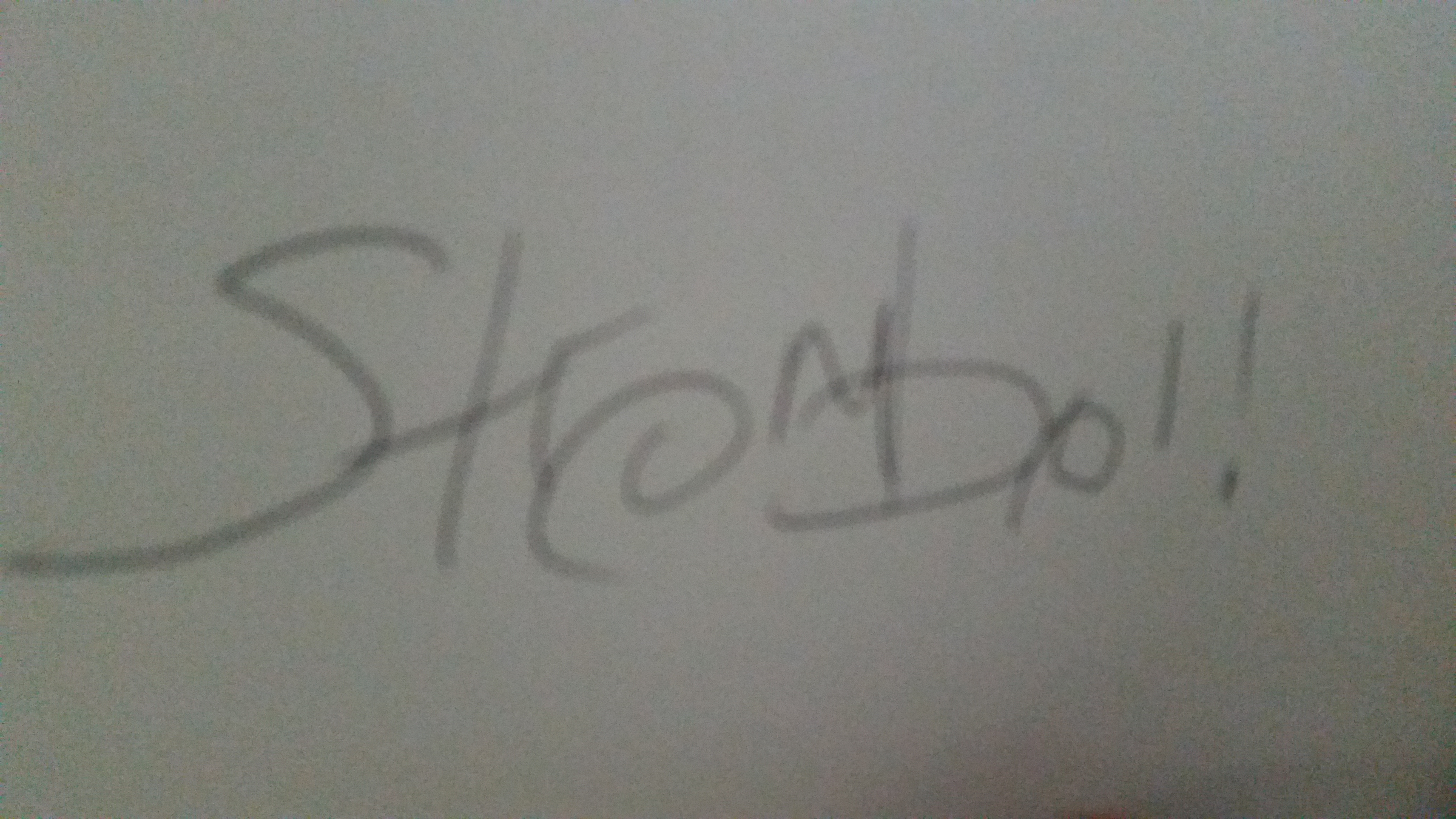 93. Judge Claude Frollo
As we were making our way around Fantasyland to try another Sorcerers challenge, we saw Frollo standing near the castle.  We asked for his autograph, but apparently, he only signs legal documents or something.  He doesn't sign autographs.  We thought it was best to let the CM take the photo so people didn't think it was a drive by photobombing.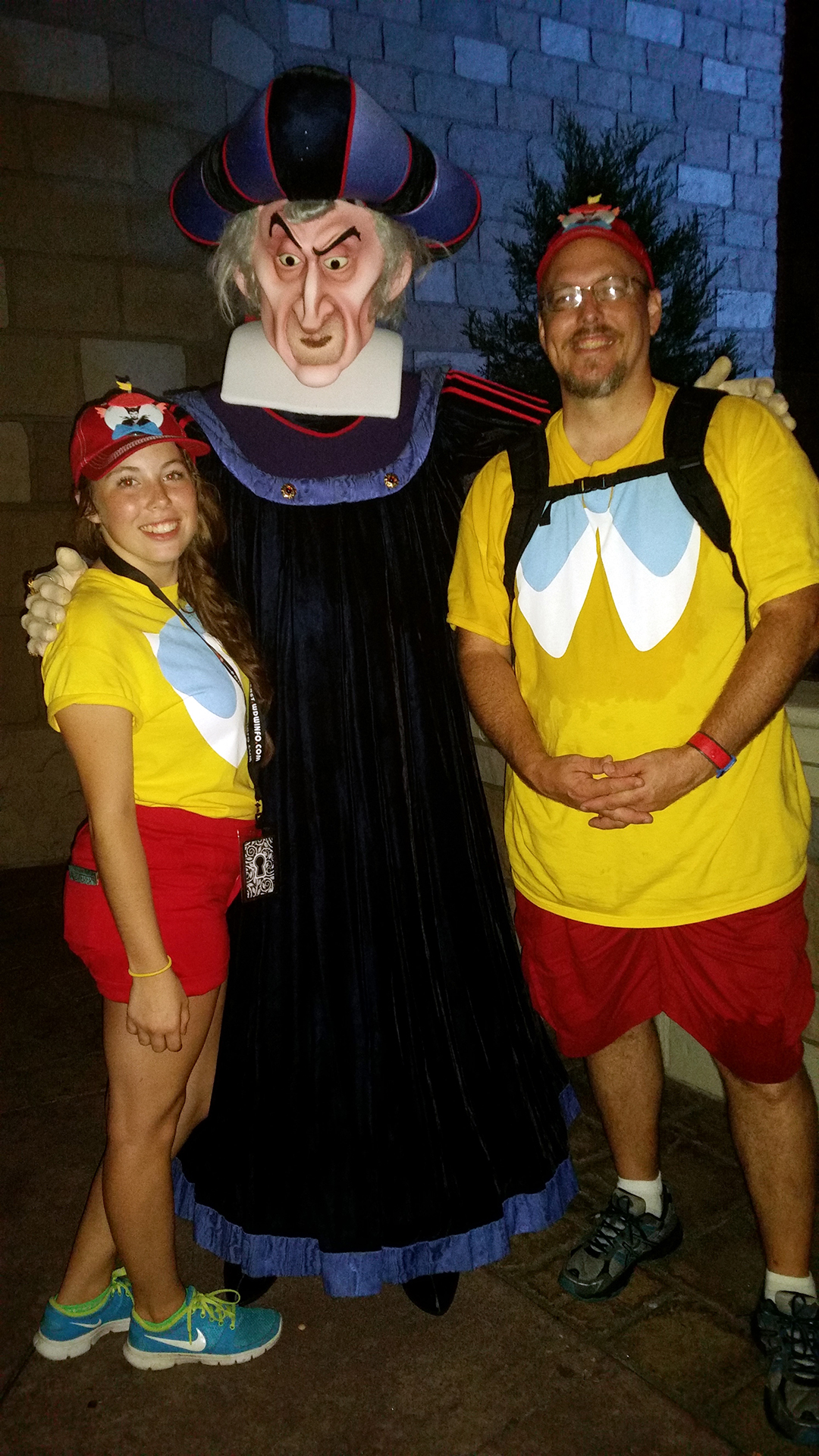 94. Sorcerers of the Magic Kingdom – Ursela
The squid queen didn't stand a chance against our powerful spells!  We didn't even require a ship with a point on the end of it.  Just a tiny little playing card.  That's all it takes to beat a super villain, a tiny little card.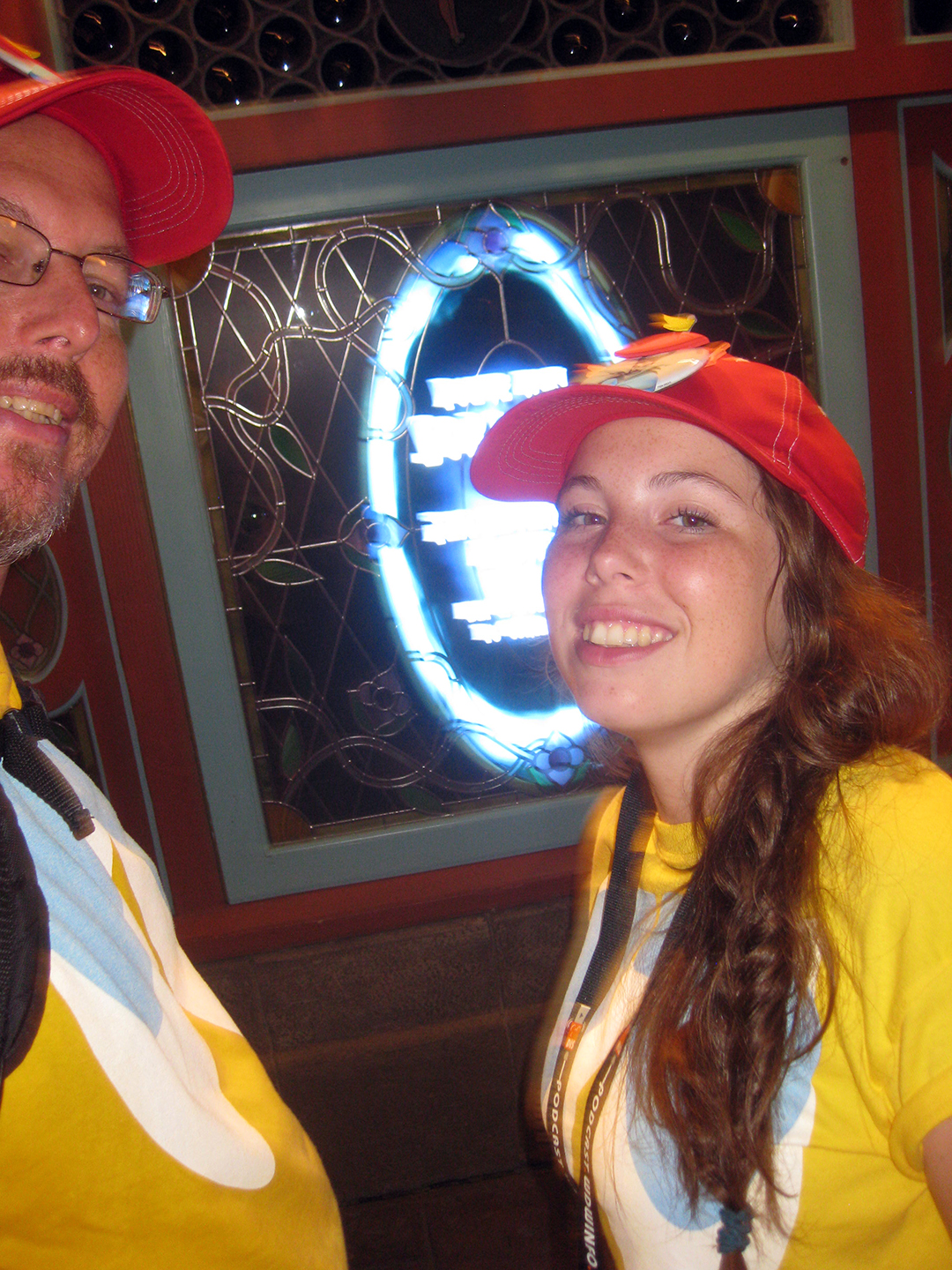 95. Tomorrowland Speedway
Vrrrrrom Vrrrrrooom.  We were off on our race through Tomorrowland.  It's 5:00am and we need to outrace our opponents and fly though space on Astro Orbiter in order to have a completed tour.  We weren't sure if we had time to meet 3 other characters to make our goal though.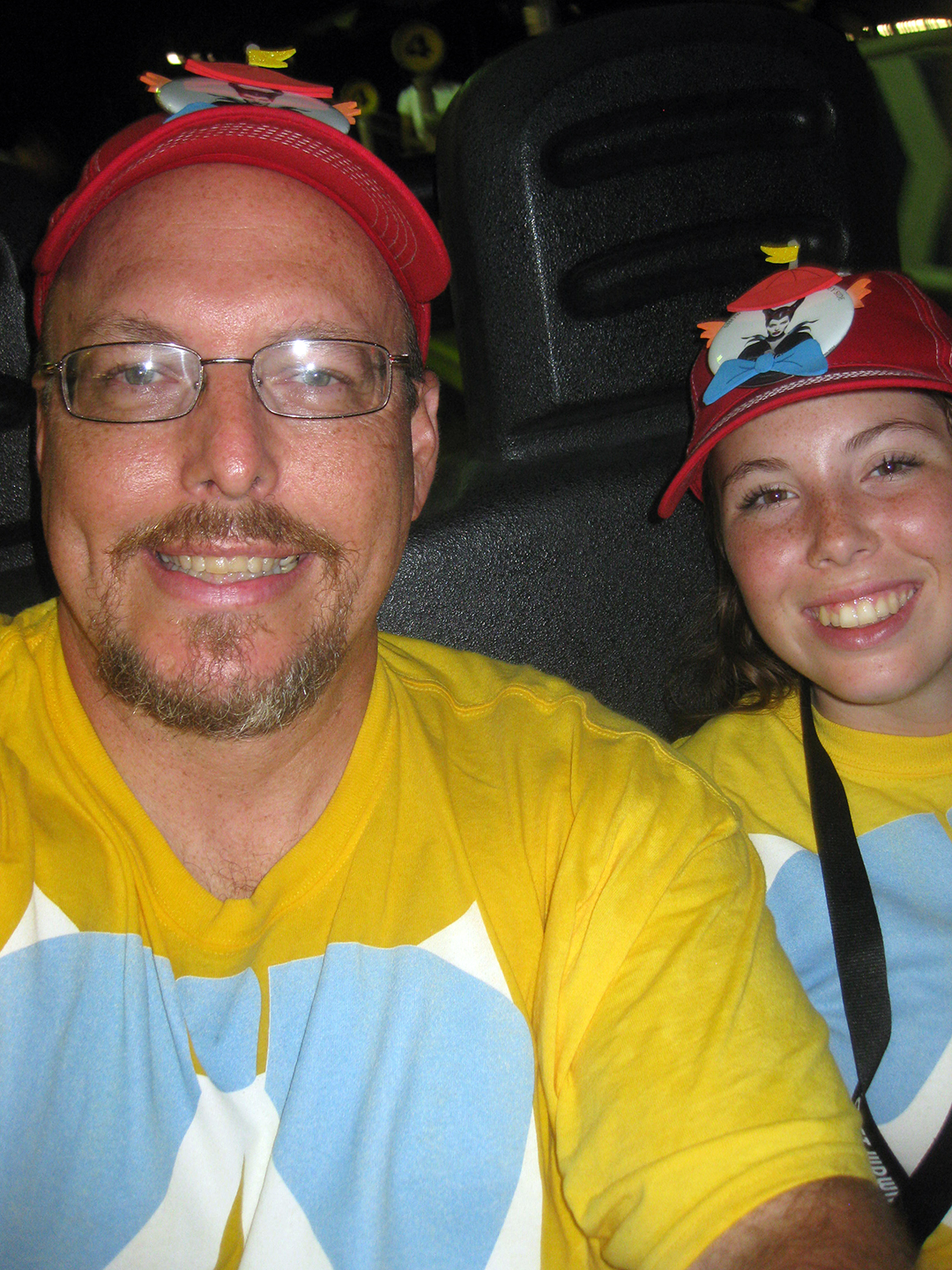 96. Astro Orbitor
My brother and I once rode this together.  Never again!  It is such a tight fit.  My Tink sized daughter and I fit okay with the seatbelt securely fastened.  I would hate to fly out of this thing a land next to the hot dog stand!  Now we're just trying to see how many attractions we would complete at 5:30am.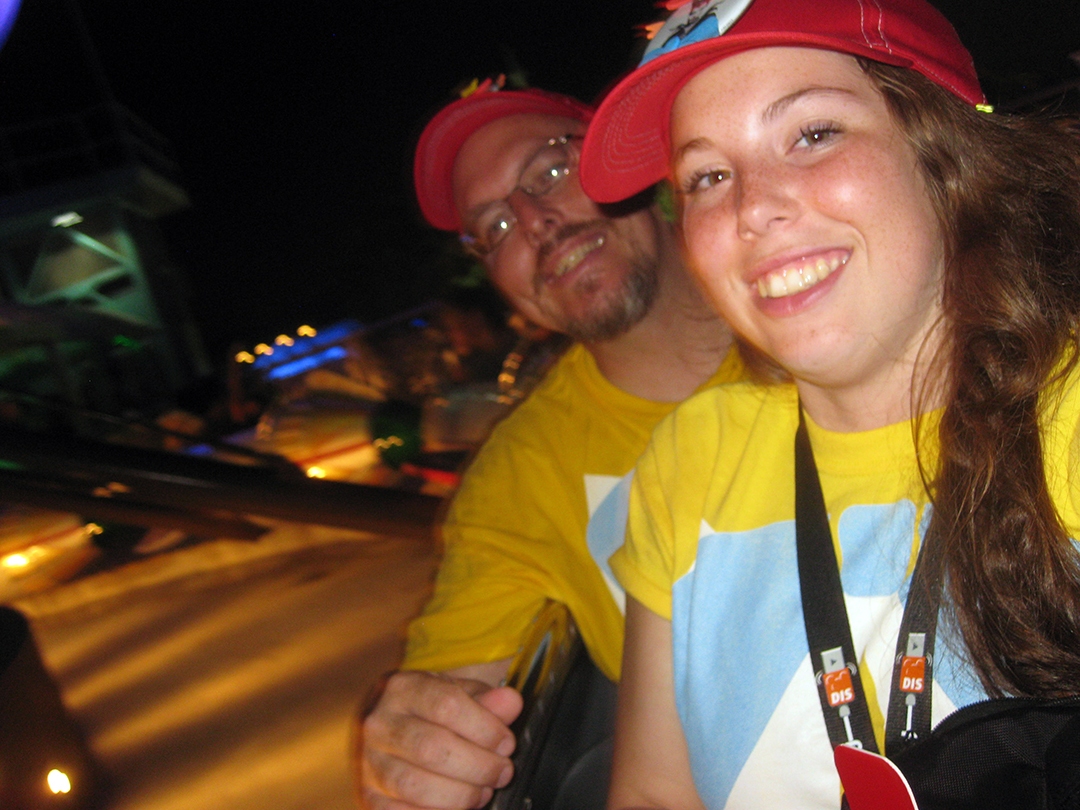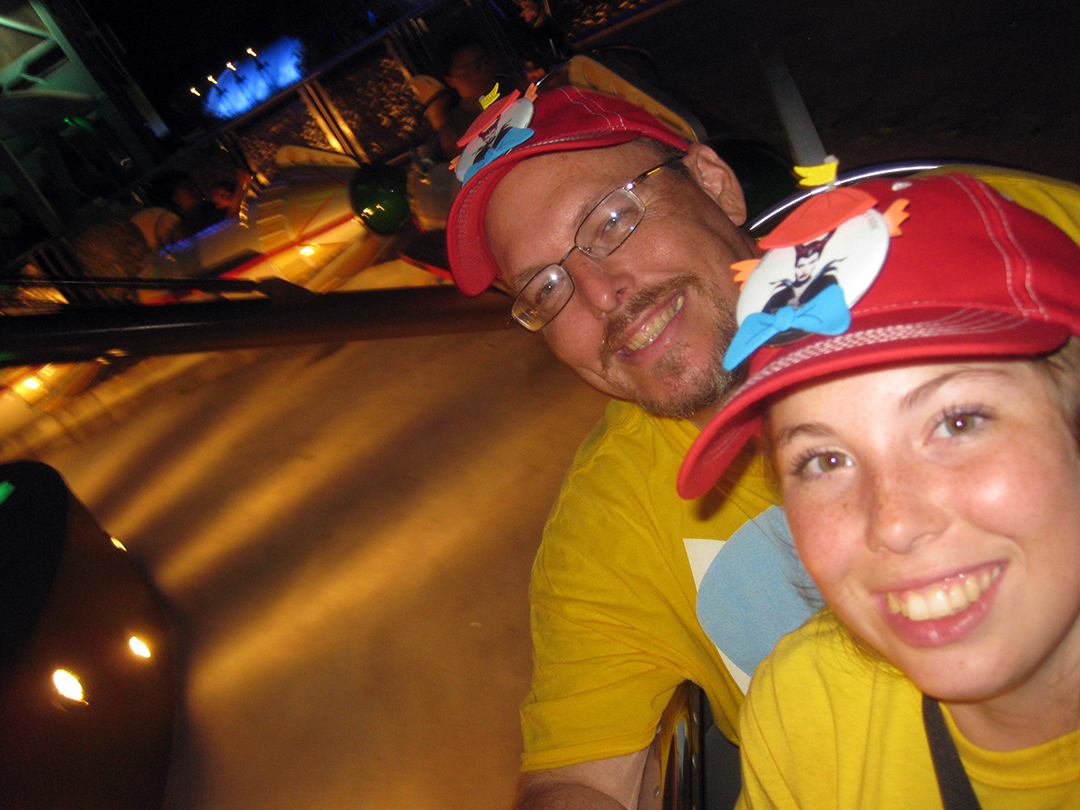 97. Bowler Hat Guy
We saw Bowler Hat Guy standing between Astro and Space and jaunted over to meet him.  We ended up being the last family of the day to meet him.  How fortuitous!  Jordyn had seen him at the Villains party, but didn't get a photo.  She was excited to meet him.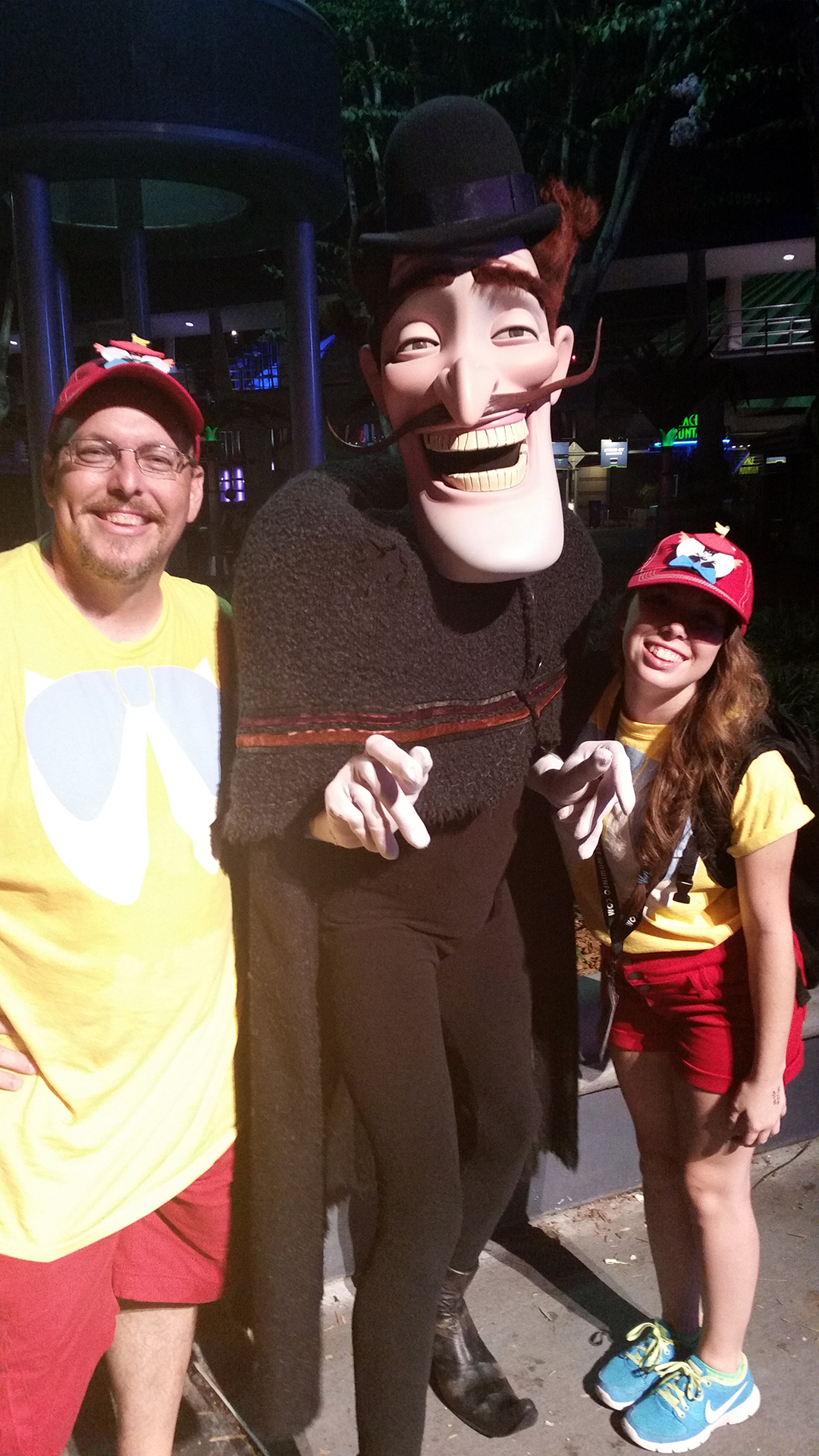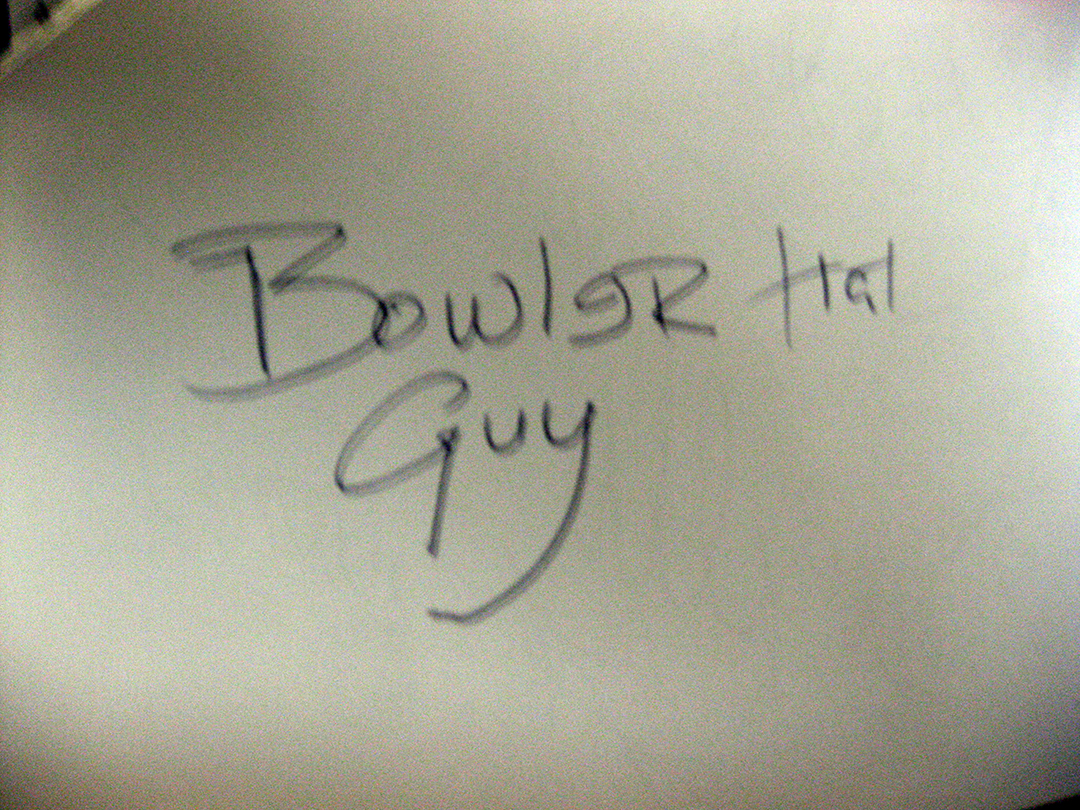 98. Queen of Hearts
On our last check of villains we saw the Queen of Hearts.  She was near the Mad Tea Party, but not the same place we met Alice, so it would count.  We showed our love of Ultimate Touring.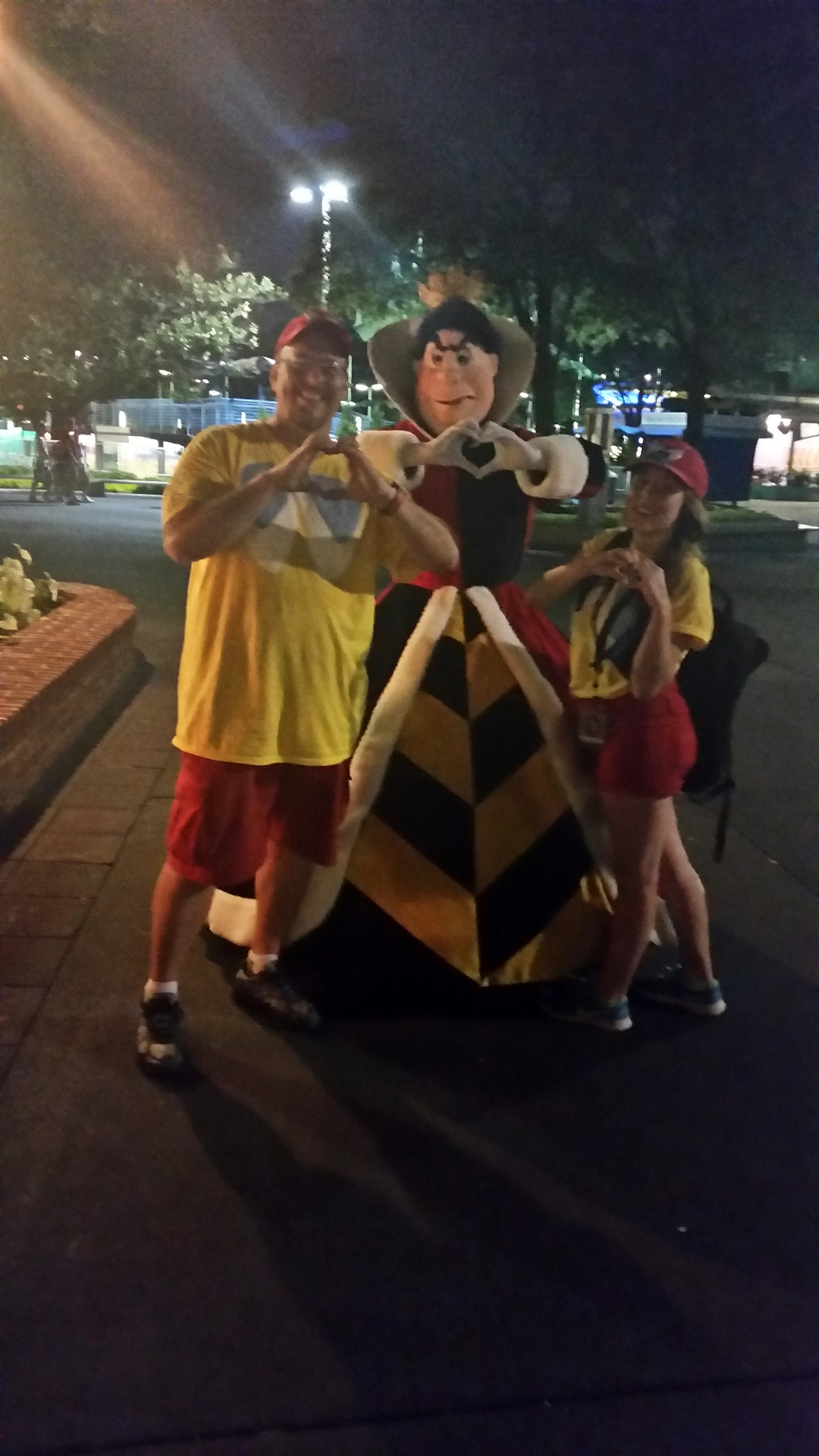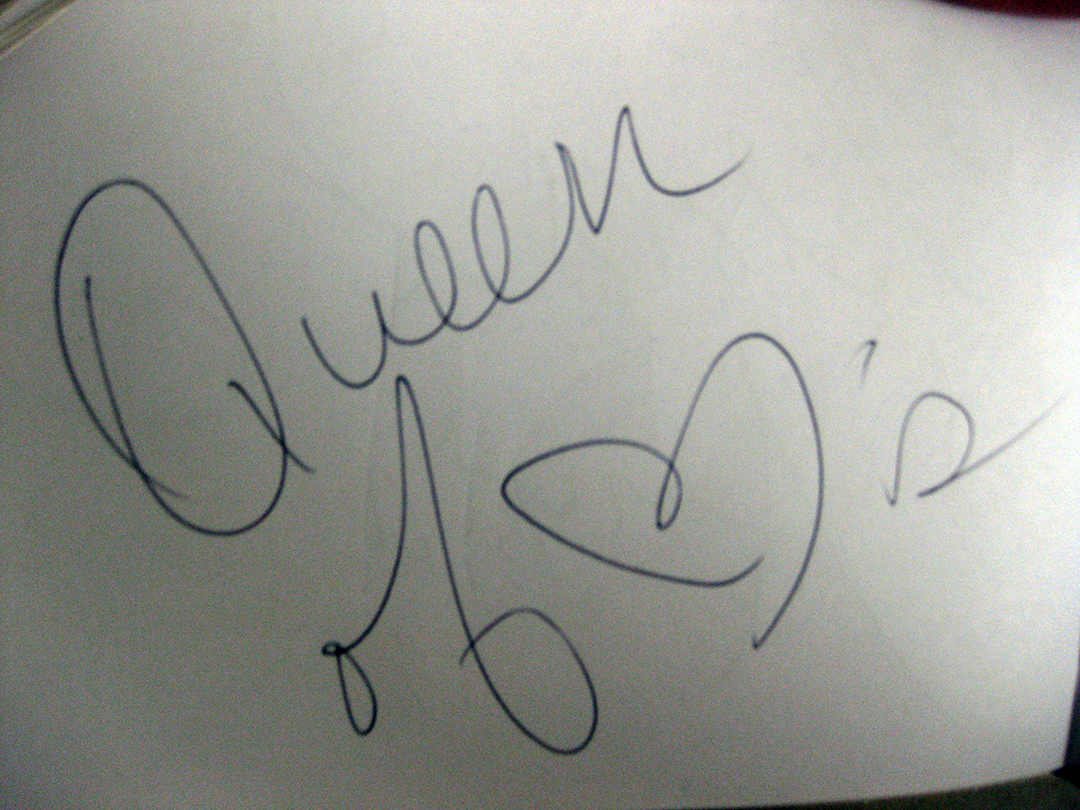 99. Captain Hook
We had tried to meet Captain Hook earlier, but he left right as we arrived to take a break.  We had given up hope of seeing him, but he was there with almost no line ready to meet some pirates on the completion of their tour.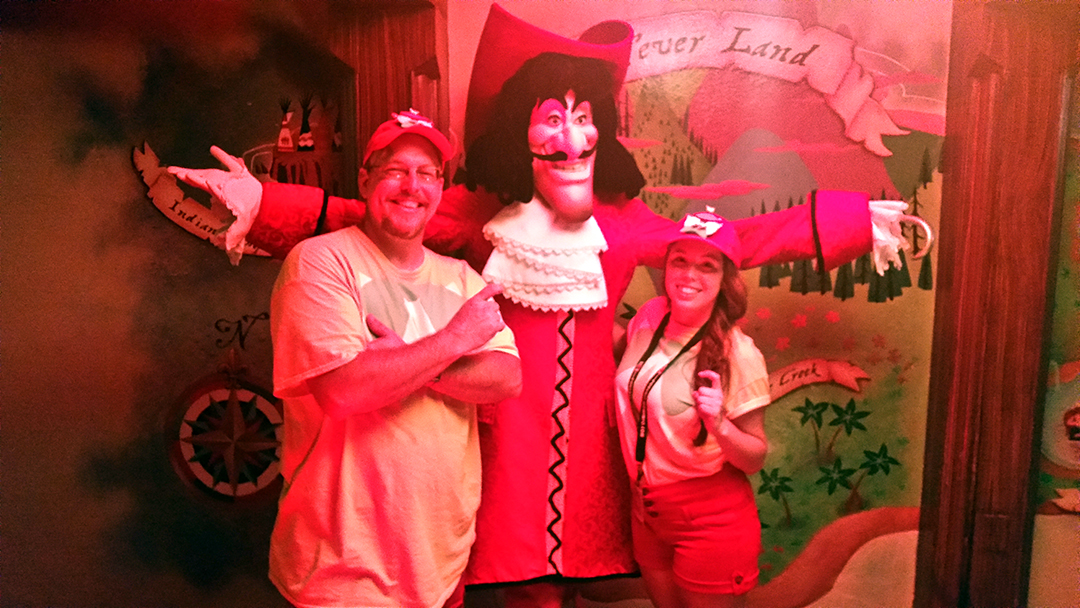 About 5:40am we tried to meet Dr. Facilier, but his line was closed.  We begged for an autograph and photo, but nope, he was done.  We proceeded to the hub to "clock out."  Clocked out at the hub while waiting on the Kiss Goodnight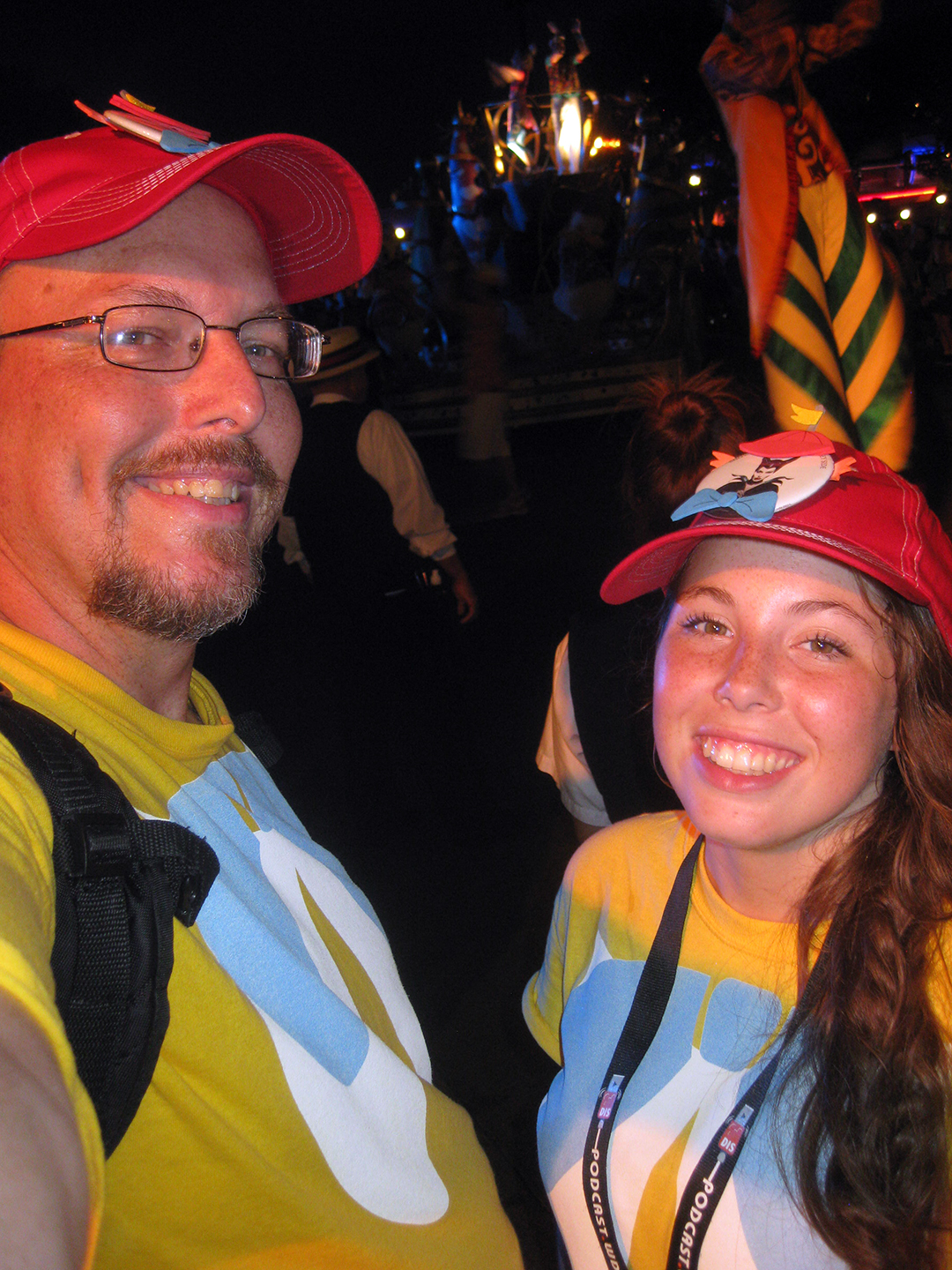 100. Kiss Goodnight – special edition
The Kiss Goodnight would take place at the train station this special night.  The Cast Member were pushing the guests toward the train station.  This made sense to try to get everyone out of the park as quickly as possible.  The park would open again in 3 hours and they had a lot of work to do.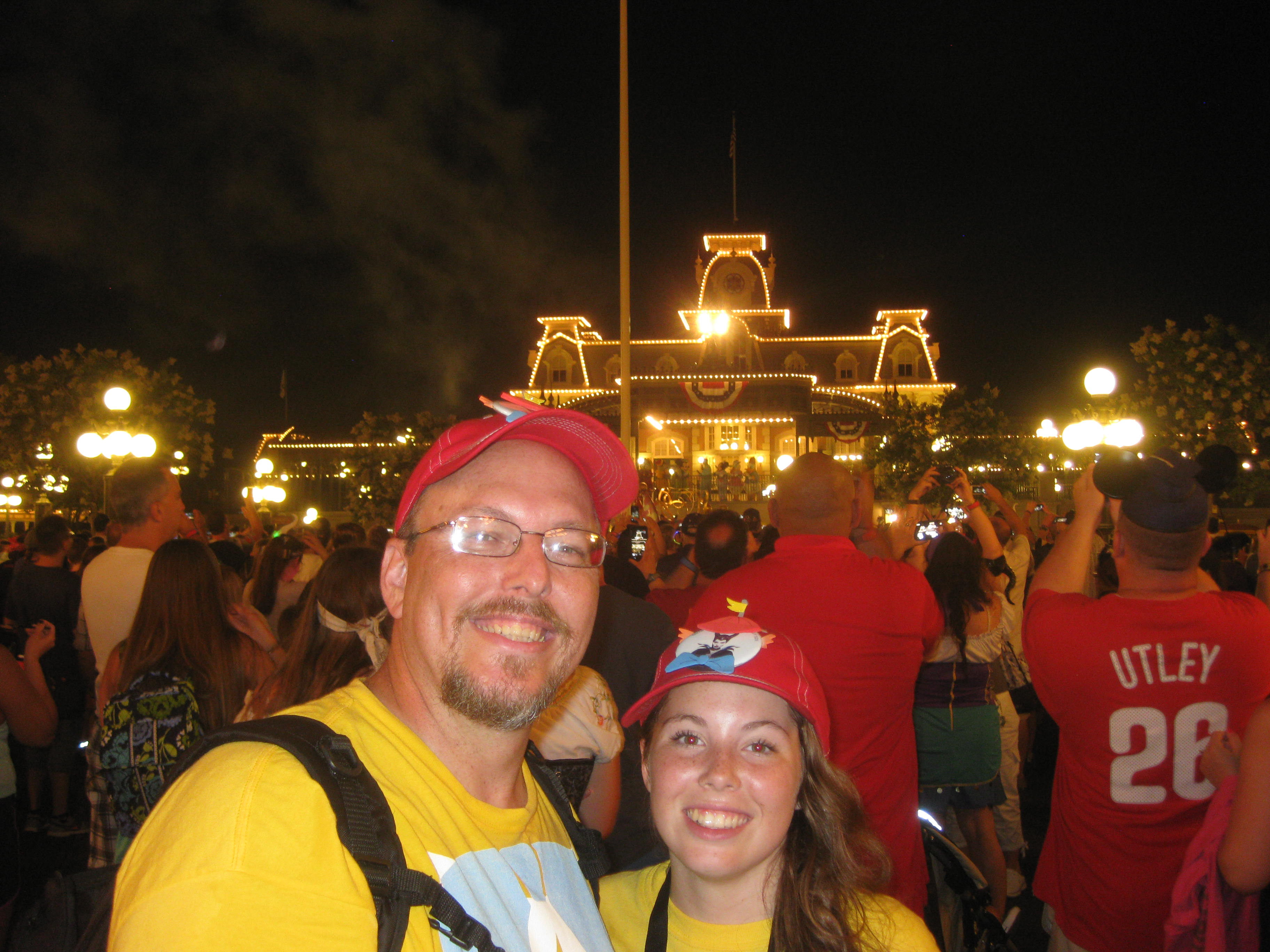 We had many trials and a few times it looked like we wouldn't make it, but we did it!  We completed 100 attractions in the Magic Kingdom at Walt Disney World in a single operational (24 hour) day!  My feet were killing me and did so for 5 more days.  I had sores that blistered over, but I toughed them out.  We only ate one actual meal and it was shared.  We ate the snacks we had in our backpack and refilled our water bottle often.  It was a great day to spend with such a special person as my daughter.
We're already working on another cool challenge for the future :)