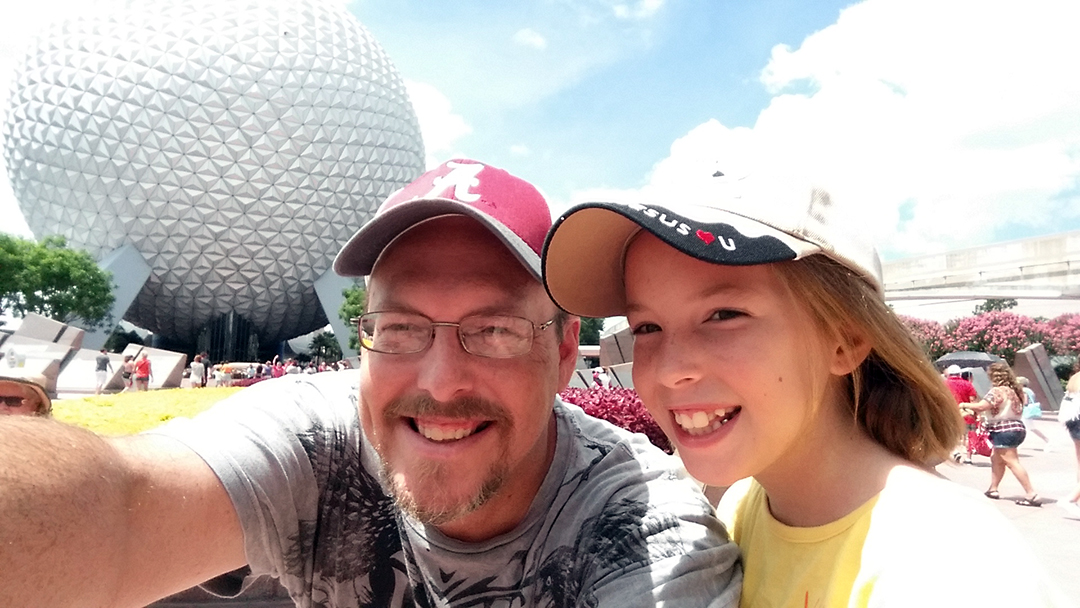 #ktpadventures begins at Test Track in Epcot
Over the last several years we've become a challenge family.  We've taken on numerous Ultimate tours, we've met more than 70 characters in a single day and my brother and I took on a challenge that involved every operating moving ride in all four Disney parks.
Since I get asked all the time if I'm in a theme park each day (usually only weekends), I've decided to see how long I can continue with visiting a different adventure everyday.  Most of the adventures will take place in various theme parks, but traveling to other fun places isn't out of the question either.
I work nights a few days per week, so I can't spend entire days, every day touring parks, but I think I can at least drop in for something fun before heading home or going after I get my sleep.  Today, my little girl and I started out with the first step…Test Track!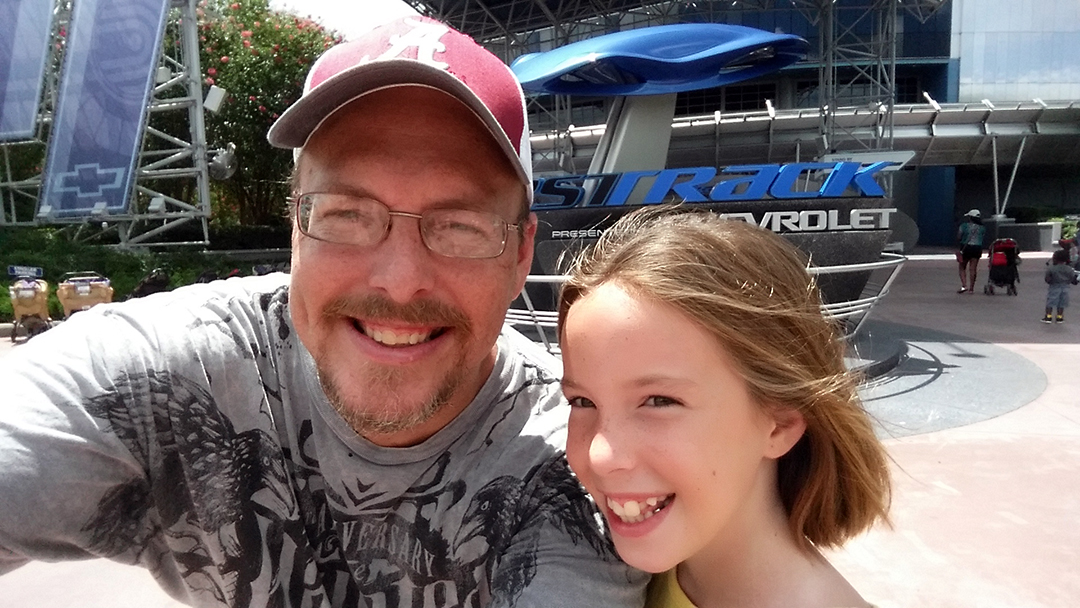 Test Track is my little girl's favorite ride, so it was a natural choice for a starting point.  The posted wait around noon was 55 minutes and the single rider was listed at 20 minutes.  That seems really low for this time of the year.  We had Fastpass+, so we used that for very little wait.  I noticed a new (to me) concept vehicle in the queue line.  I would actually purchase this car.  It looks pretty cool.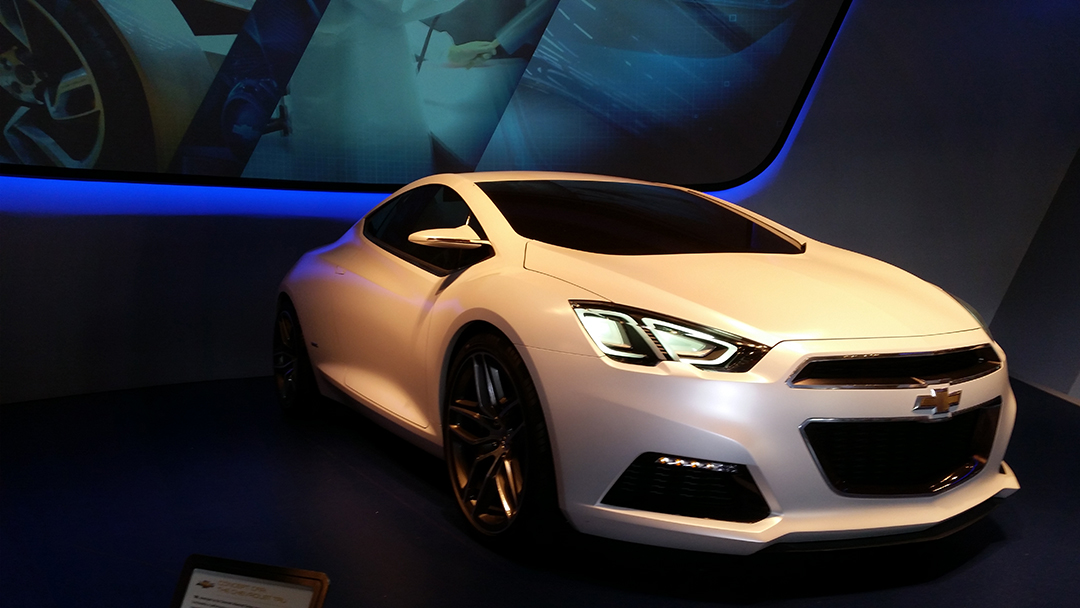 Sorry, it's blurry.  I only used my Galaxy S5 today.
That single rider line is pretty full for a 20 minute wait.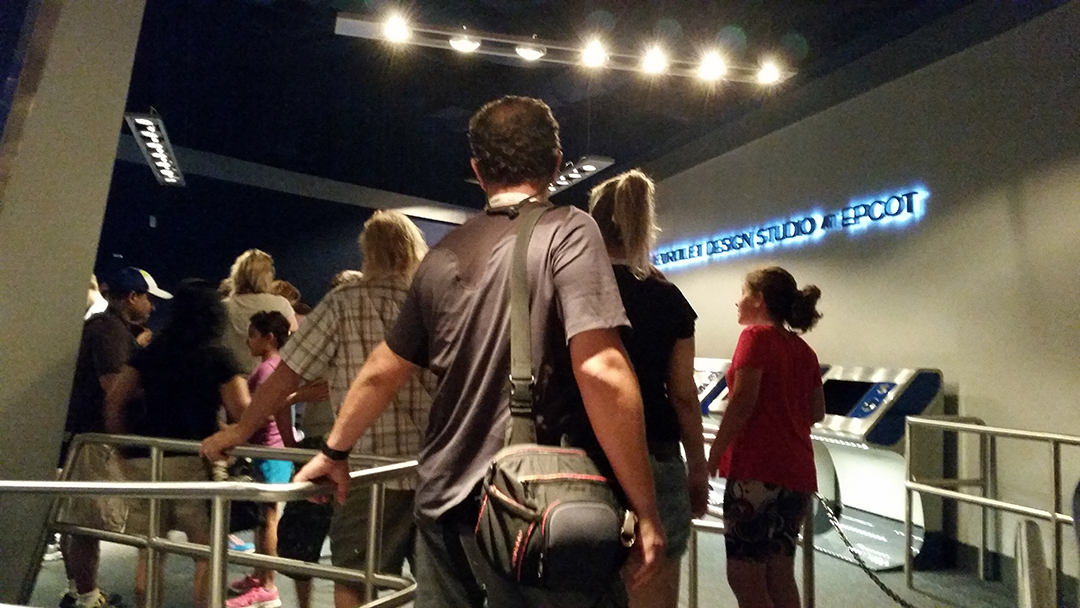 We were designated to Studio A.  There are two Studios for the preshow.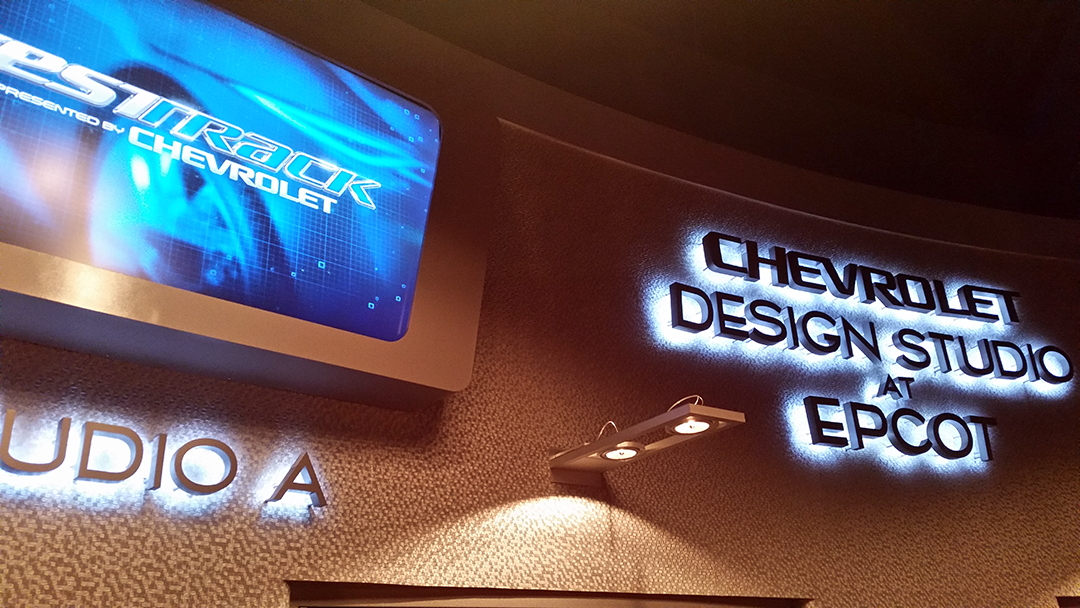 I allowed Debbie to design the entire car by herself.  She created a sleek car, then added all her favorite "tubey things."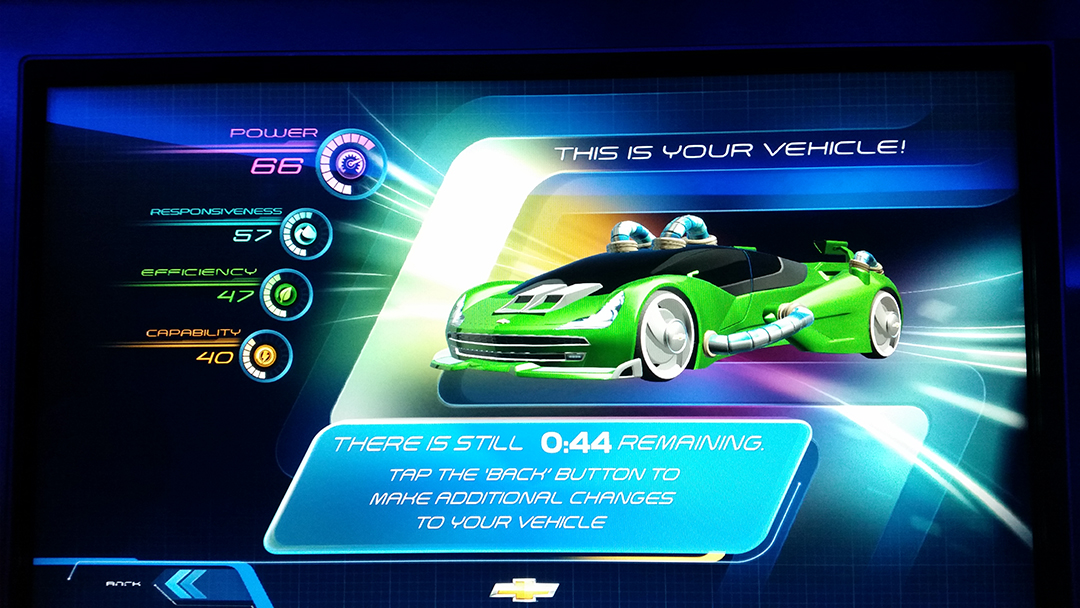 TIP:  After designing your car, leave a few seconds early and head to the door to beat the entire room to return to the queue line and save a few minutes wait.
After touching her Magic Band to the final touch point, we boarded our test vehicle.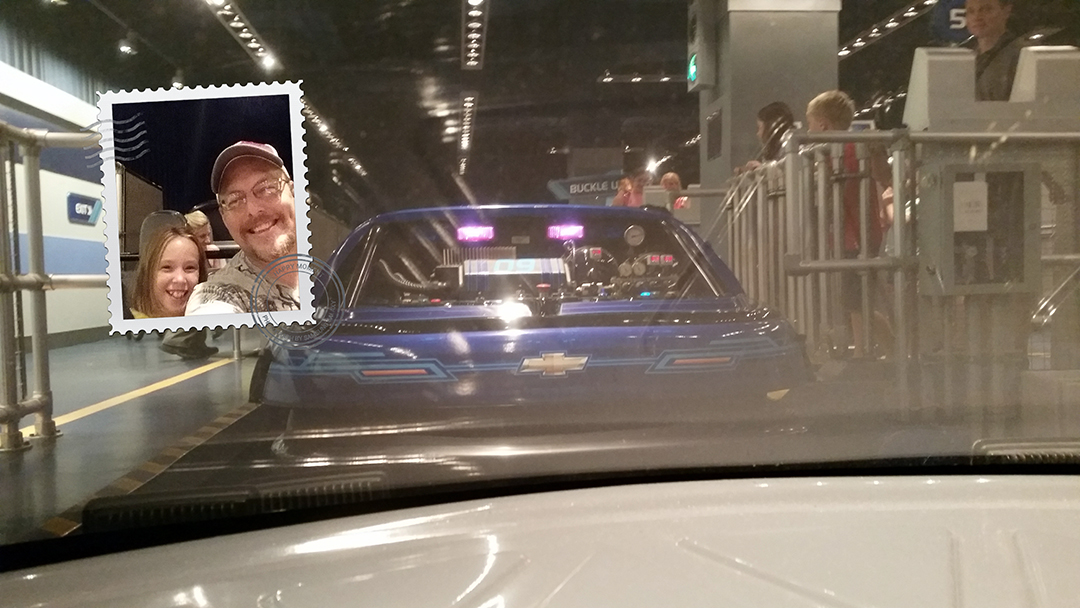 The ride is very Tron-like.  I won't post a ton of photos, since I've done that before.
Debbie's reaction about 3:30 minutes onward is priceless.
My little girl was happy that she had made it through the entire ride with her hands up!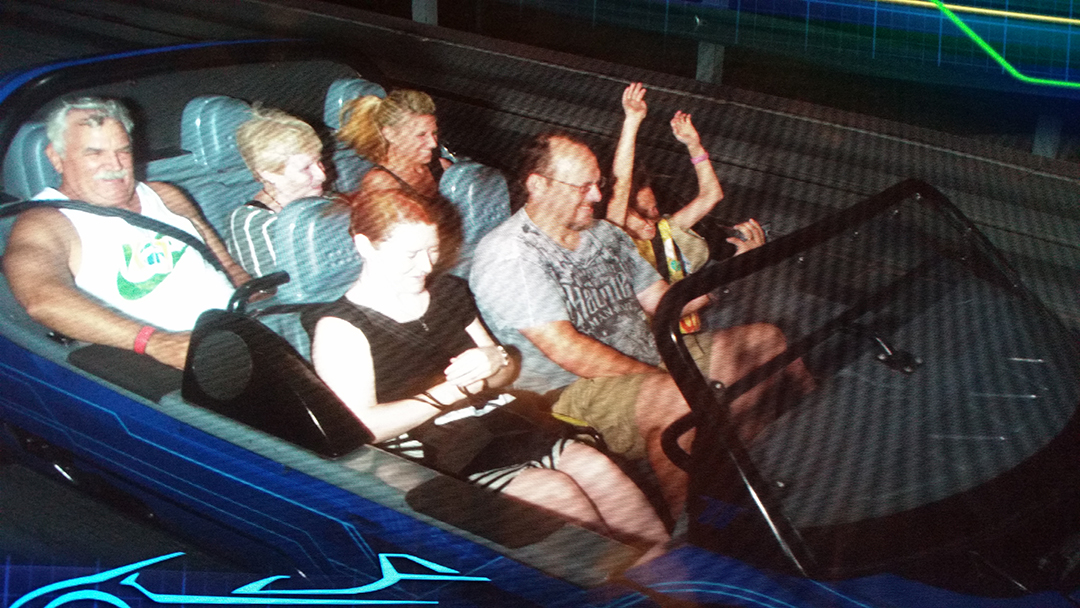 She was happy with a score of 210, but said that's the number she gets every time.  I was impressed with her desire to build a fast car that was good on gas mileage.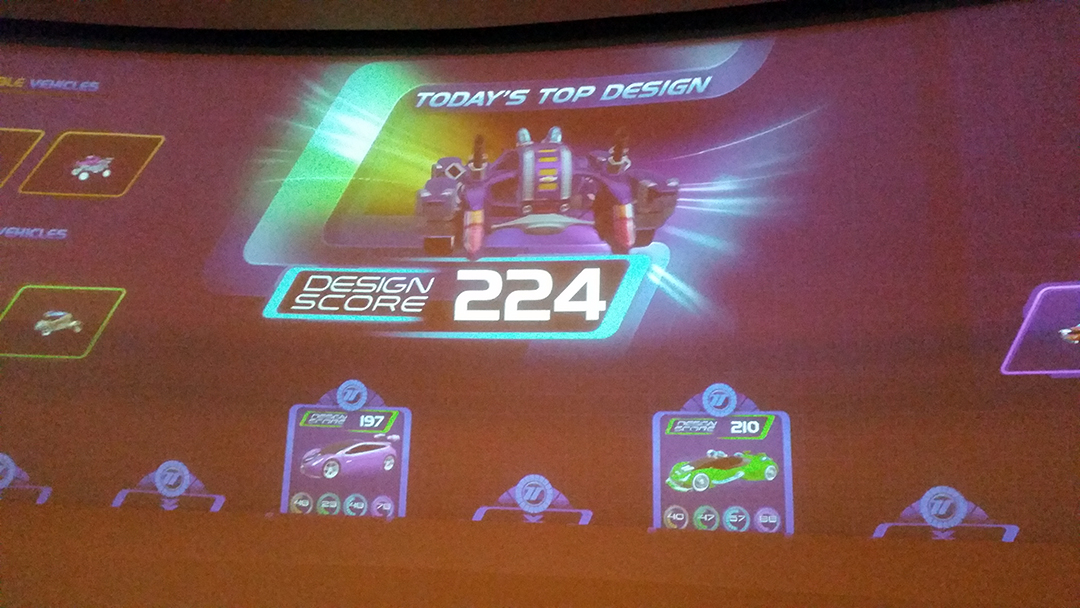 Then she said this is her future car.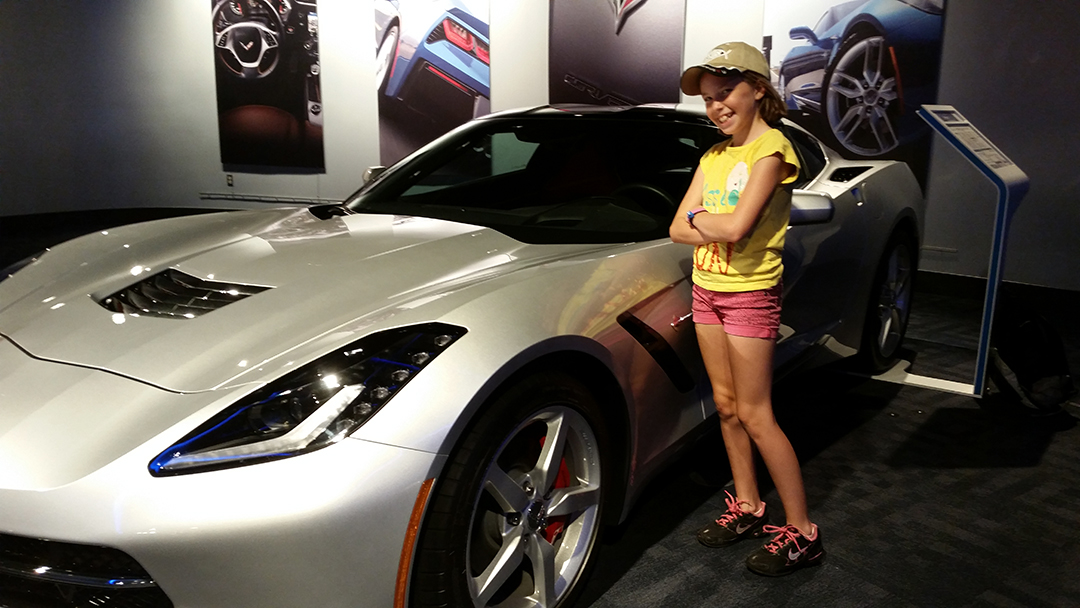 I never realized that Bumblebee has been hiding in Epcot all this time.  Very smart move for Universal to put him there for recon missions.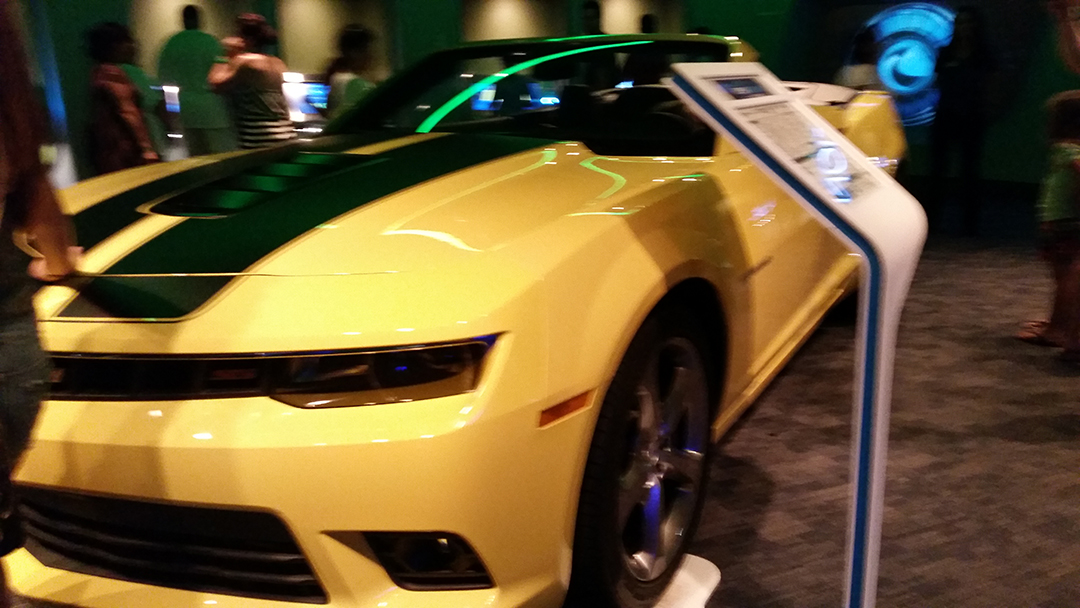 She chose to be attacked by aliens, which look a lot like that photo that circulated on Facebook about Head and Shoulders shampoo.  Why do people share that junk without even researching it?  Oh, speaking of flying saucers, our government is looking to send them to Mars!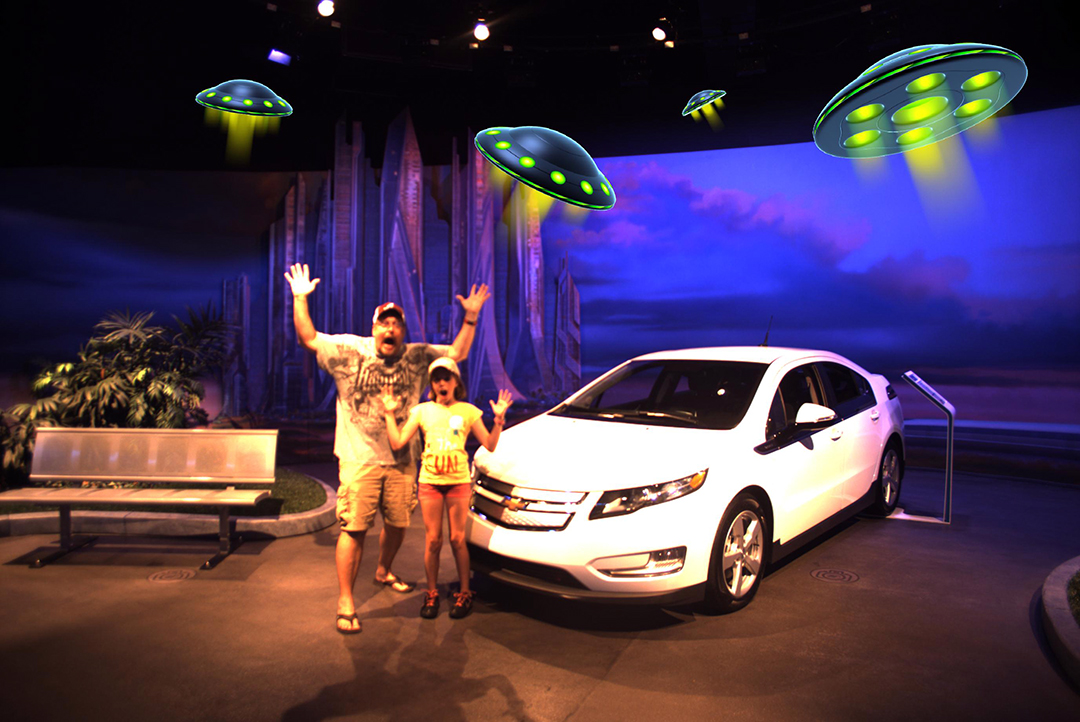 Really?  We're sending saucers TO Mars?