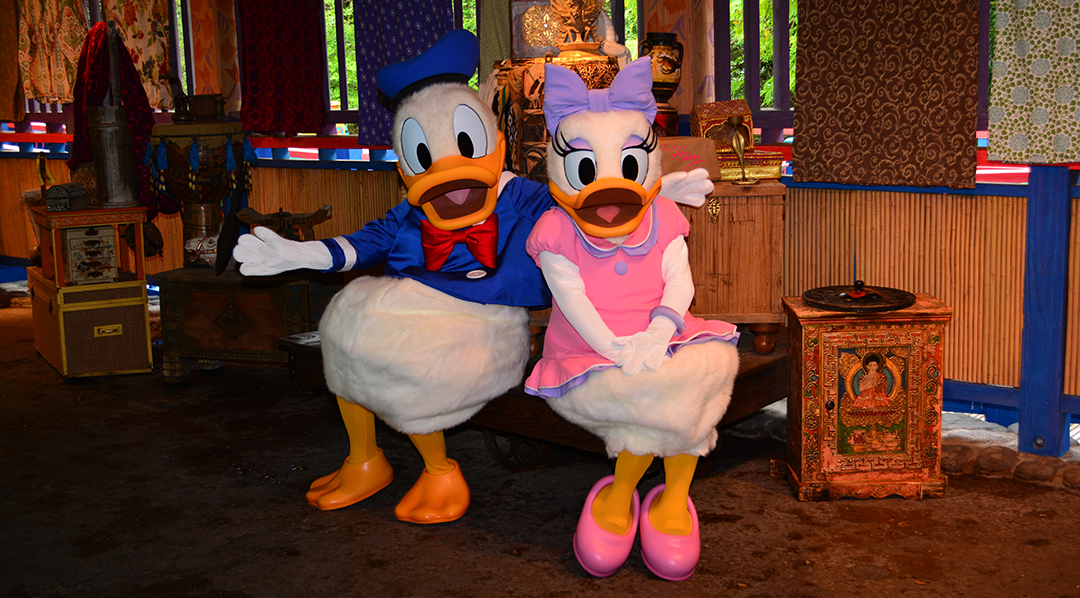 Daisy and Donald moved into Animal Kingdom's Discovery Island location across from Flame Tree BBQ this morning.  Tigger and Pooh are now gone entirely from Animal Kingdom, but continue to meet in other locations.   Be sure to check out my Master Character Location list for all the places you can meet them.
Disney hasn't had an opportunity to post their names, but they meet from 9:00am until 30 minutes before close daily.  There schedule is in my Animal Kingdom schedules and on my www.characterlocator.com app.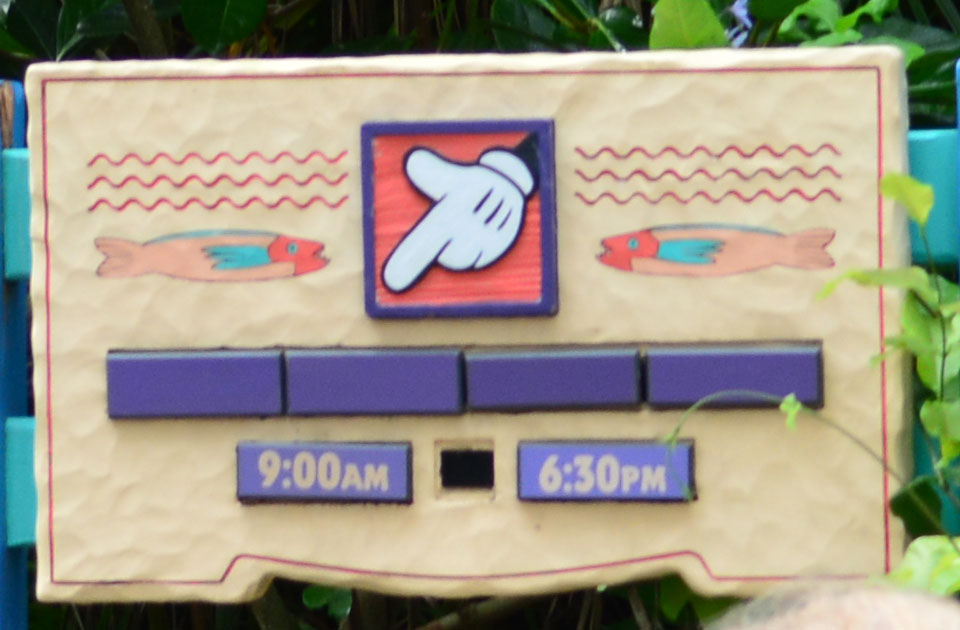 Daisy and Donald aren't mentioned on this week's Times Guide, but their times are on my site and app pic.twitter.com/Jb1AbBYMA2

— KennythePirate.com (@thepiratekenny) May 11, 2014
The Fastpass+ signage is still covered.  The rollout of the Fastpass+ ONLY (Exclusive) meet aspect is officially "delayed."  There's no way to know if it will come later, or just be scrapped.  I know the overwhelming feeling among character fans is just to leave it alone or offer FP+ as an option, not a requirement.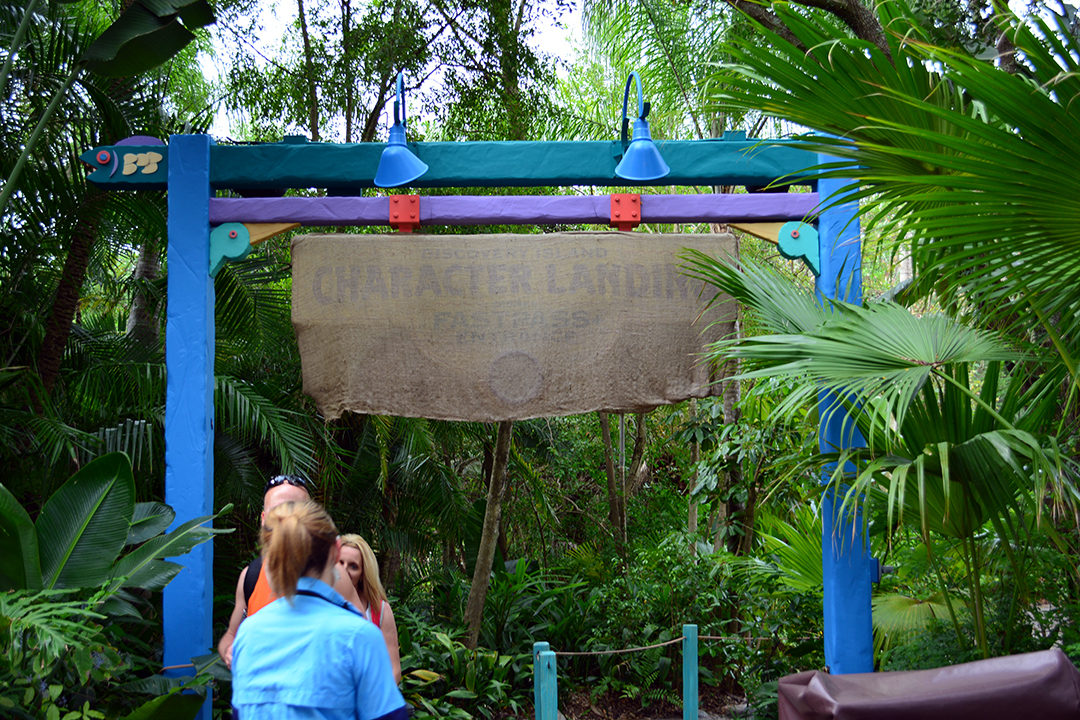 Touchpoints are still covered as well.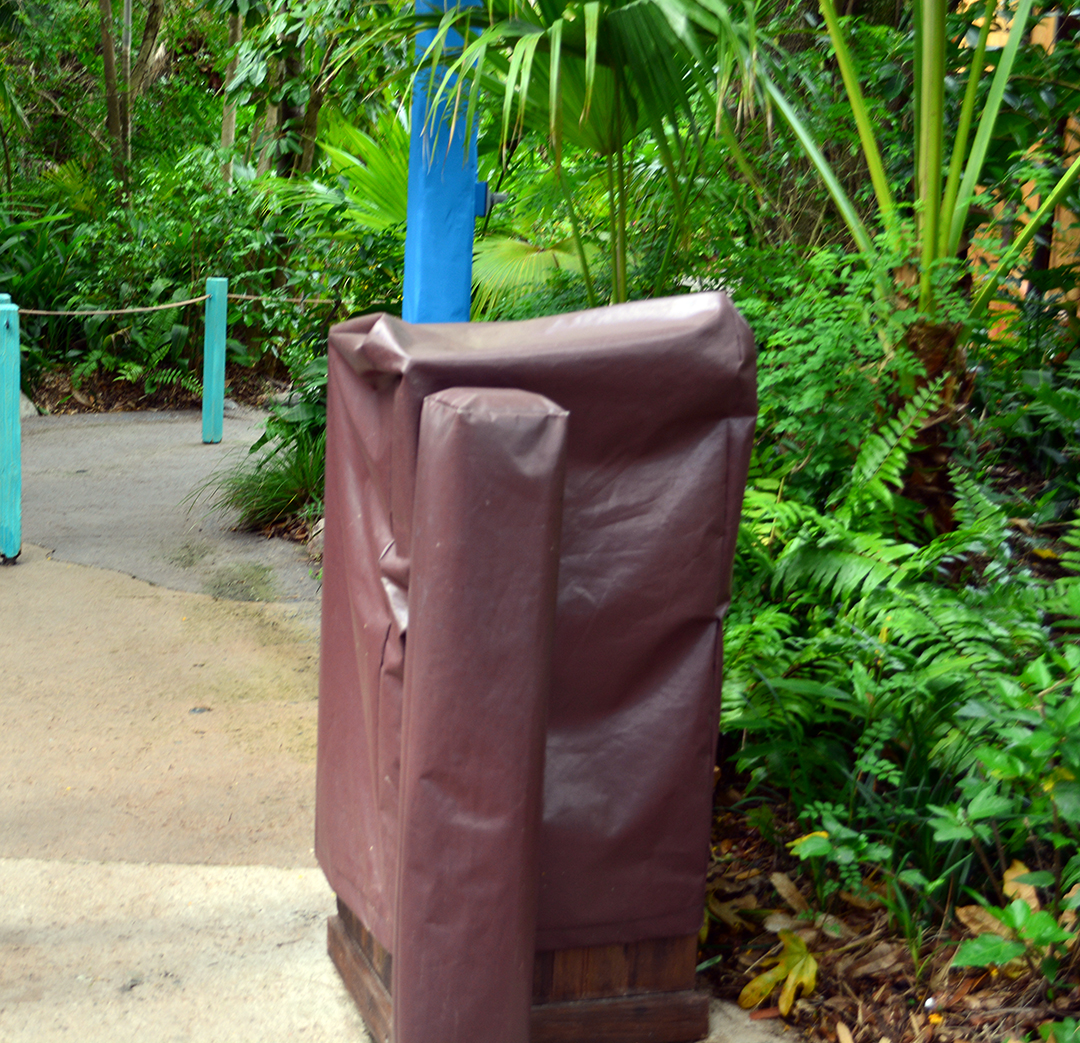 We went shortly after rope drop and the meet and greet was EMPTY!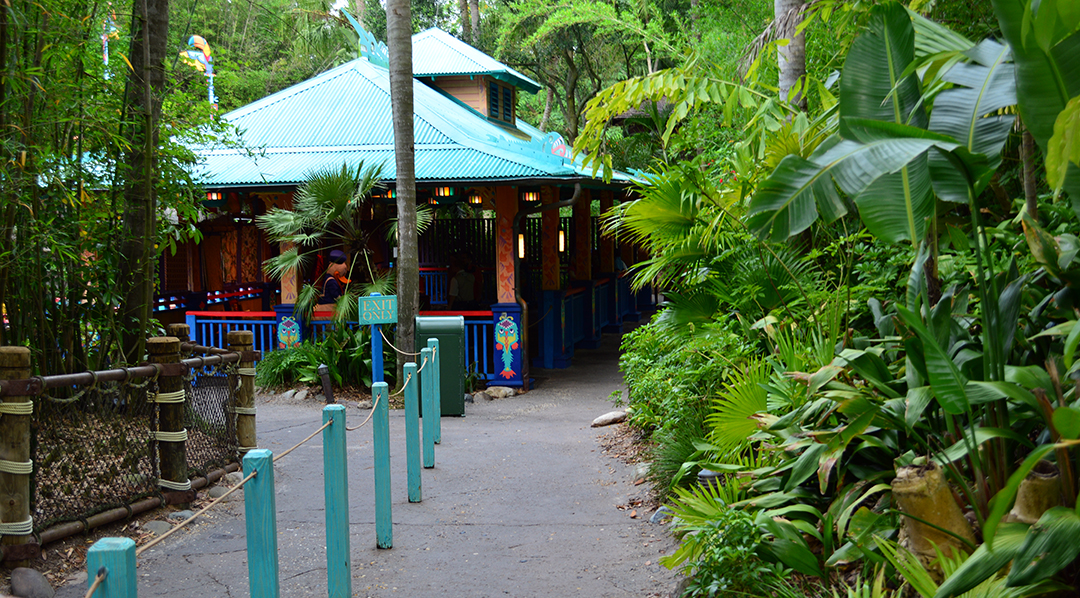 We caught Donald and Daisy taking a little break.  Fortuitous timing for us!  They couple don't usually pose for photos together.  They usually only pose separately.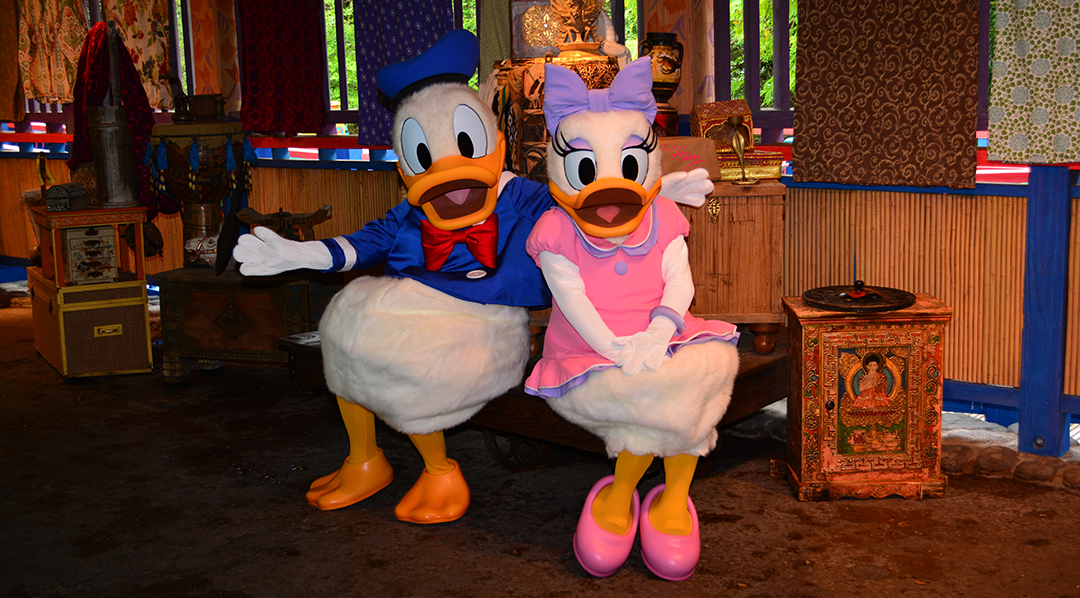 This is Daisy's only regular location that offers her classic pink dress and purple bow.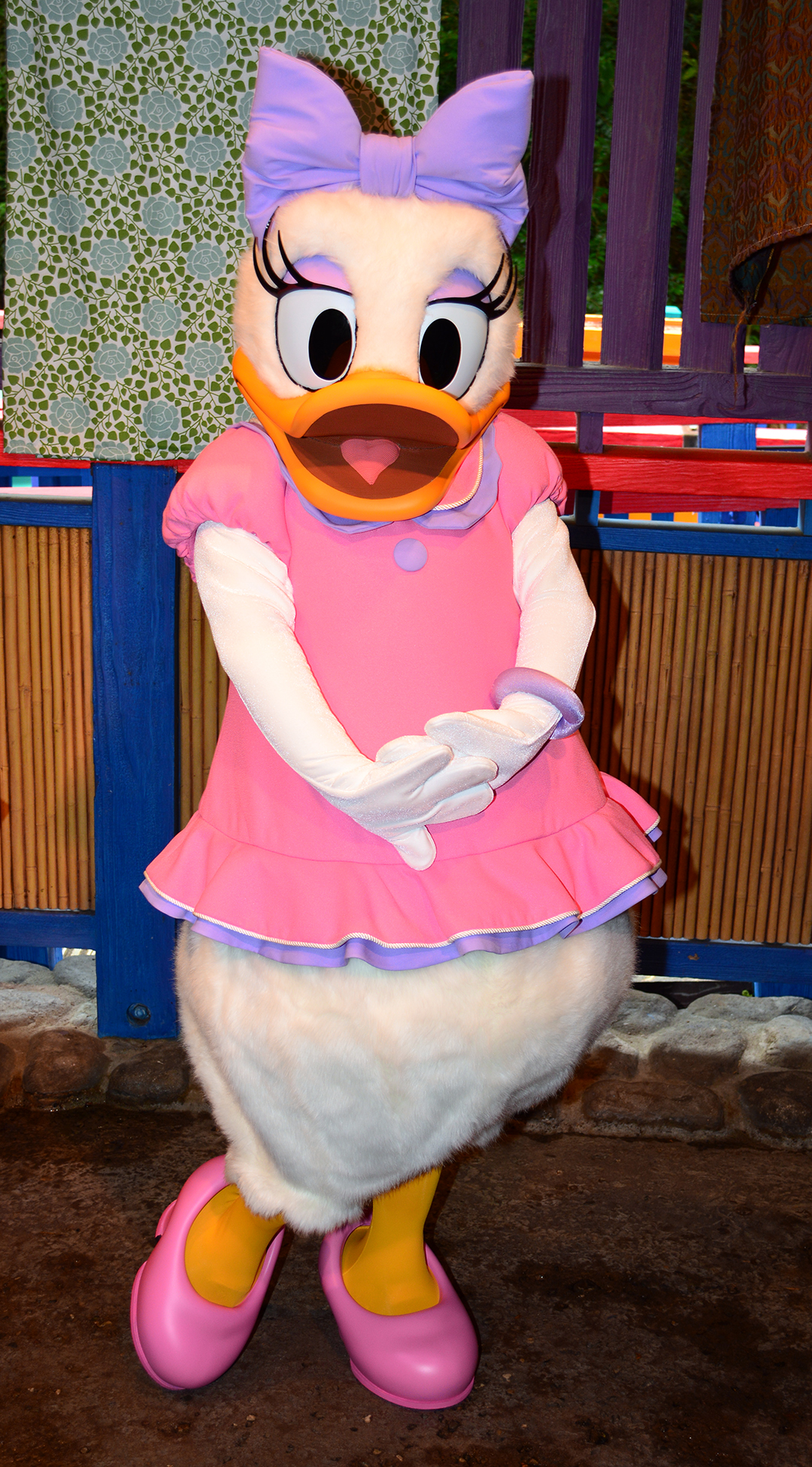 Daisy preening for the camera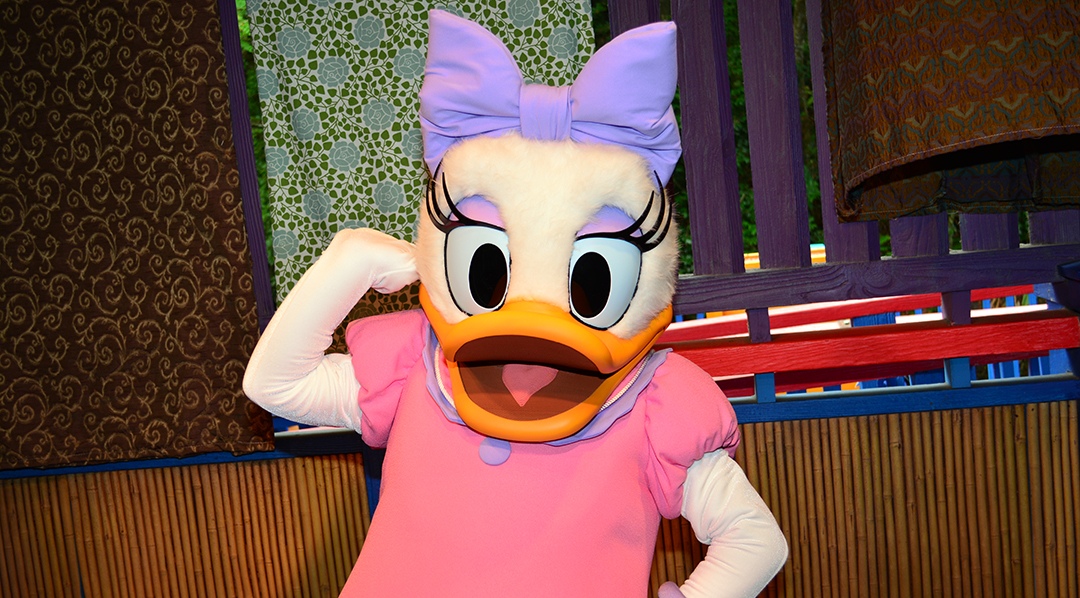 KennythePirate and Jordyn (needs a piratical name) meet Daisy Duck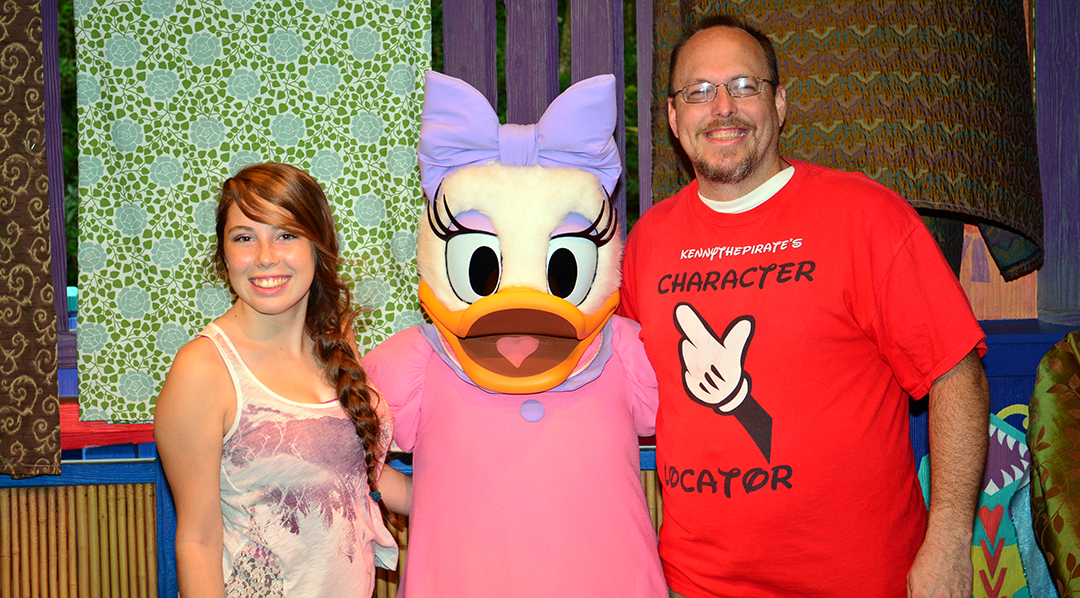 Donald Duck likewise meets in his classic blue sailor costume.  This is the only regular meet and greet location to find him in this costume.  I told them characters that we were excited to see them dressed in this manner!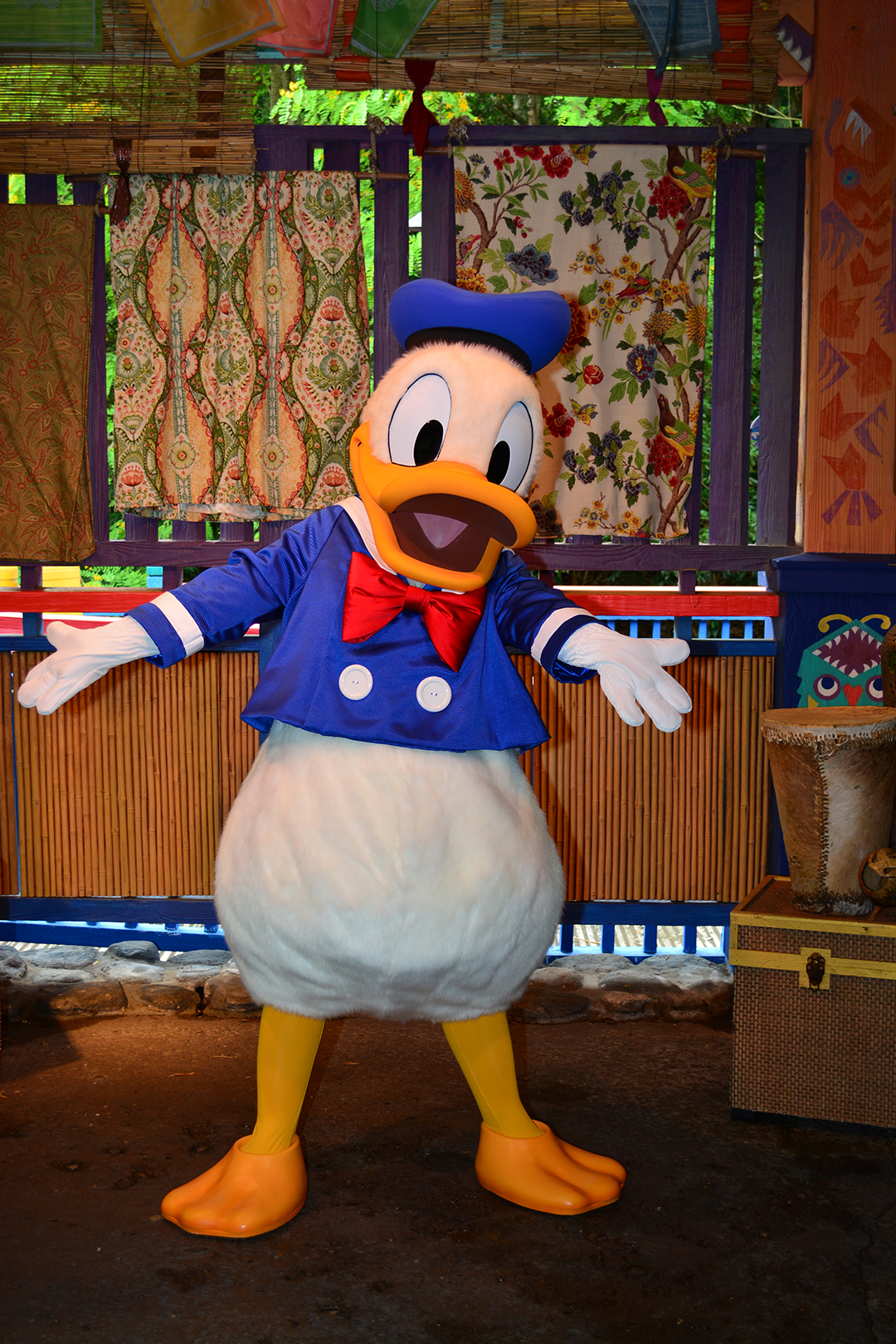 What's up duck?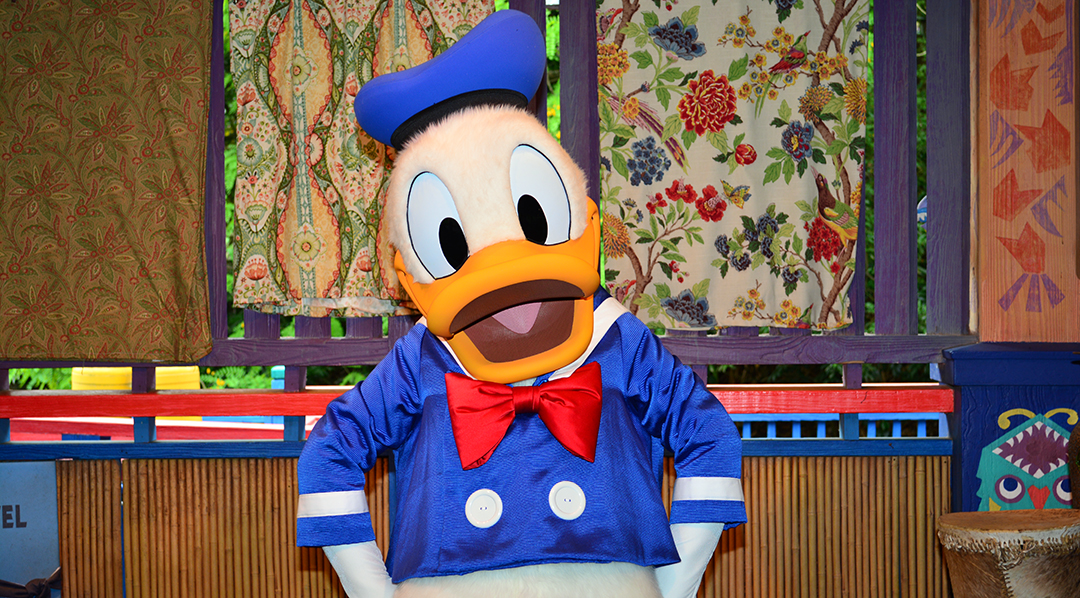 Donald and I are good friends ;)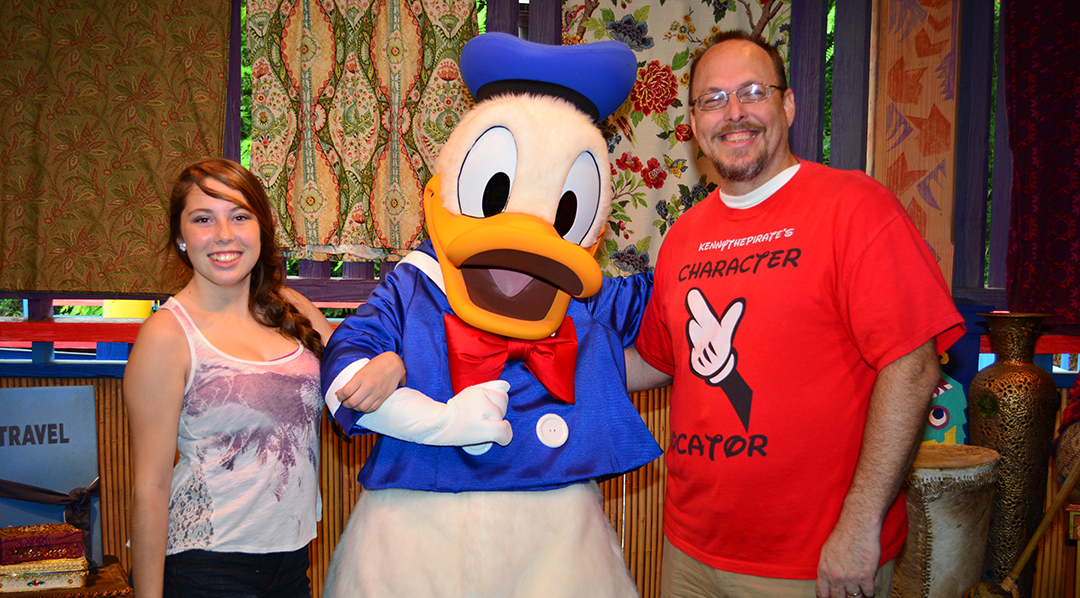 The best times to meet Daisy and Donald will be early and late in the day, but lines for Discovery Island were rarely long when Tigger and Pooh met there.
I wonder what they will do with Donald's old meet and greet location?  It says Huey, Dewey and Louie, but they won't be meeting there.  We could dream, right?
What do you think?  Are you excited to see Donald and Daisy at Discovery Island in their classic costumes or would you prefer the explorer ones they usually wear in Animal Kingdom?