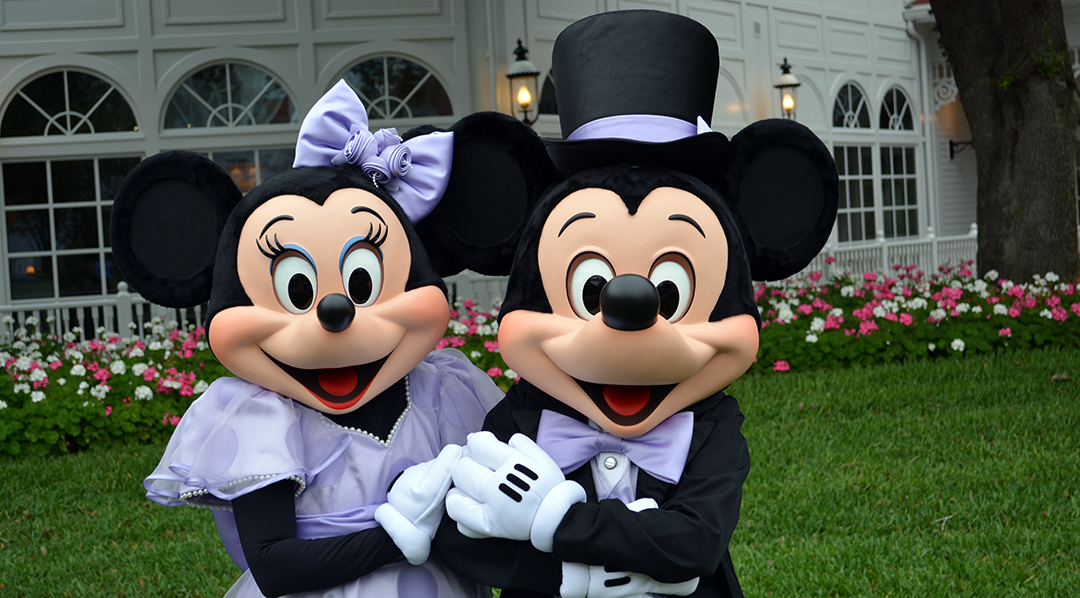 We started out our Easter meet plan with the goal of hoping to meet Mickey and Minnie in their purple formal attire.  We thought we'd park at the TTC and take the monorail over.  We arrived before 8:00am with the goal of being on the Grand Floridian lawn by 8:15am.  Well, all didn't go as planned.  As we prepared to board the resort monorail, we were told there would be a minor delay to do a "maintenance test."  The train sat there for a couple of minutes, then we all boarded.  It moved back and forth a few times, made a really odd braking noise and then it totally powered off.
We sat there with no power for a couple of minutes and they re-booted the system.  We thought we were ready to go.  We moved a few feet forward and they reopened the doors and allowed more people to board.  After a few more minutes we finally moved a short distance.  The train would start, then stop, then start…
After quite a while, we finally arrived at the Grand after 8:30am.  We were disappointed that we were late, but then found that the White Rabbit was meeting guests.  He's always late too, so it all worked out.  We entered the long line and moved along hoping for Mickey and Minnie.  We were allowed to snap a few photos of White Rabbit before they rotated.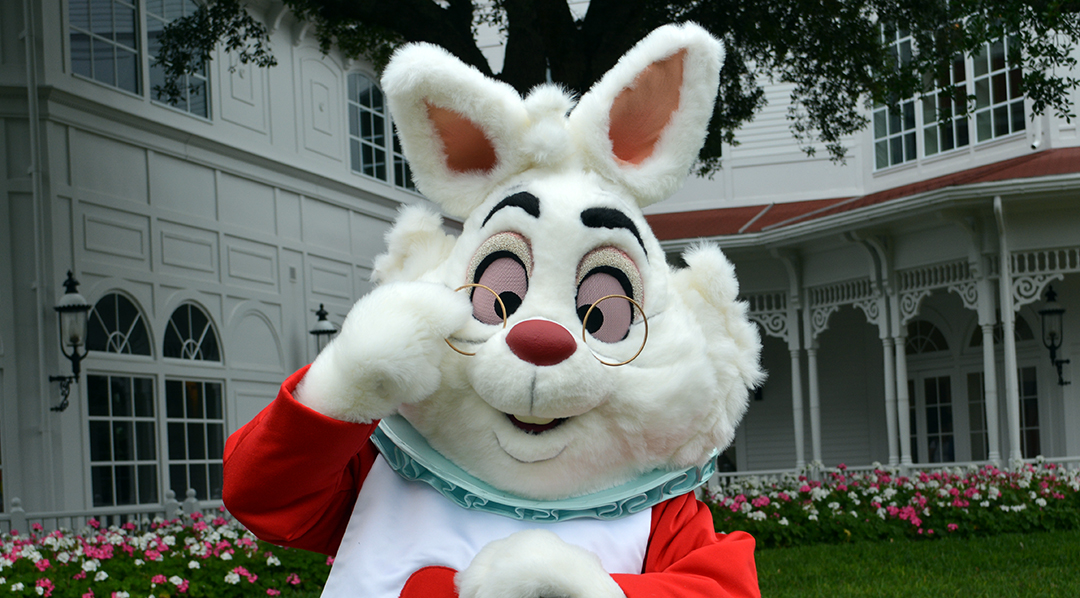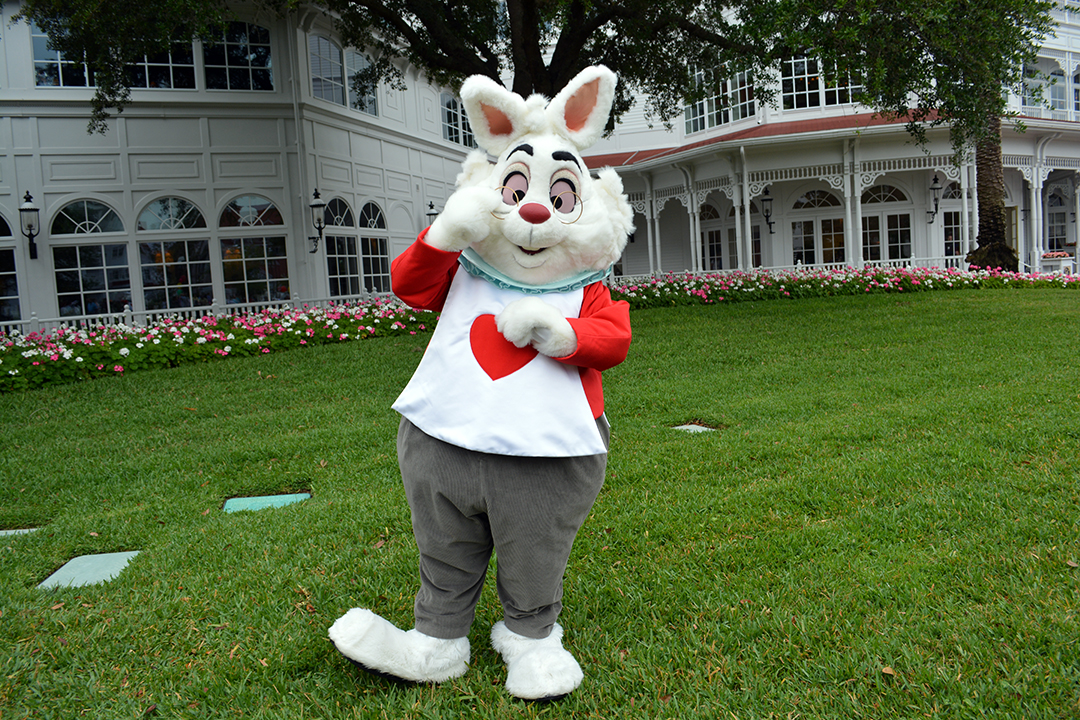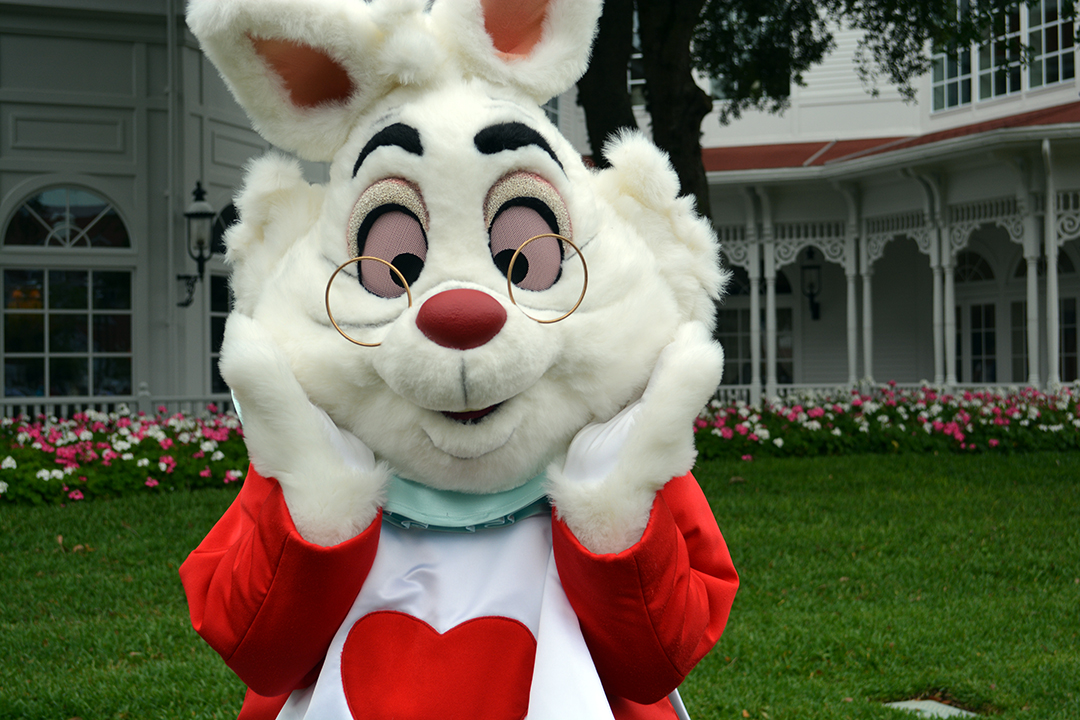 After getting a few shots of the White Rabbit, my little girl took part in the candy scramble.  It's like an Easter egg hunt without the eggs.  They had a LOT of quality candy on the ground for the kids to gather and sorted it by age group so the teens didn't dominate the toddlers.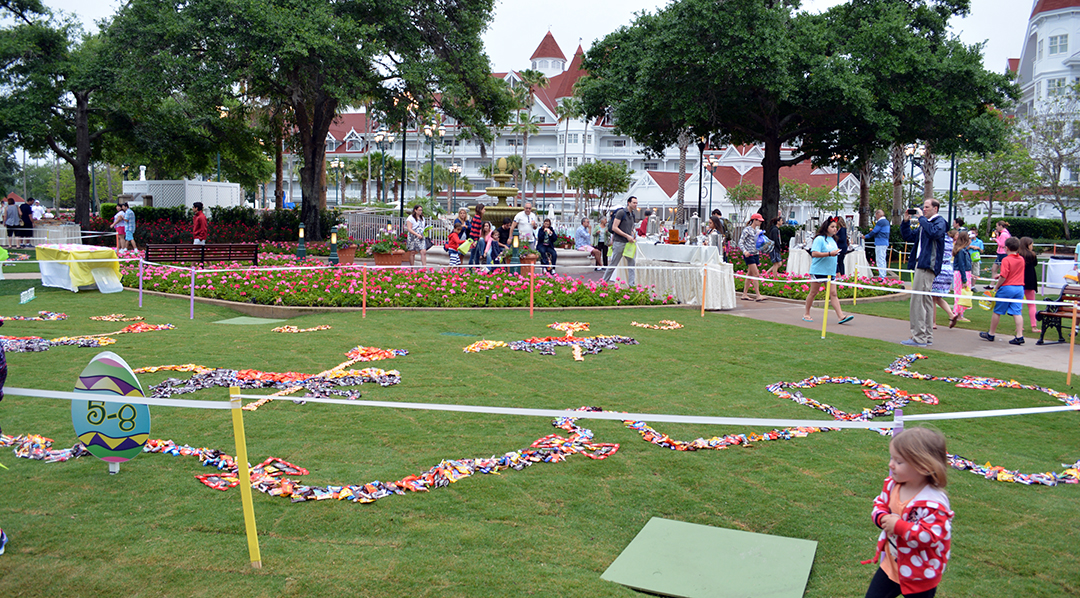 In addition to the candy and crafts and some little games for kids, they had free danishes, muffins, juice, hot chocolate and coffee.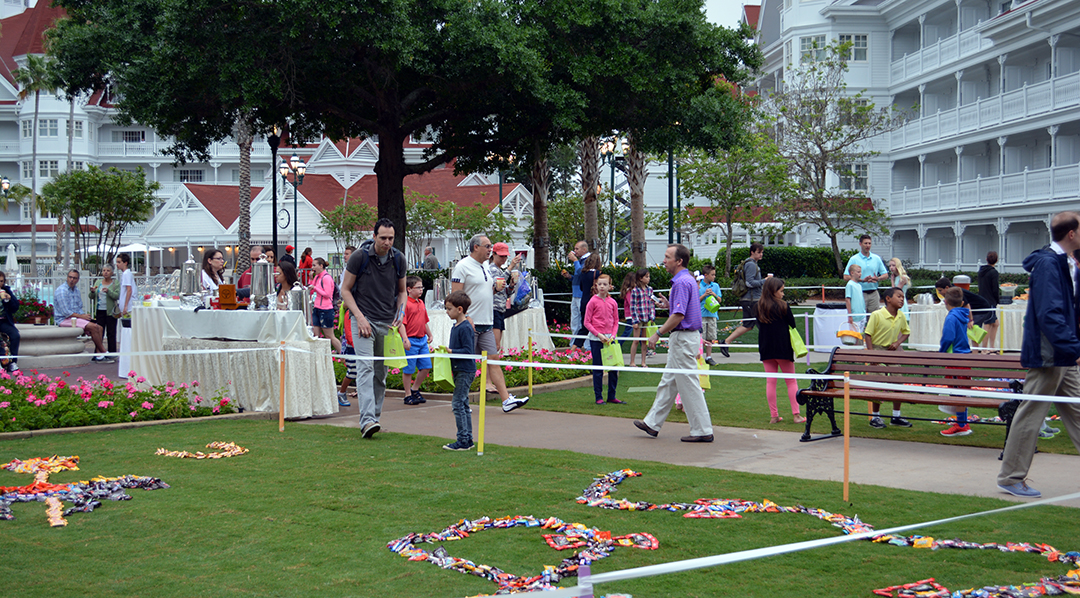 With very little effort, Debbie was able to acquire all this candy and it was all FREE.  It was full of great things like kit kat, hersheys, tootsie rolls, almond joy and such.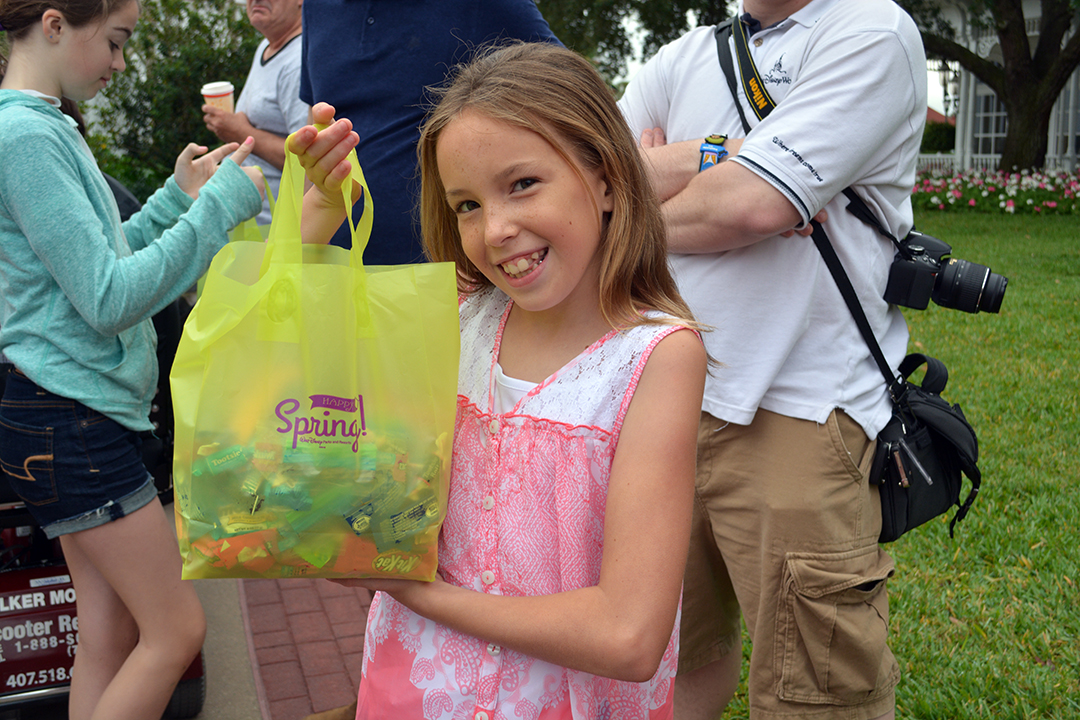 Shortly after the Candy Scramble, Mickey and Minnie appeared in their Easter finest.   I got to chat with a wonderful Cast Member named Gracie who help take our family shot with my camera.  Pretty background for an Easter photo, right?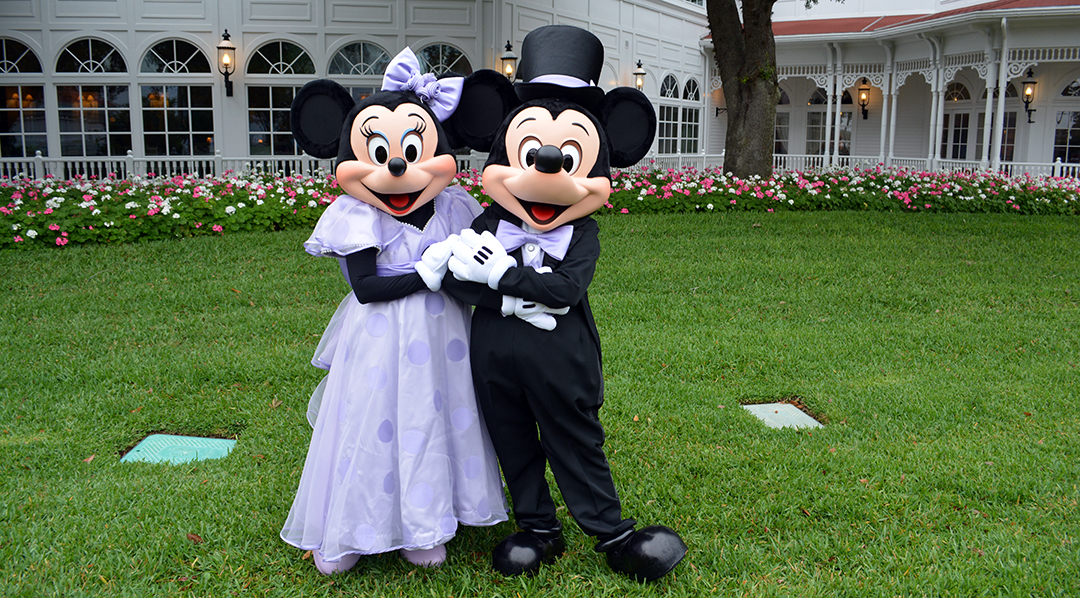 Say "Cheesecake!"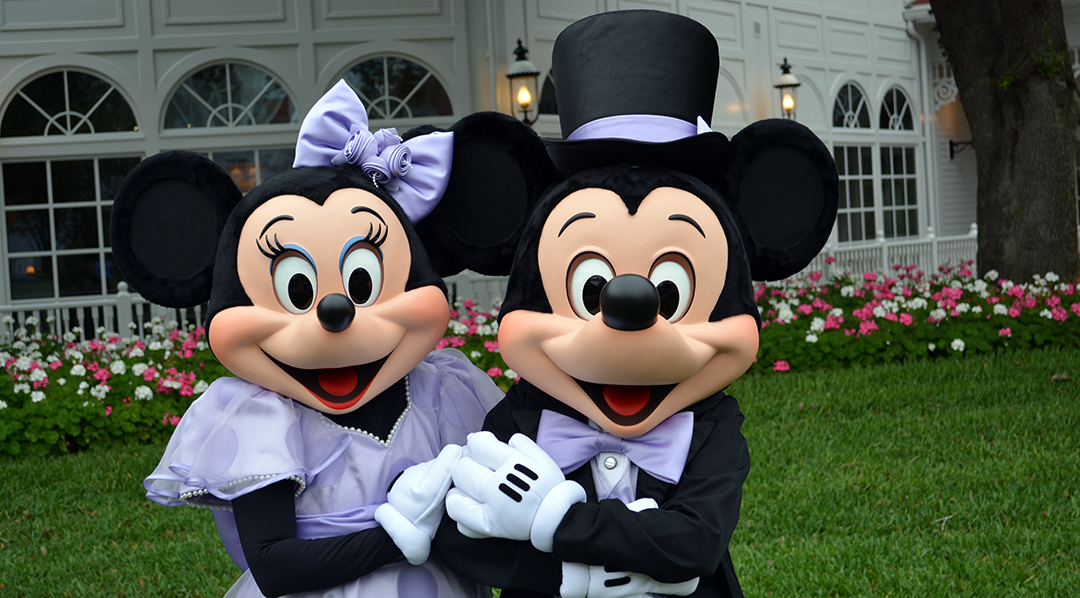 That guy on the right stepped into the photo and really messed things up.  Feel free to photoshop him out before using it.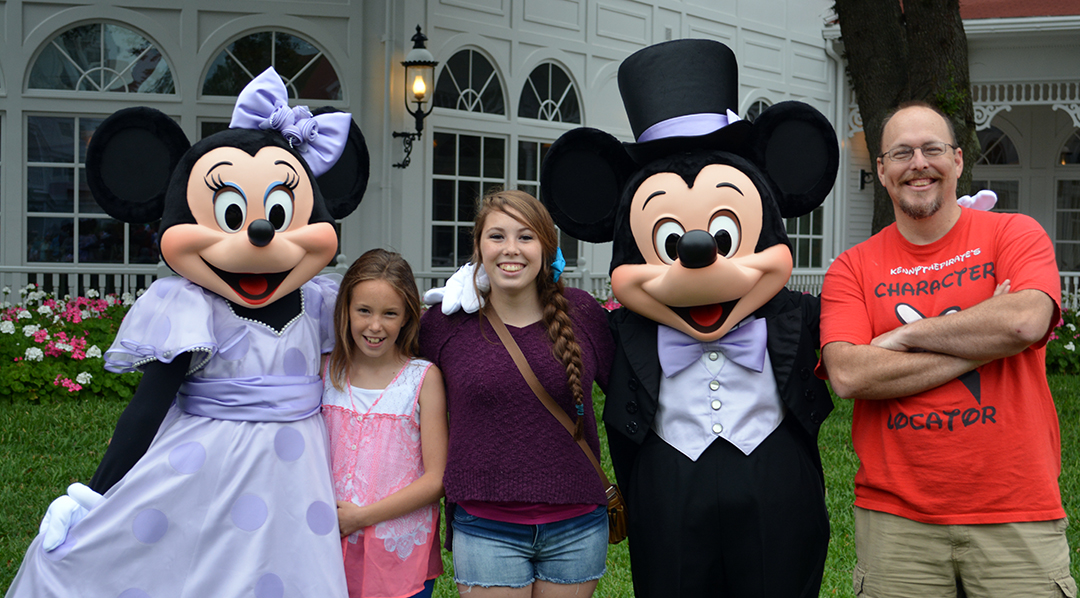 The line for Mickey and Minnie took most guests about 30 minutes at the Grand Floridian because the resort is so popular with all the activities they offer and the FREE FOOD.  See the little pooch of my stomach sticking out.  It's all their fault!  My daughters and I had a blast there after the monorail delay and my son did his typical sleeping late.  We moved on to the Contemporary resort, which I'll discuss in the next post.