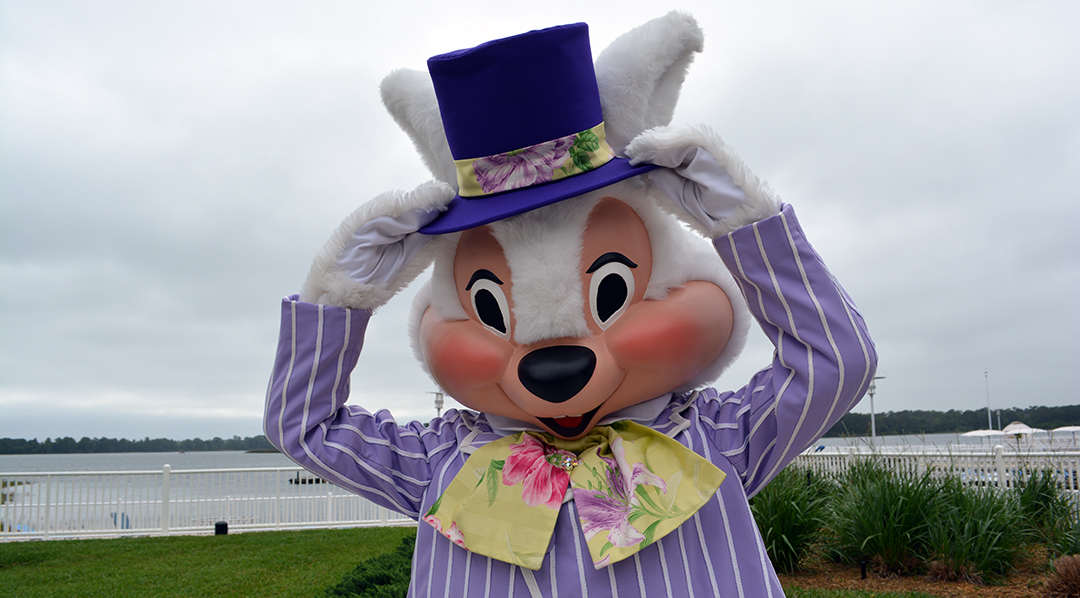 After finishing up our Grand Floridian character meets and spending some time talking with some new friends, we headed over to the Contemporary Resort.  We were hoping to meet Chip n Dale in their black tuxedos.  We rushed down to find that the CM said the family before us were the last to meet them at that time.  We could wait around about 30 minutes to meet them and meet Mr. Easter Bunny or move along.  Before Chip n Dale rushed off, Debbie gave them each nut filled candy and they gave her a big hug.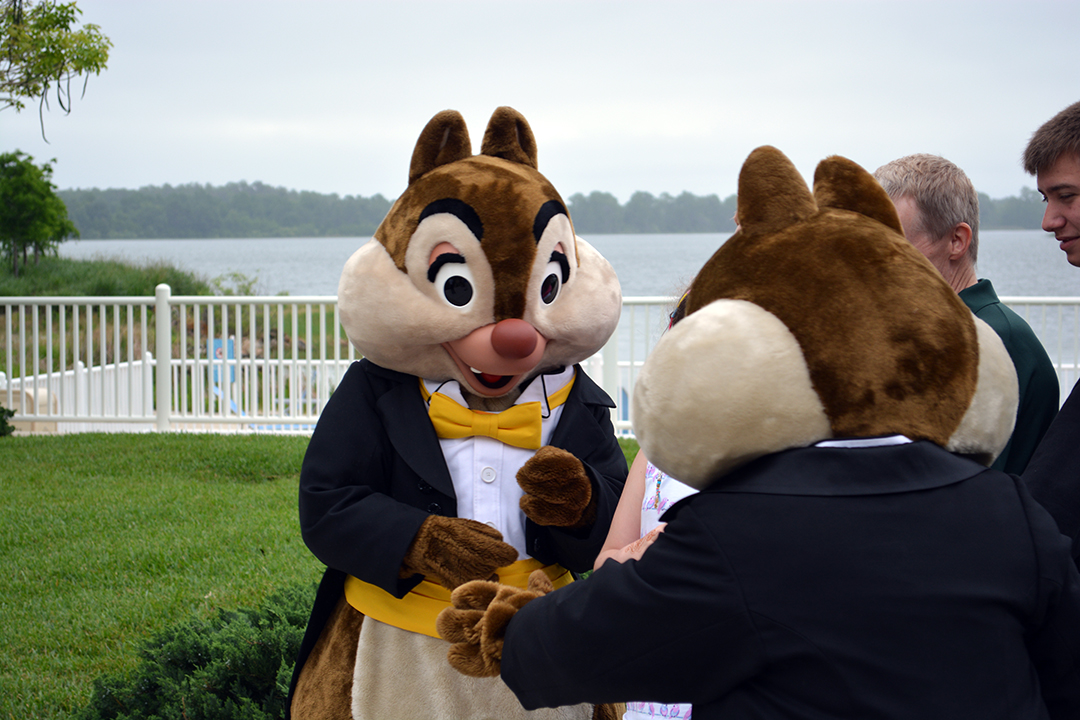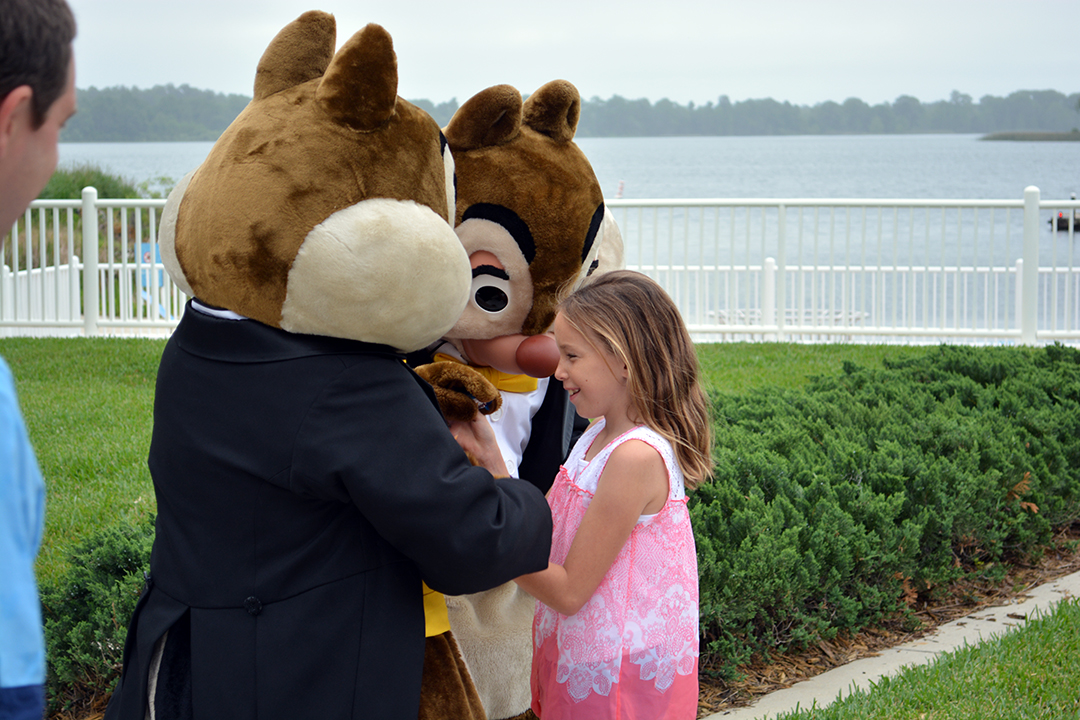 We were unable to get a decent photo of Chip n Dale in these black tuxedos. Lauren Yankow shared this great picture on my Facebook wall to help us all out.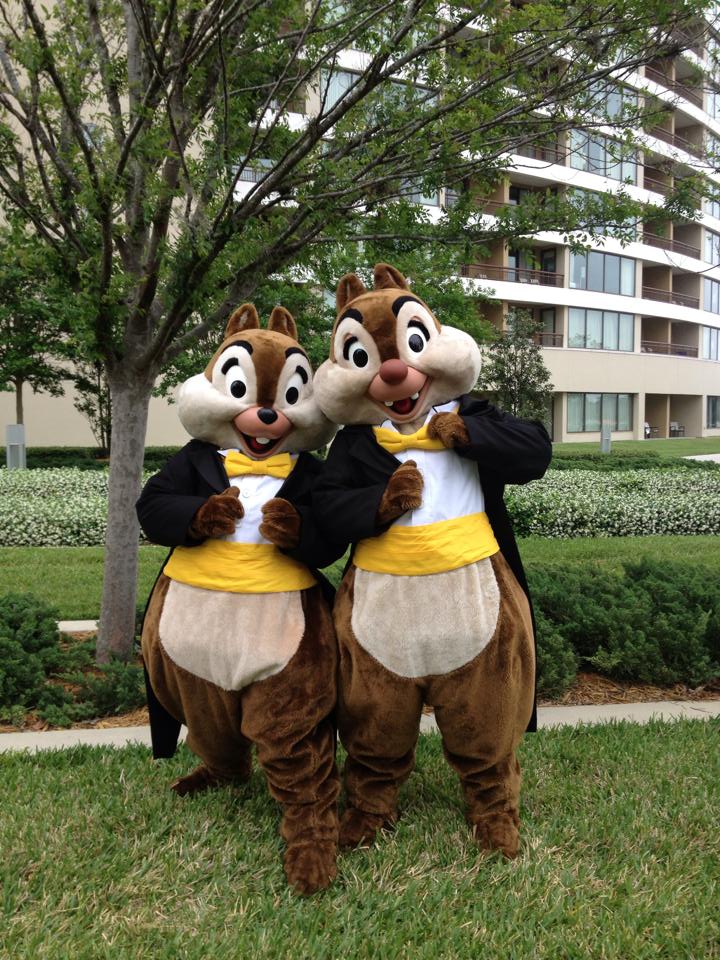 We chose to wait the few minutes to meet Mr. Easter Bunny for the first time ever and Debbie collected more candy.  She now had a full bag.  Mr. Easter Bunny made his way over and we were the first to meet him.  There were only a few people at the Contemporary, so no one waited for the Easter Bunny or Chip n Dale.  The line for Mr & Mrs Easter Bunny in a different costume in the Magic Kingdom was over an hour!  Debbie gave Mr Bunny some candy and he was excited to receive rather than give.
Debbie thanked the Easter Bunny for all the candy she had received this morning, especially the Pez dispenser with 6 pez candy packages.  Mr. Easter Bunny mimiced the Pez dispenser.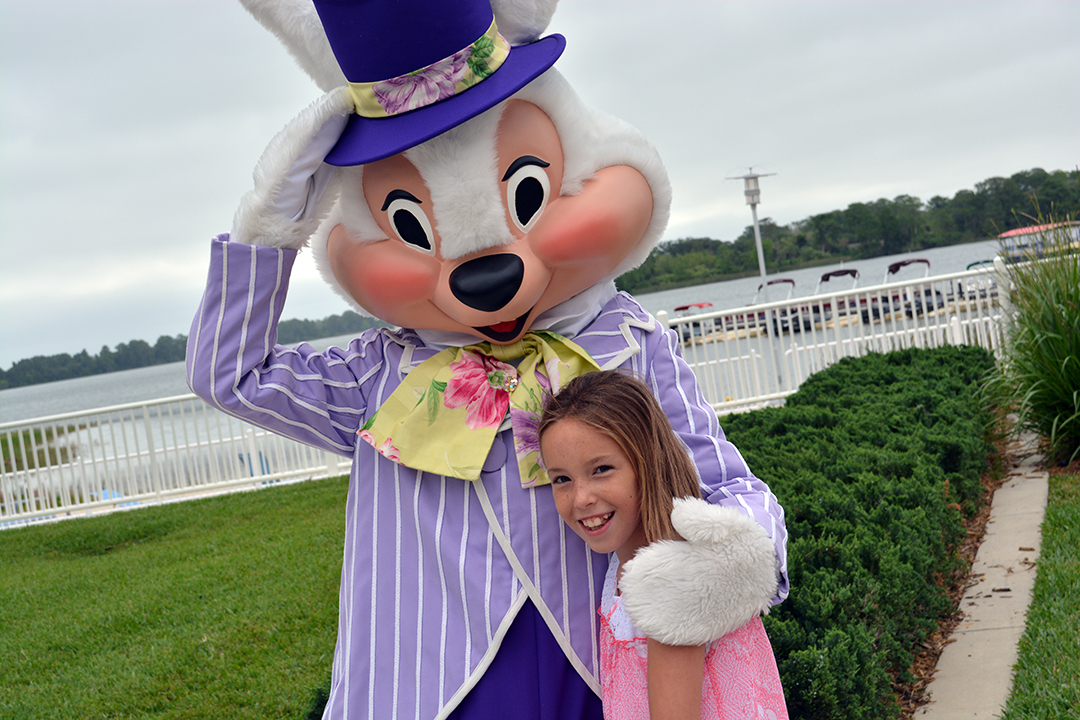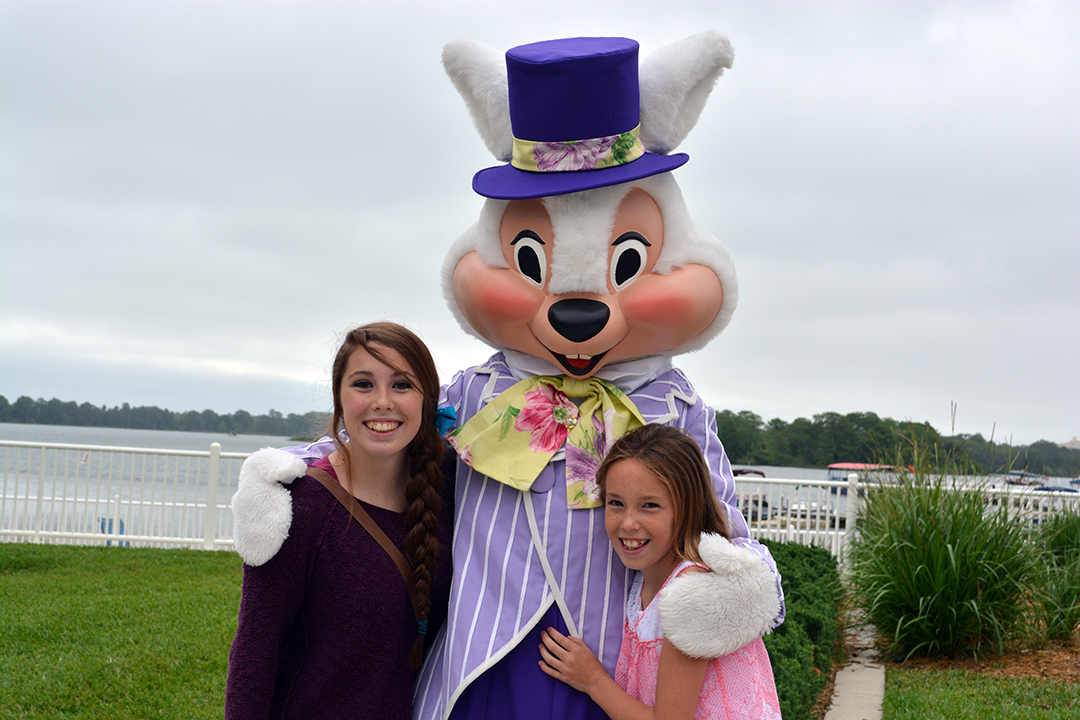 That strange fellow in the billboard style tshirt joined in the photo again.  The Cast Member asked if I was the guy who runs the site.  I wanted to blame this terrible website on the Easter Bunny, but thought better of it.  He told his fellow CM that he loves all my character photos.  It's funny that recently a person at work discovered a photo of me and my kids with Betty Boop while searching something about Universal and someone told me I showed up in some sort of craft search.  I guess that's what happens with 6,500 images and growing :)  My daughter searched something about Disney World characters on Pinterest and she found all kinds of stuff from this silly little blog.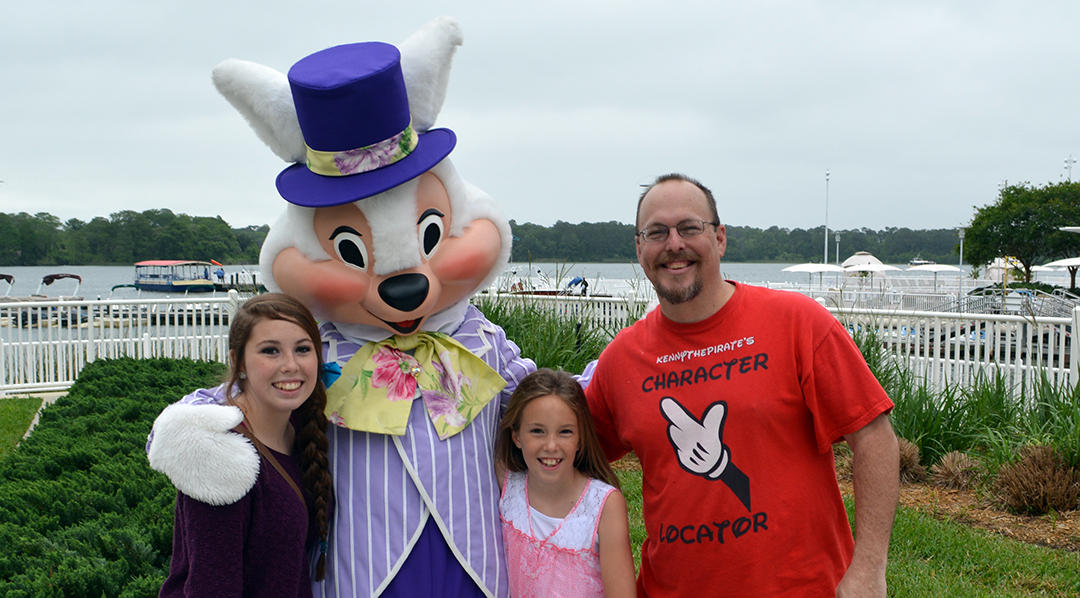 We enjoyed our time with Mr. Easter Bunny (I had never realized as a kid that there's a Mrs. Easter Bunny) and moved on to the Polynesian to see if we could catch the Mrs. and Chip n Dale.