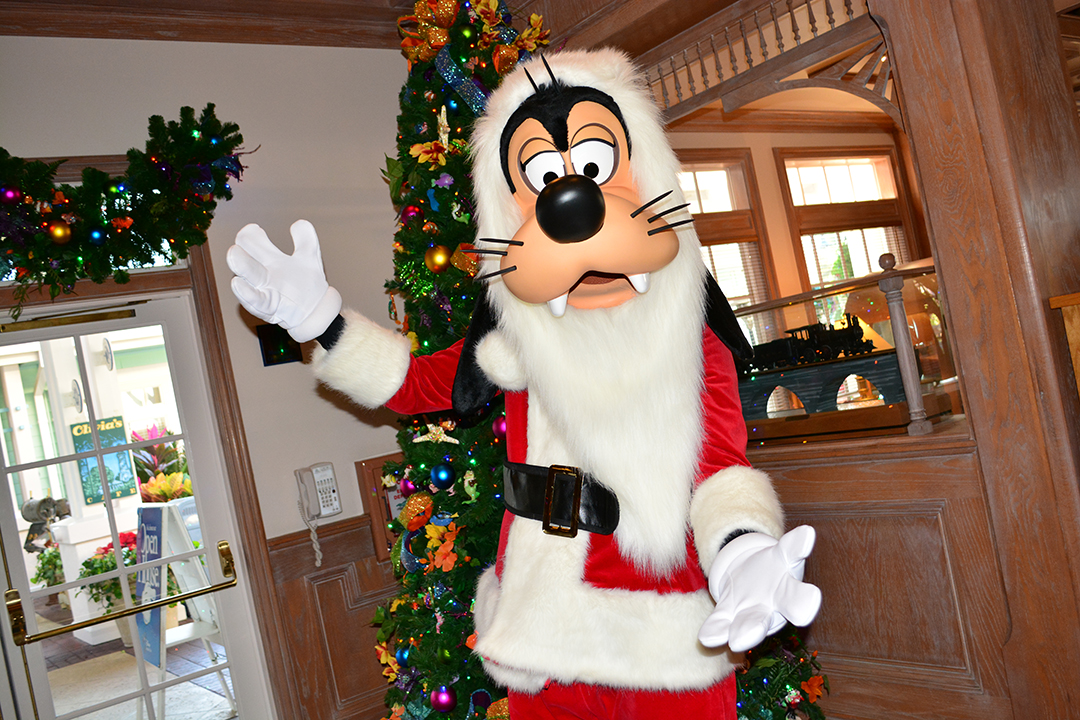 When we arrived at the Old Key West Resort to see what character(s) might be out for guests, we found Goofy staring at the floor.  The cast member pointed out that the Christmas tree lights were shining upon the freshly cleaned floor.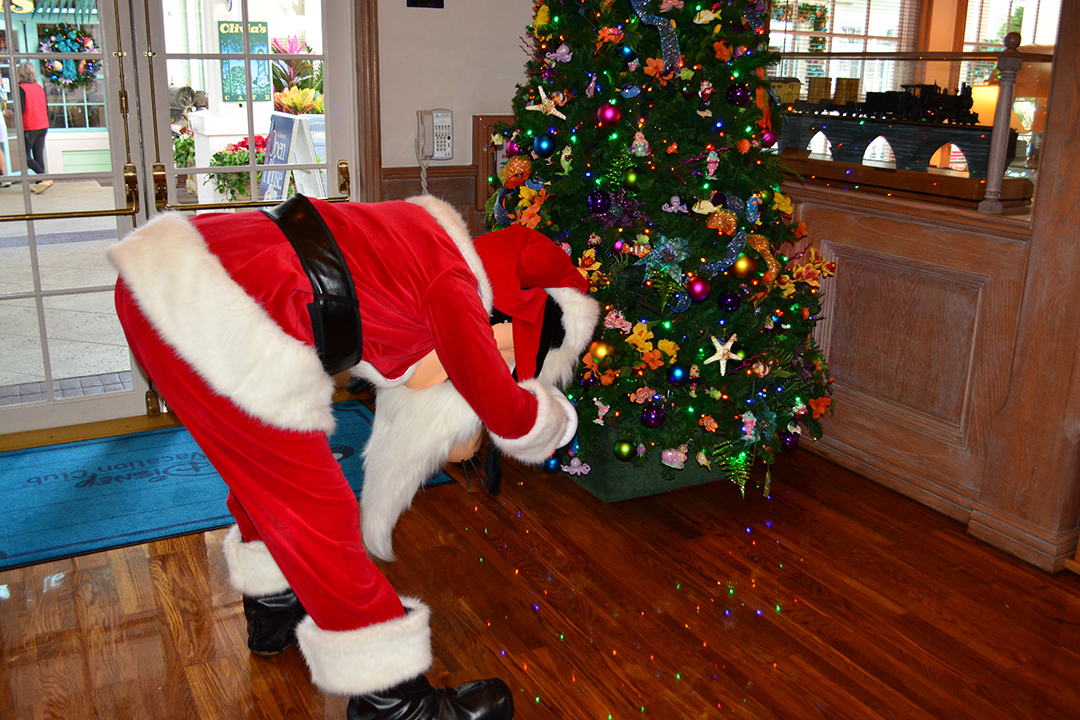 Goofy rubbed his eyes a couple of times and tried to see the lights.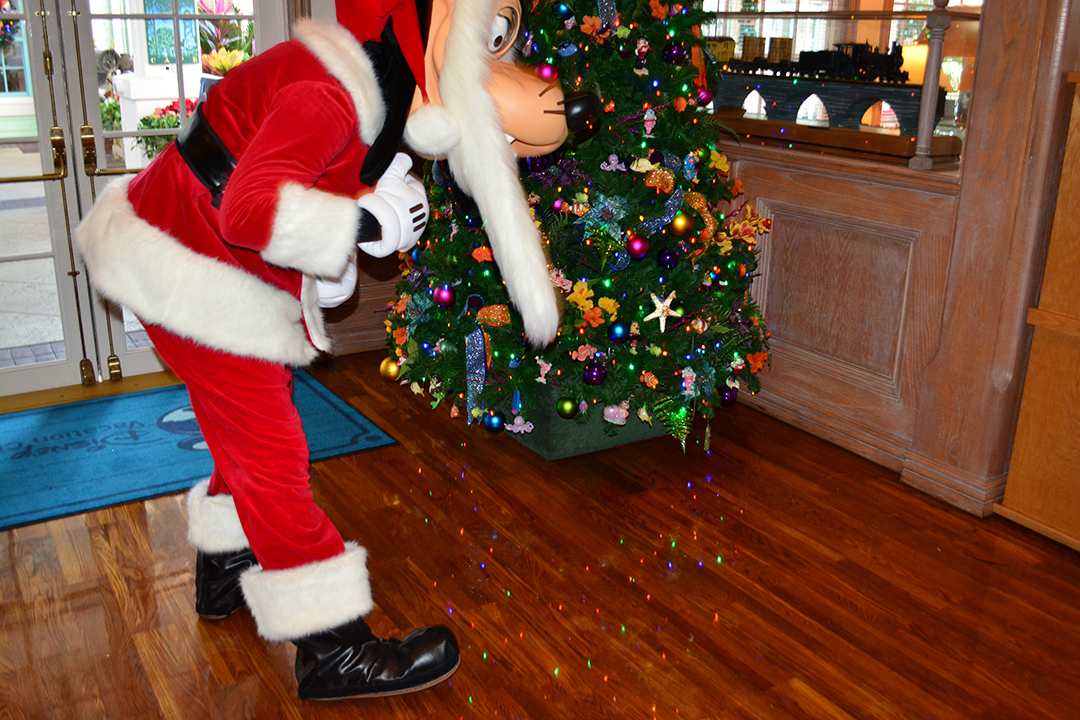 Looks like he finally got the correct angle to see the lights on the floor.  This is the kind of spontaneous stuff that keeps meeting characters a great deal of fun.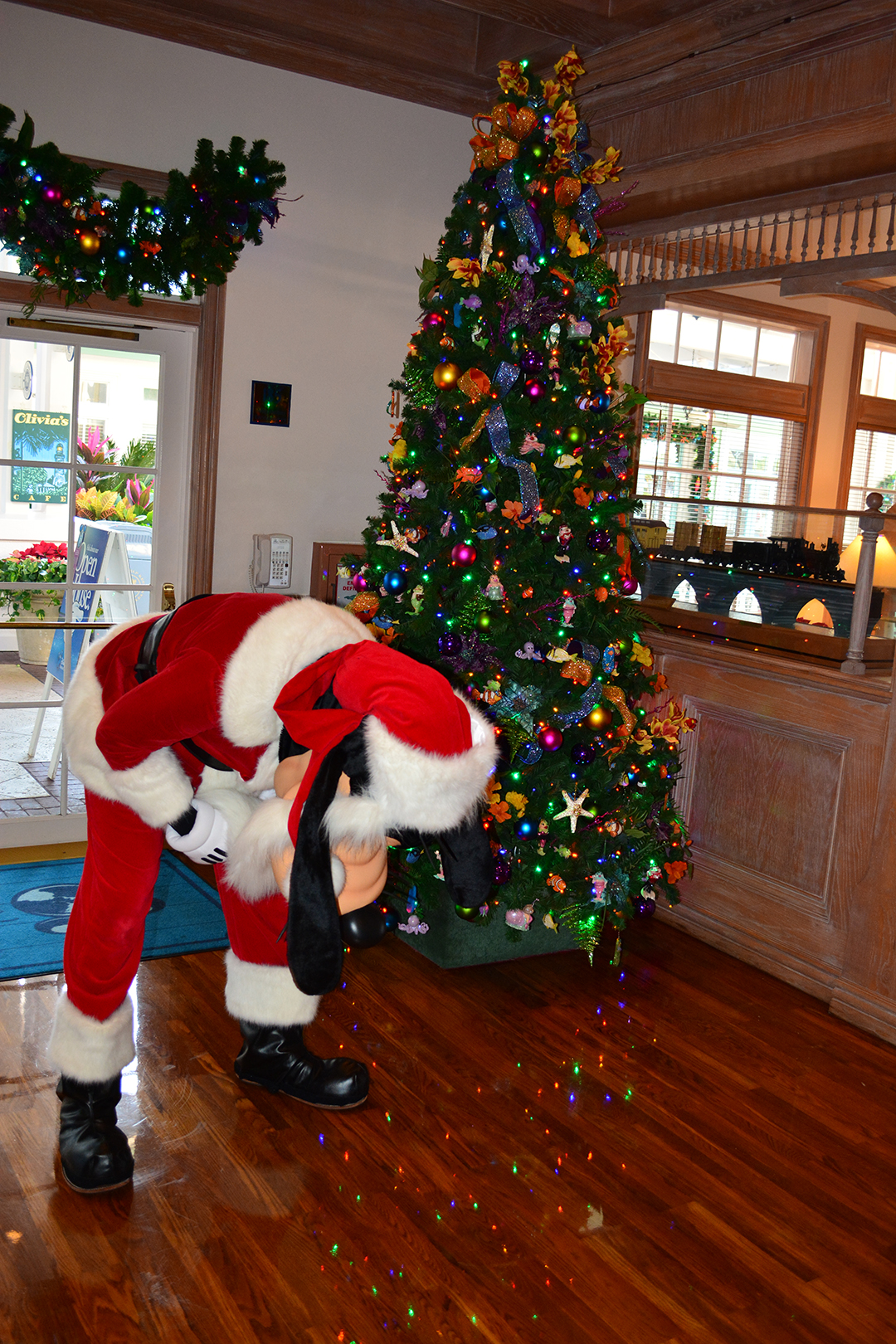 I asked Goofy's permission to take his photo before joining him for the meet and greet, so he had to get spiffed up a bit to prepare for the shot.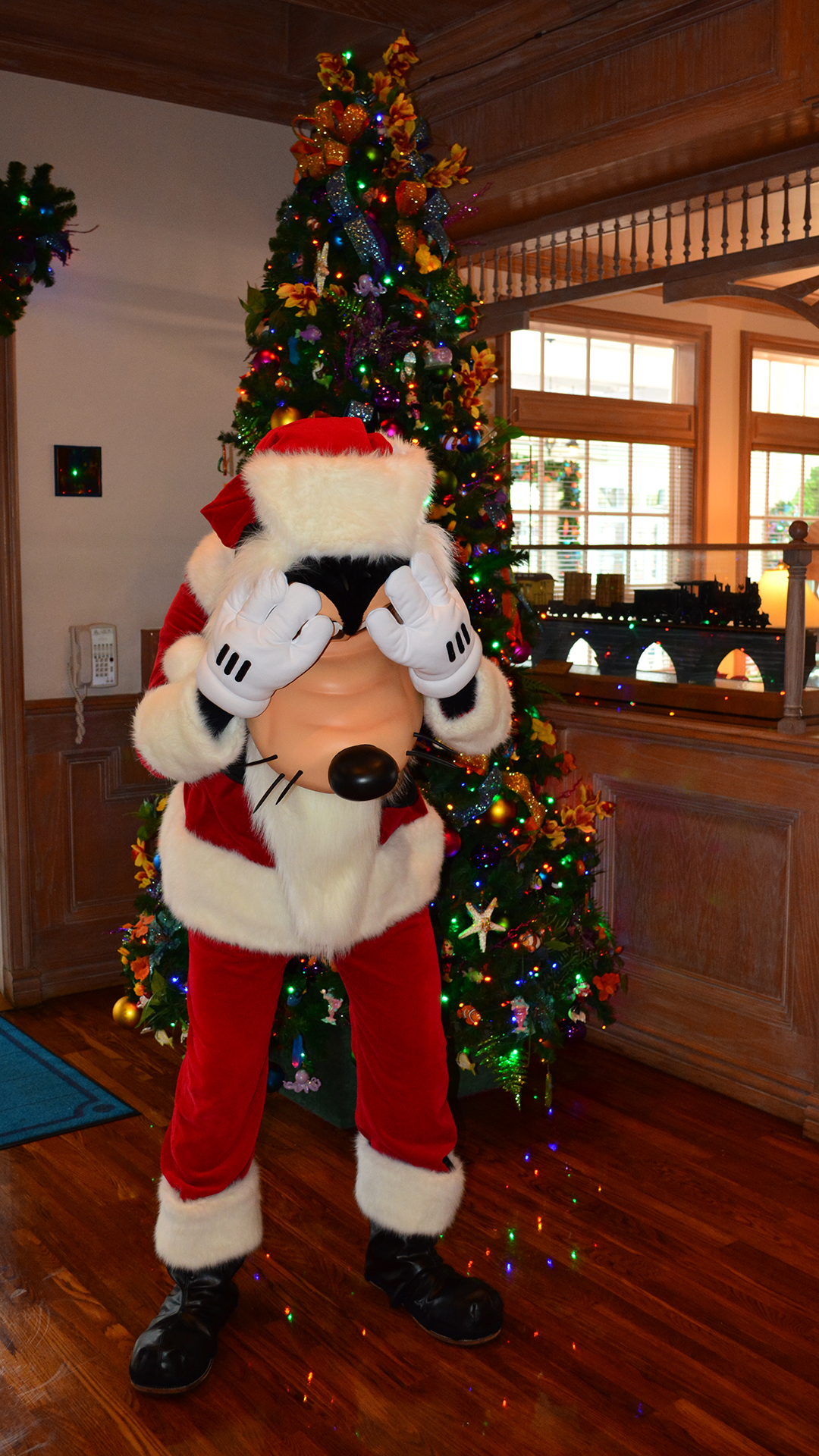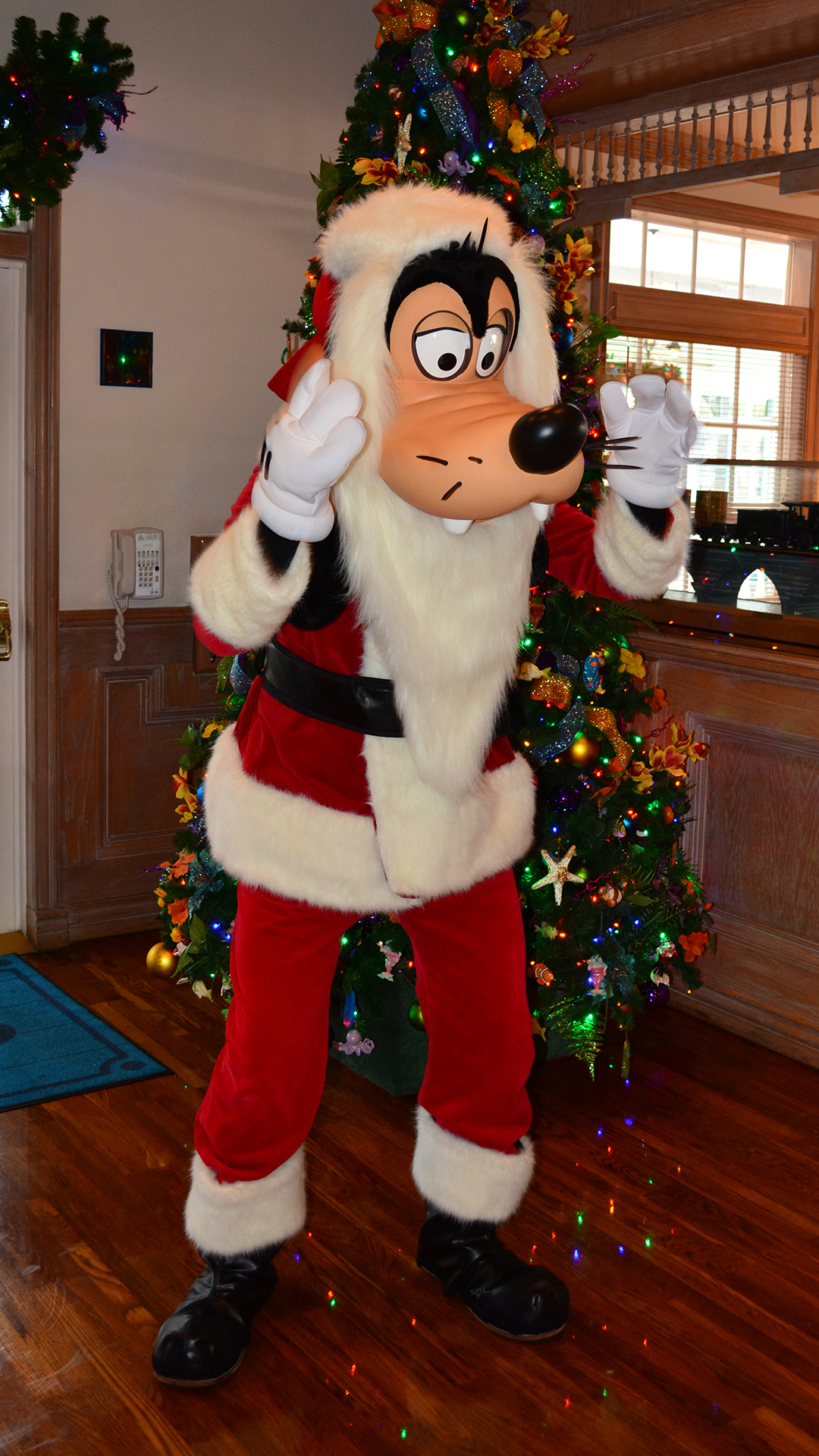 Sort of a Duck Dynasty type shot here…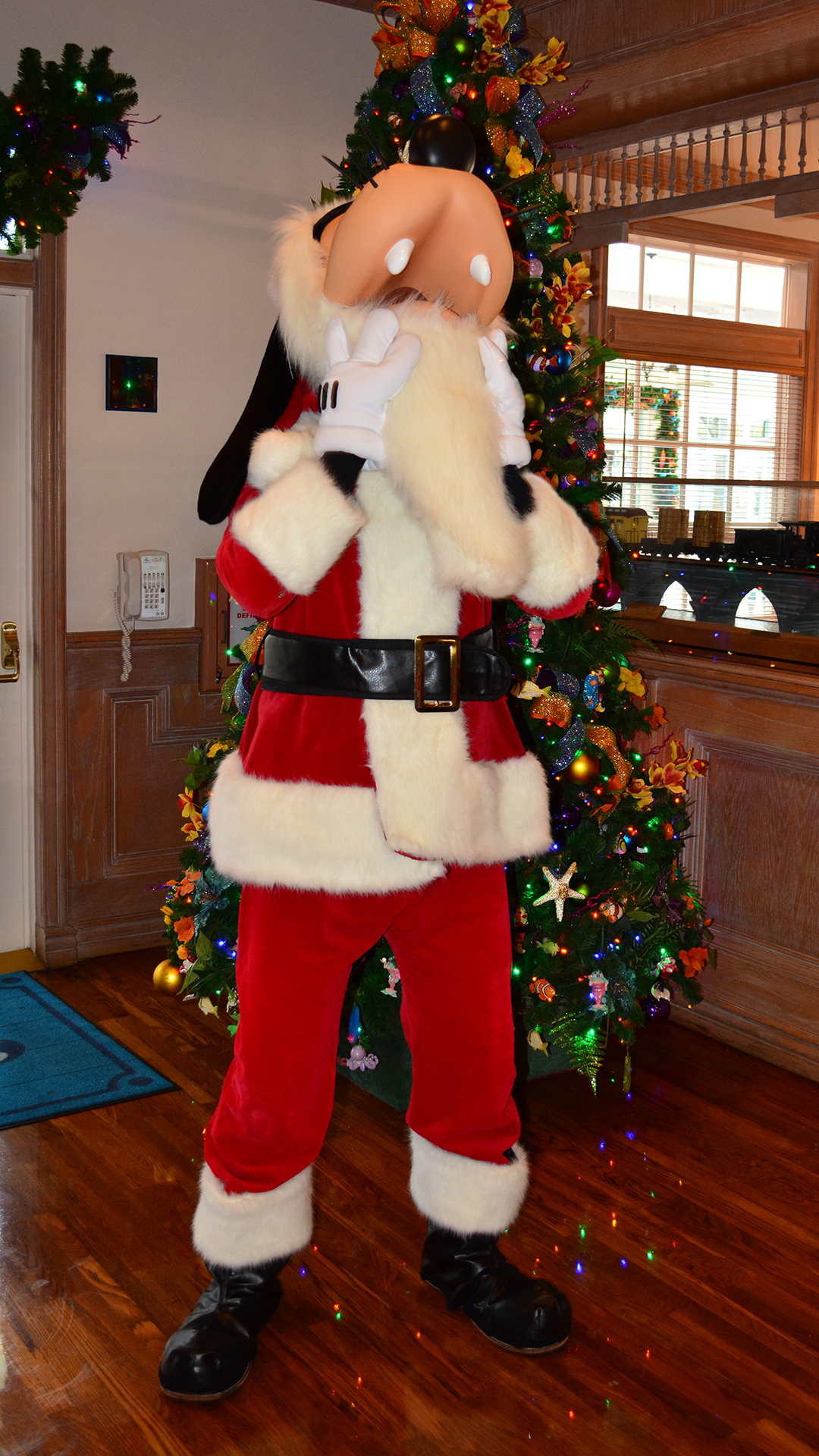 After preening for a bit, he was now fully prepared for stardom.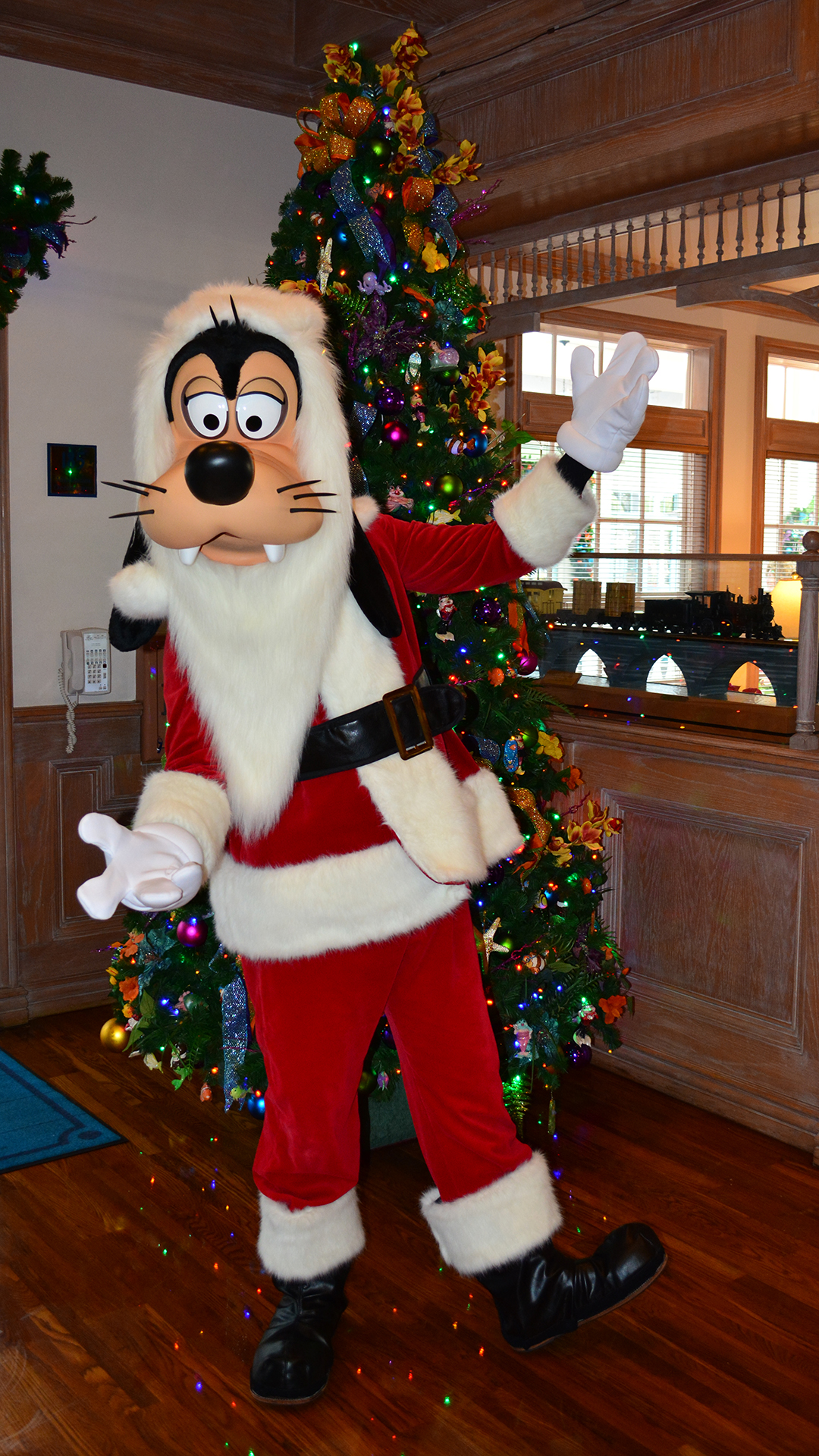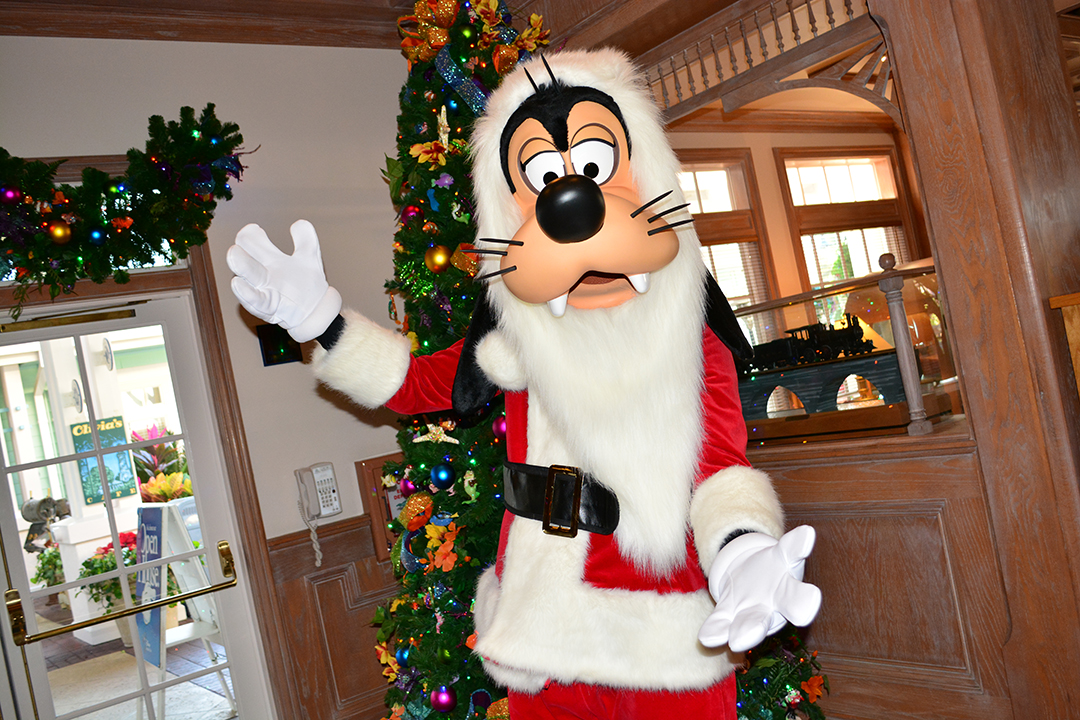 I stood on the wrong side again, huh?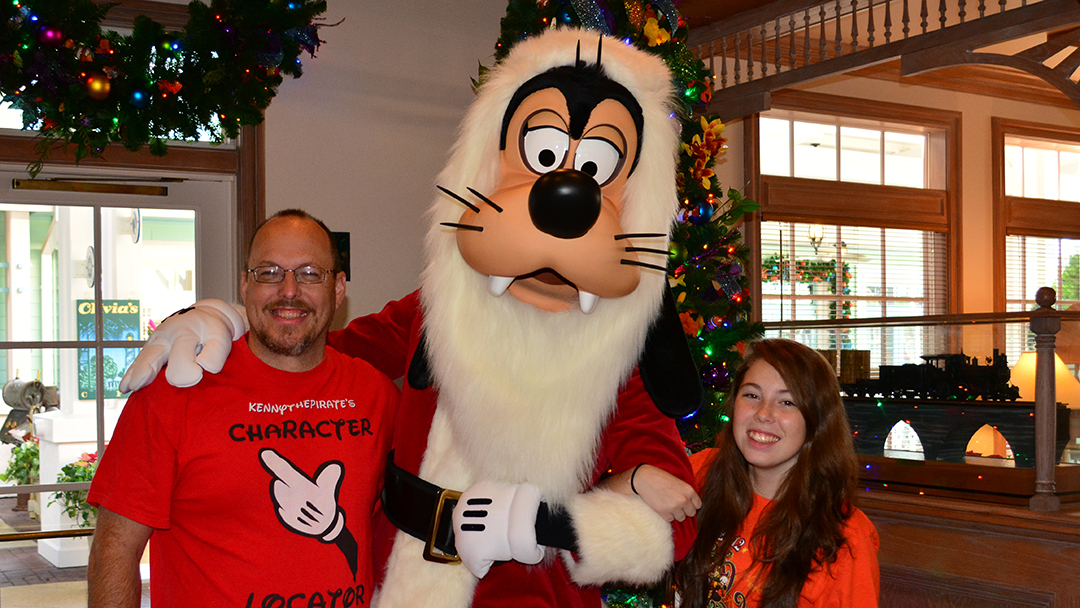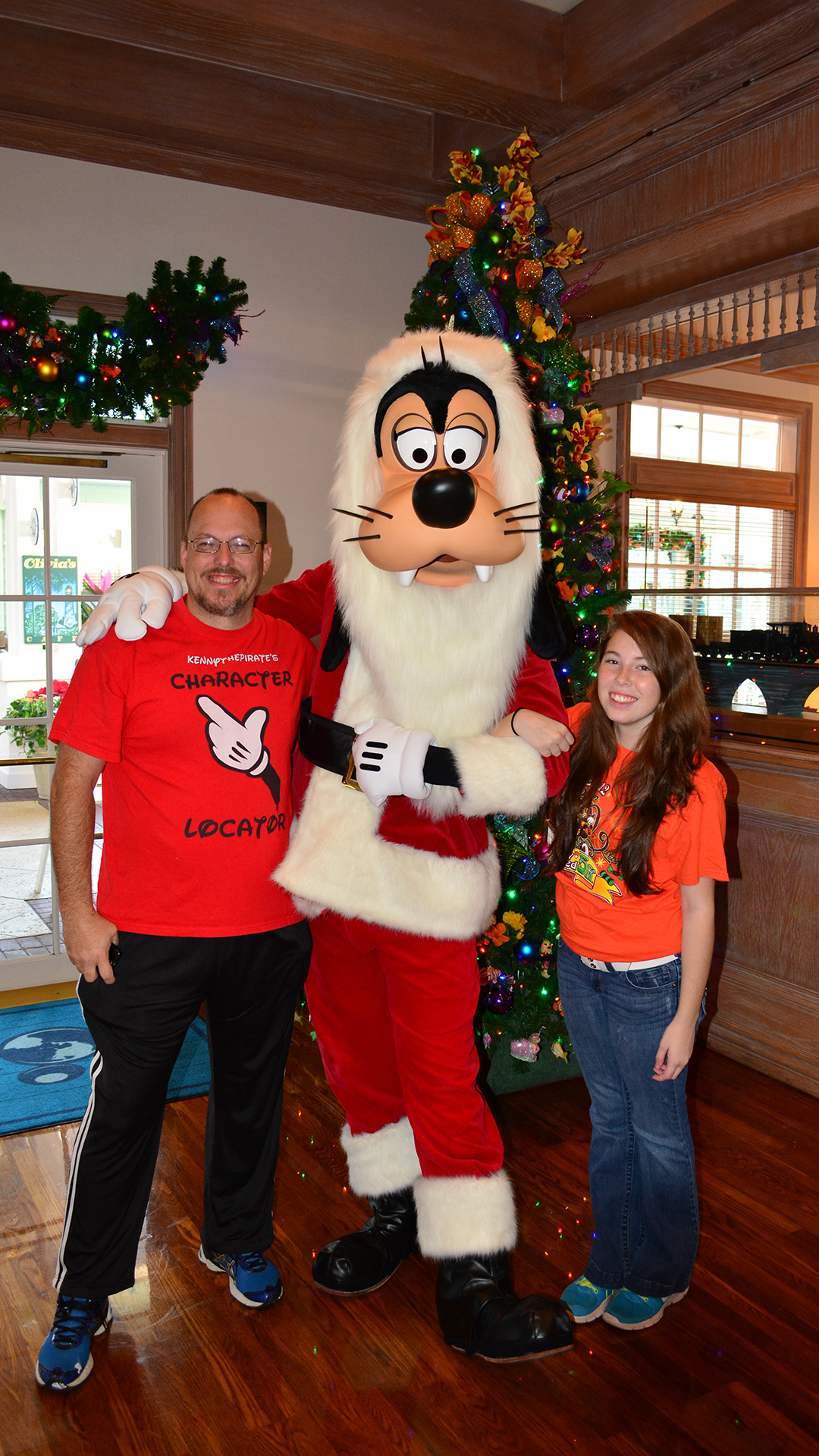 My daughter volunteered to take some shots of some the Christmas decor at the resort.  It's very island/beach themed to fit the resort.  You'll find shells, nets and such to fit the Key West fishing village vibe.  I'm always amazed at all the lovely decorations that Walt Disney World can create.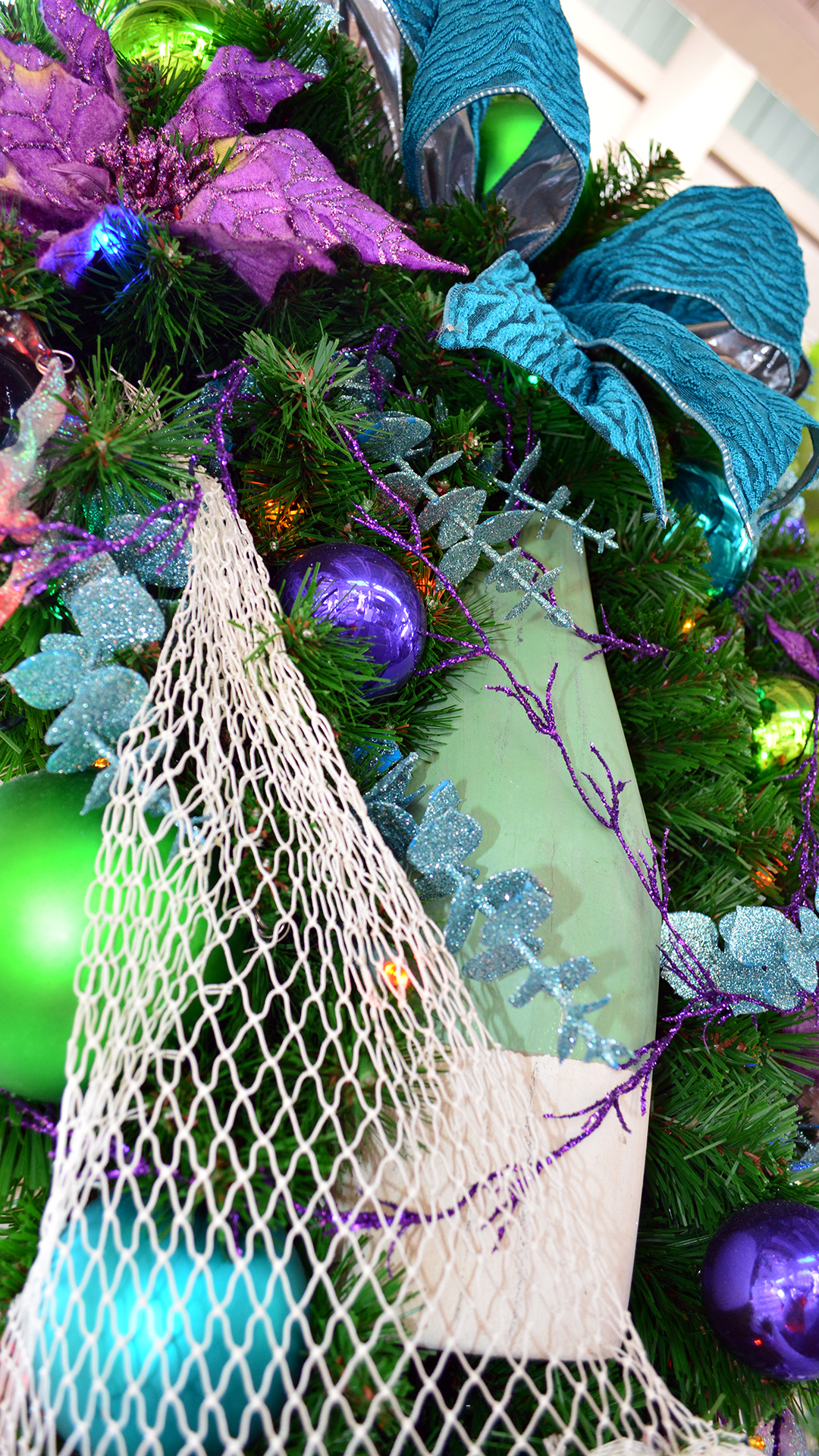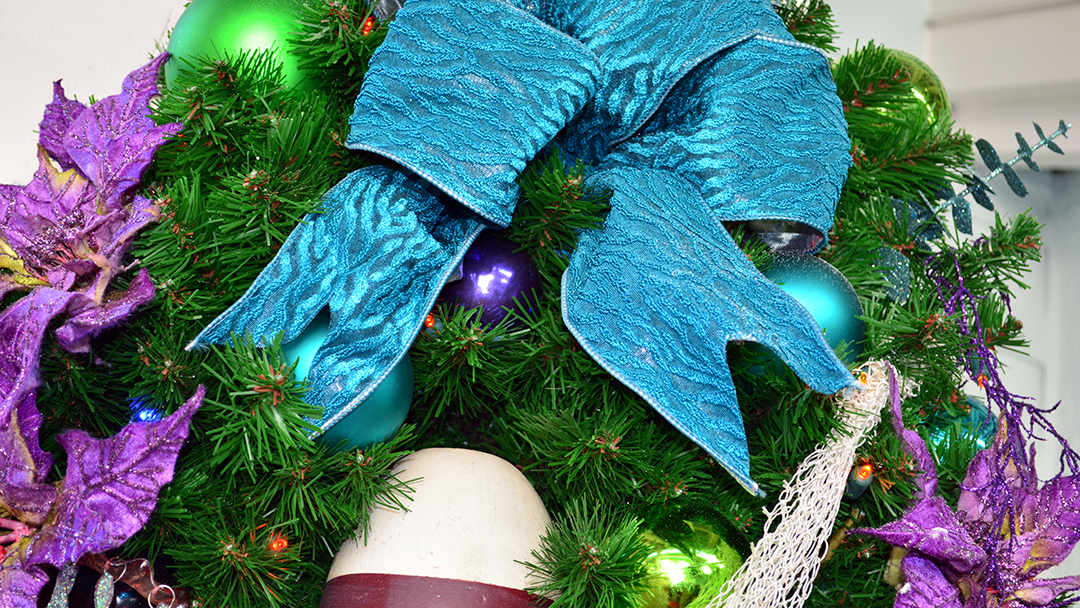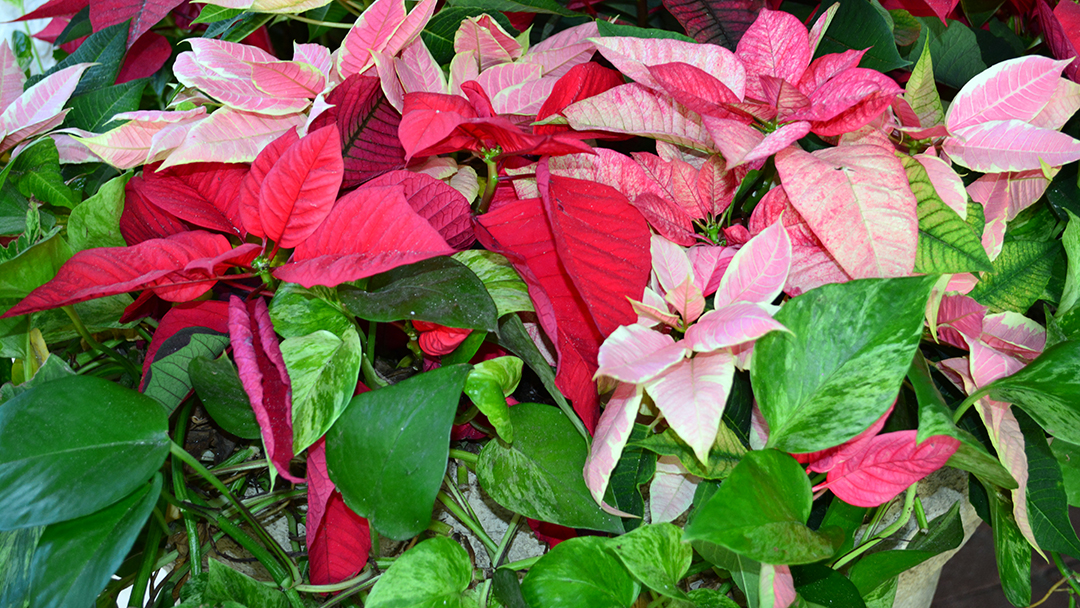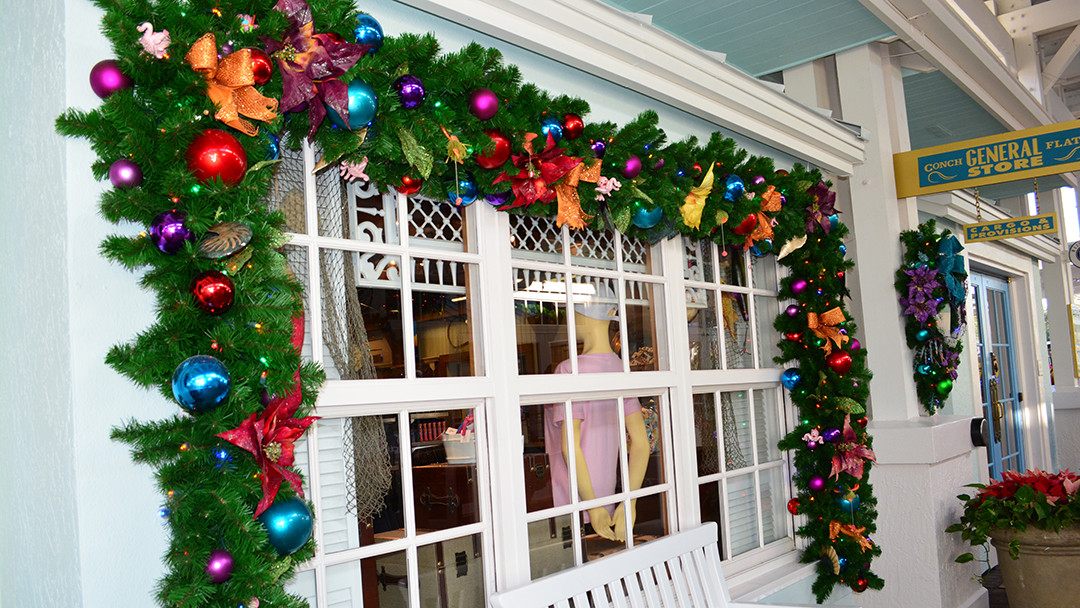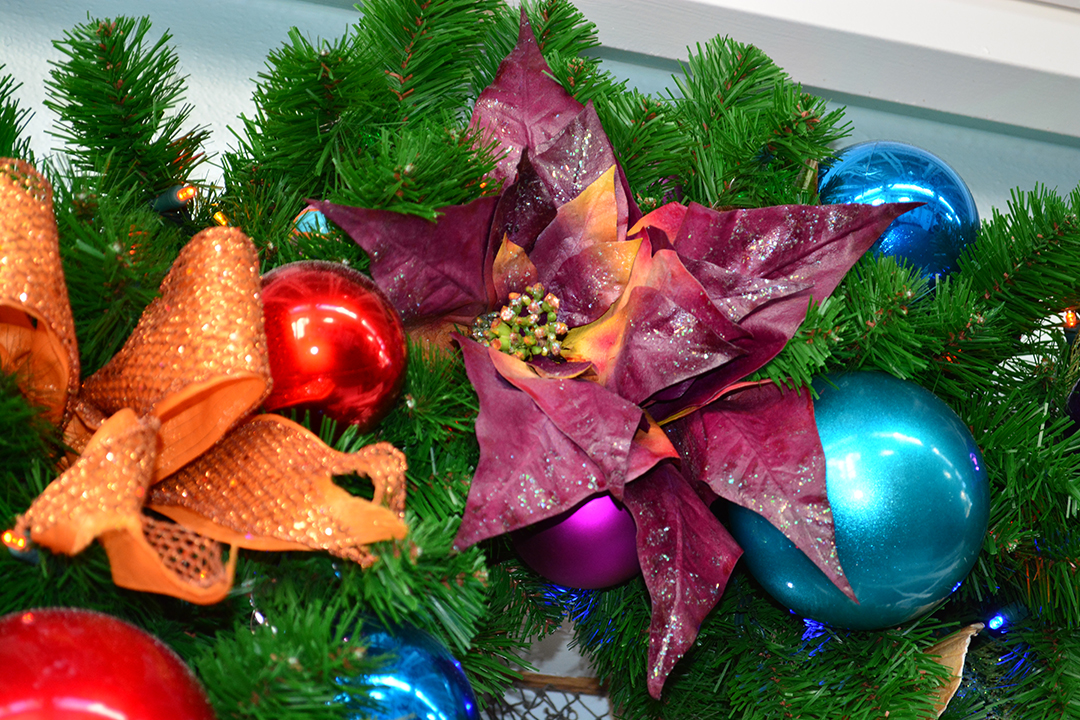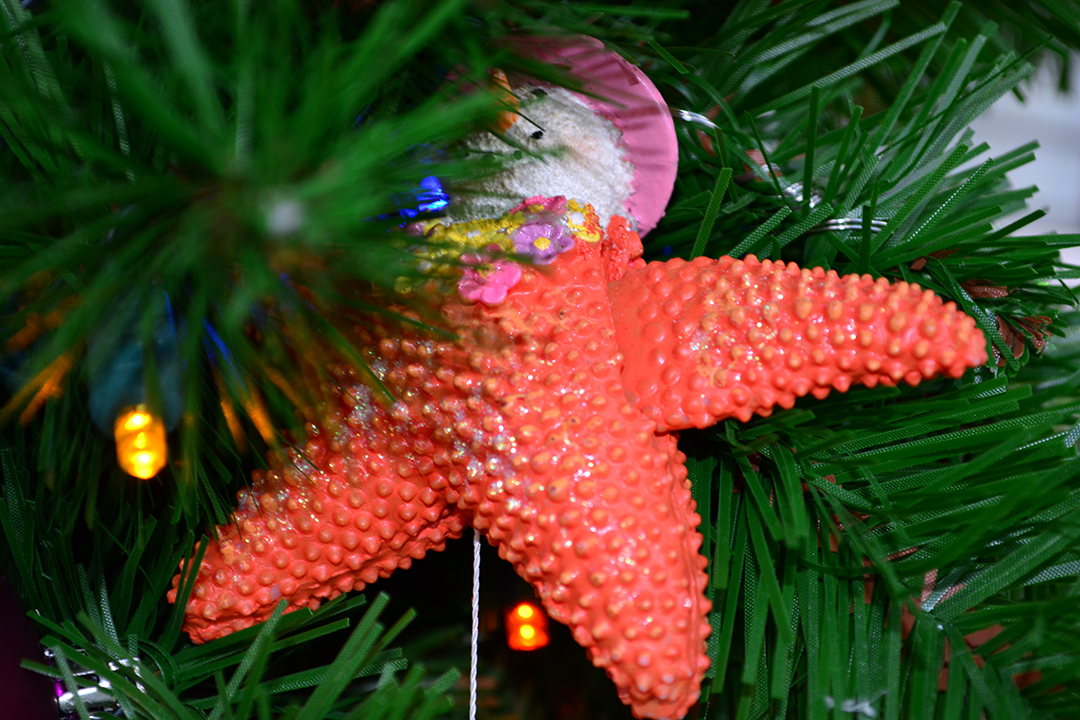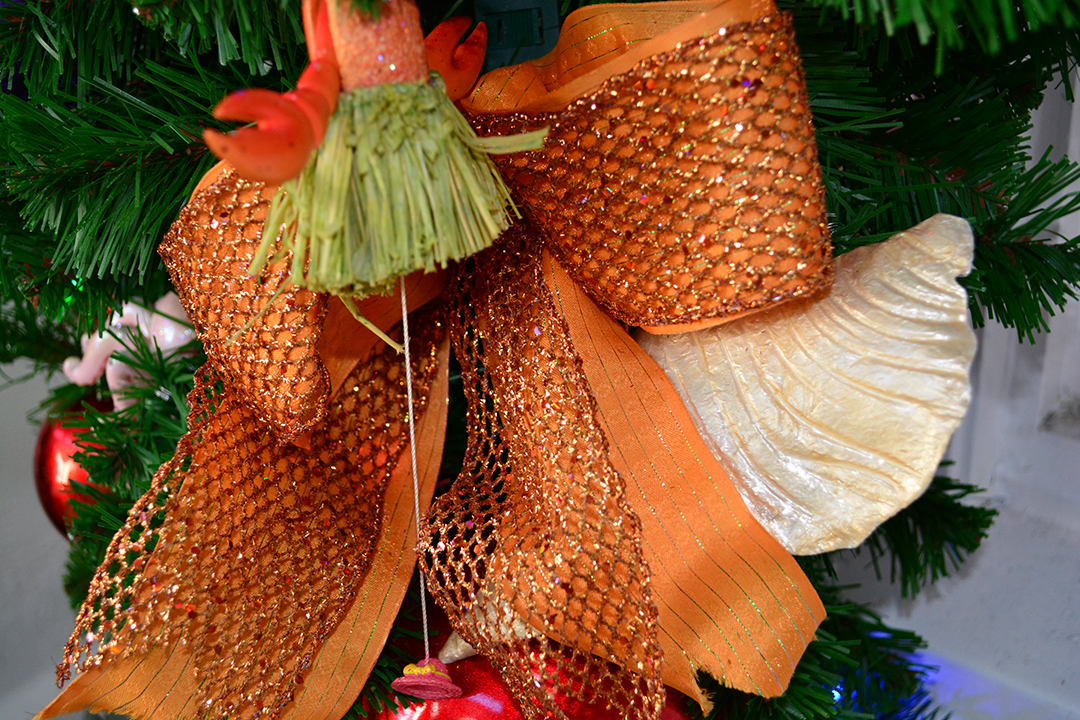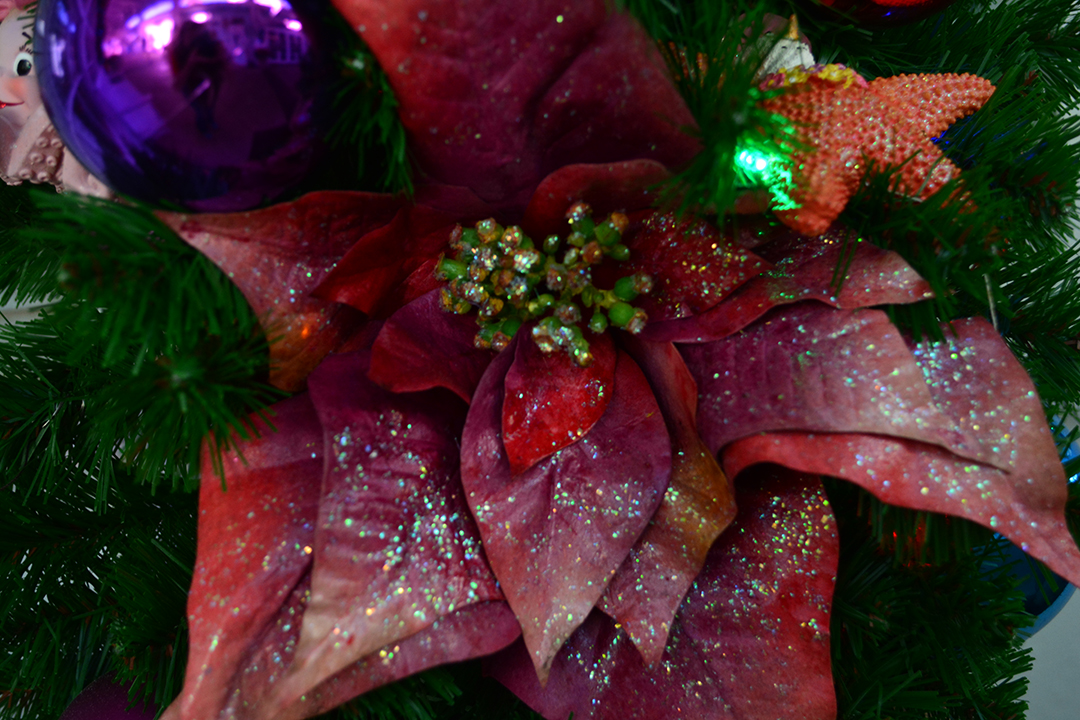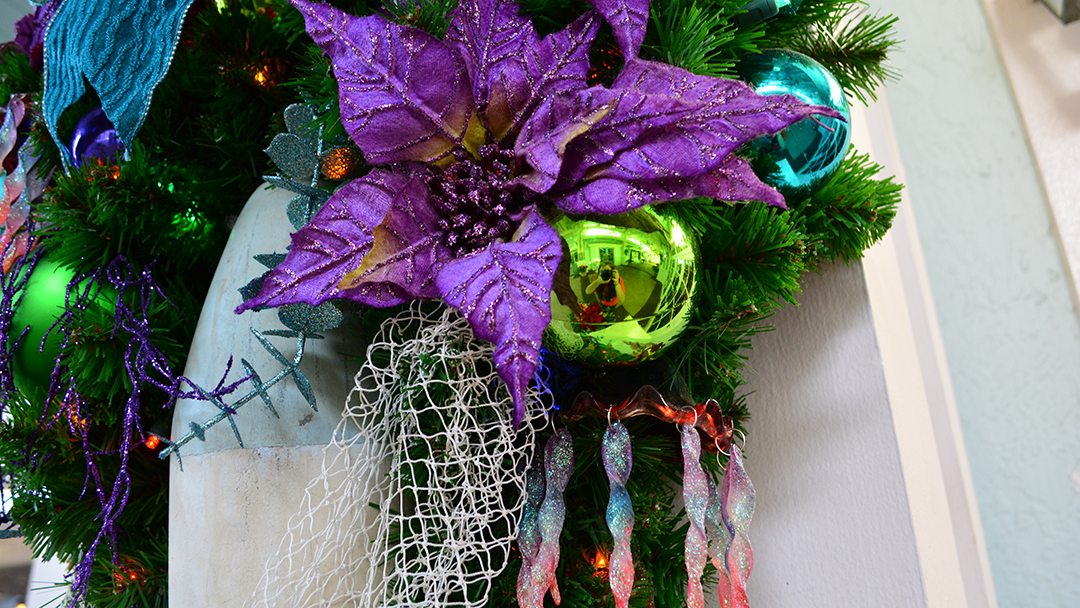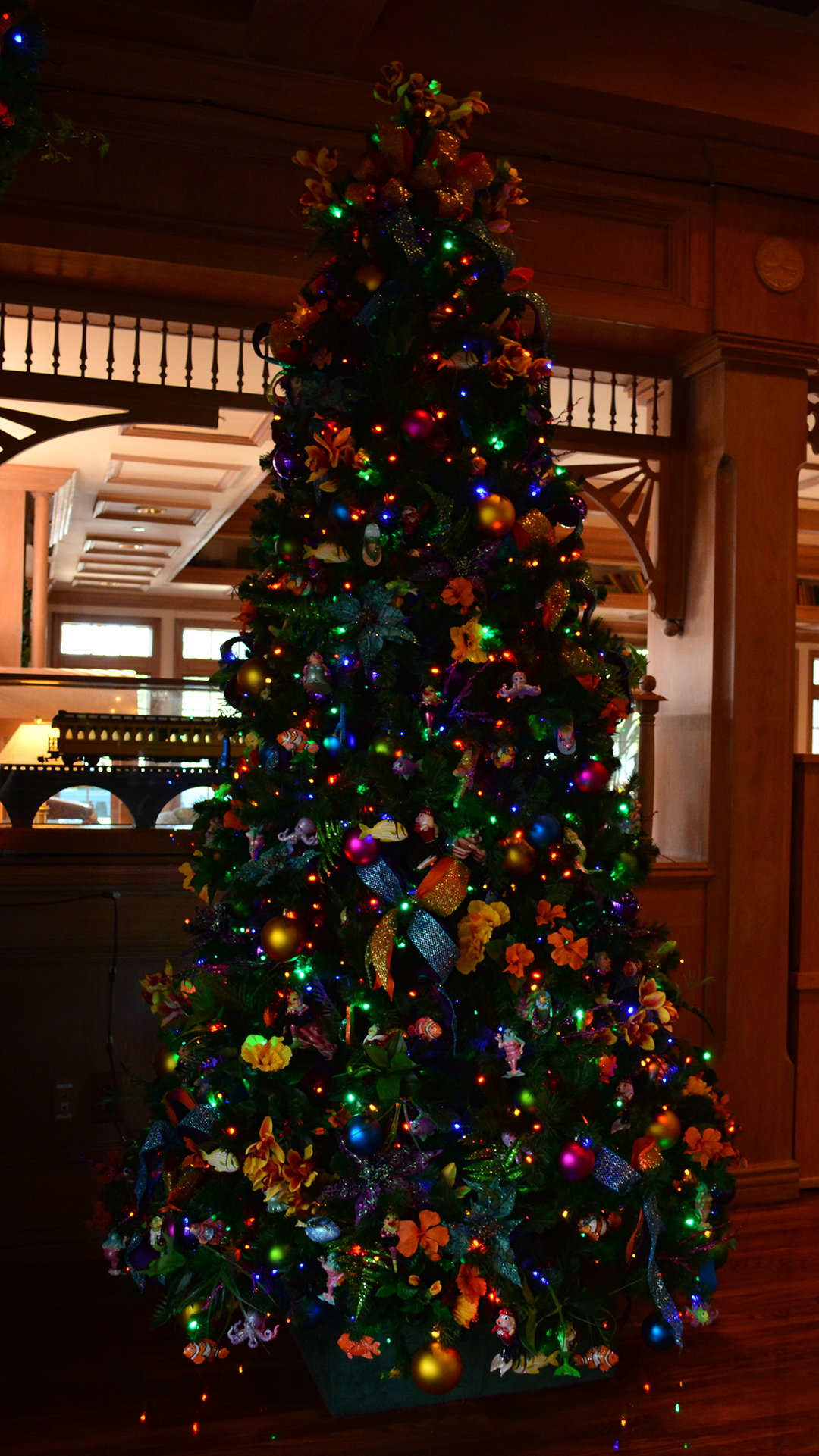 They had this duo of entertainers that sang, played instruments and joked around with guests.