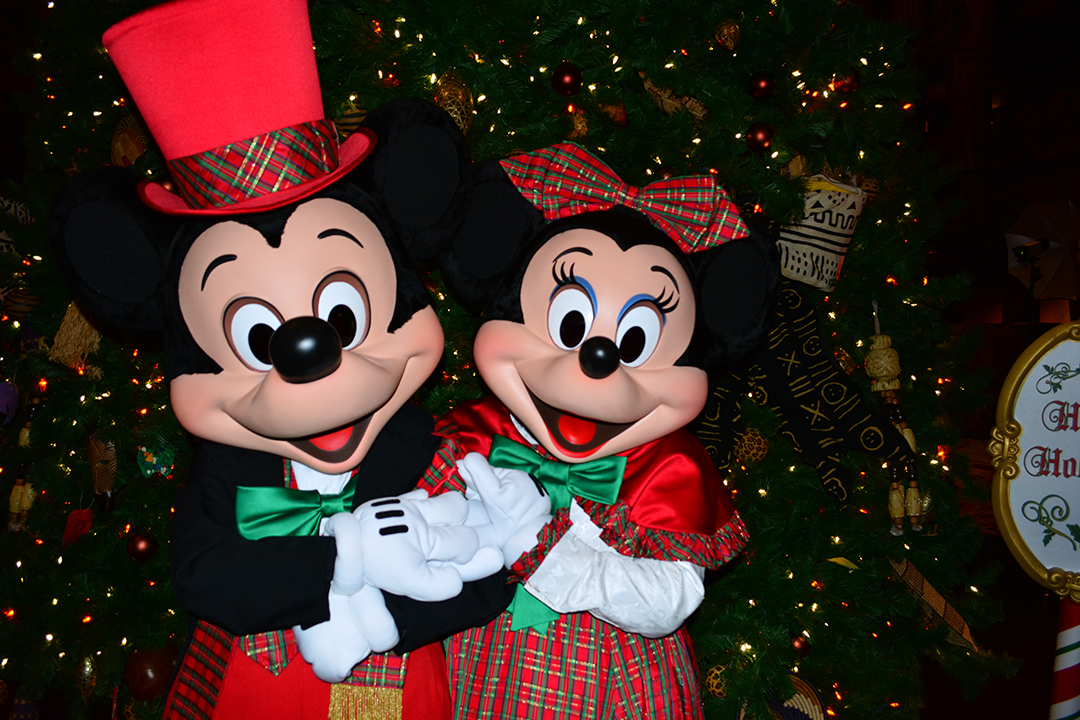 We left the Grand Floridian and had a decision to make.  Would we go to the Wilderness Lodge or Animal Kingdom Lodge Jambo House?  Last year we met Mickey and Minnie at Wilderness, so we thought we would try AKL instead.  Guess what!  We found Mickey and Minnie in exactly the same costumes that we had seen them in last year at Wilderness Lodge.  What's the chances of that?  We later learned that Santa Goofy was with Pluto at Wilderness Lodge.  My daughter would have enjoyed meeting Pluto.  Oops on my part.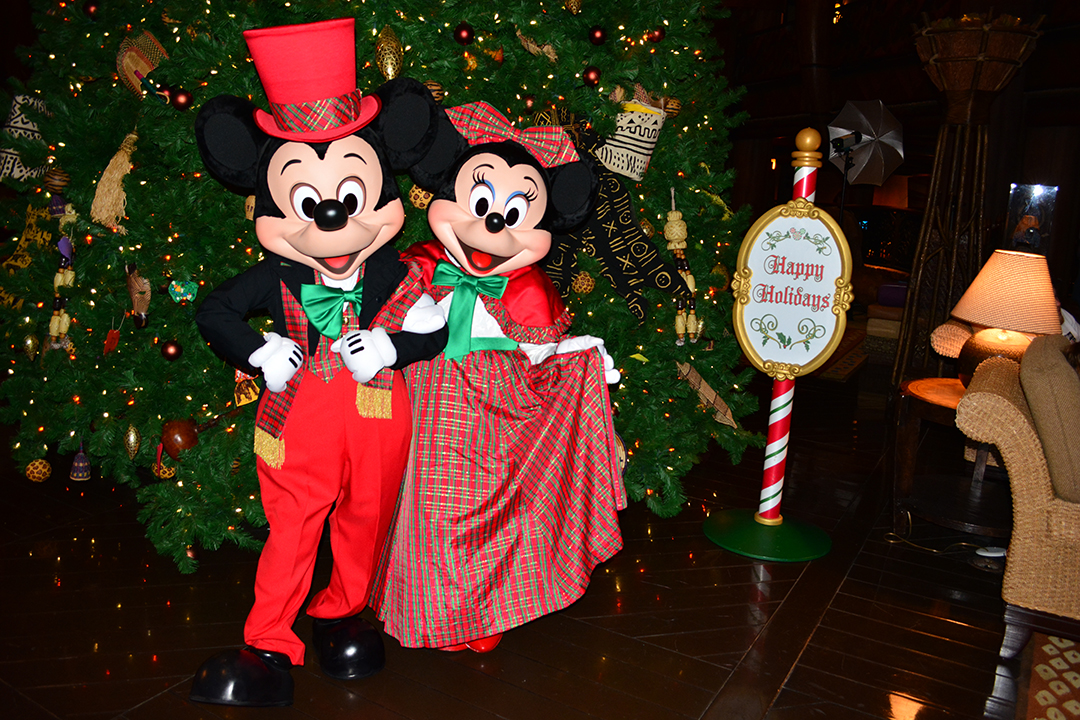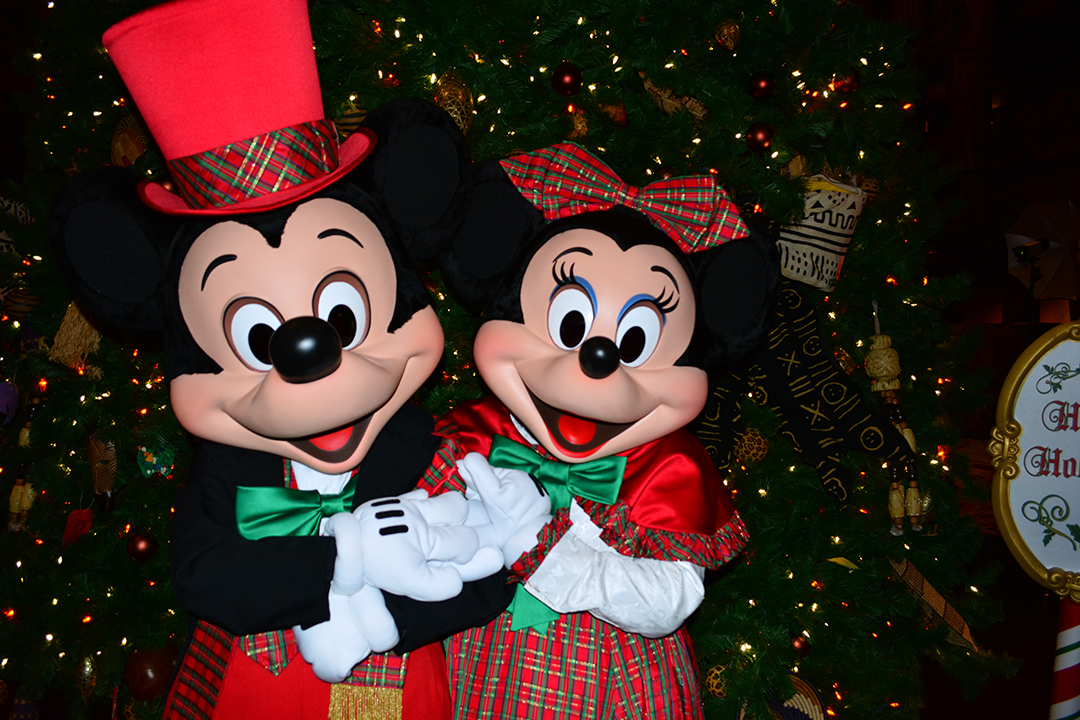 My kids and my friend's kids joined in for a moment fo meet and greet fun with Mickey and Minnie in their festive attire.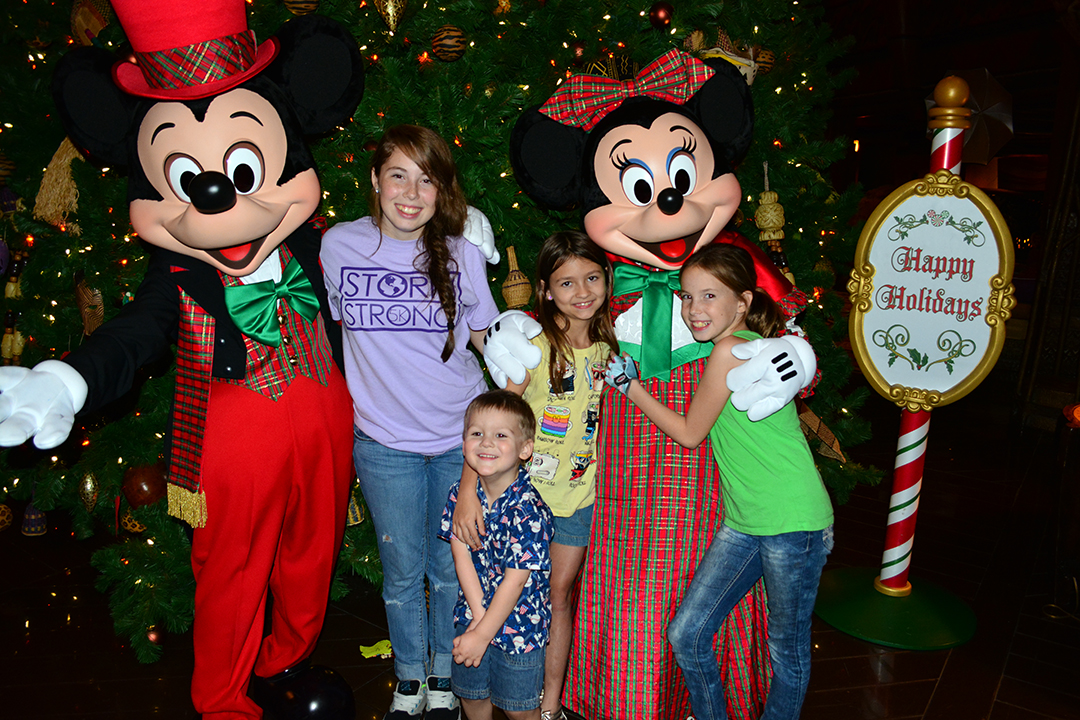 Mickey and Minnie recognized me at Animal Kingdom Lodge Jambo House.  Could it be the shirt???  Someone told me recently that I need a new wardrobe, but the shirt is becoming a cult classic :)  You could probably search many characters at Walt Disney World on Google and find the shirt.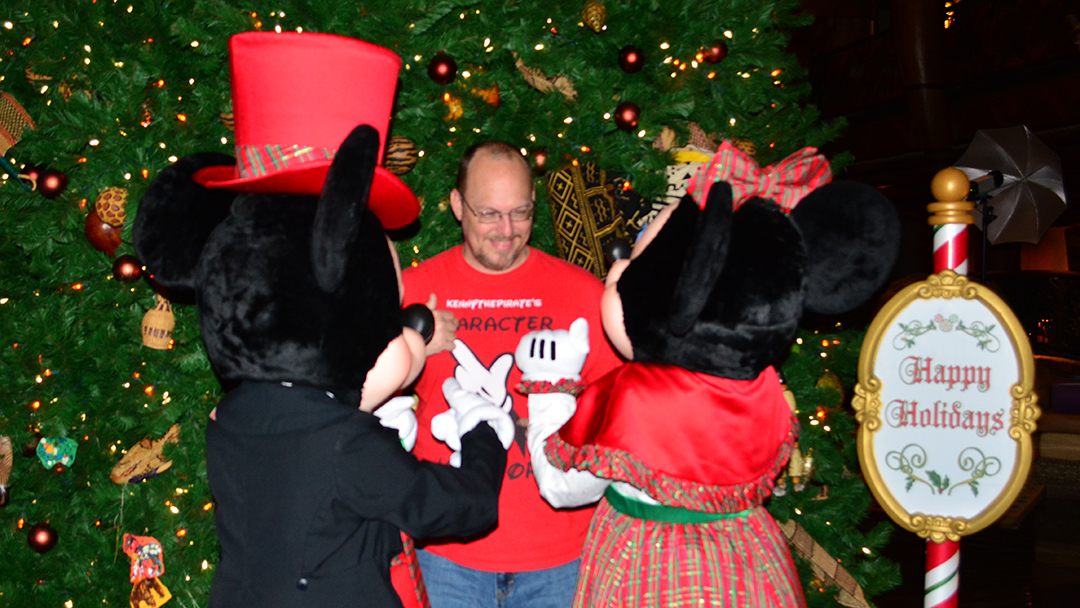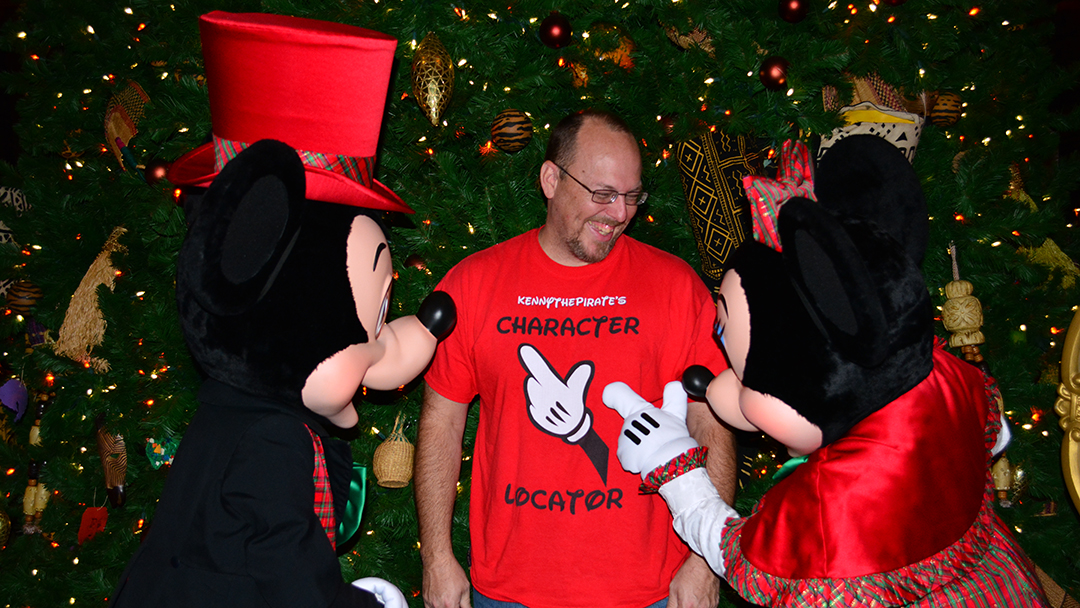 Initially we were a bit disappointed to find Mickey and Minnie had moved over from the Grand Floridian to Animal Kingdom Lodge Jambo House along with us, but the characters made it fun and it's always a great chuckle when characters recognize me.  Hey Minnie!