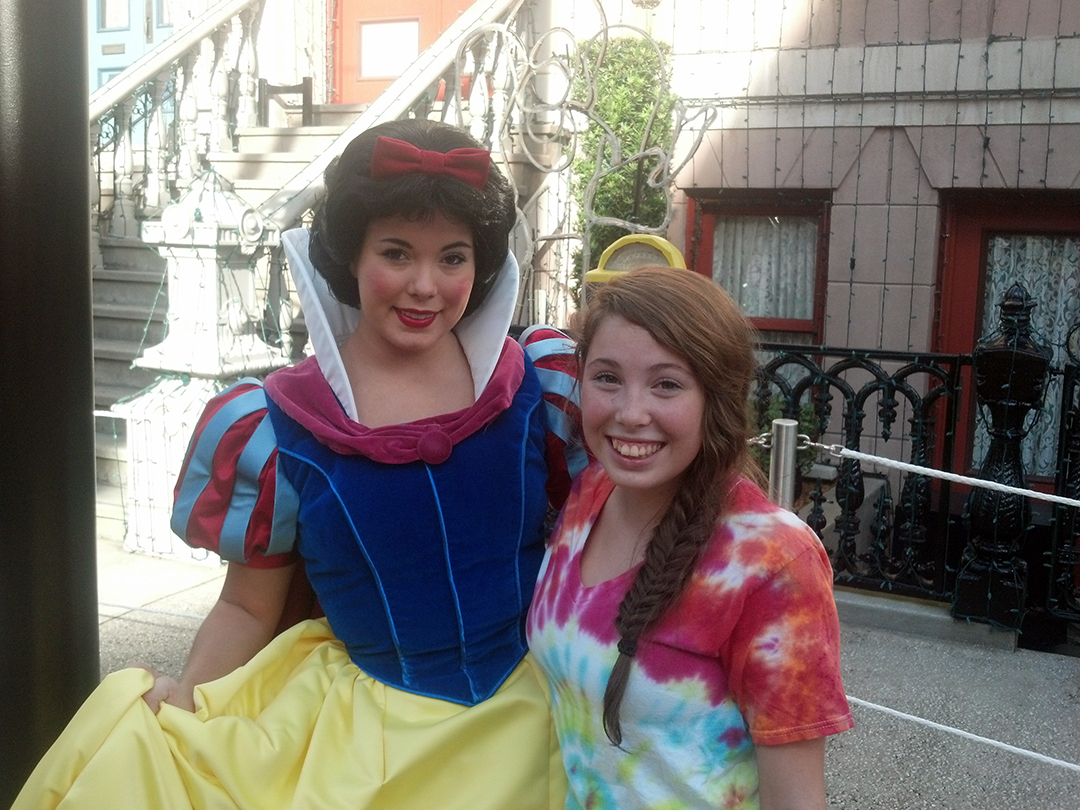 The characters for Character Palooza arrived right on time at 5:10 PM on the Streets of America.  The majority of them were on San Francisco street.  We met the Queen of Hearts, Pinocchio, Jasmine, Snow Queen, Jessie, Mary Poppins, Snow White and Pocahontas.   We didn't try to meet:  Mulan, Captain Hook, Chip n Dale or the Green Army Men.
The only characters that appeared that don't offer regular meets are:  Captain Hook, Pinocchio,  Queen of Hearts and Snow Queen.
In other news, I've updated the Master Character List so you can see ALL meets including those that are rare or uncommon characters.  This info is also now available by clicking the Pirate icon on the Character Locator app.
Click any pic for a larger view.  They were all taken with my cell phone because my camera isn't working properly :(