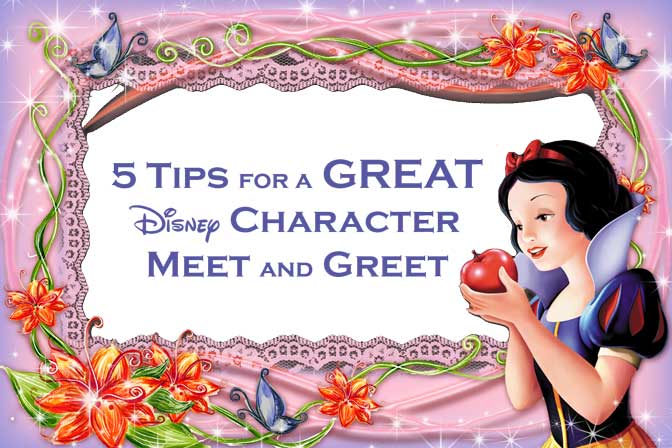 5 Tips for a Great Disney Character Meet and Greet

1.  Arrive early.

Use my character schedules at Character Locator to determine the time you'd like to meet a character.  But, be sure to arrive early.  Some characters may already have lines held over from previous meets.  This is especially common for Princess characters.  You may want to consider using one of my touring plans to optimize your character touring.
2.  Have your item that you want autographed ready to present to the character.
They will not sign items that a guest is actually wearing and characters wearing white gloves don't like to sign in green marker as it doesn't clean from costume easily.
 I recommend retractable markers for ease of storage.  Only a few characters don't sign at Walt Disney World.   Here's a list of characters who don't sign.  Fumbling around with pens, markers and books that aren't open to a new page are time consuming and cut down on your time with the character.  Don't use hotel pens, the characters need something larger to hold well.
3.  Consider something different than an autograph book.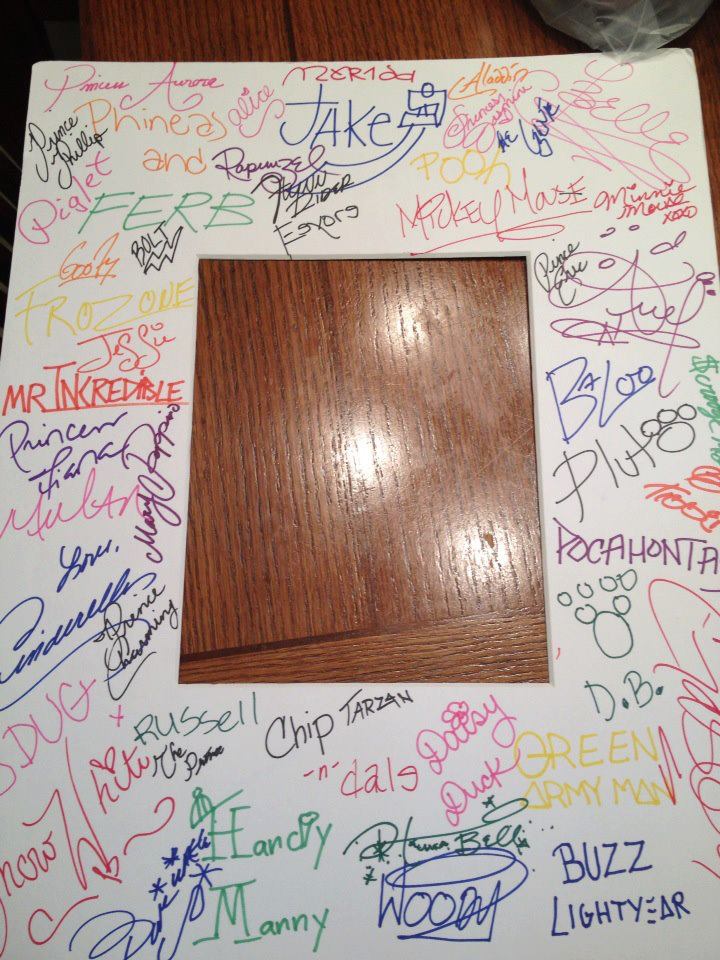 After filling about 10 autograph books we realized we could do other fun things.  My daughter used to enjoy getting every Princess to sign a special hat each trip.  Those hats are still very special to her.   Some people have used a large vinymation, created a special memory book, had tshirts signed, posters signed and more.  I thought would be cool to get all the Star Wars Characters to sign a Storm Trooper bank.  If you are using something white, be sure to keep it out of the sun in a bag or the sun will fade the signatures.
4.  Have that camera turned on and ready to fire.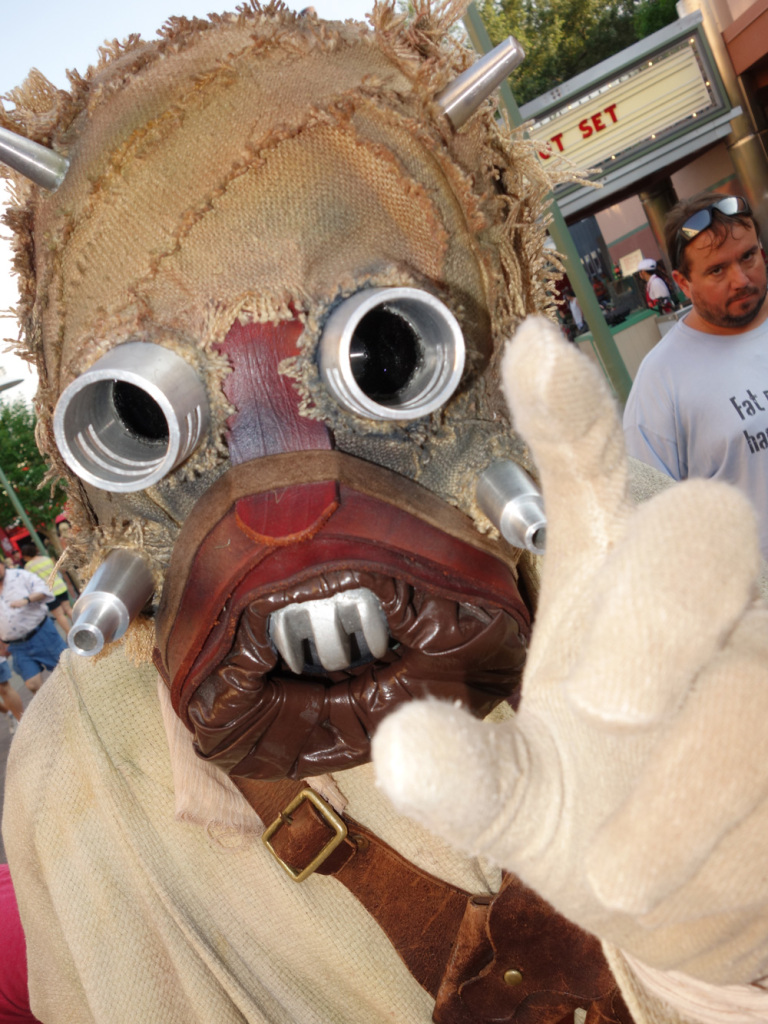 You'll waste time trying to turn on your camera or activate your cell phone camera.  I've taken a number of photos with a cell camera for the sake of tweeting them out, but they usually take horrible photos, especially in low light.  I like to use my Sony RX100.  It is the best pocket camera on the market today.  It takes photos that compare to DSLR cameras but is much smaller and lighter in weight.   I also own a Nikon D5200 for things like Fireworks.  Take some candid shots while your child is interacting with the character.  Those will be more memorable than the strict posed photos.
5.  Interact with the character.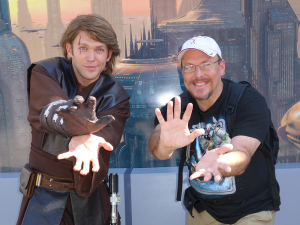 Many people just ask for a signature and pose for a static photo.  Try some of my interaction tips or try posing in a new (yet appropriate) way.  Surf with Stitch, propose to a character, jump with Tigger or do monkey poses with King Louie.  Use your time and don't feel rushed.  This may be the only time you ever see some characters.
If you found this helpful, be sure to pin it on Pinterest and Share on Facebook!
What tips do you have for a GREAT meet and greet?