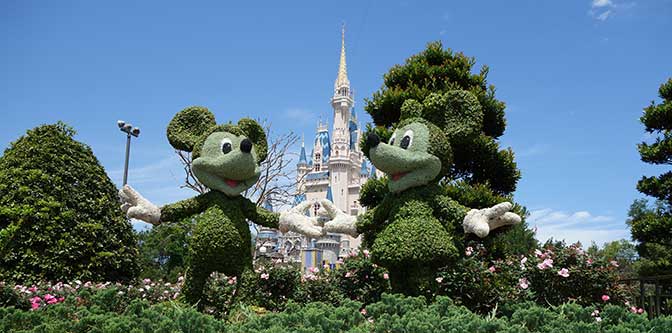 Disney Parks continue to perform strongly in both the worldwide market and the United States market.  As you can see in the first graphic, Disney Parks Worldwide Dominates in worldwide attendance and had a nice 4.7% overall growth according to TEA.  Merlin Entertainment is the owner of Legoland Parks among others and they have seen huge growth in the last year.  Universal continues to see a nice growth pattern with the success of Harry Potter and the additional attractions they have added recently.
Top Theme Park Groups Worldwide
Most of the domestic Disney Parks saw about a 2% growth rate, while California Adventure saw a 22% increase with the great success of Cars Land.  Cars Land has also been a great benefit to merchandise sales for Disney Parks.  Disneyland actually saw a decrease in attendance over 2011.  Tokyo Disneyland parks had a bounce back after the park was damaged in an Earthquake/Tsunami in 2011.  It's interesting to note that Animal Kingdom ranks higher than Hollywood Studios in attendance.
Top theme parks worldwide

Disney's Water Parks reflected the same 2% growth rate as the other parks in Walt Disney World.  You may notice how strong the Chinese market is in theme park attendance as it's reflected in overtaking Blizzard Beach for the #2 spot in Worldwide Water Park attendance.  No wonder Disney is building a new park in Shanghai.
Worldwide Water Park attendance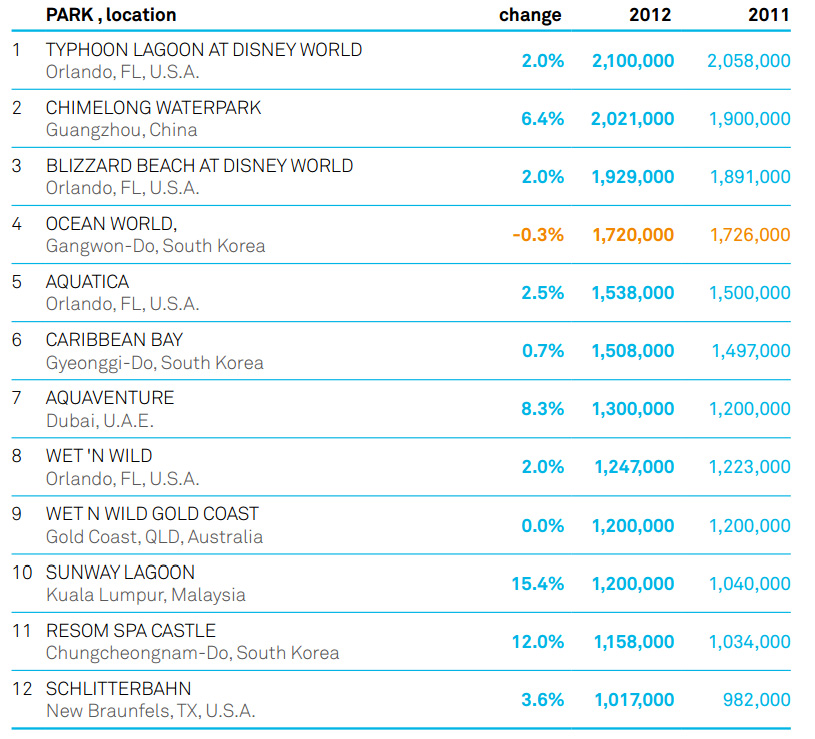 Aquatica continues to be a surprisingly strong performer in the Orlando water park market.  Any time I see the city of San Dimas, I always think of Bill & Ted :)
United States Water Park attendance
You can view the entire Themed Entertainment Association report HERE.