Typical flying spinner ride, but children LOVE this attraction and often want to ride over and over. It is much more visually appealing since they moved it from Fantasy Land to Storybook, especially at night.
Never underestimate this ride! It builds some of the longest waits in the MK, even since they added a second spinner. There is a covered, air-conditioned queue area with a play land for small children. You may request a buzzer to let you know when to return with a shorter wait.
Ride before 11:00 a.m., late at night or use Fastpass+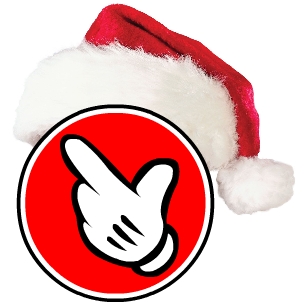 Location:
Storybook Circus
Attraction Length:
2 minutes
Fastpass+:
YES
Accessibility:
Must transfer from Wheelchair/ECV
You'll need some upper body strength to transfer into a Dumbo. One other guest may ride with you.
Minimum Height:
NONE
Warnings:
Ride lifts and spins. If you are afraid of heights or can't handle gentle spinning, you may wish to avoid this attraction.
Ride Photo:
NONE
Ride Video:
NONE
Maximum Speed:
Spinning attraction
Seating:
Each Dumbo fits 2 people. Children are asked to ride on the inside. There is one seatbealt per ride vehicle. There are 16 vehicles per spinner.
Weight and Size Issues:
Larger guests may wish to ride alone. If you are unable to fasten the seatbelt, inform the Cast Member.
Rider Switch:
NO
Small children who are unable to ride or frightened to ride may enjoy Casey Jr Splash Zone, characters at Pete's Silly Sideshow, the Barnstormer or Walt Disney World Railroad
Extra Magic Hours:
Morning and Evening