One of Walt Disney World's most harshly reviewed restaurants just got a much-needed update. Here are all the details and pictures.
Tony's Town Square Restaurant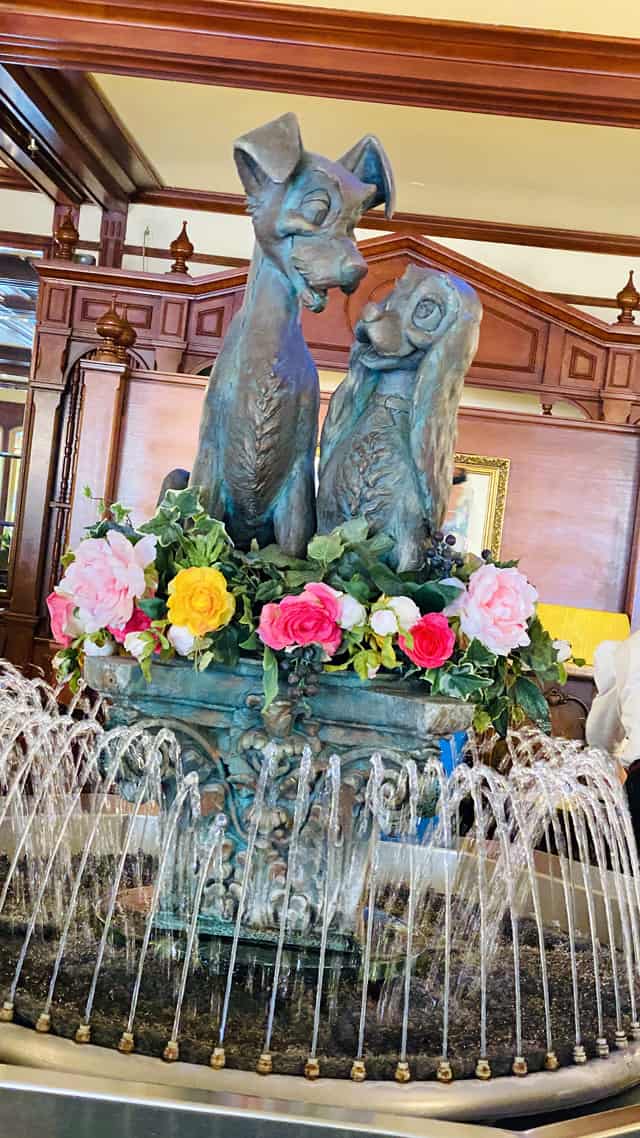 When it comes to amazing Disney dining experiences, The Magic Kingdom often falls flat. It is no huge secret that food is not its strong suit, especially when you compare it to Disney's Animal Kingdom or EPCOT.
And, one of the most poorly reviewed restaurants is none other than Tony's Town Square Restaurant. It offers Italian food, and it is typically mediocre at best.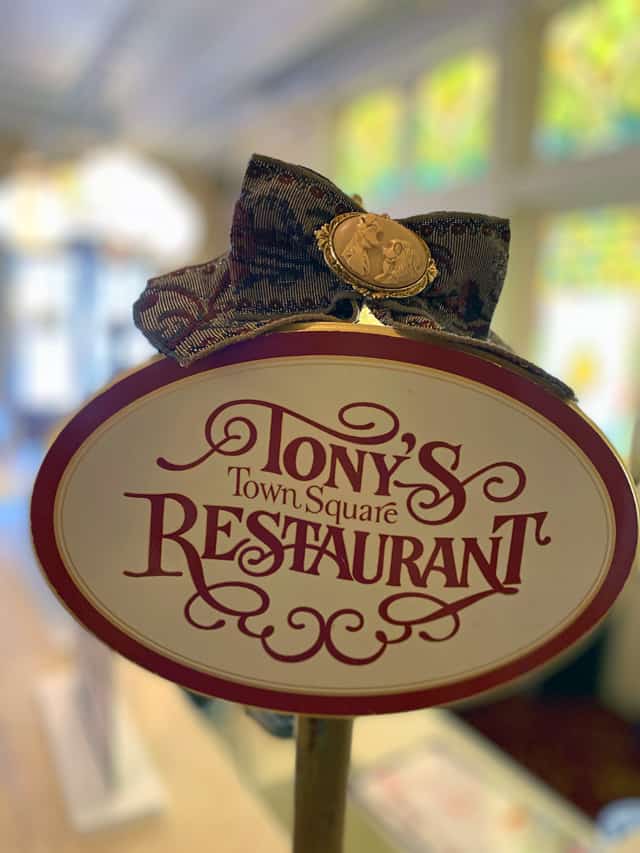 Of course, some of us here at KennythePirate.com love dining at Tony's anyway due to its darling theming. It is themed to Tony's from Lady and the Tramp, the restaurant where the canine companions fell in love.
And you will find delightful touches from the classic Disney film throughout the restaurant. You can read a review of why it is a fun experience here.
However, Tony's Town Square Restaurant just received an update. It COULD be that the updates will make this restaurant the complete package when it comes to Disney dining.
Tony's Menu Updates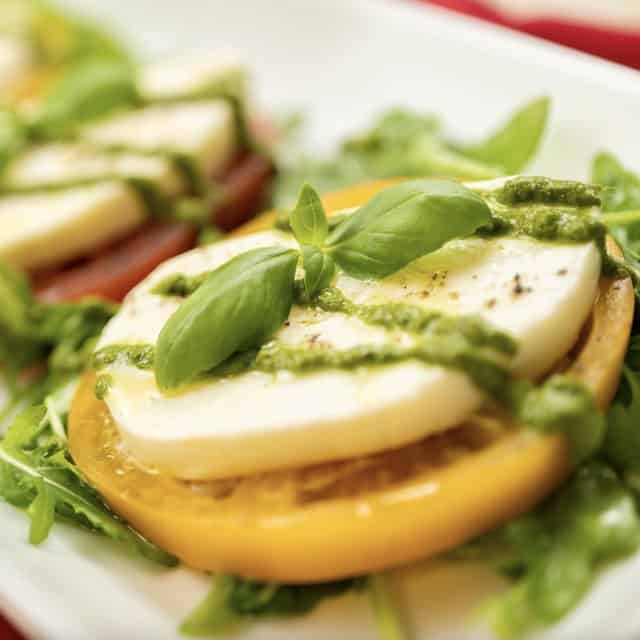 Here is a look at the updated menu items at Tony's Town Square Restaurant. You can enjoy the new items at both lunch and dinner daily.
First up is a new Antipasti option. The Insalata Caprese features Heirloom Tomatoes and Fresh Mozzarella topped with Arugula and White Balsamic Pesto (preferably NOT store bought Pesto). It sounds fresh and delicious!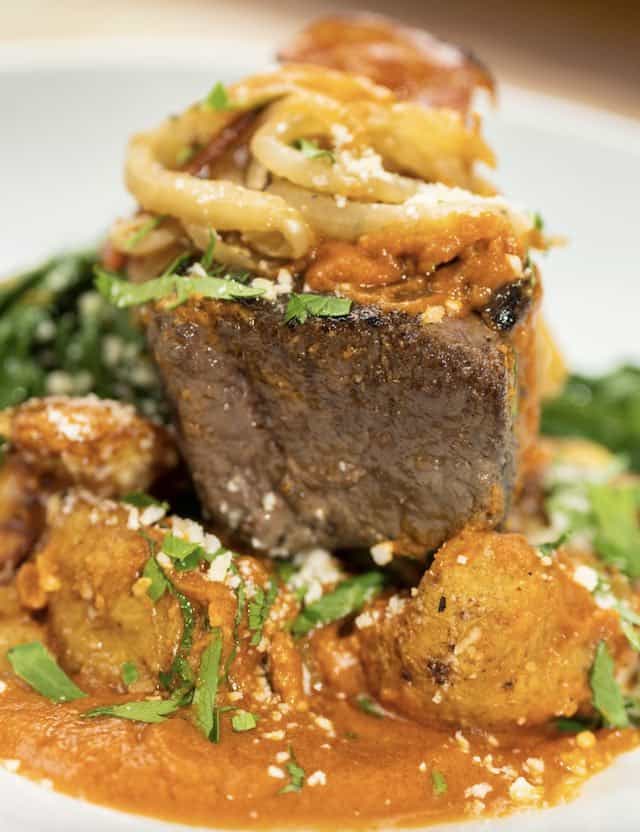 Next up are several new Secondi dishes. You will be able to enjoy Chicken Parmigiana, an Italian classic. Or, try the new Braised Beef Short Rib. It is Tender Beef slow-cooked in Beer and Pepperoni Sauce with Crispy Parmesan Potatoes and Seasonal Vegetables. It sounds like the perfect little beef dish.
If you are craving a pasta dish, enjoy the Rigatoni alla Vodka, which is simple rigatoni tossed in Classic Tomato-Vodka Sauce. For something a bit more adventurous, try the Tortellini al Forno. It is a delightful combination of Calabrian Chili and Cheese Tortellini baked Italian Sausage, Onions, Peppers, and Mozzarella in a Creamy Tomato Sauce!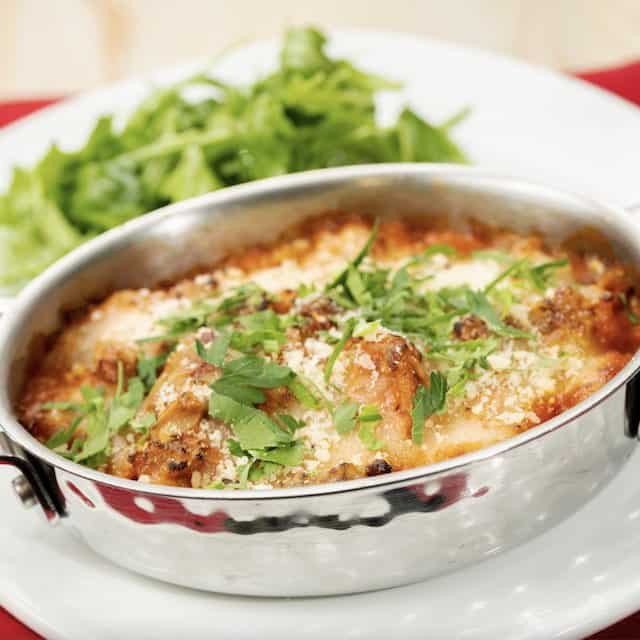 These items sound like they might be just the ticket to a great dining experience. We can't wait to head back to Tony's and find out for ourselves. It would be SO amazing to enjoy a reliably good, well-themed option for a la carte dining in the heart of the Magic Kingdom.
Are You excited to try the new food at Tony's? Or, did you think Tony's was good before the update? Let us know in the comments. And, be sure to pass this along to your friends who are visiting the Magic Kingdom so they know what to eat.