The saga continues. Fantasmic! is in the news once again with Maleficient front and center for the unexpected stop.
Fantasmic! News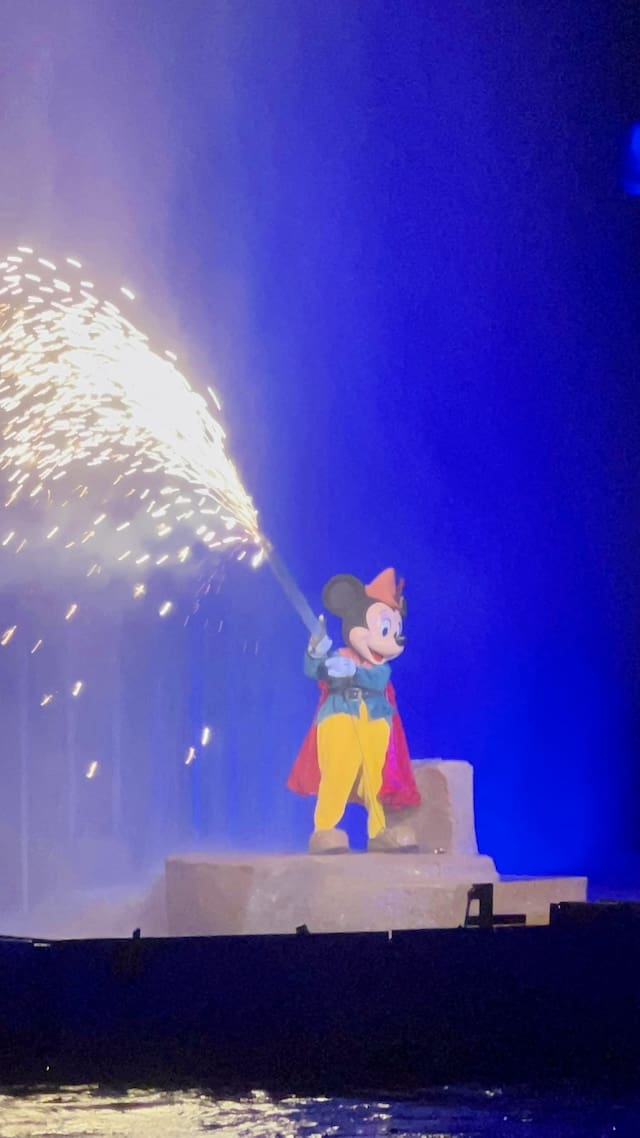 Fantasmic! is a nighttime show performed at Disneyland Park in Disneyland and Hollywood Studios in Disney World. The premise of the show is that Mickey is transported into a dream where he dances along with music, lighting effects, and pyrotechnics. Various characters and scenes from popular Disney movies are part of the sequence as well.
The show takes a bad turn as Mickey is asked to enter the darker realms of his imagination. Maleficent turns out to be the mastermind behind the trap as she wishes to take over Mickey's dream. Various villains are part of this sequence as he fights the evil dragon.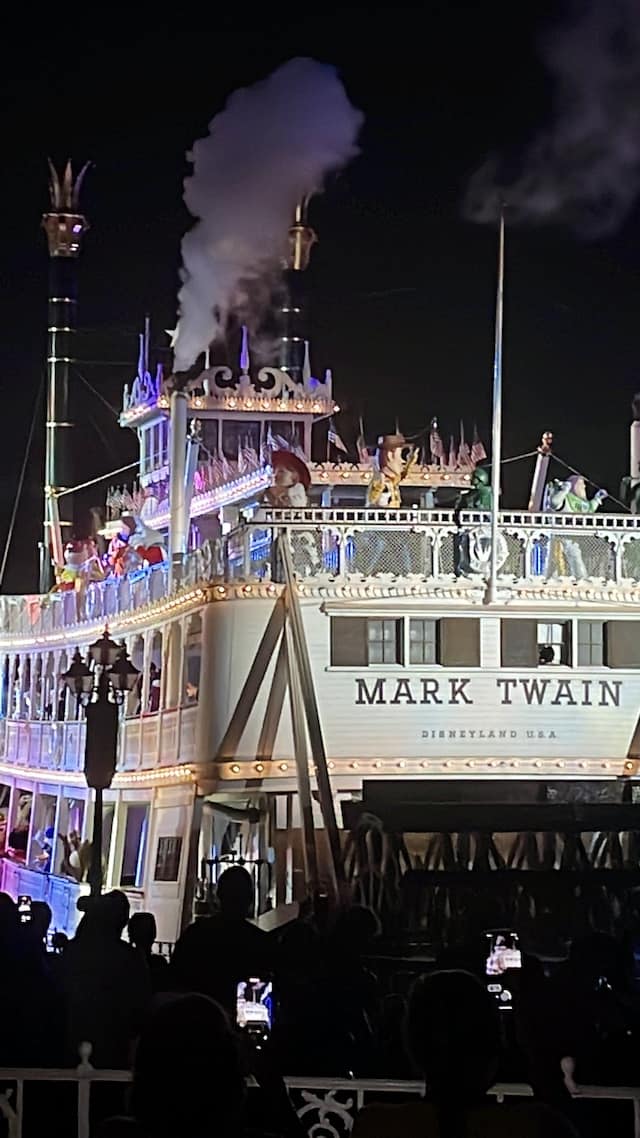 It seems as though the power of the evil dragon is looming quite ominous lately. Just over a week ago at Disneyland, Maleficient caught fire during the show. Disneyland Park Cast Members acted to evacuate the show as well as the surrounding areas. The Anaheim Fire Department responded to the scene as well. It looks as if substantial damage has occurred.
At Disneyland the Fantasmic! show is now delayed until at least mid-May. A few adjustments were made throughout the Disney Parks due to this fire.
The overall story is the same for both Disneyland and Disney World, with only a few minor differences involving the show scenes. At Walt Disney World, Fantasmic! is unaltered by the fire at Disneyland.
Unexpectant Stop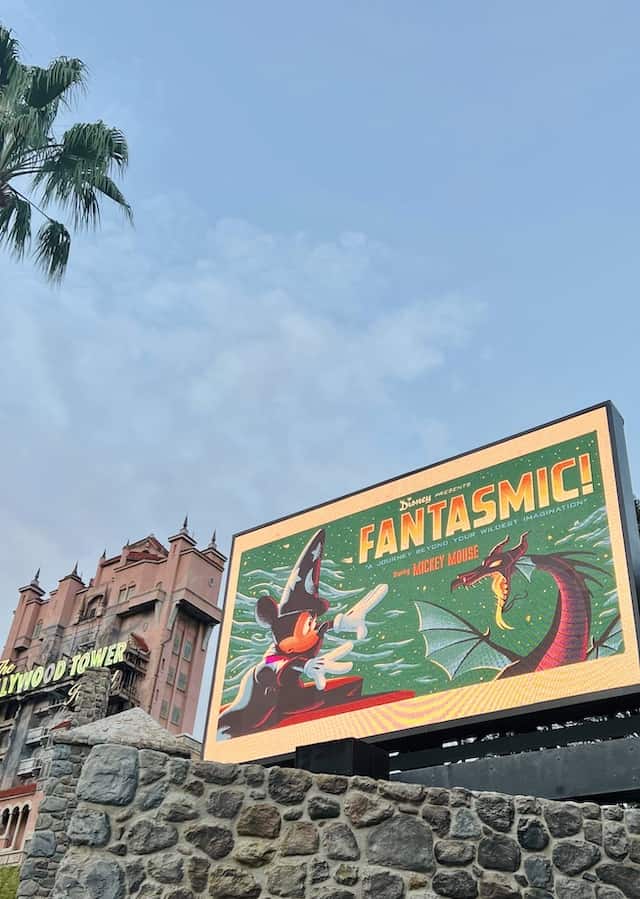 Last night, April 30th, the Fantasmic! show was packed. Guests were on the edge of their seats as Mickey Mouse faced off with Maleficient. What guests did not expect was for the show to come to an abrupt stop.
Just as Maleficient began to loom taller and quite majestic the show unexpectedly went dark. Many guests reported signs of black smoke, but it is unclear if a fire was actually to blame for the unexpected stop. Guests report that Cast Members were seen working with low lights on.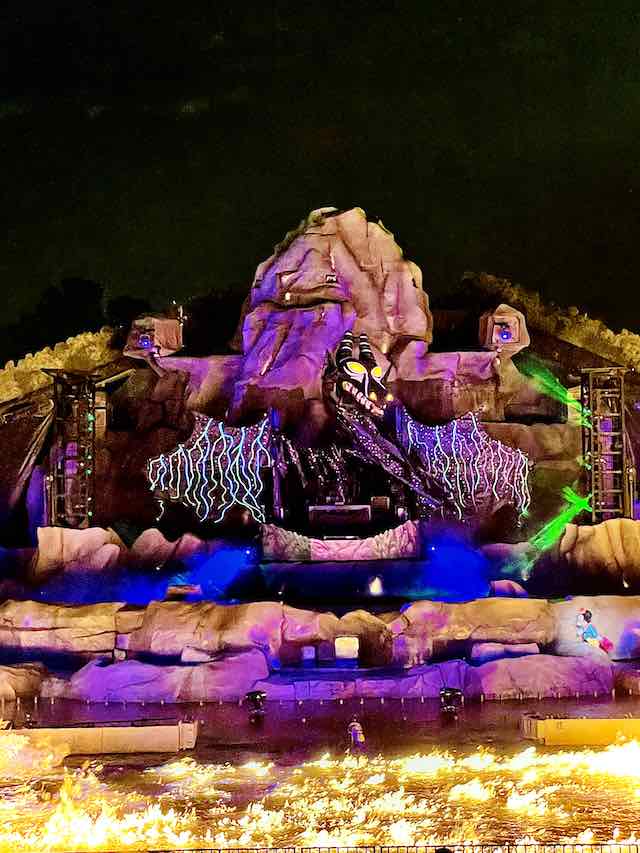 As the show unexpectedly stopped, guests heard this overhead announcement, "This performance of Fantasmic! has been stopped. We hope to continue the show if circumstances permit, and we will update you as soon as possible. We apologize for any inconvenience and thank you for your patience."
Check out this update from the show on Twitter:
Thankfully, many guests reported that the show resumed after a few minutes. Guests visiting Walt Disney World this past week endured crazy weather patterns with hail, severe thunderstorms, and high wind gusts.
Just as Maleficient began to loom taller and quite majestic the show unexpectedly went dark for Fantasmic! on April 30th.
Yesterday, the Orlando International Airport warned guests that flights and baggage services may be delayed due to high winds in the area. At this point, it is uncertain if weather or technical difficulties are to blame for this expected stop for last night's show.
We are thankful that the show continued with only a brief disruption.
What do you think of the Fantasmic! show? Is this a show that is added to your "must-do" list for every Disney trip? Were you at last night's show? Share your thoughts and share this with a fellow Disney pal.