We all thought that this special limited edition Joffrey's Coffee blend was gone forever. It looks like we will have another opportunity to enjoy this favorite blend!
Joffrey's Coffee & Tea Co.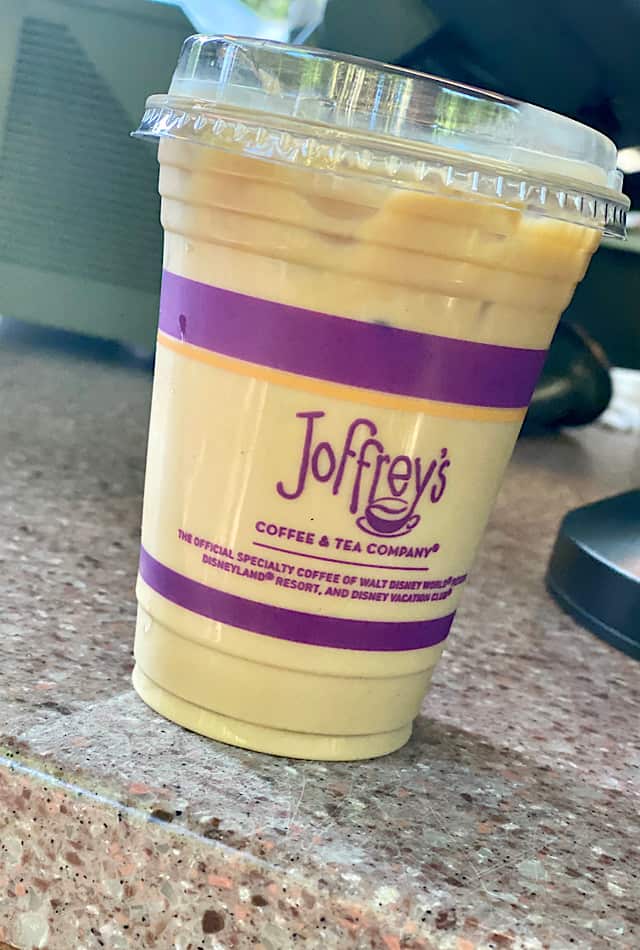 Joffrey's Coffee & Tea Co. locations are plentiful in Walt Disney World. You can find them in every park, in Disney Springs, at the Transportation and Ticket Center, and in select Walt Disney World Resort hotels.
There are other coffee options that Disney offers, but nothing quite feels like I have arrived at Disney World than a Joffrey's coffee in hand. I (Heather) love sipping on a Joffrey's beverage while strolling the parks.
Joffrey's 50th Blend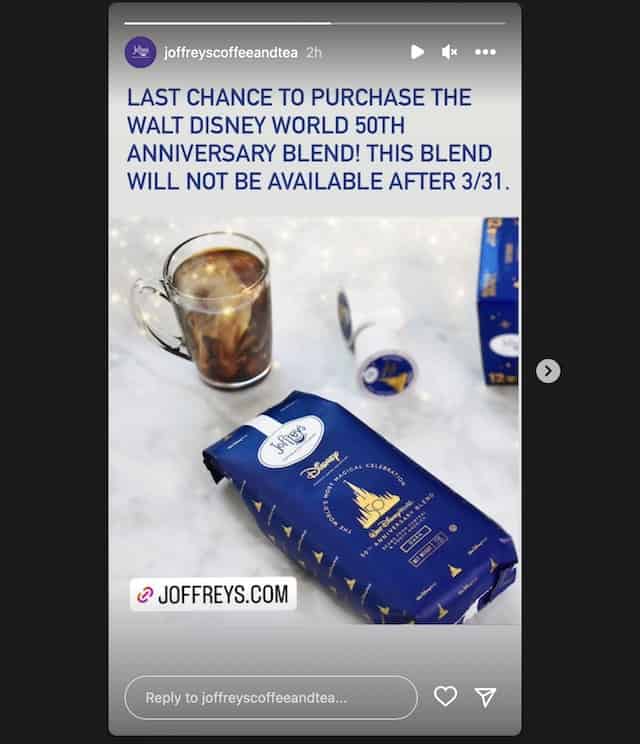 Joffrey's describes their 50th Anniversary blend as "a dark blend sourced from the Cerrado region of Brazil, Santa Barbara in Honduras, and the Costa Rican Central Valley in celebration of the Walt Disney World® 50th Anniversary. This limited-time exclusive features notes of blueberry, black cherry and a subtle hint of lemon."
Joffrey's shared with us at the end of the 50th Celebration that the 50th Blend would end too! I know I was disappointed with this, as this is one of my favorites!
New Name and Here to STAY!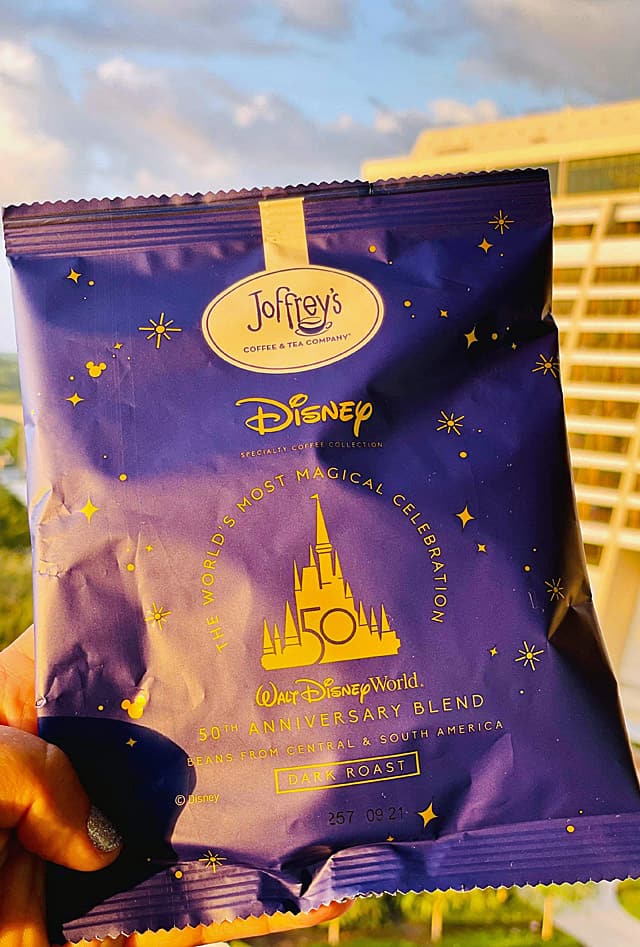 Joffrey's has shared they this 50th blend is now the Resort Blend! The blend has been repackaged to show off our favorite Disney Park icons!
The Joffrey's 50th Anniversary Blend is now the Resort Blend! It is here to STAY!
Right now you can purchase this repackaged and renamed blend at the Joffrey's Disney Springs – The Landing Location and online HERE.
Also, check out the new Disney100 Blend HERE.
What do you think of this favorite Joffrey's blend changing names and packaging to stick around? Are you glad to see it stay or do you wish Joffrey's came out with a new blend? Let us know in the comments below and be sure to share this post with someone who loves Joffrey's too!