In the next edition of "Hear Me Out" we're headed to EPCOT for an attraction that should not be skipped. In addition, we'll take a look at a bonus food location nearby!
Tradeoffs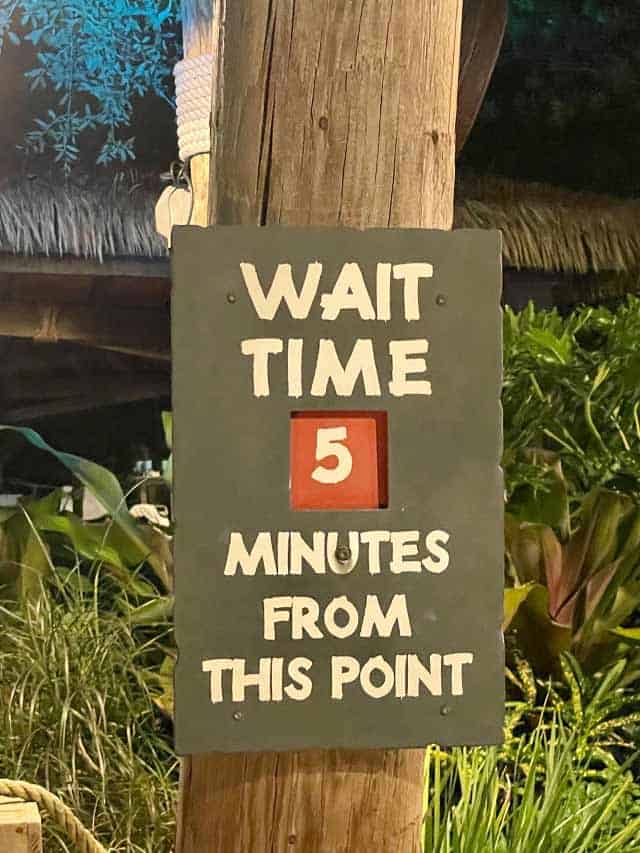 In the first edition of the "Hear Me Out" series, I (Joe) mentioned the tradeoffs that guests face when trying to navigate the Disney World parks and accomplish attractions, shops, or restaurants on their priority list. There is so much offered in each park and resort. Most guests need to prioritize their "must do" lists.
With recent expansions and hype surrounding some rides and even with the help of Character Locator, getting everything accomplished in a day is not possible for most guests. Let's not forget about the plethora of places to eat and shop as well.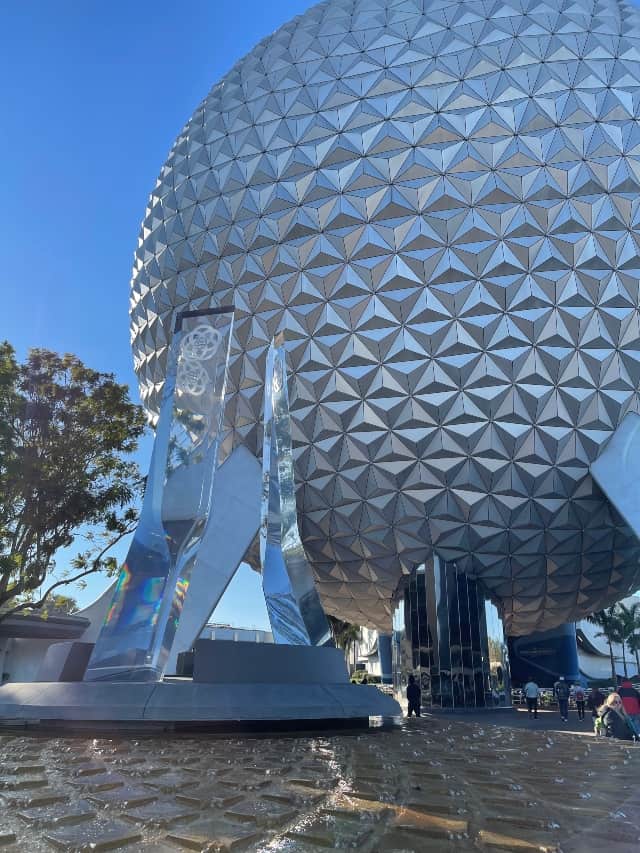 Tradeoffs are the reality for most guests, and there is plenty of data out there that points to what often gets skipped by most guests. This data includes wait times, Genie+ availability, and reviews. In the inaugural edition we looked at Mickey's PhilharMagic in Fantasyland at the Magic Kingdom.
Should you revisit some of your touring strategies? Are you skipping some locations that should be on your "must do" list? Let's take a look at an attraction in The Land Pavilion at EPCOT for this edition of "Hear Me Out." And stick around at the end for a bonus nearby food location.
Are You Skipping Living With The Land?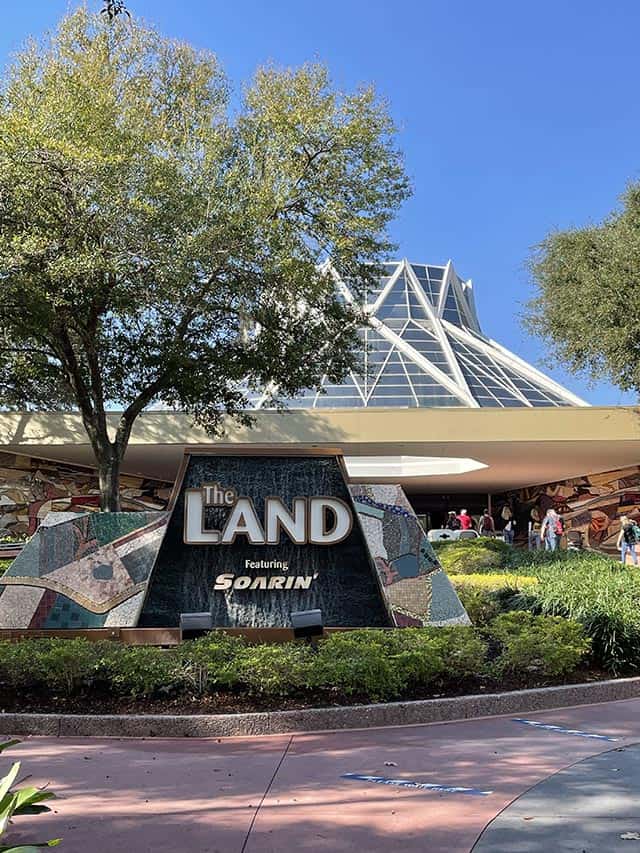 Much of the original EPCOT Center at Walt Disney World offered guests attractions that were "edutainment", and Living With The Land certainly fits that classic description. Originally titled "Listen To The Land," Living With The Land is a 15 minute boat ride that is part dark ride and part greenhouse exploration.
That description probably is why a decent amount of guests skip the ride. I can see my teenage son's eyes roll as I type that description. But, hear me out!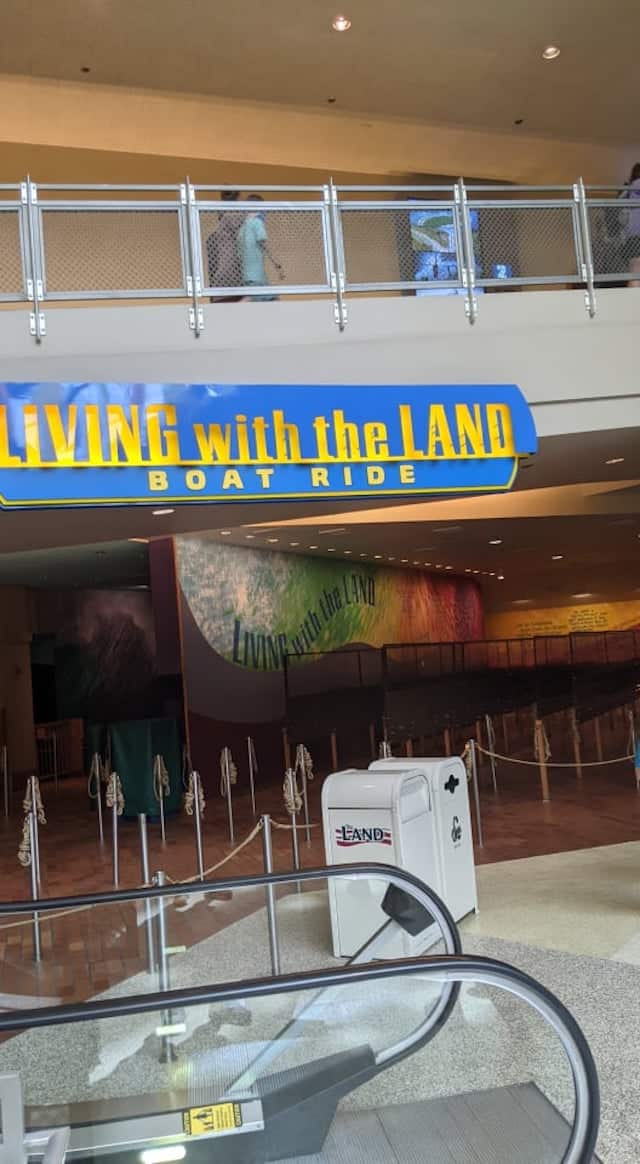 Guests can find Living With the Land after entering the Land Pavilion (found in World Nature) and heading down the stairs/escalator to the lower level. You will also find the entrance to Soarin' on this level. Based on the typical ride wait times, that is where most people are headed.
Most days Living With The Land wait times are less than 20 minutes. Even on very busy days, Living With The Land typically tops out at 30 minutes. So if you have been skipping Living With The Land, give it a try! Pairing Living With The Land with Soarin' on your touring plans is a great idea so you don't have to make multiple trips to the pavilion.
Ride Experience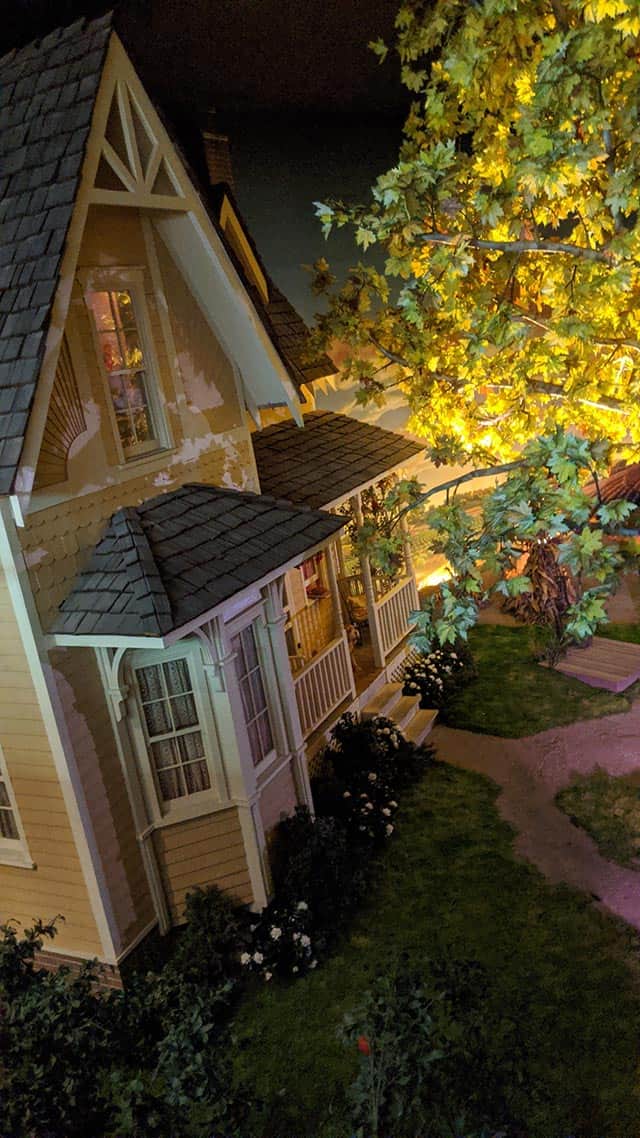 The boat ride begins by traveling through nature scenes featuring a few animatronics as you pass swamps and farming environments that are both useful and inhospitable. Your trip is narrated by Mike Brassell, who you may recognize from narration on the PeopleMover in Magic Kingdom.
Did you know? Living With The Land had Cast Member narrators on board until 2006. As you are near the iconic American farmhouse, be sure to look to your top left where guests dine at Garden Grill!
The 82 on the mailbox is a nod to 1982, when Epcot Center opened. Is it just me who would love to sit on that farmhouse front porch? Don't get out of your boat, of course, because you remember the whole cucumber thing, right?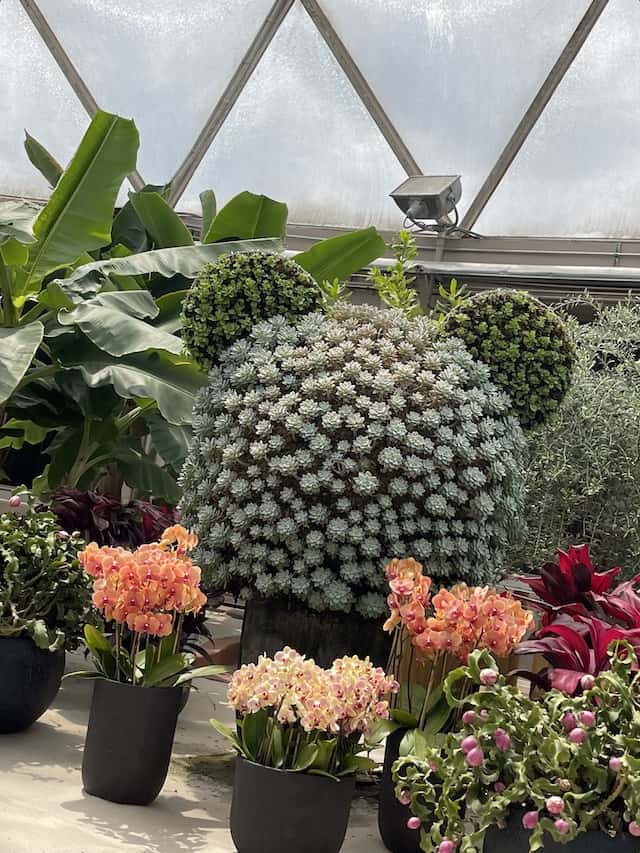 Midway through the ride, the storyline shifts to the greenhouses with the focus turning to cutting-edge agricultural practices from around the world that the scientists in The Land Pavilion are working on. Along with familiar fruits and vegetables you will find more exotic plantings.
The produce is used in restaurants throughout Walt Disney World. Guests will also see fish farms on their journey, and be alert for the many hidden Mickey's throughout your experience.
I can understand how some guests view the premise of the ride as boring, but trust me on this one. Give it a chance! Our human ingenuity is on display with Living With The Land, and Imagineering does a great job of displaying the classic Disney ride. One other note, if you like this attraction you will likely love the Behind The Seeds Tour.
Holiday Overlay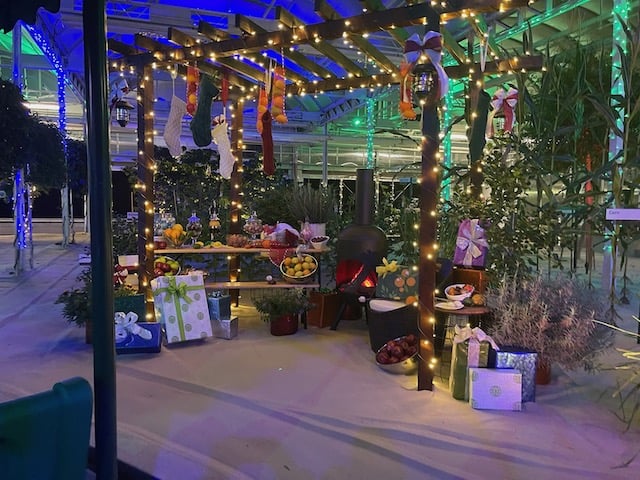 If you are fortunate enough to visit during the holidays, Living With The Land's holiday overlay is a great addition to the ride. This overlay, officially named Living With The Land- Glimmering Greenhouses, is a great bonus that especially shines in the evenings.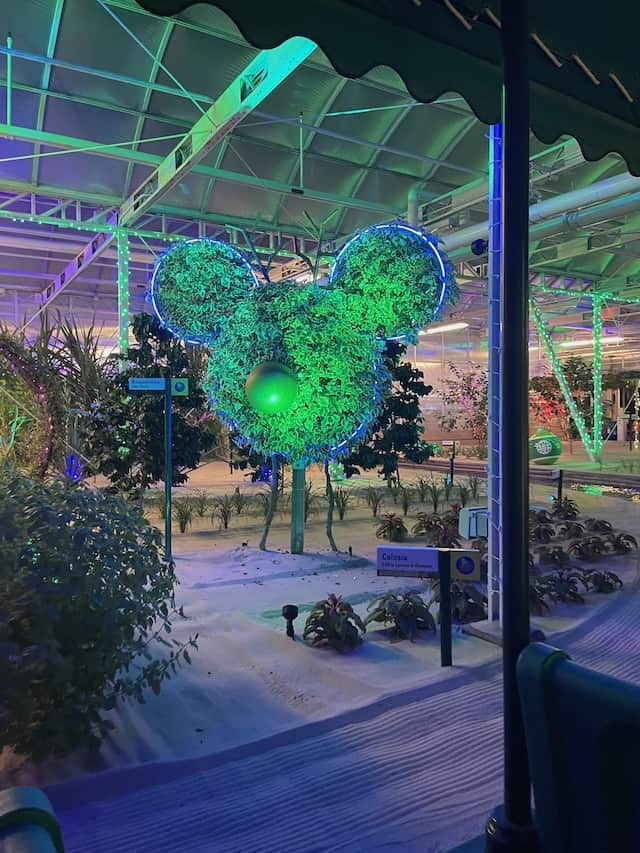 Typically there are slight changes to the narration. On our recent trip near Thanksgiving this past November, as our boat passed the fish farm I noticed an explanation of a 7 course meal where fish is the star of each course. The holiday overlay makes this ride even more of a must-do.
Bonus- Food Location You Might Be Skipping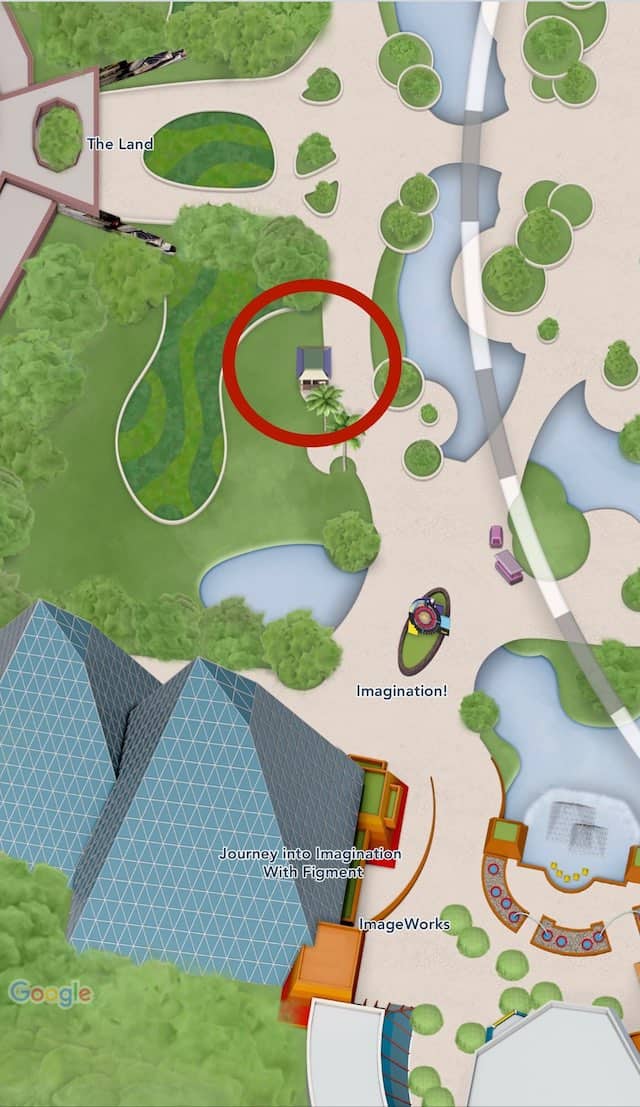 Hungry for a quick snack when you are near the Land and Imagination Pavilions? I have a great spot for you. Understandably, the popcorn cart located between the two pavilions gets the long lines. But, don't overlook The Land Cart. My family has never been disappointed here. Located off to the left of the Land Pavilion as shown in the screenshot below circled in red, the Land Cart offers a variety of snacks including fresh fruit, veggies, fruit and cheese plates, and Mickey Pretzels.
On a Disney trip we often eat so many treats and meals that are delicious but sometimes leave us feeling stuffed. We find the need for some fresh fruit and other light snacks. We are huge fans of the fruit and cheese plate, hummus and pretzels, and the Mickey Pretzel. This cart always seems to hit the spot and we tend to visit this location mid-morning before lunch.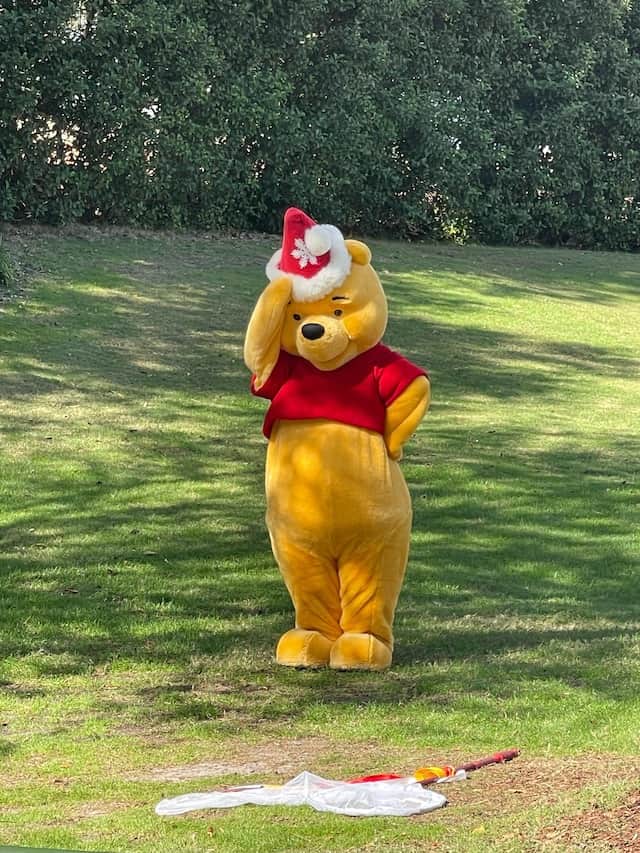 Slushies and orange juice are also available along with a special treat that goes along with the current festival at EPCOT at the time. And be sure to check the grass area behind this cart- Winnie the Pooh is often making an appearance!
What do you think about Living With The Land? Do you make sure to include this in your plans? How about The Land Cart? Will you have these locations in your plans when you visit the EPCOT International Flower & Garden Festival currently taking place? Do you have a suggestion for a future edition of Hear Me Out? Let us know in the comments below!